At News Associates we understand the importance of making our newsrooms more reflective of the communities they serve, which is why we are always thinking of new ways to improve diversity in journalism.
We hope to use our reputation as the UK's number one NCTJ journalism school to make a difference.
Here's a quick look at what we're doing now. But we know it's just the start.
Our commitment to diversity schemes
News Associates has joined forces with the Black Collective of Media in Sport (BCOMS) and the Chelsea Foundation to deliver NCTJ journalism training to two budding sports journalists, Um-E-Aymen Babar and Brian Matovu.
Chelsea Foundation's bursary programme is part of their work to help diversify the game. Formed in partnership with BCOMS – an organisation on a mission to diversify the sports media in the UK – the bursary programme sets out to fund trainees from under-represented backgrounds to complete the course and offer a contribution to their living expenses too.
BCOMS chair Drew Christie said: "The key thing for ourselves and Chelsea was that the young people we selected should receive the highest level of training possible. By partnering with New Associates – consistently ranked the best journalism school in the country – we believe we've done that.
"The education pathway and broader support offered by News Associates is second to none, and we're excited by what the future holds for Brian and Aymen, both on the course and beyond as they develop their careers in journalism."
See more here: https://newsassociates.co.uk/bcoms-pick-news-associates-to-train-chelsea-foundation-bursary-recipients/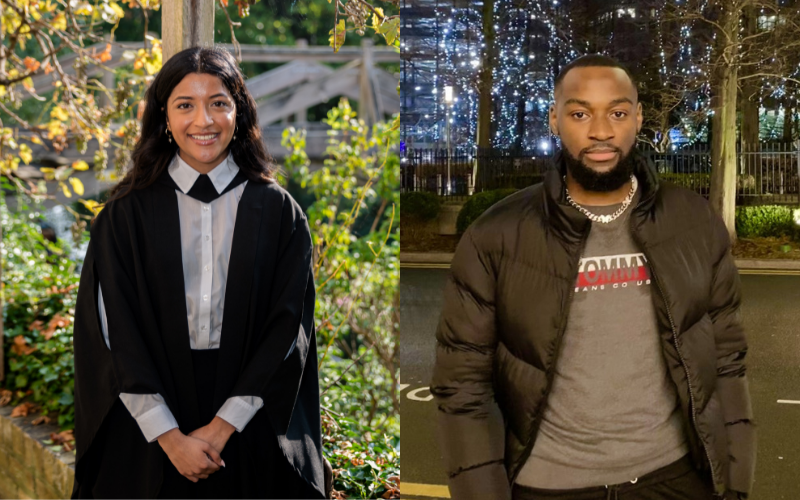 News Associates trained Shingi Mararike – the first ever Sunday Times apprentice.
Sunday Times executive managing editor Robert Hands said: "Shingi is one of the most enthusiastic and energetic people I've come across in journalism and when he did work experience with us, he impressed a number of senior executives with his overwhelming passion for journalism.
"We are delighted to be working with News Associates to develop his talents."
Read more here: https://newsassociates.co.uk/sunday-times-sun-send-journalism-apprentices-news-associates/
Since then we have continued working with the Sunday Times, regularly putting their young reporters through our part-time course.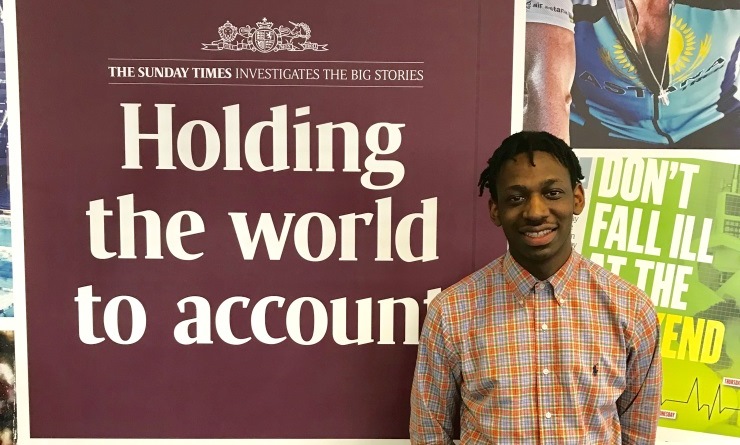 News Associates offered a free place to Kamal Sultan – a recipient of the Daily Mail Stephen Lawrence Scholarship aimed at promoting diversity in journalism.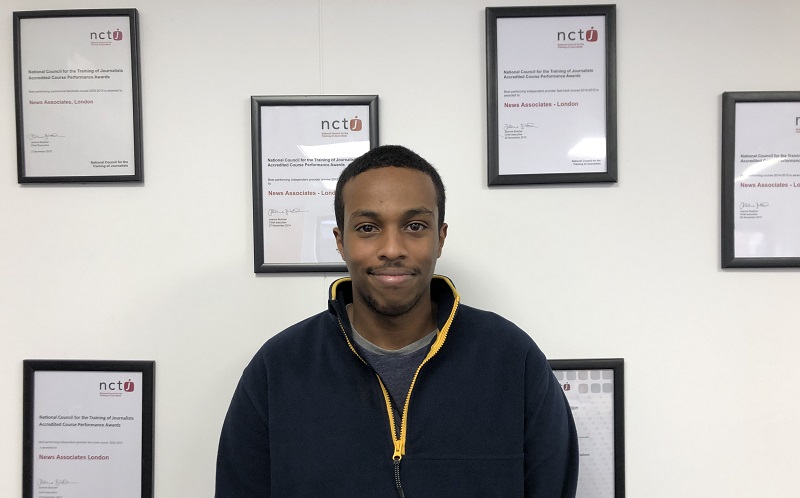 Daily Mail trainee programme manager Sue Ryan said: "The Daily Mail, Mail on Sunday and MailOnline have taken on lots of trainees who have been trained at News Associates and we have been impressed with the results.  We were not expecting them to offer him a bursary and are grateful for that offer."
Read more here: https://newsassociates.co.uk/news-associates-to-train-latest-recipient-of-daily-mail-stephen-lawrence-scholarship-aimed-at-promoting-diversity-in-journalism/
As part of our work with the Stephen Lawrence Charitable Trust, Baroness Lawrence of Clarendon spoke to our trainees about the legacy of her 18-year-old son who was murdered in a racially-motivated attack in south east London on April 22 1993 – now marked as Stephen Lawrence Day.
The life peer addressed full and part-time NCTJ trainees from News Associates, including past and present recipients of the Daily Mail Stephen Lawrence Scholarship aimed at promoting diversity in British newsrooms.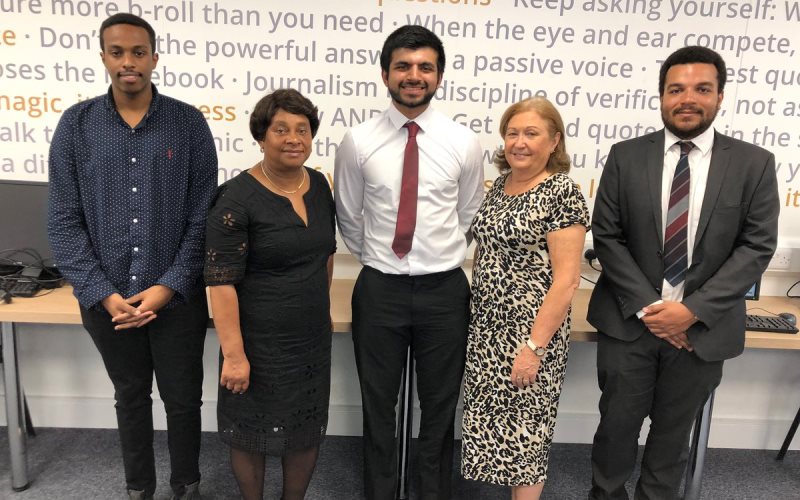 Read more here: https://newsassociates.co.uk/baroness-lawrence-meets-news-associates-trainees-and-recipients-of-daily-mail-stephen-lawrence-scholarship/
Yahoo News UK chose News Associates to help them bring more diversity to journalism.
Yahoo UK editor-in-chief Nick Petche said: "We are thrilled to have Steph [the first recipient of the scheme] getting access to the high-quality training offered by News Associates.
"A good grounding in the skills taught there gives her every opportunity to succeed in her career."
Since Steph, we have continued working with Yahoo News UK and have put many of their journalists through our full-time and part-time courses.
The initiative was designed in conjunction with the Media Trust.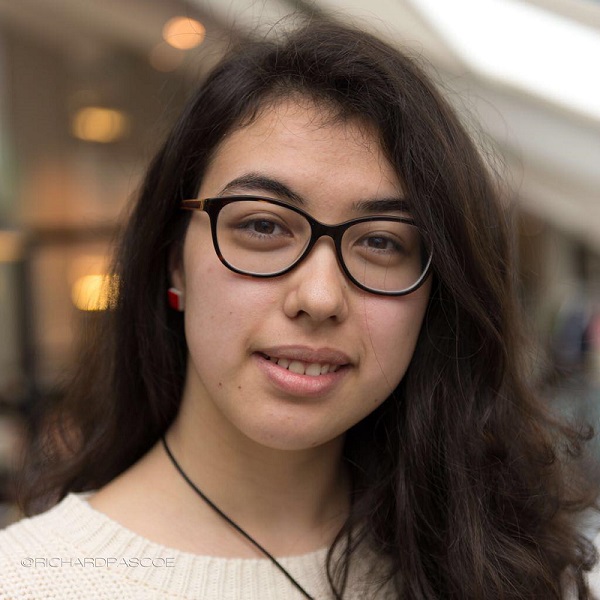 Read more here: https://newsassociates.co.uk/yahoo-chooses-news-associates-to-help-bring-greater-diversity-to-their-newsroom/
News Associates partnered with The Sun to launch a trainee scheme to increase the diversity of its newsroom.
The scheme put five trainees on our part-time NCTJ course and ten graduates through a News Associates bootcamp followed by placement at a news agency in spring 2020.
The trainees all receive a competitive salary and get 12 months of on-the-job training with The Sun.
This is a scheme they wish to continue running to help really make a difference to the make-up of their newsroom.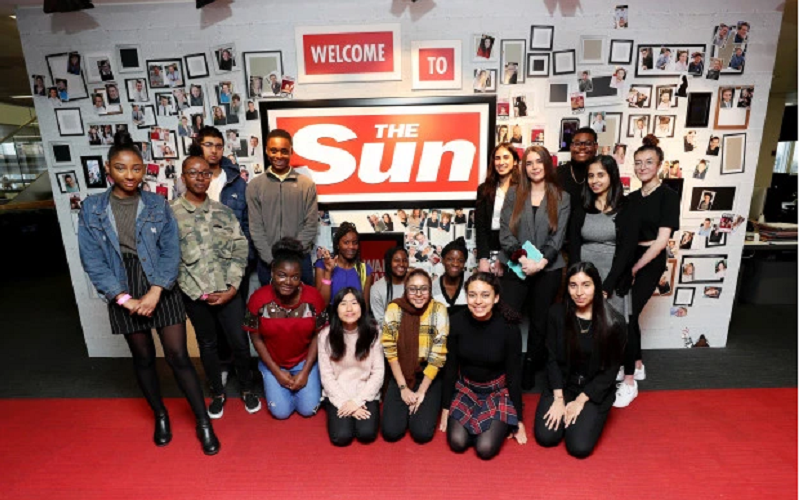 Read more here: https://newsassociates.co.uk/the-sun-news-associates-journalism-diversity-scheme/
The Sun has been shortlisted for a Society of Editors driving diversity award.
We have also teamed up with News UK and the NCTJ to deliver the Certificate in Foundation Journalism qualification.
The tuition from News Associates is part of News UK's rollout of placements for out-of-work young people using the government's Kickstart Scheme.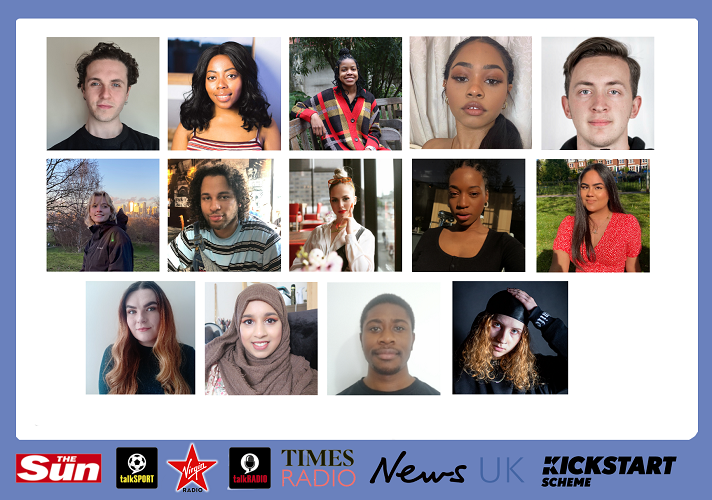 News UK will offer up to 100 placements in 2021 in their bid to help young people break into the media.
Read more here: https://newsassociates.co.uk/news-associates-news-uk-nctj-help-young-people-break-into-the-media/ 
News Associates and Sportsbeat, in partnership with the Sports Journalists' Association, launched a journalism diversity scholarship for aspiring sports journalists.
Ahmed Shooble, 22, was the first recipient of the bursary. "I aspire to be a chief football writer for a national newspaper and a symbol of success to future generations of young people from minority backgrounds interested in the sports media," he said.
"I am immensely grateful to Sportsbeat, News Associates and the Sports Journalists' Association for giving me this incredible opportunity!
"Getting the chance to study at the UK's number NCTJ journalism school is one I intend on taking full advantage of."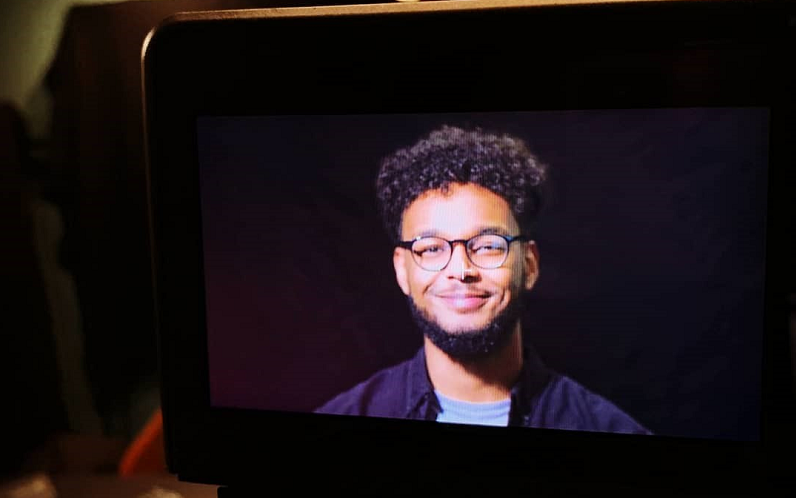 Read more here: https://newsassociates.co.uk/news-associates-and-sports-journalists-association-launch-journalism-diversity-scholarship-apply-here/ and here: https://newsassociates.co.uk/aspiring-football-writer-receives-news-associates-sports-journalists-association-diversity-scholarship/
News Associates teamed up with Journo Resources to help people from all backgrounds break into journalism.
When Journo Resources launched a crowdfunding campaign to help cover their editorial costs, we knew we had to get involved.
Instead of sponsoring them the £3 a month they were asking for, we decided to meet the full costs of one of their staff writers – £240 a month.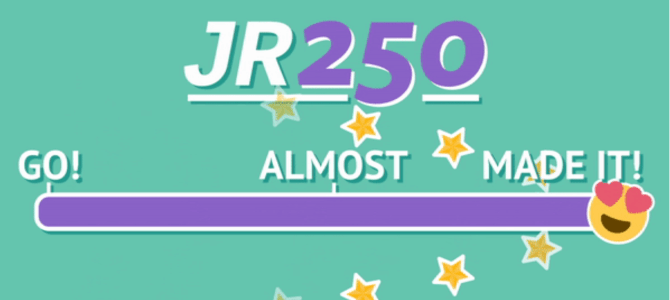 Read more here: https://newsassociates.co.uk/news-associates-and-journo-resources-team-up-to-help-aspiring-journalists/
The Journalism Diversity Fund
We are big fans of the Journalism Diversity Fund and regularly offer advice to our trainees applying for the bursary – and they have great success.
As of our autumn 2020 courses, we will be offering extra sessions for our recipients of the Journalism Diversity Fund and other bursaries and schemes. We hope this will be a safe space for these trainees to discuss anything they are struggling with – to do with the course or not. Trainees will also be encouraged to share their work and positive stories and network with each other.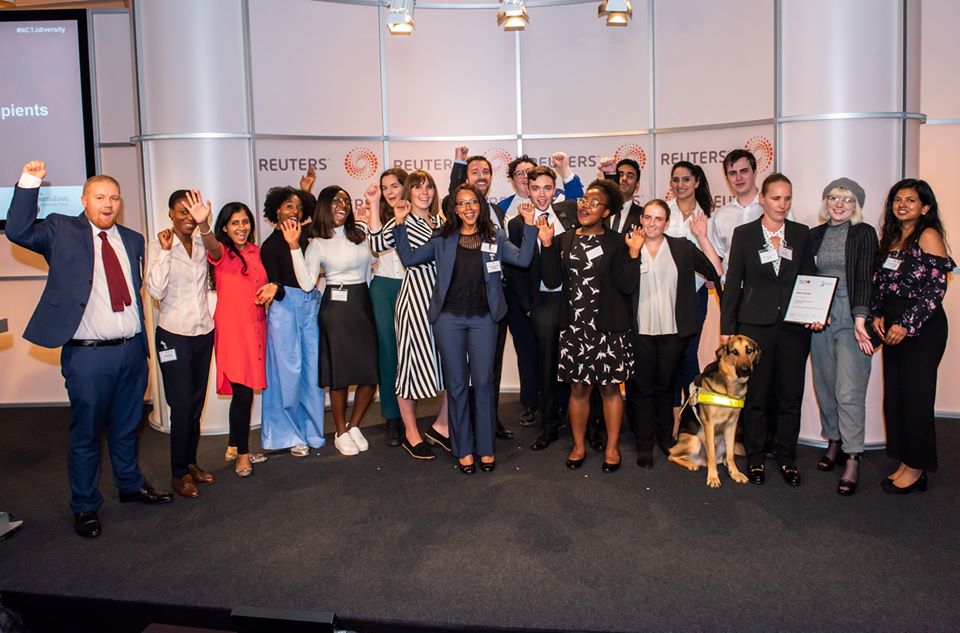 Learn more about the JDF here: https://www.journalismdiversityfund.com/
Guest speakers
We strive to ensure our trainees hear from a diverse range of voices as part of their course and at our annual free journalism conference JournoFest.
During lockdown we extended that even further and opened our guest speaker and workshop series up to anyone interested in journalism for free.
We were particularly proud of this piece of feedback after JournoFest one year: "Today I realised people that looked and sounded like me could be journalists too."
Learn more about JournoFest here: https://newsassociates.co.uk/journofest/
Our commitment to our trainees
We offer all our trainees regular tutorials and stress that our door is always open – for academic and pastoral support.
But we thought they could explain how much the course has helped them better than us.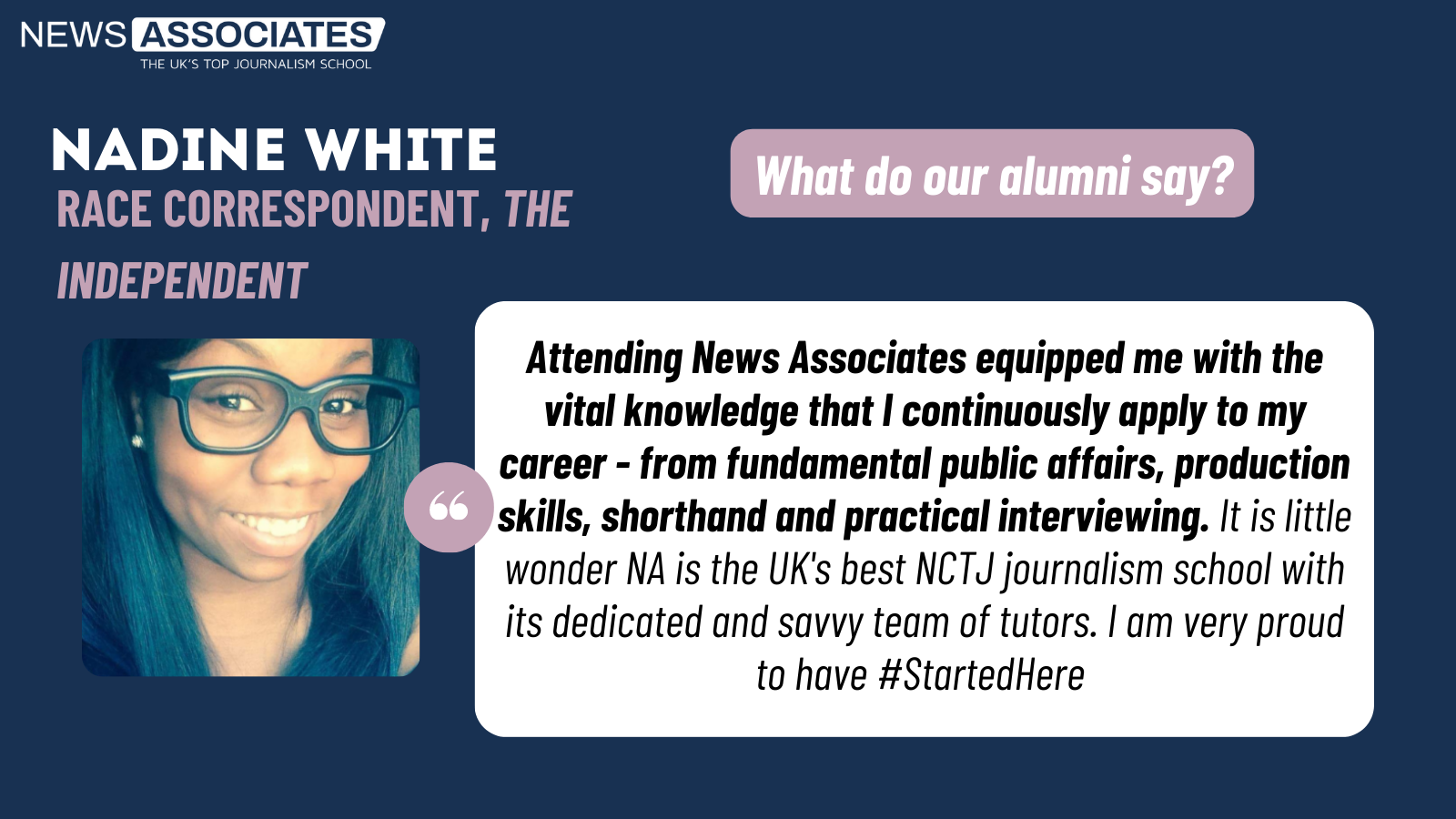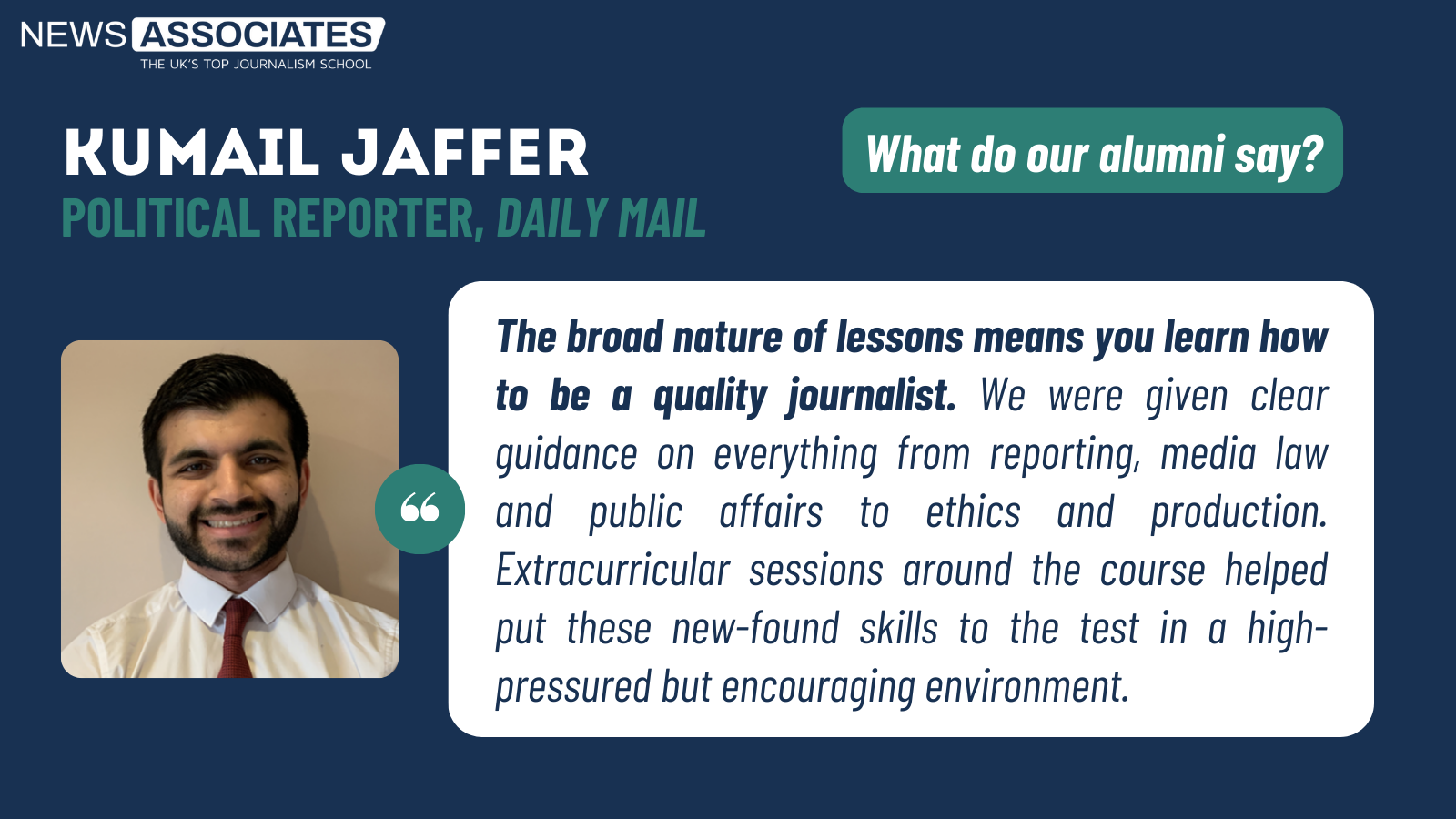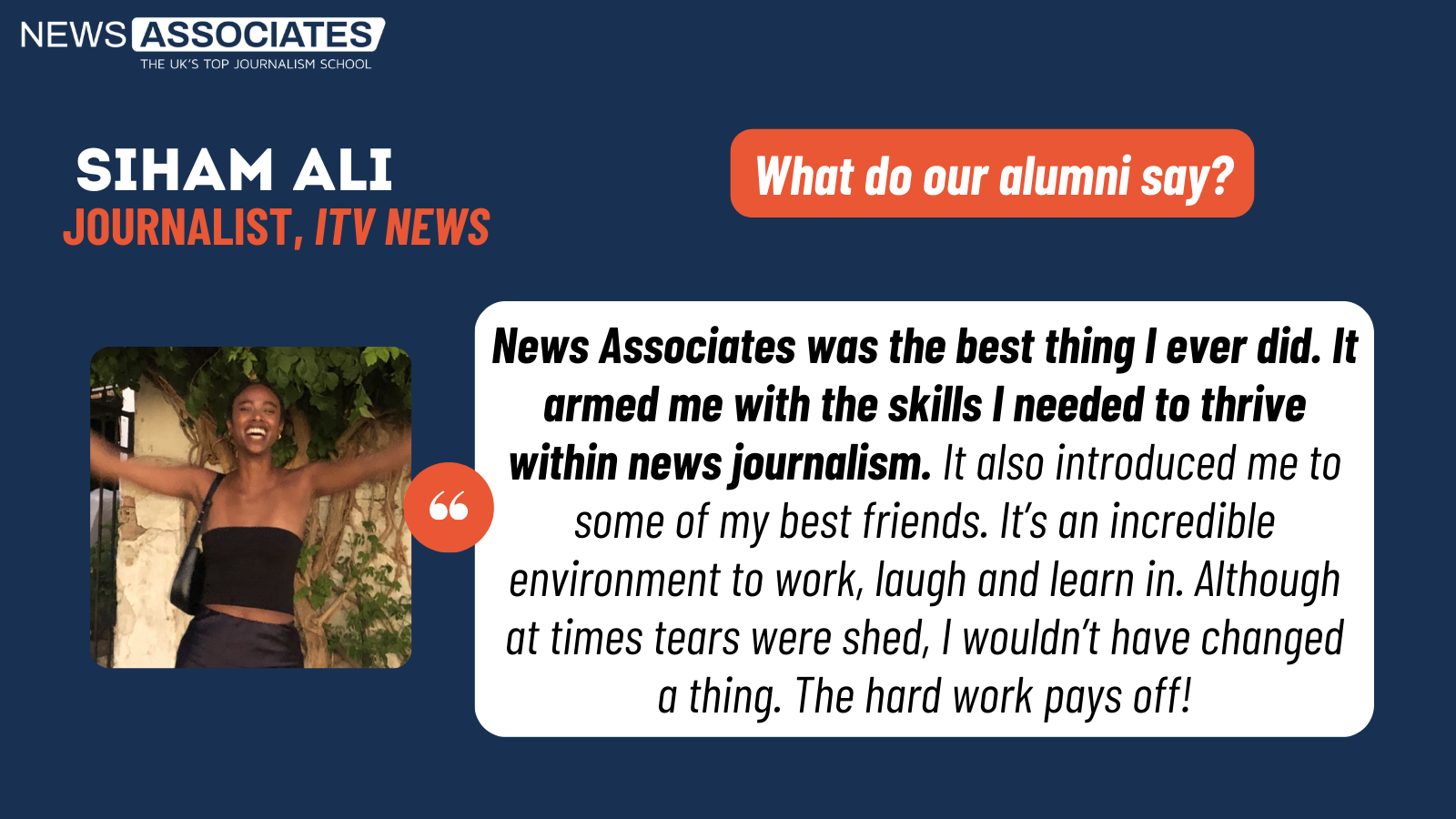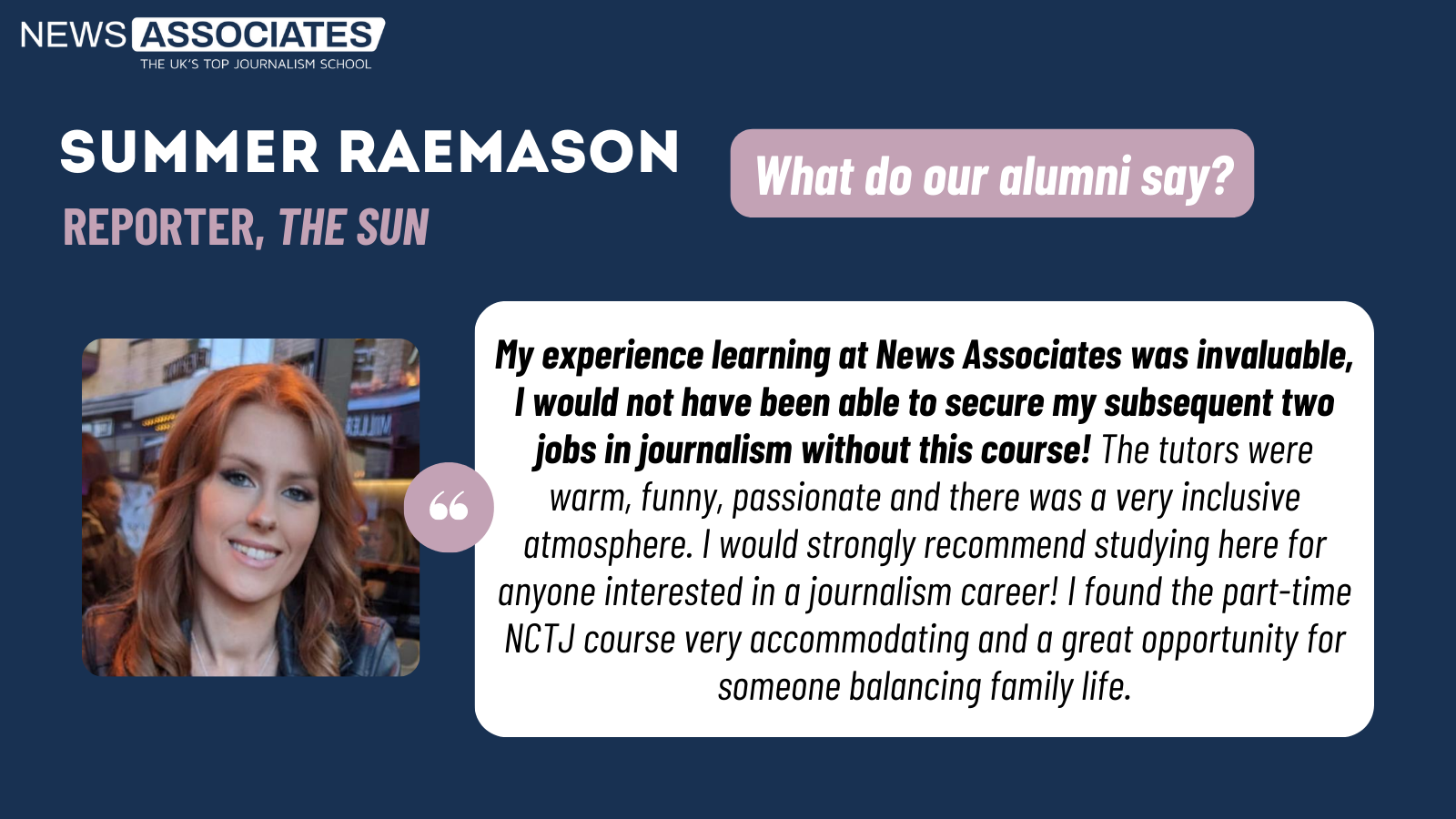 Our staff commitment
Our course director Rachel Bull is at the forefront of our ambitious plans to increase our commitment to making journalism more diverse – including our new mentoring scheme for trainees from an ethnically diverse background.
Rachel said: "We at News Associates are very proud of the commitment we have made to our diversity schemes, however we know there is more we can do. 
"While it is my intention that all trainees should feel supported at News Associates, the experience of ethnically diverse mentors and their suggestions for coping with the pressures of the course and working in a newsroom will be invaluable. 
"We will also ensure mentors receive appropriate support so they too can benefit from the experience.
"As a leader in our field we must continue to address racism and identify the actions we can make which will lead to genuine change, and I believe this scheme is a step in the right direction."
News Associates editorial development manager Lucy Dyer said: "My job at News Associates is to be there for our trainees every step of the way – from when they are thinking about a career in journalism at university and have no one to talk to, to landing those all-important first, second and third journalism jobs when they're ready to brag about it and help others.
"One of the things I found hardest about university was the lack of communication with my lecturers. My tutor's office hours were one afternoon a week and getting a slot was really tricky. I also don't believe that university prepares you for real life (I can't speak for all degrees) which can make the jump to working life – especially in a newsroom – really daunting.
"What we aim to do at News Associates is bridge that gap so that when our trainees land a job in journalism they are prepared as possible. That may mean tough love sometimes, but in a supportive environment.
"A few years ago, I went on a mental health first aid course and now I offer support to all of our trainees – even if that's just a cup of tea and a walk in the fresh air."
One of our trainees said: "Lucy is always approachable and routinely offers help and advice, even at the end of a long day."
Read more here: https://www.nctj.com/latestnews/international-womens-day-nctj-journalism-trainers
You also might like to read:
Blind News Associates trainee passes 100wpm Braille shorthand
Where are they now? A News Associates graduate turned Stephen Lawrence trainee reporter tells his story
Looking after your mental health during the COVID-19 crisis
News Associates presents JournoFest 2020: News Associates graduates – where are they now?
Five fabulous News Associates graduates recognised for top exam results at NCTJ Diploma Awards 2020
News Associates presents JournoFest 2019: News Associates graduates – My first steps
Where are they now? A News Associates graduate tells his story of life as a visually impaired sports journalist
Five female News Associates alumni making their mark a year after graduating
You can read our equal opportunities and particular needs policy here