All our NCTJ-accredited courses and modules are designed to be informative, practical, and fun, covering a wide range of journalism skills to best prepare you for the world of work. 
COURSE CONTENT
You will study the core modules of the NCTJ curriculum, including news reporting and ethics, journalism e-portfolio, media law, and other modules to develop your skills as a journalist.
See the specific course pages for a breakdown of the modules on each course: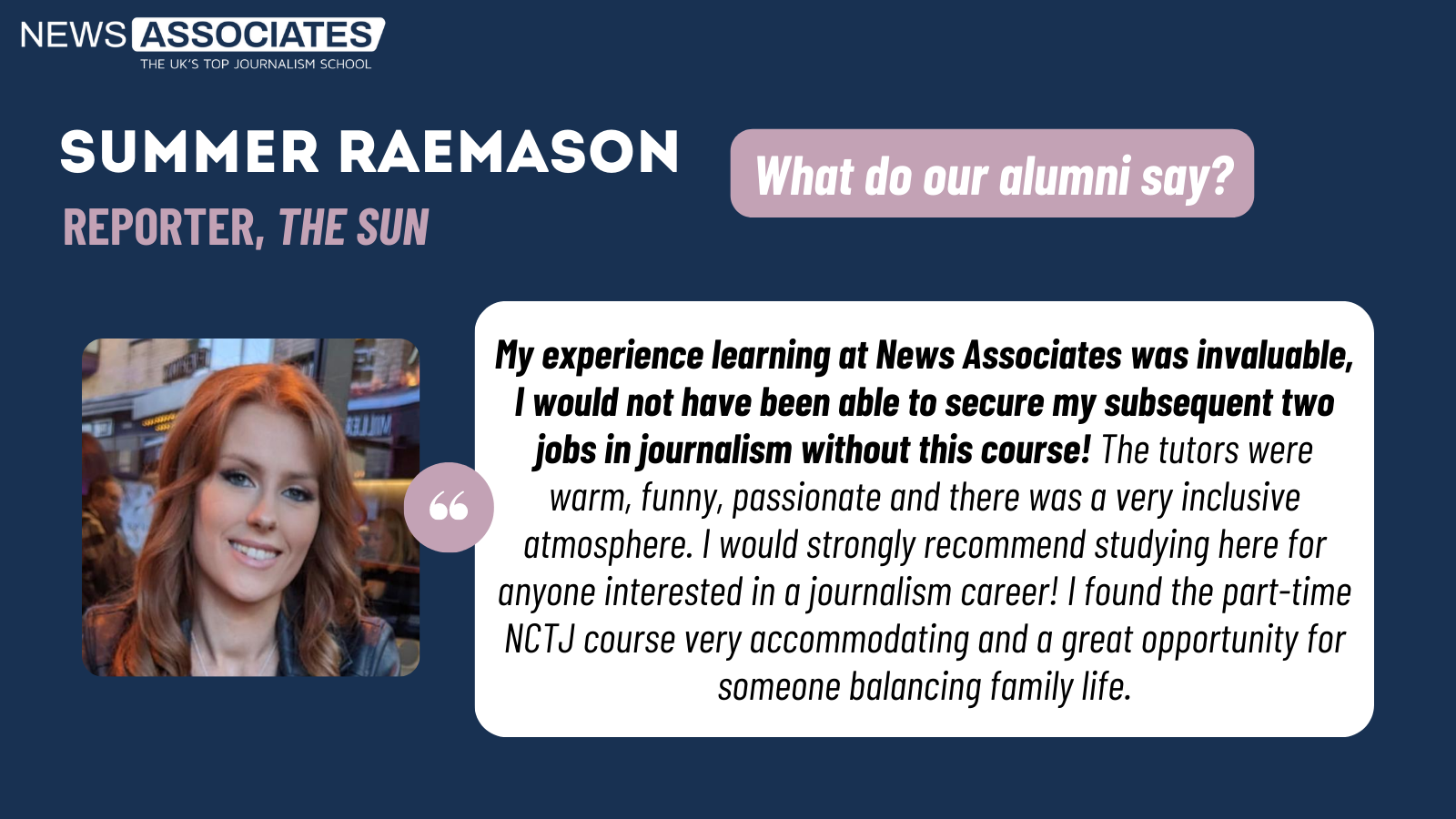 BUILDING A PORTFOLIO AND PRACTICAL WORK EXPERIENCE 
Building up an impressive portfolio of work is vital while you're studying with us.
During the course there will be an opportunity for you to gain work experience externally or there's also the opportunity to contribute to our sister publications The Londoners and Mancunian Matters. This is especially valuable when building an expansive portfolio. 
Just recently our trainees covered the death and funeral of Queen Elizabeth II and King Charles III's coronation, as well as multiple local and general elections.
We encourage our trainees to reach out to as many external publications as possible for work experience and we can help by looking over CVs and sharing industry contacts.
Finding an external placement is great way to gain new experiences, meet people and test out
different areas of journalism that you might be considering as a career.
EXTRA-CURRICULAR SESSIONS
Along the way, there will be a range of guest speakers – with experienced journalists, former trainees and leading industry figures from organisations such as the Independent Press Standards Organisation regular visitors.
You will undertake a number of visits to court to put your media law and court reporting into practice and see democracy in action – either covering elections (see here for press coverage) or council meetings.
READING LIST
Click here to see our reading list.
SUBJECT GUIDES
Essential journalism & essential ethics and regulation
Essential journalism e-portfolio
Essential media law & court reporting
Journalism for a digital audience 
PR & communications for journalists 
Radio journalism & broadcast regulation
Sports journalism (for those on our 35-week sports journalism course)