Training with News Associates is fulfilling and – we like to think – good fun. But don't just take our word for it.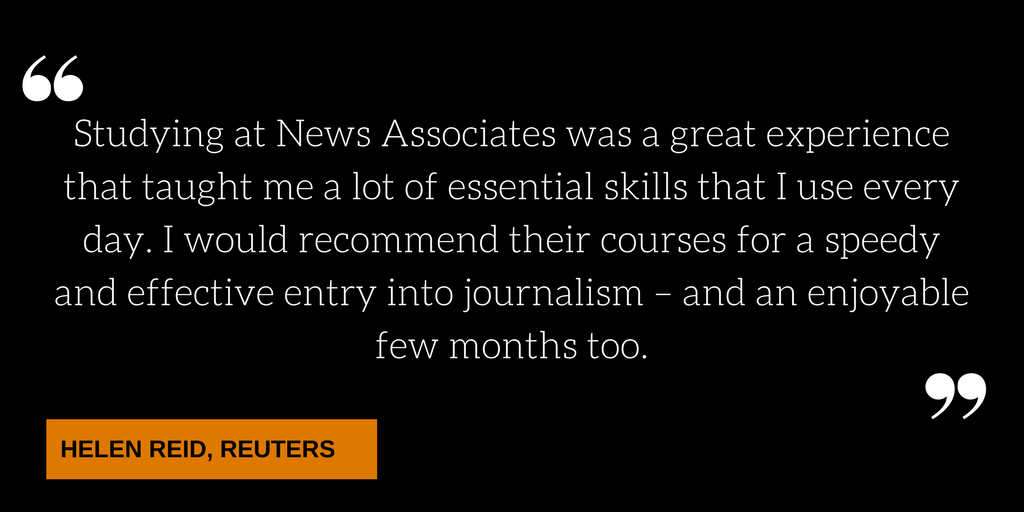 However, this should not disguise the fact that the programme of study is intense – we do what a university does in a year, but in an intense 22 weeks (or 40 weeks part-time). With a packed timetable and 40-hour weeks, it's not for the faint-hearted!
You will study the core subjects of the NCTJ curriculum – news reporting and ethics, journalism e-portfolio, Teeline shorthand, media law, court reporting, public affairs and journalism for a digital audience.
Media ethics, social media and video and multimedia journalism all play an important role across every subject.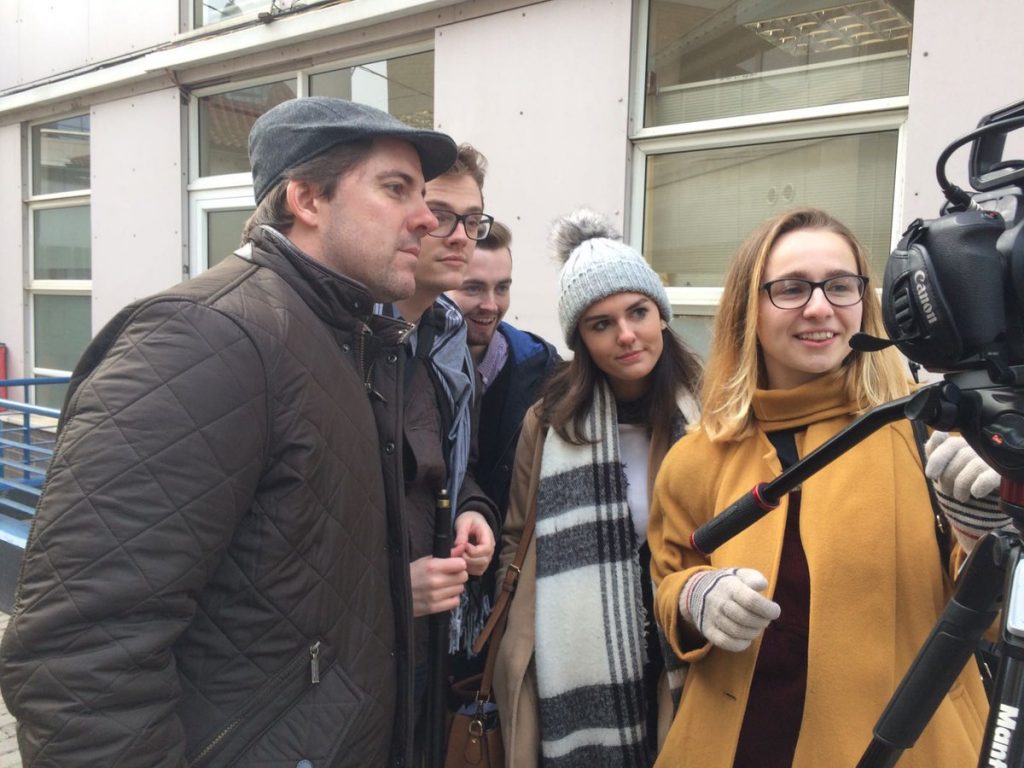 We are open Monday to Thursday, 9.30am to 5.30pm –that's usually four subjects a day, with just an hour break for lunch. But we will be in the office from 8.30am if you want to get a head start.
Fridays are spent at a work placement, putting into practice the theory you have learned on the previous four days.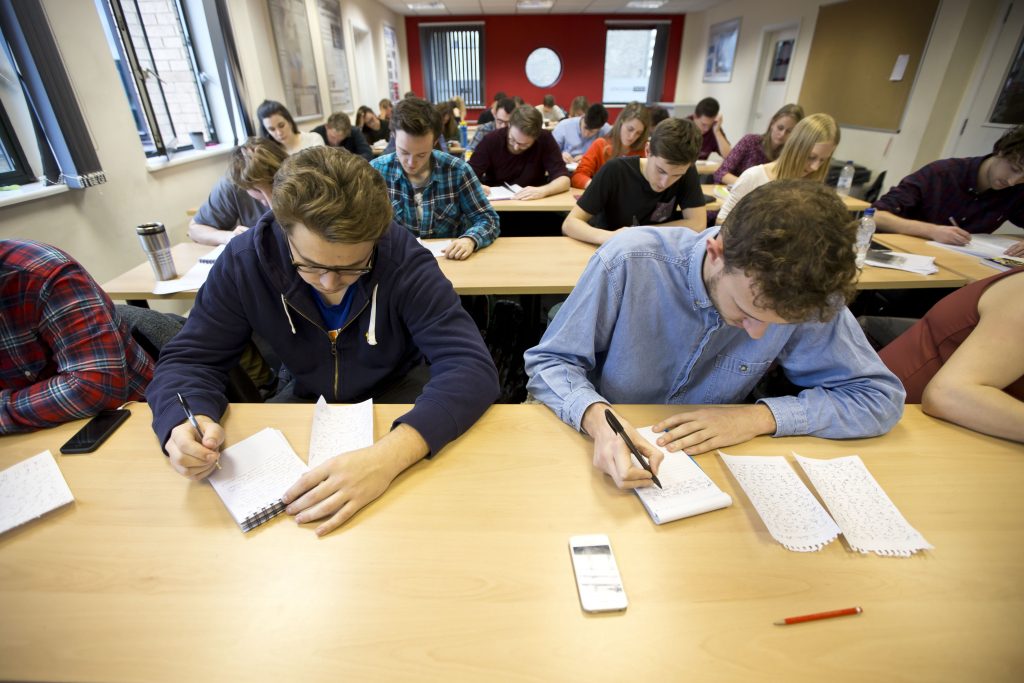 While arranging the placement is primarily your responsibility (as you will know how far you can travel or which specialist interests you have), we never leave anyone stranded if they are let down. Whenever necessary, we will find you work that will produce cuttings to go in your portfolio.
Along the way, there will be a range of guest speakers – with experienced journalists, former trainees and leading industry figures from organisations such as the Independent Press Standards Organisation regular visitors.
You will undertake a number of visits to court to put your media law and court reporting into practice and see democracy in action – either covering elections (see here for press coverage) or council meetings.
Big shout out to @NewsAssociates and @CourtNewsUK legend Guy Toyn for the introduction to the Old Bailey today. A great time!

— Luke Bartlett (@TheLukeBartlett) July 5, 2017
You will produce content for every platform, in text and video, for online and print.
And, while most sessions will involve the whole class, there is time each week for individual tutorials. If anyone is feeling challenged by a topic, we will know immediately and we will work with you to address it.
Mentoring is the responsibility of all members of staff, including our full-time editors and reporters, who will give you as much time as you need.
COMPULSORY READING LIST
• Teeline Gold Standard for Journalists, by Marie Cartwright
• McNae's Essential Media Law for Journalists, by Mark Hanna and Mike Dodd
• Essential Public Affairs for Journalists, by James Morrison
For sports journalism trainees:
• Sports Journalism: The Inside Track, by James Toney
SUBJECT GUIDES
COMPULSORY MODULES
Essential media law & court reporting
Journalism for a digital audience 
Multimedia and video journalism
Sports journalism (for those on our 35-week sports journalism course)