What is a journalism portfolio?
A good portfolio is a collection of your best work as a journalist to take to an interview with a prospective employer.
Producing a body of work you are proud to show to a potential future employer is a key part of the course.
The portfolio is a chance to express yourself and editors will put as much emphasis on this aspect of the Diploma as any other.
Journalism e-portfolio is a compulsory module on all our NCTJ-accredited courses.
We love seeing our trainees get front page exclusives! Well done @cpgaunt! 👏 #TeamNA #StartedHere https://t.co/pAbKI0JlJo

— News Associates (@NewsAssociates) February 16, 2021
How do we support you with building your portfolio?
We will work with you individually on the preparation of the best items to showcase your talents.
News Associates lay great store in the idea that you can only learn how to become a journalist by actually being a journalist so there is ample opportunity to go out and find stories from day one.
Trainees are encouraged to constantly have a story on the go as a portfolio with plenty of cuttings and variety not only boosts your NCTJ grades but it will impress an editor no end.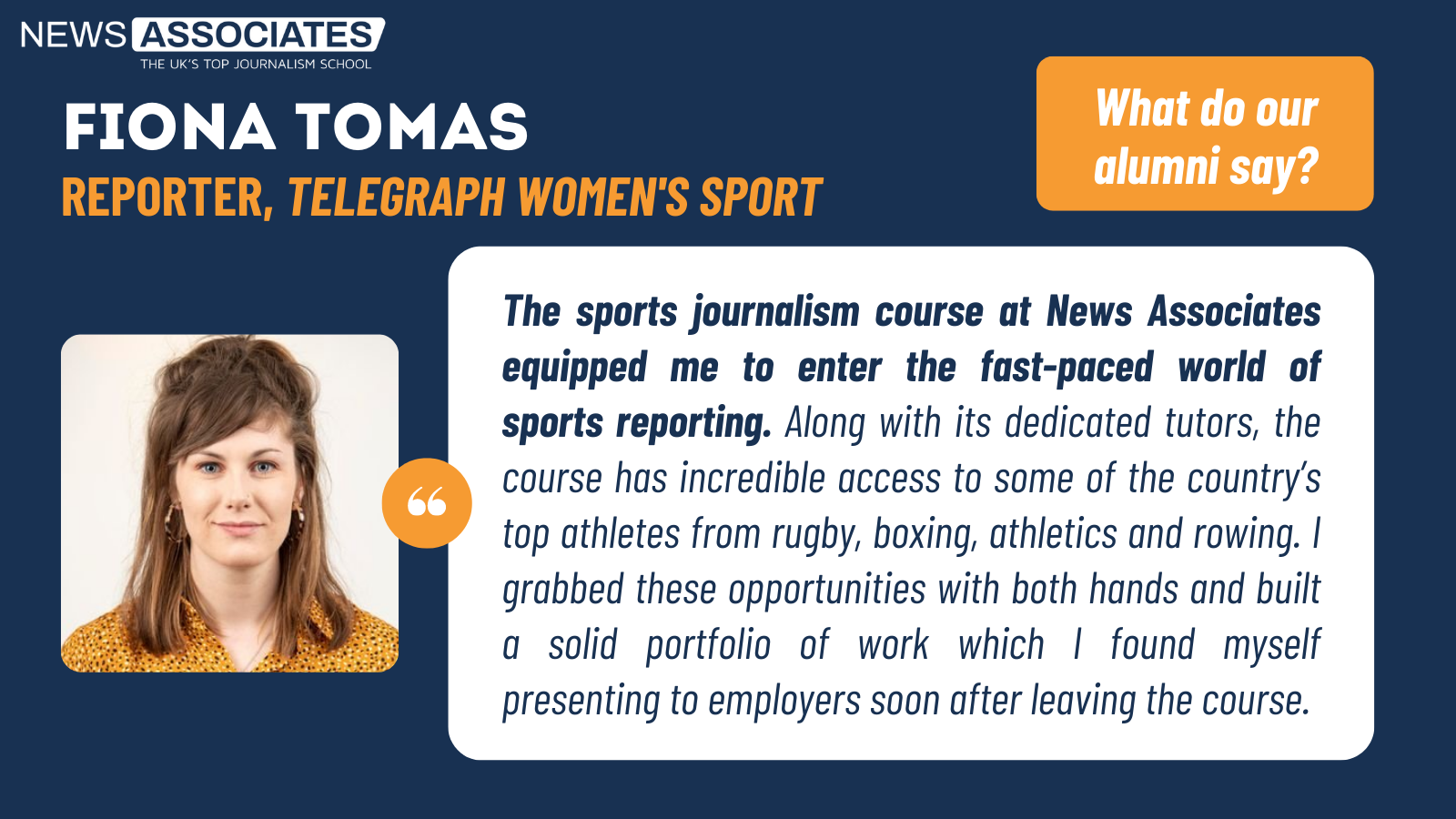 Work experience is a key part of the course and whether you are at a local or national newspaper or a regional radio station, it offers a great chance to build your portfolio at the same time as passing all your NCTJ exams.
We have had trainees tracking down news for papers and agencies; covering the world of sport for newspapers and magazines and people reading the news on both TV and radio. Variety is the spice of life and it is key to have a portfolio which proves this.
So my placement @EnfieldDispatch is coming to an end tomorrow. I'm lucky to have had a great mentor in @JollyJourno , a fellow @NewsAssociates alumni. Thanks for the chance to pitch and write some fab stories☺️I'm excited for the next chapter✨

— Olivia (@oliviadjourno) May 6, 2021
In the first instance trainees are offered the chance to find work experience for themselves but we are always ready to place you somewhere using our industry contacts if you would prefer.
All trainees also have the chance to write for our in-house local publications in London and Manchester. Find out more here.