Apply Now  To express interest in the accredited National Council for the Training of Journalists qualifications run by News Associates.
We're proud to be the UK's number one ranked NCTJ journalism school

No other journalism school wins more prizes at annual NCTJ Awards for Excellence

Unrivalled record at getting our trainees into a wide-range of journalism and media jobs

Officially the UK's top ranked fast-track NCTJ journalism course in 2012, 2013, 2014, 2015 & 2016

London's top-rated NCTJ journalism school for the last nine years
Award-Winning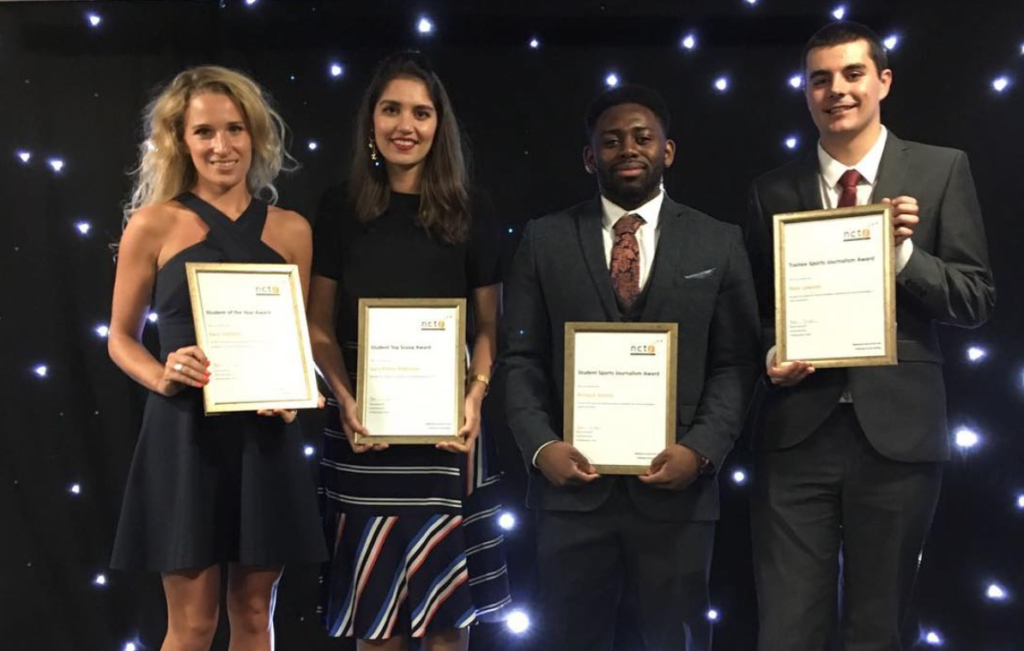 News Associates trainees dominated the NCTJ Awards for Excellence in Journalism. Pictured are Sara Oldfield (The Sun), Lucy Pasha-Robinson (The Independent), Richard Amofa (Daily Telegraph) and Ross Lawson (Sportsbeat)
View Our Success
Our Trainees
"If I had done my NCTJ course somewhere else, I really don't think I would have won this award."

George Gigney, NCTJ Student Journalist of the Year

 

"You will never work harder but everyone at News Associates works just as hard for you. It's the very best place to study journalism."

Nick Lustig, Daily Express

 

"The encouragement I got at News Associates gave me confidence which I've built on ever since."

Keri Sutherland, Mail on Sunday

 

"This course is all about attitude. You've got to work really hard, seize your chances because you are studying at the best place there is."

Hardeep Martharu, The Independent

 

"Be prepared to work hard but I know first hand that enrolling on a News Associates course could be the best choice you've ever made."

Tom MacLeod, Sky News

 

"The only way to survive this course is to live it and breath it. Shorthand is a tough nut to crack but if you put the work in then you will reap the rewards."

Nadia Mendoza, Daily Mail

 

"The tutors know what it takes to pass the NCTJ exams and work very hard to help each trainee get there. Despite finishing the course many years ago, I still seek their advice"

James Andrew, Mail Online

 

"The places I applied to for internships and work experience after the course would have looked at me twice without my NCTJ."

Funmi Olutoye, ITV News

"Choosing News Associates was the best first career move. The tutors were first class and their contacts invaluable"

Daniella Matar, Associated Press

"News Associates has a reputation in the industry for producing the best journalism graduates."

Annamarie Gregory, Ok! Magazine

"I find myself constantly telling people that NCTJ training with News Associates is the best thing I've ever done. The tutors care so much that everyone does well."

Hannah Scott, The Sunday Times

"News Associates set up me ideally for the demands of working as a journalist in a 21st century newsroom. If you want to work for a newspaper, there isn't a better course out there."

Elaine O'Flynn , Manchester Evening News

"News Associates is the college all other journalism colleges should aspire to. The tutors and journalists are dedicated to making you as close to the finished article"

Sarah Gordon, Daily Mail

"If you want a qualification to your name then pick a name out of a hat. If you want to learn how to become a proper journalist – go to News Associates."

Kerry McCarthy, National Magazine Company
Download Brochure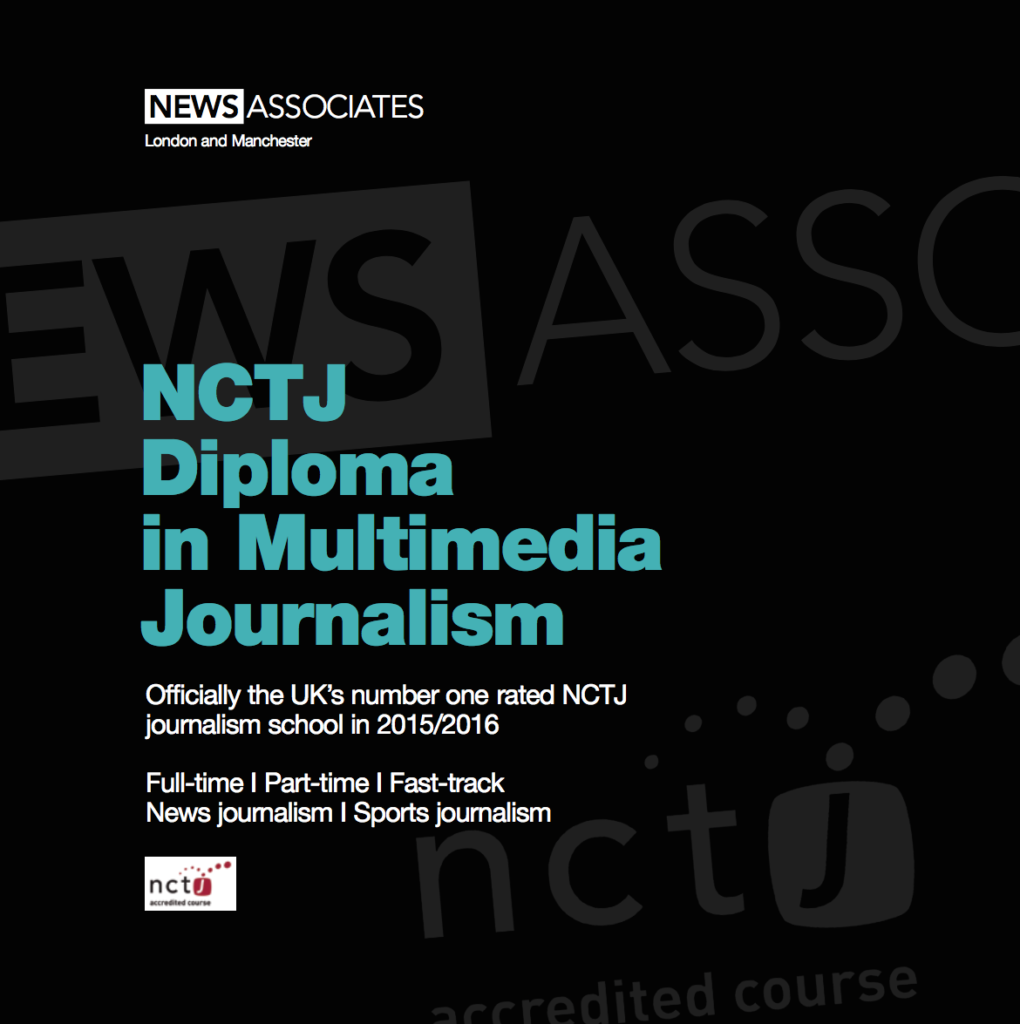 View Our Brochure
Latest From Our Training Centres
Every month we'll catch up with our journalism students at News Associates as they undertake their Diploma in Multimedia Journalism at the UK's number one NCTJ school.
We love catching up with our trainees as they undertake their journalism courses at News Associates – the UK's number one NCTJ journalism school. This week part-time trainee Robert Middleton describes what it was like going to a count and covering the General Election.
Latest Tweets