News Associates was named the number one journalism course in the UK by the National Council for the Training of Journalists in 2015, 2016, 2017 and 2018.
We've also been recognised for our number one-ranked fast-track NCTJ journalism course for the past seven years (11 in London!).
But News Associates is about more than our impressive results. It's not just about being good in the classroom but being great in the newsroom – and our list of recent graduate awards underlines this approach, which is at the heart of our training.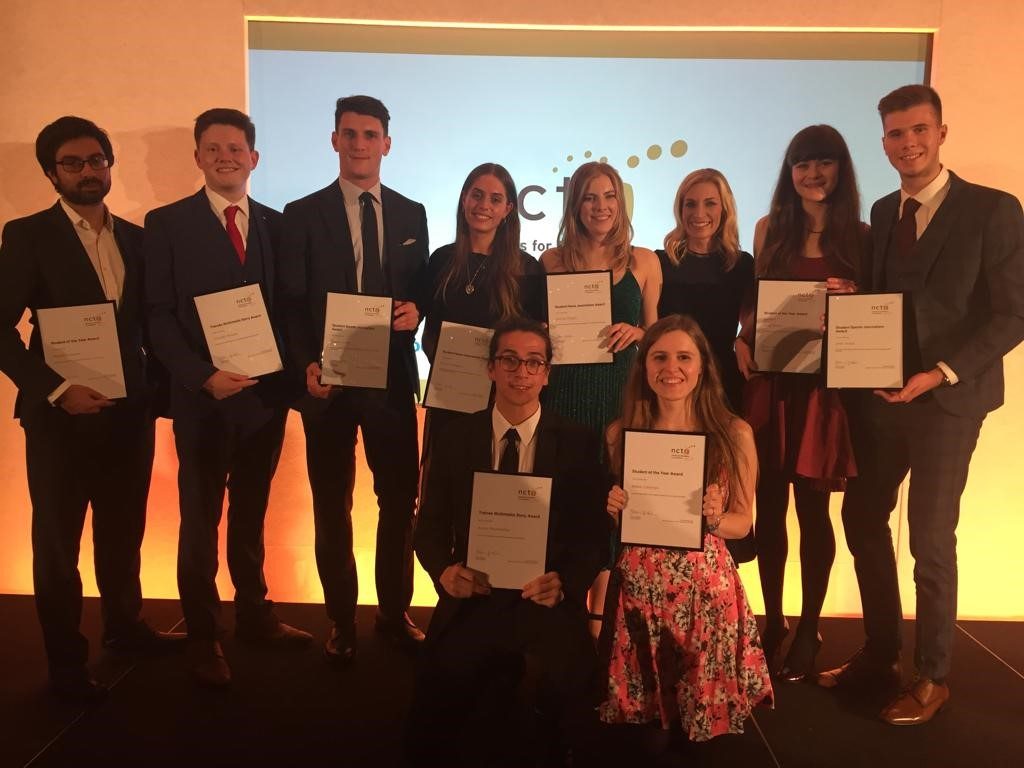 It's also why our trainees go on to such great jobs.
NCTJ Awards for Excellence in Journalism
The NCTJ Awards for Excellence recognise and reward the best student journalists completing NCTJ-accredited courses and journalists/photographers with less than two years' experience o]in the job.
2018
Jessica Cripps – Student News Journalist of the Year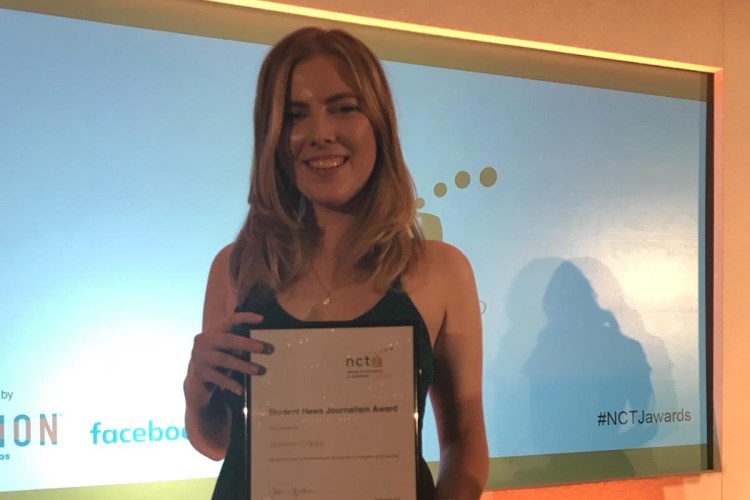 2017
Anna Schaverien – Student Journalist of the Year
Katie Falkingham – Trainee Sports Journalists of the Year
Neil Athey – Trainee News Reporter of the Year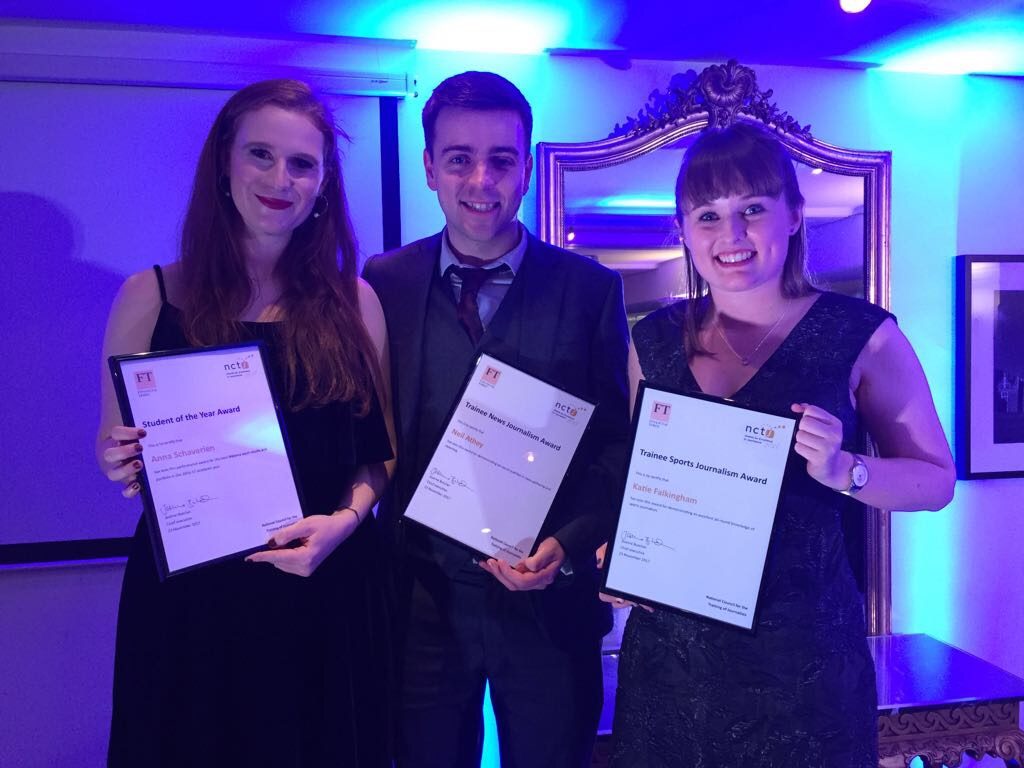 2016
Sara Oldfield – Student Journalist of the Year
Lucy Pasha-Robinson – Student Scoop of the Year
Ross Lawson – Trainee Sports Journalist of the Year
Richard Amofa – Student Sports Journalist of the Year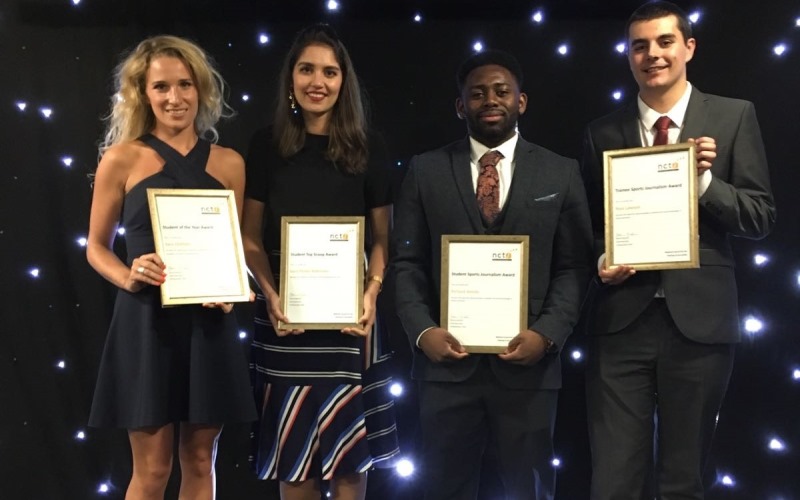 2015
George Gigney – Student Journalist of the Year
Leonie Chao-Fong – Student Scoop of the Year
Jordan Bluer – Trainee Scoop of the Year
Naomi Firsht – Trainee Feature Writer of the Year
Nemesha Balasundaram – Trainee Sports Reporter of the Year
2014
Paul Berentzen – Trainee Reporter of the Year
Jon Robinson – Trainee News Reporter of the Year
2013
Lauren Potts – Trainee Reporter of the Year
Eleanor Ross – Student News Reporter of the Year
James Coldwell – Trainee News Reporter of the Year
Thomas Allnut – Trainee Sports Reporter of the Year 
2012
Jen Morris – Student Feature writer
Hardeep Matharu – Trainee Feature Writer
David Churchill – Trainee News Journalist
Adam Knight – Scoop of the Year 
2011
Jessica Baldwin – Student Feature writer 
Marcus Chippindale – Sports Journalist 
2010
Rachel Bull – Student Journalist of the Year
Josh Burrows – Student Sports Journalist
2009
Emily Koch – Trainee Feature Writer
George Scott – Student Sports Journalist
David Jordan – Trainee Sports Journalist
2008
Steve Jones – Student Sports Journalist
NCTJ Diploma in Journalism Awards
Awarded for the best performance nationally in NCTJ Diploma examinations
For outstanding performance in news reporting
2017 – Emilia Bona
2016 – Matthew Reynolds
2015 – Conor Gaffey
For outstanding performance in sports journalism
2016 – Paul McNamara
2015 – Scott Hunt
2014 – Pete Thompson and Rob Lowson
2013 – Liam Twomey & Ben Burrows 
2012 – Marcus Chippindale, Will Wainewright & Chris Baldwin
For outstanding performance in production journalism
2015 – James Gray
For outstanding performance in public affairs
2017 – Louisa Chender
2016 – Matthew Burton
For outstanding performance in shorthand
2016 – Rosalyn Roden (Best shorthand note & transcription – 120 wpm)
2015 – Conor Gaffey (Best shorthand note & transcription – 100% accuracy at 110wpm)
2014 – Koel Mukherjee (Best shorthand note & transcription – 100% accuracy at 110wpm)
2013 – Hannah Scott (Best shorthand note & transcription – 100% accuracy at 100wpm)
2010 – Lindsay Watling (Best shorthand note & transcription at 120wpm)
2009 – Jo Carter (National shorthand prize, 100% accuracy at 120wpm)
UK Press Awards (National press)
Kat Lay (The Times) – Young Journalist of the Year, nominated
British Press Awards (National press)
2017 – Adam Payne (Business Insider), Glen Keogh (Daily Mail) – Young Journalist of the Year, nominated
2016 – Ross Kempsell (Guido Fawkes) – Young Journalist of the Year, nominated
2015 – Dean Wilkins (The Sun) – Young Journalist of the Year, nominated
British Sports Journalists' Association Awards
2017 – Teddy Cutler (Newsweek), Tom Roddy (Newsweek), Will Kelleher (Daily Mail) – Young Sports Writer of Year, nominated
2014 – Teddy Cutler, Student Sports Writer of the Year
NCE/NQJ Journalism Seniors Examinations

Rachel Howarth – Ted Bottomley Award for media law and newspaper practice
Ben Ireland – Society of Editors Award for best news interview
Liam Barnes – Esso Award for best news report
Paul Berentzen – Ted Bottomley Award for media law and newspaper practice, Society of Editors Award for best news interview, Esso Award for best news report
Joshua Powling – Best log book
Lizzie Dearden  – Ted Bottomley Award for newspaper practice exam 
Andrew Nowell – Pamela Meyrick Award for the best NQJ candidate working for a newspaper in the North of England or North Wales 
Lindsay Watling – Outstanding NCE achievement – TS Murray award for best-performing candidate employed by a Scottish newspaper 
Sam Smith – Society of Editors' award for the best performance in a news interview exam. 
Lauren Potts – Ted Bottomley Award for her newspaper practice exam and Pamela Meyrick Award for the best NCE candidate working for a newspaper in the North of England or North Wales 
Sam Blackledge – Ted Bottomley Award for newspaper practice exam  
Archant Media Award for News Reporting
Jemina Owen  
Regional Press Awards
Emily Koch – Young Journalist of the Year, winner
Jacqueline McMillan – Young Journalist of the Year, nominated
David Churchill – Weekly Reporter of the Year, nominated
Elaine O'Flynn – Young Journalist of the Year, nominated 
Other Awards
Ruth Dacey, Young Journalist of the Year, New Zealand Press Awards
John Dickens, Outstanding National Education Journalism, Education Journalism Awards
Kenny Lomas, Weekly Journalist of the Year, O2 Media Awards
Sean-Paul Doran, Newcomer of the Year, EDF Energy Awards
Lucy Copp, Best Trade Beauty Journalist 2013, Johnson and Johnson Journalism Awards 
Samuel Dale, personal finance trade Journalist of the Year 
David Jordan, Young Cricket Journalist of the Year, England and Wales Cricket Board Media Awards
Charlie Talbot Smith, Young Cricket Journalist of the Year, England and Wales Cricket Board Media Awards 
Have we missed you out? Get in touch to let us know any of your successes