There are lots of places where you can train to be a journalist, so why study with News Associates?
Well, we're proud to be the UK's number one NCTJ journalism school, but we do things differently. You'll be treated like a journalist from day one, so expect it to be fast-paced and intensive. We're a young team, we're really passionate and driven and we have high expectations. We don't sit around and talk about the good old days on Fleet Street – we live and breathe the changes happening in the media right now. How Instagram can be used to find stories, how changes in technology impact the content we produce and how TikTok influences how we shoot video content. No two courses are the same, because they shouldn't be. We will work as hard for you as you work for us.
So what makes us different?
Our innovative approach to training. We won the Innovation of the Year award at the 2020 NCTJ Awards for Excellence and were commended for the way we adapted our teaching styles and exercises for remote learning, kept up morale for trainees and ran a series of free online workshops open to everyone.
The first award of the evening is for the Innovation of the Year. The winner is @newsassociates for adapting teaching styles and exercises for remote learning. The judges said it was a whole team effort with a comprehensive array of webinars, talks and Q&As #NCTJawards pic.twitter.com/PhCsqNRJwd

— NCTJ (@NCTJ_news) March 18, 2021
An unrivalled job record. You will find our trainees making their mark on the front pages of our national and regional newspapers, presenting and reporting on the BBC and Sky News, working internationally for some of the most respected names in journalism from Reuters to the New York Times to CNN and the Wall Street Journal and producing cutting-edge multimedia features for VICE and The Huffington Post. They are news reporters and feature writers, foreign correspondents and sports journalists. See our list of recent trainee job destinations.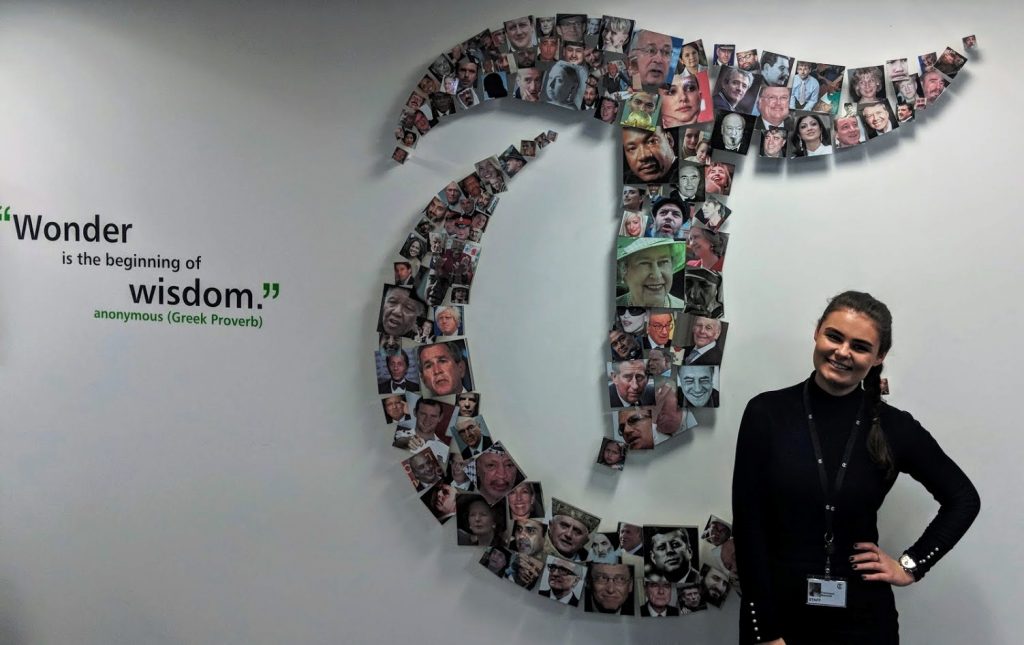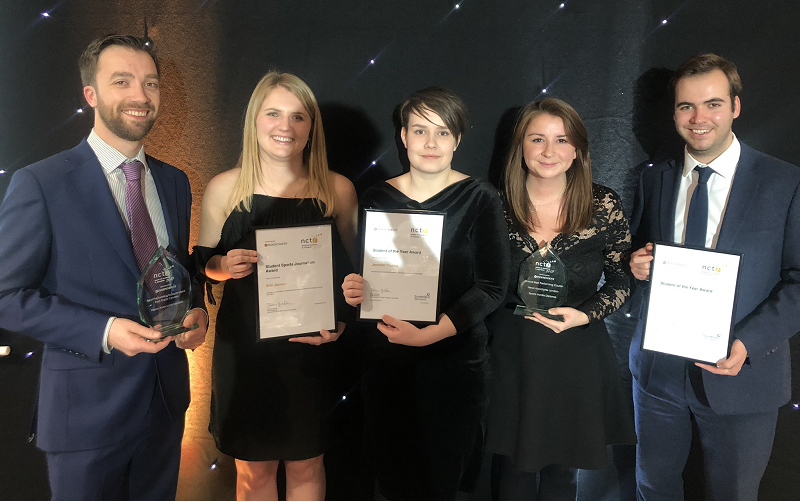 CONGRATS: (L-R) News Associates head of journalism London Graham Moody, Ella Jerman, Jen Tombs, News Associates editorial development manager Lucy Dyer and Cormac Connelly-Smith
In 2018/2019 1,552 candidates enrolled on 63 accredited courses across 36 approved centres nationwide according to the most recent NCTJ annual report. Of those 1,552, only 230 achieved gold standard (A-C in all modules and 100wpm shorthand) according to the NCTJ league table – making the national average gold-standard pass rate for the hugely-demanding NCTJ Diploma in Journalism 15%. Of these 230 gold-standard trainees, 77 were trained at News Associates – meaning News Associates trainees make up a whopping 33% of all gold-standard graduates in the UK.
If you take our trainees out of the equation, the national average gold-standard NCTJ pass rate goes down to 10%. See more here.
Click here for the 2017/18 statistics.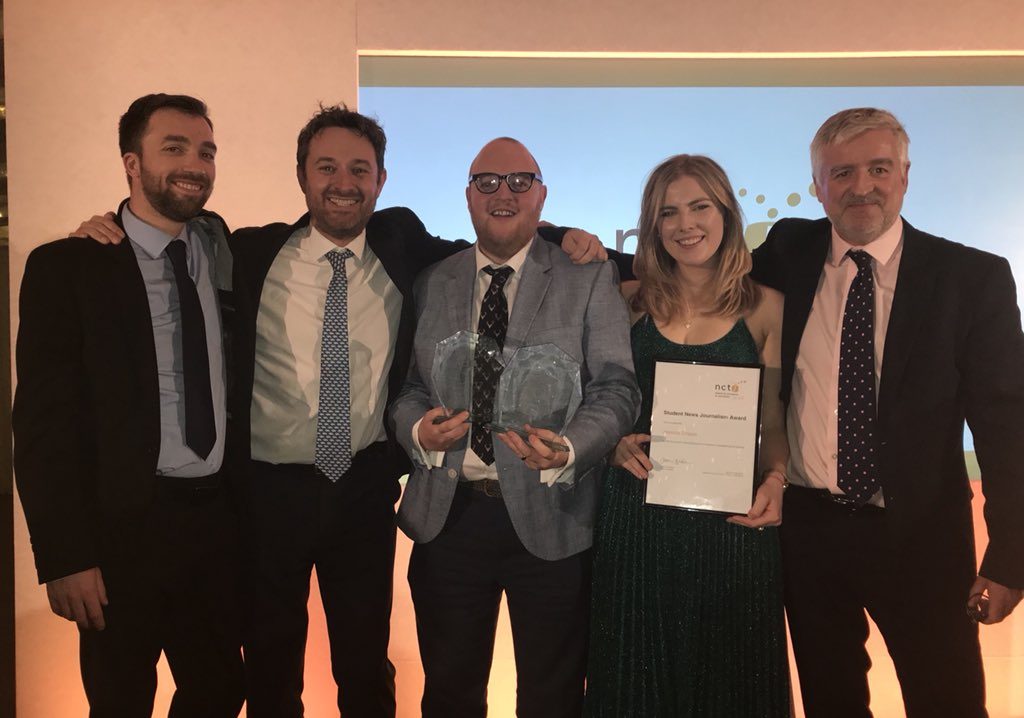 Award-winning trainees. It's not just about being good in the classroom but being great in the newsroom – and our list of recent graduate awards underlines this approach, which is at the heart of our training. At the 2020 NCTJ Awards for Excellence, News Associates graduate Joshua Graham won Student Sports Journalist of the Year and alumnus Alex Diggins won Student Feature Writer of the Year. News Associates sports journalism graduate Jonathan Harding (Racing Post) won NCTJ Trainee Sports Journalist of the Year in 2019. News Associates alumnus Jessica Cripps (Kennedy News and Media) was crowned NCTJ Student News Journalist of the Year at the Awards for Excellence 2018. News Associates graduate Anna Schaverien (The New York Times) was named NCTJ Student Journalist of the Year at the annual NCTJ awards in 2017. It was the third straight year a News Associates graduate has won the prize, following Sara Oldfield's (Fabulous magazine) win in 2016 and George Gigney's (Boxing News) win in 2015. There were also wins for recent graduates Neil Athey (Lancashire Telegraph), Katie Falkingham (BBC) in 2017. Former News Associates trained winners of NCTJ Awards for Excellence in Journalism include: Leonie Chong Fong (Metro), Naomi Firsht (Jewish Chronicle), Jordan Bluer (Dover Express), Nemesha Balasundaram (Irish Post), Paul Berentzen (Blackpool Gazette), Jon Robinson (Lancashire Telegraph), Ellie Ross (The Sun), Lauren Potts (BBC), James Coldwell (Hull Daily Mail), Thomas Allnut (Press Association), Emily Koch (Bristol Evening Post), George Scott (Eurosport), David Jordan (The Times), Jessica Baldwin (Time Out), Josh Burrows (The Times), Hardeep Matharu (Epsom Guardian), David Churchill (London Evening Standard), Jennifer Morris (Surrey Advertiser) and Adam Knight (Hereford Times).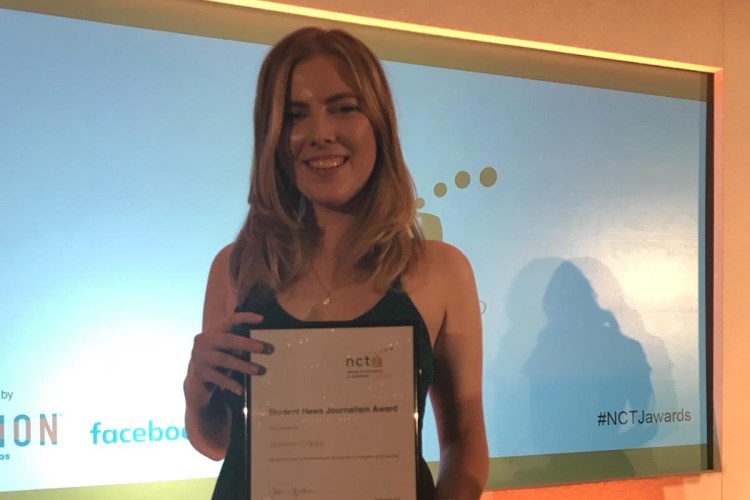 A practical approach. Journalism can't be taught from a textbook – you have to get out there and do it, make a few mistakes along the way and learn from them. We are part of one of the UK's busiest press agencies, meaning we can draw on the skills and experiences of their editors, journalists and broadcast specialists. Work placement is fully-integrated into our programmes, with full-time trainees spending a day a week on external or internal placements. And we're here to help and give advice so you take the most from this time.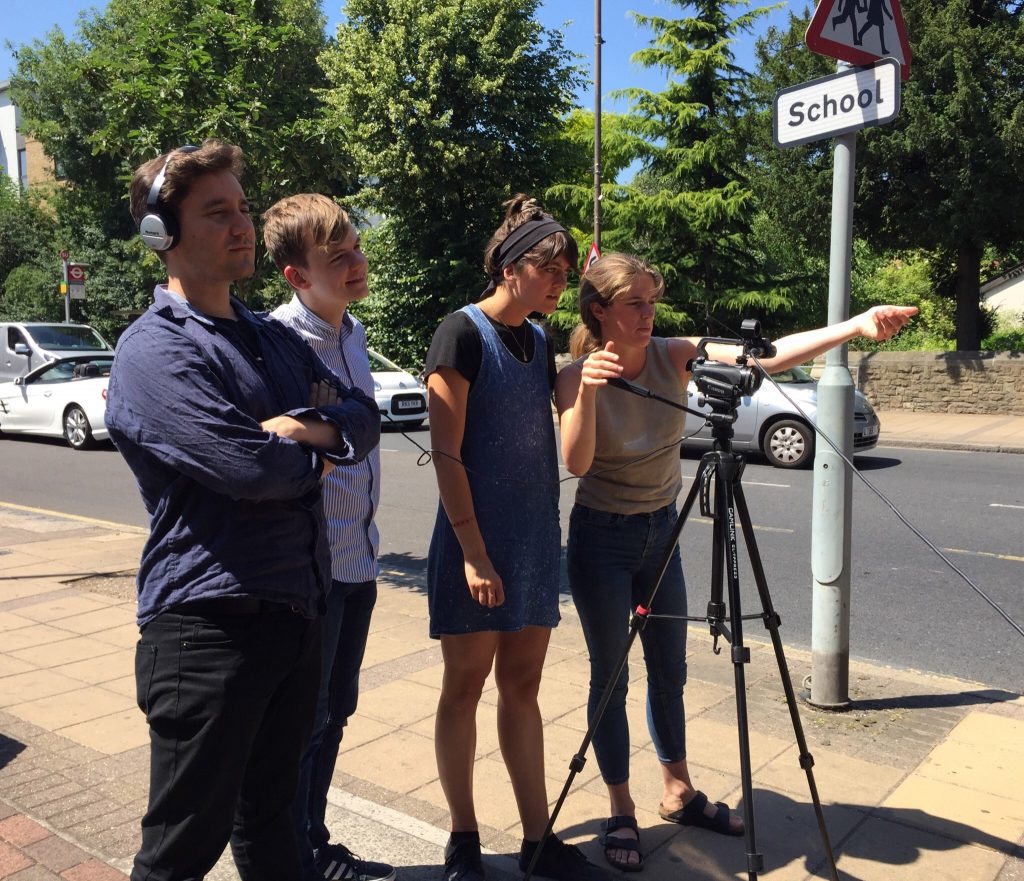 Trainee satisfaction. Journalism is a team sport and there is something rather special about being part of #TeamNA – we love staying in touch with graduates and hearing about their successes. One of the biggest reasons trainees join our programmes is because they've been recommended to us by journalists in the industry. Check out our most recent testimonials.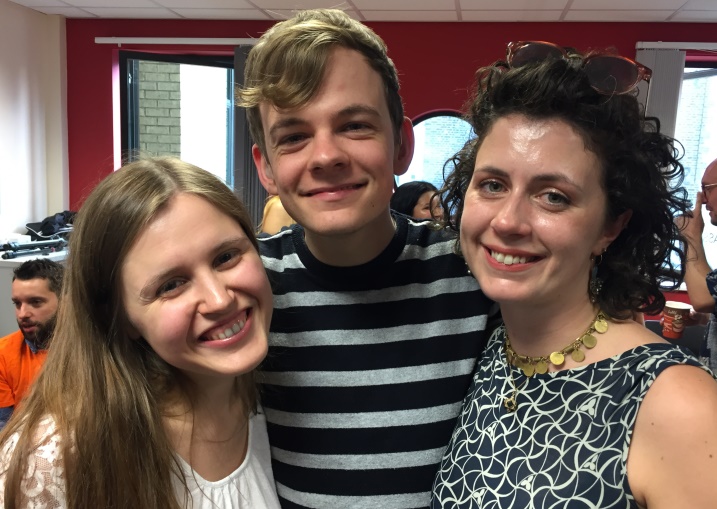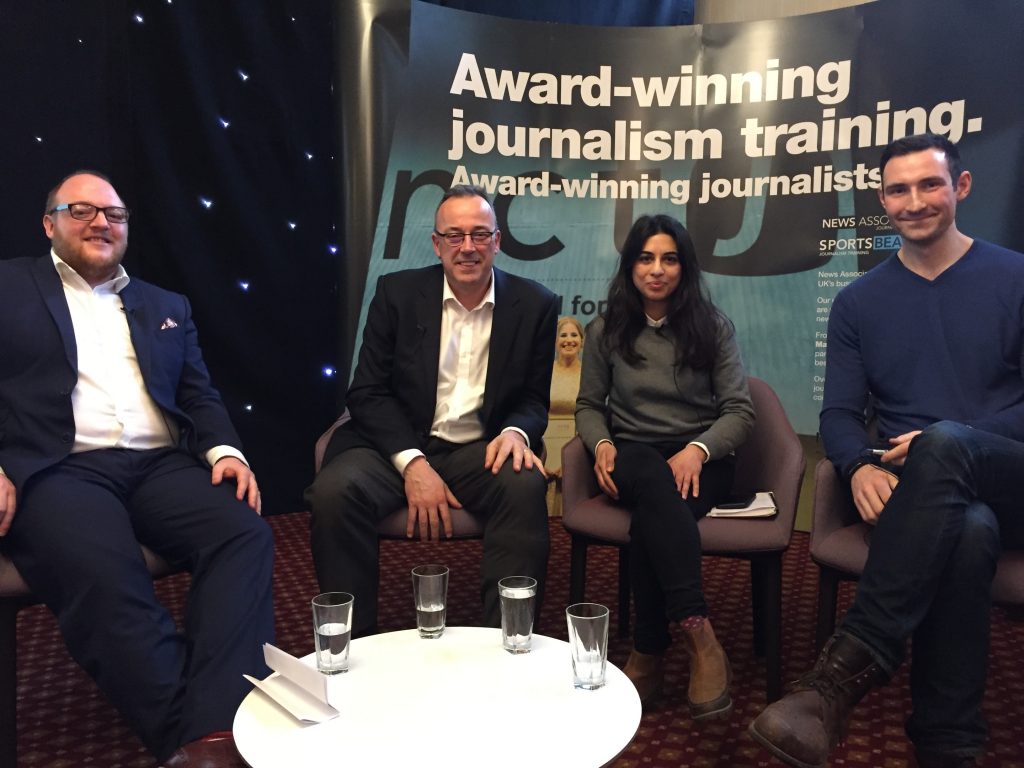 Of course we would say all that wouldn't we, and we teach our journalists to never always trust what they are told. We expect people that want to study with us to do their homework and ask us difficult questions – where you study is the most important first decision in your journalism careers.