News Associates presents JournoFest 2020: In conversation with Sky News presenter Dermot Murnaghan
The advent of social media and fake news means journalists are being cut out of the conversation, according to legendary Sky News presenter Dermot Murnaghan, writes News Associates part-time trainee Aman Pathiara.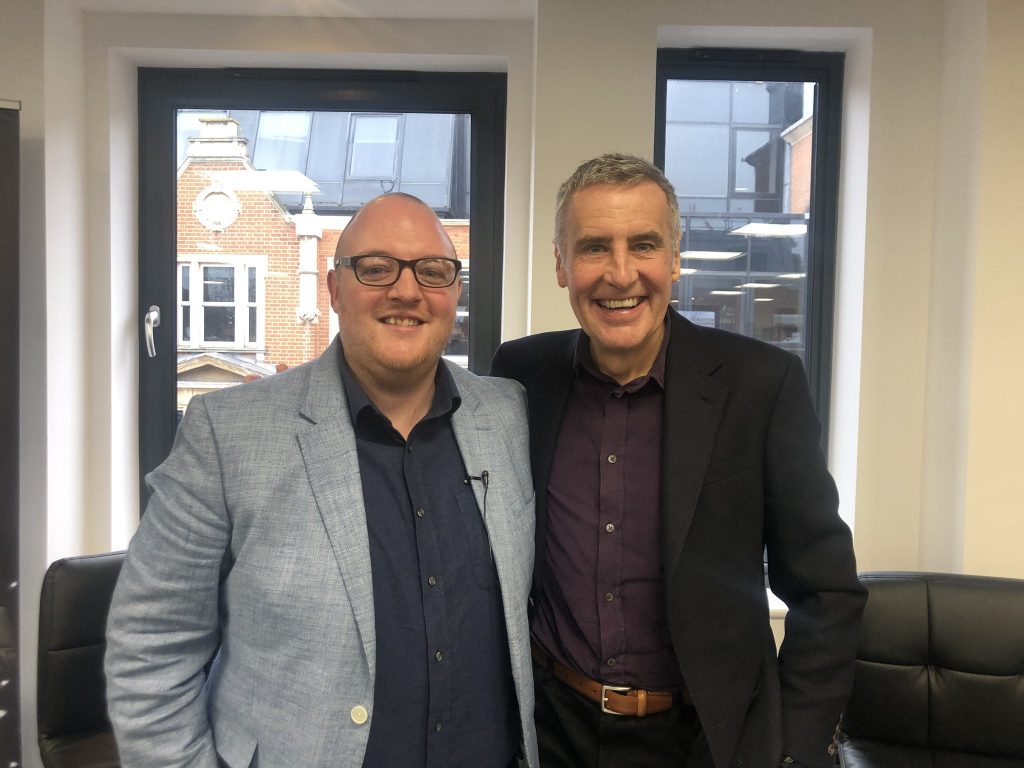 News Associates trainees were treated to an inspiring talk by the veteran journalist – where the big take-away was that the world of journalism they will enter is a lot different to the one Dermot (pictured above right, with News Associates head of journalism Manchester Andrew Greaves) cut his teeth in.
"Social media represents a paradigm shift, where journalists are cut out of the conversation," the Sky News presenter noted.
He refers to the increasingly prevalent preference of politicians to communicate with their target audiences directly, rather than through media briefings.
Great questions from an inquisitive and engaged audience. The future of journalism is in good hands! #JournoFest https://t.co/tj57B5Gh6q

— Dermot Murnaghan (@DermotMurnaghan) January 25, 2020
He said: "The real shift began four years ago, when a certain American president began to use Twitter to directly address the people. It took four years for UK's politicians to catch up. Boris [Johnson] does it now."
One of Dermot's career highlights was his 1999 interrogation of Labour heavyweight Peter Mandelson, which resulted in Mr Mandelson's resignation from cabinet.
Fast forward to 2020, when politicians can be much more guarded about media access, and therefore less accountable.
"You remember the Boris tea video?" Dermot said, referring to a video from August 2018 showing Mr Johnson offering tea to a group of journalists outside his home, and outright refusing to answer any questions.
"He just says, 'I don't want to talk to you' and that's it. Politicians can choose who they want to speak to, they are trying to control the narrative."
When asked if the day of the confrontational interview had gone, Dermot said: "Politicians don't feel they have to do these interviews now. Because they'll be feeling 'well, we can only lose'.
"This applies to leaders' debates too. Unlike in the USA, there is no legal requirement for leaders to attend.
"And, that, in turn, makes these leaders' debates less important, as there are too many leaders attending, but not the likes of Boris.
"Journalists start to feel, 'are we being bypassed?' Politicians can choose who they want to speak to, and can claim 'fake news' when it's journalists they don't like.
"Without journalists, however, they will have to explain certain crises to the public; financial, international – and they'll need more methods of communication in order to do that properly."
"Journalism is a privilege and a responsibility," @DermotMurnaghan tells our #JournoFest audience. pic.twitter.com/JrqlyeZeE8

— News Associates (@NewsAssociates) January 25, 2020
In Dermot's opinion, this dislike of journalists extends further than elected officials.
He said: "Alastair Campbell used to call me all sorts of names. It was like Peter Capaldi's character in The Thick Of It, but the wheels came off the bus for him."
The Sky News presenter offered some valuable pearls of wisdom to the room of young journalists.
"I get a reputation for believing or arguing certain things," he said.
"I'm accused of agendas that I do not have…I'm just good at making arguments.
"As a journalist, you have to prosecute arguments that you don't even believe, on a daily basis, for the sake of being impartial."
He advised: "During an interview, listen for the sound bite and for the bit that will progress the story.
"And remember, journalism is a privilege and a responsibility. The pleasure comes from doing your job. It comes from telling stories as efficiently and as cogently as possible."
Did you miss JournoFest 2020? Check out our round up video below! And learn more here.