News Associates presents JournoFest 2020: Breaking into broadcast journalism panel
The 'Breaking into broadcast journalism' panel told the JournoFest audience of fledgling journalists to take every opportunity and be prepared to fight for them, writes News Associates undergraduate trainee Emily Hemsley.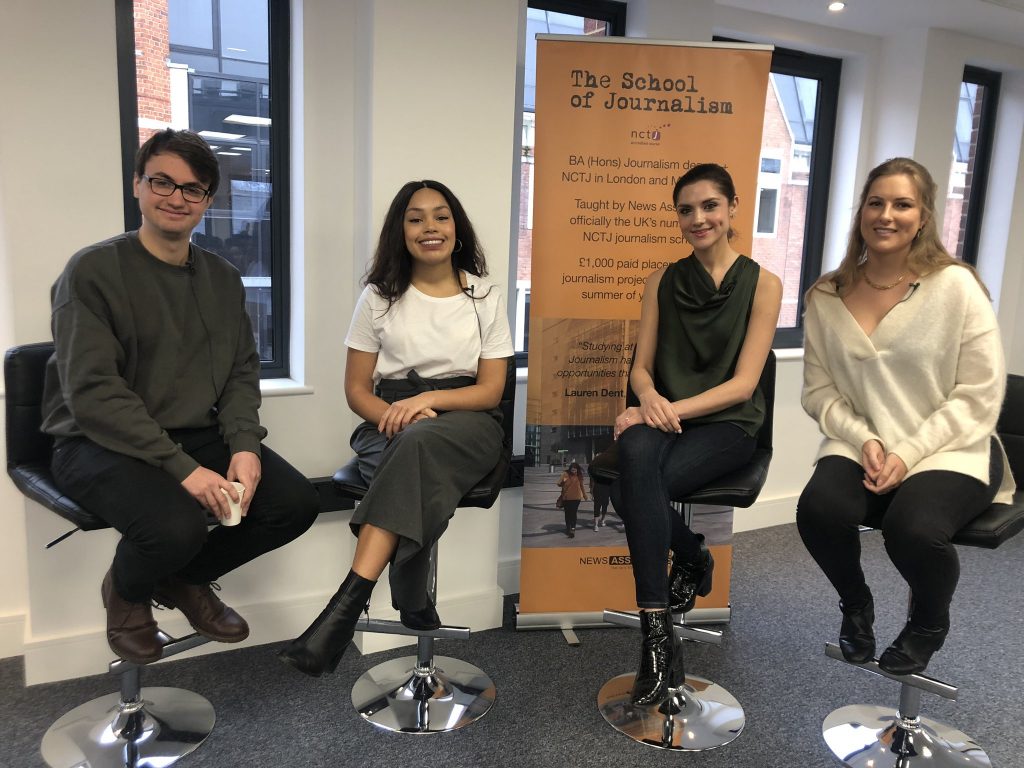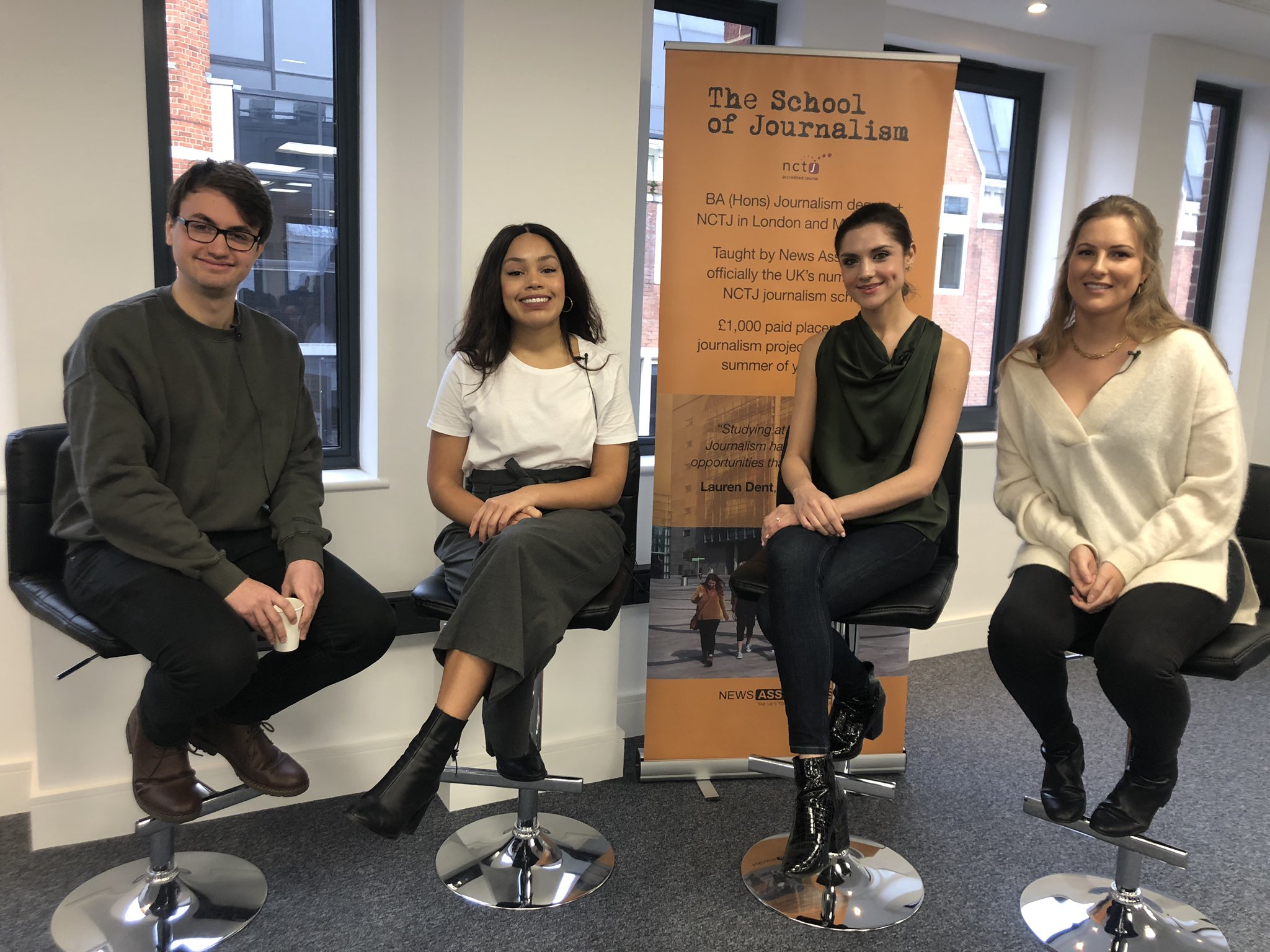 The panel featured a range of accomplished broadcast journalists including BBC Radio 4 journalist Alex Ritchie, BBC News reporter and producer Rianna Croxford, Sky Sports News presenter Alice Piper and CNN series researcher at Raw TV Rose Knight (pictured above left to right).
They discussed the beginnings of their careers, their motivations to move into broadcast journalism and the struggles they encountered as they progressed.
"Work experience is the key to everything," says @AlicePiper1.

"Be polite and persistent, just not too annoying!"#TeamNA #StartedHere #JournoFest pic.twitter.com/uDQvLxIah4

— News Associates (@NewsAssociates) January 25, 2020
The panellists stressed the importance of showing enthusiasm and initiative in the newsroom, saying yes to every opportunity thrown your way, and fighting for the ones you really want.
Demonstrating your independence by working on your own stories, even if you've unjustly been told not to, came up as a good way to get ahead early in your career.
They spoke about how useful they've found having an NCTJ qualification and showcasing those skills in the newsroom, especially shorthand.
"Always say yes to opportunities," says @AlexRitchieMM.

"You need to have your shorthand though!"#TeamNA #StartedHere #JournoFest pic.twitter.com/F1oNZWcb7P

— News Associates (@NewsAssociates) January 25, 2020
Alex, a 2017 News Associates NCTJ graduate, brought up the need for having empathy for interviewees to allow them to speak openly and understand that you care.
While Alice, who completed her NCTJ with News Associates in 2015, explained she felt intimidated in the newsroom initially, before she progressed to multi-platform sub-editor and presenter at Sky Sports News.
She touched on the difficulty of working in a largely male-dominated environment and how she strived to work her way up, while gaining confidence.
They agreed that gaining a range of work experience is the best way to learn and advance in this competitive industry.
Discussion moved onto the pressure placed on broadcast journalism by social media.
Chair @AndrewGreaves84 is asking our panel how social media affects their job. #JournoFest pic.twitter.com/Wz5qOXiq7a

— News Associates (@NewsAssociates) January 25, 2020
Rose, a News Associates 2017 graduate, spoke of the benefits of the growing range of media platforms and the significant impact Donald Trump's Twitter use has had on CNN's production and viewership.
Alex gave his thoughts on the growth of social media, saying that the power of broadcast will always be paramount.
Did you miss JournoFest 2020? Check out our round-up video below! And learn more here.