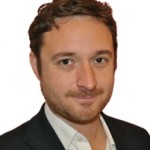 JAMES TONEY, MANAGING EDITOR
James Toney is the managing editor and board director of News Associates and press agency Sportsbeat.
James has been highly commended for his journalism by Press Gazette and Sport England and was recognised for his commitment to the coverage of the Olympics by being named a torchbearer at London 2012.
James started his career on press agencies and national newspapers, securing his first front page aged 19. His big break came when he negotiated to become the first western journalist allowed access to the Iranian Embassy in London since the SAS siege in 1980. He organised deals to syndicate pictures and words to over 25 newspapers around the world.
He is most proud of the exclusive access he negotiated to view secret Stasi files to unreveal the doping past of many East German athletes and coaches and an exclusive investigation into the funding of the Olympics, which revealed the shadowy roles of figures with links to organised crime and illegal arms smuggling.
He is a regular commentator on news and sports issues on Sky News, BBC Radio and TalkSport. His first book was published by Bloomsbury in January 2013.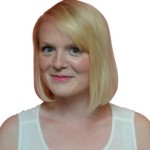 RACHEL BULL, COURSE DIRECTOR
Course director Rachel Bull is responsible for the smooth delivery of all News Associates training, admissions, course marketing and publicity.
She is an award-winning journalist with experience in local and national newspapers and her areas of specialist interest are data journalism and communications and digital marketing.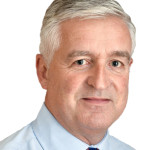 GRAHAM DUDMAN, DEPUTY MANAGING EDITOR
Graham Dudman is the deputy managing editor. He started his career in local newspapers in Manchester and left News UK after 20 years in 2015. He held a number of positions at The Sun, including head of news, head of features and managing editor and spent several years on the paper's editing rota.
More recently he was News UK's editorial development director, working across The Times, Sunday Times and The Sun. He sits on the Newspaper Licensing Agency and is a member of the accreditation board at the National Council for the Training of Journalists. A former board member of the Society of Editors, he is a long-standing judge for the national press awards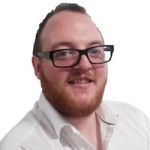 ANDREW GREAVES, HEAD OF JOURNALISM, MANCHESTER
Andrew Greaves is the head of journalism at News Associates, Manchester
Before joining News Associates, Andrew spent more than a decade on regional titles both in the UK and Spain.  
Working as a freelance, Andrew has contributed to, and acted as a consultant for, a number of national publications including the Guardian and the Economist.
Andrew is a member of the NCTJ's public affairs board, acts as consultant editor for news website Mancunian Matters and writes a weekly football analysis column in the Lancashire Telegraph, He is a regular news analyst on Sky News.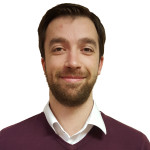 GRAHAM MOODY, HEAD OF JOURNALISM, LONDON 
Graham Moody is the head of journalism at News Associates, London. He has worked in local and national newspapers covering a variety of roles from news to sport to leisure. 
He was a senior reporter on the Olympic News Service at the London 2012 Olympics and Paralympics and Sochi 2014 Olympic Winter Games. He is responsible for the delivery of all examinations at News Associates.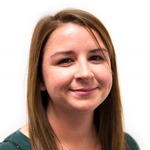 LUCY DYER, EDITORIAL DEVELOPMENT MANAGER
Lucy Dyer is the editorial development manager with responsibility for securing our trainees – across all postgraduate and undergraduate courses – their pathways into journalism. An NCTJ-trained journalist and former editor, with a passion for social media and emerging digital platforms. Lucy is a trained first aider and mental health first aider. 
TOM PILCHER, JOURNALISM & SPORTS JOURNALISM TUTOR
Tom Pilcher is a former correspondent at international news agency Reuters. His work appeared across a range of publications including The New York Times, The Times, The Chicago Tribune, The Times of India, The Washington Post, The Guardian, The LA Times, Yahoo, Eurosport, ESPN and EuroNews.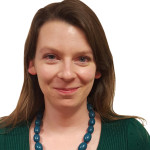 JULIE ARMSTRONG, JOURNALISM & PUBLIC AFFAIRS TUTOR
Julie Armstrong has spent a decade working in the UK press, starting with her hometown newspaper in Cumbria. Before joining News Associates she was a senior reporter for regional newspaper group Newsquest.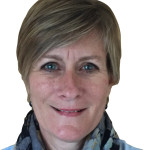 ANGELA CATTO, SHORTHAND TUTOR
Angela Catto is our lead shorthand tutor in London and member of the NCTJ's shorthand board. News Associates trainees constantly achieve the best results in the UK for this demanding module – underlined by impressive performances from their trainees in the 2016/2017 academic year.
GUY TOYN, MEDIA LAW TUTOR
Guiding our London trainees through the law and professional ethics is the responsibility of Guy Toyn, one of Britain's most accomplished crime reporters.
He has covered more high profile murder cases than any other journalist in Britain and as news editor for the country's top courts and crime agency, he has written extensively for almost every national paper.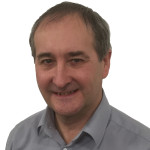 GERRY SAMMON, MEDIA LAW TUTOR 
Gerry Sammon leads on the delivery of media law in Manchester. He was formerly a senior executive at the Manchester Evening News as editor of the Rochdale Observer, the Middleton Guardian and the Heywood Advertiser. 

ANTHONY LONGDEN, COURSE ADVISOR ON JOURNALISM ETHICS
Anthony Longden has been a journalist for 30 years, 20 of them spent as an editor and senior editorial executive in various regional companies in the UK, including Newsquest, Trinity Mirror, Southnews, Argus and Westminster Press. 
He has been a member of the Society of Editors' Parliamentary and Legal Committee since 1999, lobbying on behalf of the media industry across a wide range of issues. Most recently he helped draft several of the Society's modules of evidence for the Leveson inquiry. He completed a three-year term as an editorial member of the Press Complaints Commission in September 2012, and sat on its reform sub-committee. Now a consultant and journalist, he advises the SoE, the PCC during its transition phase, and Alder Media, a London-based crisis PR firm. He is also a judge for the annual UK Regional Newspaper Awards.