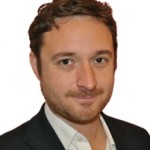 James Toney, managing editor
James Toney is the managing editor and board director of Beat Media Group – encompassing News Associates, alongside news and sports agencies Sportsbeat, Storybeat and Kennedy News and Media.
His work appears in news organisations around the world and his reporting – from news to investigations to sport – has taken him to more than 40 countries.
He been highly commended for his journalism by Press Gazette and was recognised for his commitment to the coverage of the Olympics by being named a torchbearer at London 2012.
James started his career on press agencies and national newspapers, securing his first front page aged 19.
He's a member of the Society of Editors, the British Olympic Association's media advisory panel and sits on the board of the Sports Journalists' Association.
He is a regular commentator on news and sports issues on Sky News, BBC Radio and TalkSport. His first book, Inside Track, was published by Bloomsbury. @jtoneysbeat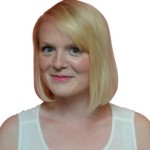 Rachel Bull, course director
Course director Rachel Bull is responsible for the smooth delivery of all undergraduate and postgraduate training at News Associates in London and Manchester.
She is an award-winning journalist with experience in local and national newspapers and her areas of specialist interest are shorthand, social media and communications and digital marketing. @rachelbullnews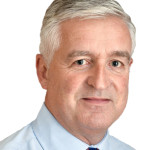 Graham Dudman, deputy managing editor
Graham Dudman is the deputy managing editor at News Associates, his role includes maintaining relationships with national news organisations alongside delivering the NCTJ essential journalism module and ensuring our trainees are newsroom ready.
He started his career in local newspapers in Manchester and left News UK after 20 years in 2015. He held a number of positions at The Sun, including head of news, head of features and managing editor and spent several years on the paper's editing rota.
More recently he was News UK's editorial development director, working across The Times, Sunday Times and The Sun. He sits on the Newspaper Licensing Agency and is a member of the accreditation board at the National Council for the Training of Journalists. A former board member of the Society of Editors, he is a long-standing judge for the national press awards. @1dudders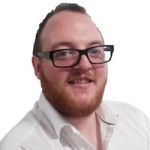 Andrew Greaves, head of journalism Manchester
Andrew Greaves is the head of journalism at News Associates Manchester where he is responsible for the delivery of our undergraduate and postgraduate NCTJ courses. He led our first-ever undergraduate cohort to achieving 100% gold-standard passes. He is a member of the NCTJ's public affairs board runs our Mancunian Matters news site. 
Before joining News Associates, Andrew spent more than a decade on regional titles both in the UK and Spain. Working as a freelance, Andrew has contributed to, and acted as a consultant for, a number of national publications including, the Guardian and the Economist. He writes a weekly football analysis column in the Lancashire Telegraph and is a regular analyst on Sky News. @andrewgreaves84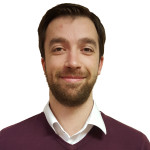 Graham Moody, head of journalism London
Graham Moody is the head of journalism at News Associates London where he is responsible for the delivery of our undergraduate and postgraduate NCTJ courses.
He has worked in local and national newspapers in a variety of roles from news to sport to leisure. He was a senior reporter on the Olympic News Service at the London 2012 Olympics and Paralympics and Sochi 2014 Olympic Winter Games. 
He is also the editor of news and features site South West Londoner. @GrahamMoody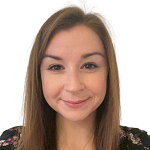 Lucy Dyer, editorial development manager
Lucy Dyer is our editorial development manager with responsibility for securing our trainees – across all postgraduate and undergraduate courses – their pathways into journalism. She heads up our marketing and admissions teams and works alongside Graham Dudman building partnerships in the industry.
She is a former editor with a passion for social media and emerging digital platforms.
Lucy is a trained first aider and mental health first aider. @lucyedyer

Alice Walker Gregory, journalism tutor
Alice is a very experienced NCTJ journalism tutor. She leads on the essential journalism syllabus in our Manchester centre but can teach across the whole diploma.
Before moving into journalism training Alice had an illustrious career working at national newspapers.
Angela Catto, shorthand tutor
With decades of experience, Angela Catto is our lead shorthand tutor for all full-time NCTJ courses in London.
She is also a member of the NCTJ's shorthand board.
Emily Coady-Stemp, journalism tutor
Emily is a multitalented journalism tutor at News Associates. She leads on our public affairs tuition in London but teaches across lots of modules and courses. Emily embraced teaching broadcast journalism remotely in lockdown and as South West Londoner deputy editor she regularly leads on our editorial projects.
Gerry Sammon, law tutor
Gerry Sammon leads on the delivery of media law in Manchester.
He was formerly a senior executive at Manchester Evening News Media as editor of the Rochdale Observer, the Middleton Guardian and the Heywood Advertiser. He has also written several books.
Kieran Wellington, journalism tutor
Kieran is the lead shorthand tutor on our part-time courses in London. He is also an assistant producer at LBC and so regularly runs broadcast journalism sessions with our trainees.
He has a passion for sport and previously worked on the Love Sport Radio breakfast show.
Tom Holmes, reporter
Tom is an NCTJ-trained journalist with a passion for sport. He writes and edits across our network of sites, including South West Londoner and Mancunian Matters.
Tom McCooey, journalism tutor
Tom is a very versatile tutor at News Associates, teaching across law, shorthand, journalism for a digital audience and more.
As well as being NCTJ and NCE (senior journalism exams, now the NQJ) trained, Tom also has an MA in broadcast journalism.
Before moving into journalism training Tom worked as a journalist for many years, with roles in news, sport and trade magazines. 
Zoe Crowther, editorial development assistant
Zoe is part of our editorial development team – she runs our social media channels and websites, works on marketing strategies and assists with admissions.
She builds and maintains relationships with schools, universities and student media teams.
She is mental health first aid trained and has a passion for political and social history and education.