News Associates is proud to be the UK's number one NCTJ journalism school, with a reputation for excellence that is underlined by award-winning stories, an unrivalled record in finding journalism jobs and the best exam results in the country. We want our tutors to deliver and inspire the journalism stars of tomorrow.
This page is to list journalism jobs we are hiring for at News Associates. To apply for an NCTJ-accredited journalism course, click here.
We're always on the lookout for passionate journalism tutors to join our London and Manchester centres as we grow our award-winning training teams.
We're seeking dynamic individuals to embrace our innovative way of teaching journalism at the UK's number one NCTJ journalism school.
We are looking for a genuine passion for multimedia journalism and emerging digital platforms to help our trainees stay ahead of the game in a constantly evolving media landscape.
Successful applicants will be bursting with ideas, boast an understanding of the importance of NCTJ-accredited journalism training and be passionate enough to inspire the next generation of newsroom leaders.
Whether you're interested in working with us full-time, part-time or freelance, if you're enthusiastic about anything from sports journalism to media law, news reporting to digital journalism and social media, you should get in touch!
About us
Based in the offices of our award-winning news agencies, News Associates, part of Beat Media Group, was named the number one journalism course in the UK by the NCTJ in 2015, 2016, 2017, 2018, 2019 and 2020.
We were also extremely proud to win Innovation of the Year at the NCTJ Awards for Excellence 2020 for our response to training during the pandemic.
We offer a range of options aimed at postgraduate trainees, from full-time to part-time learning and sports journalism.
We're also home to the NCTJ's top-performing undergraduate journalism degree, The School of Journalism, where 100% of our first-ever class achieved a gold-standard NCTJ Diploma in Multimedia Journalism – a record-breaking achievement, and an incredible 71% also achieved a first in their journalism degree, with 29% achieving a 2.1.
We also deliver training to a wealth of industry leaders including The Times, The Sunday Times, the Financial Times, The Sun, Reach and Yahoo.
We are an equal opportunity employer and value diversity at our company. We do not discriminate on the basis of race, religion, colour, national origin, gender, sexual orientation, age, marital status, veteran status, or disability status.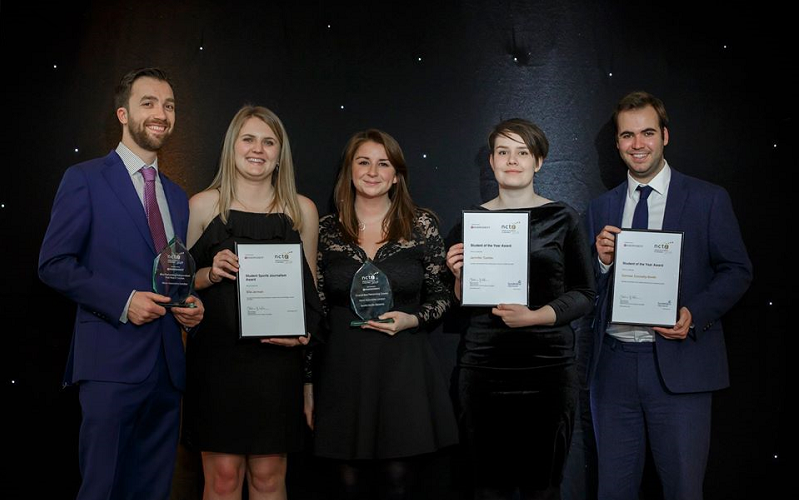 For enquiries about other journalism jobs at News Associates please email training@newsassociates.co.uk