Two more aspiring sports journalists to train at News Associates thanks to Chelsea Foundation and BCOMS
Following the success of the inaugural cohort, two more ambitious young sports journalists will train for their NCTJ at News Associates, with a bursary from the Chelsea Foundation and support from BCOMS.
Sirayah-Shiraz Koraltan and Joseph Sam will join our fast-track NCTJ course in London in February 2023 and will spend their weekly placement with our sister company Sportsbeat, part of Beat Media Group.
Chelsea Foundation's bursary programme is part of their work to help diversify the game – a central tenet of the 'No To Hate' campaign. Formed in partnership with the Black Collective of Media in Sport – an organisation on a mission to diversify the sports media in the UK – the bursary programme funds trainees from under-represented backgrounds to complete the course and offers a contribution to their living expenses too.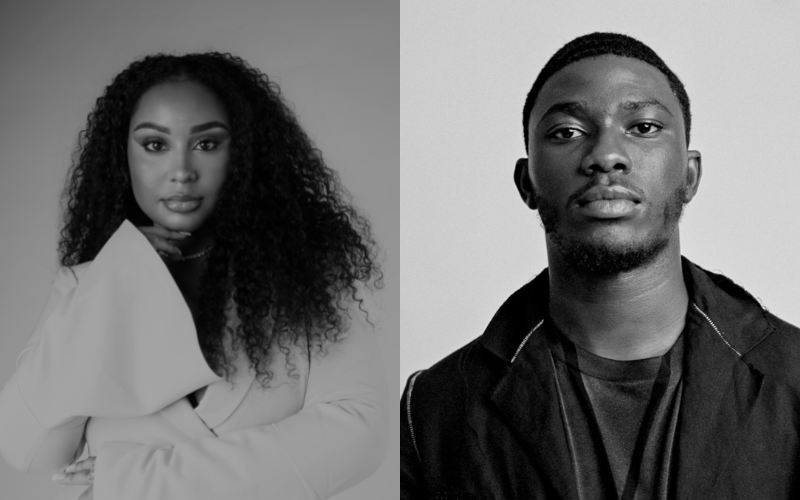 Sports journalists Um-E-Aymen Babar and Brian Matovu successfully completed their NCTJ Diplomas at News Associates in 2022 after receiving support from the Chelsea Foundation and BCOMS.
Aymen is now a journalist at BBC Sport while Brian works as a club link officer and academy match reporter at Arsenal Football Club.
Sirayah said: "I am grateful to be named one of the recipients of the 2023 Chelsea x BCOMS bursary. I'm looking forward to blossoming into an esteemed and innovative sports journalist.
"This bursary means a great deal, as it directly facilitates my hope to connect and diversify England's sports media with the talent and perspectives of Africa and the Arab world. I feel blessed that my club and BCOMS are supporting me through this exciting chapter in my career, and I look forward to sharing my journey with you all."
Joseph said: "I feel blessed to be selected as one of the candidates for this year's bursary programme and I am so grateful for this opportunity given by Chelsea and BCOMS.
"I have been aspiring to a career in sports media for a while, and the bursary programme offers me a golden opportunity to continue pursuing this. My hope is that in completing this programme, I can make a contribution to diversifying sports media, and set an example for anyone looking to follow suit."
Leon Mann MBE, founder of BCOMS, said: "BCOMS is really proud that our partnership with the Chelsea Foundation is making such an impact. The recipients of the bursary are incredibly impressive and we can see them going on to make waves in the sports media.
"This collaboration is a powerful example of what can be achieved when the industry works together for positive change. A big thank you to Chelsea for their continued support and commitment."
BCOMS chair Drew Christie said: "It was a really difficult task to pick just two bursary recipients from a brilliant shortlist packed with talent. Sirayah and Joseph came through a really tough selection process and the skills and knowledge they'll gain from studying with News Associates will supercharge their growth in the industry. Thanks again to Chelsea FC for their continuing commitment to work with BCOMS to help bring greater diversity to the UK sports media."
Chelsea FC communications manager Joe Bacon said: "Chelsea Football Club is delighted to continue our partnership with BCOMS and offer Sirayah and Joseph the opportunity to hone their burgeoning journalistic skills at News Associates. It was an extremely difficult selection process, with all candidates demonstrating the future of the industry is exciting, progressive and diverse."
News Associates editorial development manager Lucy Dyer said: "We're thrilled to be working with BCOMS and Chelsea FC again on this scheme. The sheer talent of the shortlist highlights the importance of bursaries like this. I thoroughly enjoyed interviewing all the candidates and hope to work with them all in the future. We're really looking forward to welcoming Joseph and Sirayah on to the course in February 2023."
See more about the other projects we have worked on to improve diversity in journalism here.