News Associates make up 15% of NCTJ Awards for Excellence 2022 shortlist
Eight fantastic News Associates trainees and graduates are nominated in the NCTJ Awards for Excellence 2022 – with our shortlisting for Innovation of the Year taking the count to nine.
News Associates make up 15% of the shortlist for the awards that will be held around the corner from our London newsroom in Twickenham Stadium in 2023.
There were 444 entries across 17 categories for the annual NCTJ awards which 'highlight the achievements of individuals with promising journalism careers ahead of them, and those doing outstanding work in the media and training sector'.
Our amazing trainees and graduates from our London and Manchester campuses feature across the student and trainee sports journalism, top scoop, features and podcast categories.
Um-E-Aymen Babar, who studied on our fast-track course in London as part of a scheme with the Black Collective of Media in Sport and the Chelsea FC Foundation, is nominated for student sports journalist of the year.
The BBC Sports journalist said: "I'm thrilled to be shortlisted for the NCTJ Awards of Excellence in sports journalism. A huge thank you to my mentors, peers and the tutors at News Associates who all supported me along the way."
Up against Aymen is Kit Shepard, who studied on our sports journalism course in London.
Kit, now a journalist at Times Sport, said: "I am very pleased to have been shortlisted in the student sports journalism category. It would not have happened without News Associates, whose expert guidance and personable staff gave me the perfect grounding for a career in the industry.
"I was also fortunate to be part of a welcoming, light-hearted cohort and look back on my time in Twickenham with only happy memories."
News Associates could be up for a second clean sweep in the sports journalism category with Matthew Kayanja nominated in the trainee division. 2021 saw Tomas Hill Lopez-Menchero and Rachel Steinberg take home the gongs.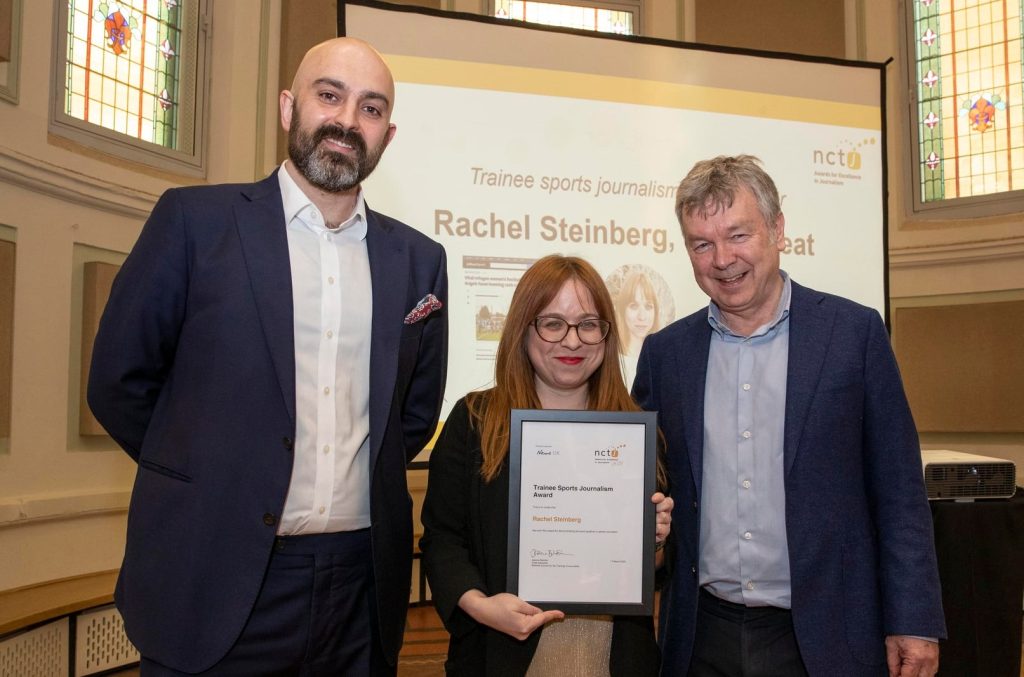 Matthew, who trained with us on a scheme with The Times and Sunday Times, where he now works, said: "It's a really nice end to the year to be nominated for the NCTJ Awards for Excellence, and it helps me feel I'm on the right track. Thanks to everyone at News Associates for helping me get there!"
News Associates Manchester graduate Annie Owen is nominated for trainee top scoop for her work in North Wales Live – Health board apologises after woman, 89, 'left in direct sunlight' during heatwave
Annie said: "I'm delighted to be shortlisted for this award alongside so many other talented journalists. As journalists, our role is to tell stories and represent the communities we serve, so it's great to receive this nomination for 'Top Scoop' so early on in my career. I loved training at News Associates Manchester and it's great to see fellow NA alumni on the shortlist. I can't wait to attend the awards ceremony in March."
London part-time graduate Sophia Alexandra Hall, Classic FM, was the winner in the student top scoop category in 2021, for her article, Care Leavers Facing 'Vile' Assessments in Postcode Lottery when Becoming Mothers.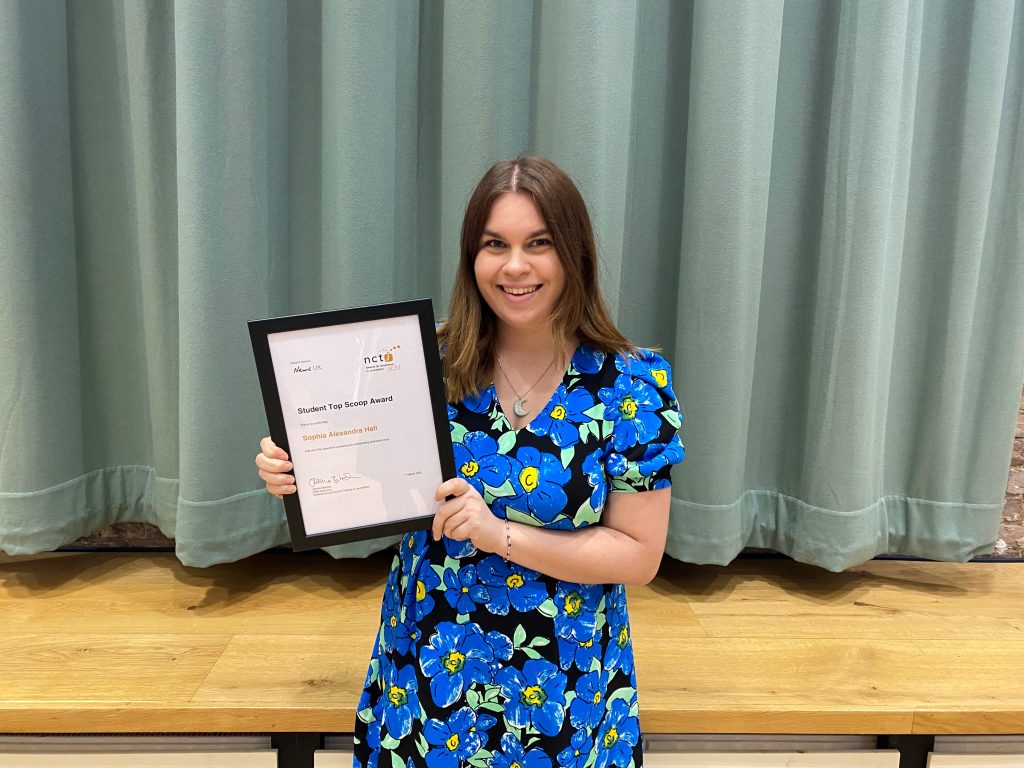 Fellow Manchester graduate Jack Walton, The Post, is nominated for student feature writer of the year.
Jack said: "It is really lovely to be nominated for this award and I'd fully urge anyone to sign up to News Associates, in particular if Phil Wilkinson is your tutor.
"Training at News Associates was great, but the media law module especially has been handy as I narrowly avoid getting sued most weeks now and without the NA team I might no longer have shoes."
While Yasmin Choudhury, who trained on the same scheme Times and Sunday Times scheme with Matthew, is up in the trainee features category.
Yasmin said: "I'm thrilled to be shortlisted in the features of the year category in the NCTJ Awards for Excellence. I can't quite believe it but it's such a great feeling to know that your work is being recognised in some way.
"I'm so thankful to News Associates for giving me a great journalistic foundation and to my tutors for supporting me all the way."
Elsewhere, News Associates School of Journalism undergraduate trainee Olly Murphy is shortlisted for student podcast of the year, for his podcast on the story of Daryl Davis, an American blues musician who converted hundreds of white supremacists.
Final year trainee Olly said: "I'm beyond delighted to have been shortlisted for the podcast of the year award this early on in my career, let alone while still studying towards my degree in multimedia journalism.
"Having my work recognised by the NCTJ is a huge confidence boost and a testament to the amazing team at News Associates, whose overwhelming support has opened so many doors for me in a highly competitive industry."
Part-time graduate Micaela Arneson, of Mission Based Media and Times Radio, is up for podcast of the year in the trainee category.
Micaela said: "I'm thrilled to be shortlisted for the NCTJ podcast of the year award. A huge thank you to News Associates London who provided me with first-class training and professional support!"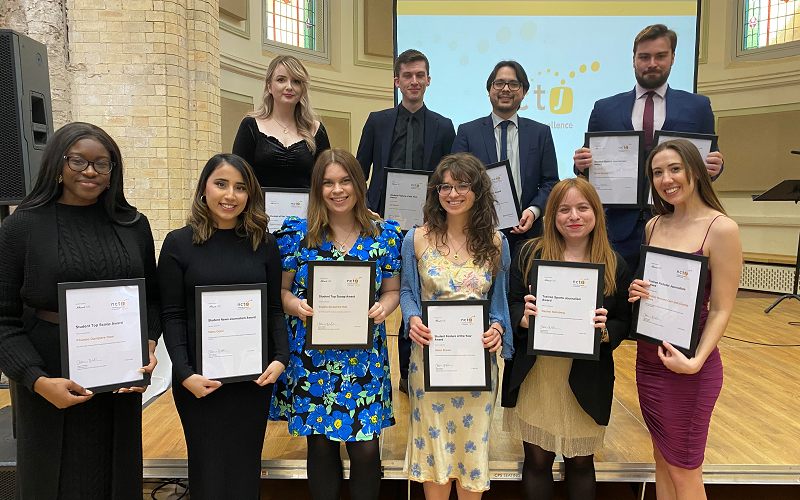 London fast-track graduates Carolina Herranz-Carr, ITV, and Charlie Jones, BBC, won the top prize in the trainee podcast journalism category in 2021 for their Trial by Media series.
News Associates itself is also up for the Innovation of the Year award, this year for our trainees' multimedia coverage of the death and funeral of Queen Elizabeth II.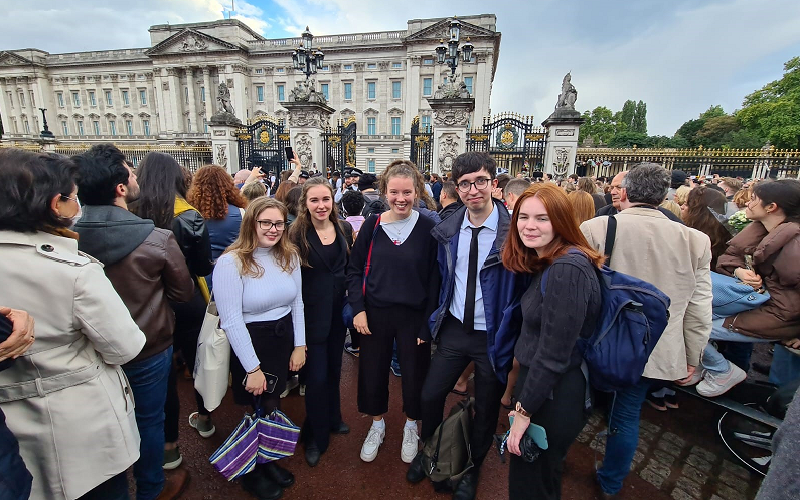 We previously won the accolade in 2020 for adapting teaching styles and exercises for remote learning, keeping up morale for trainees and running a series of free online workshops open to everyone during the covid-19 pandemic lockdowns.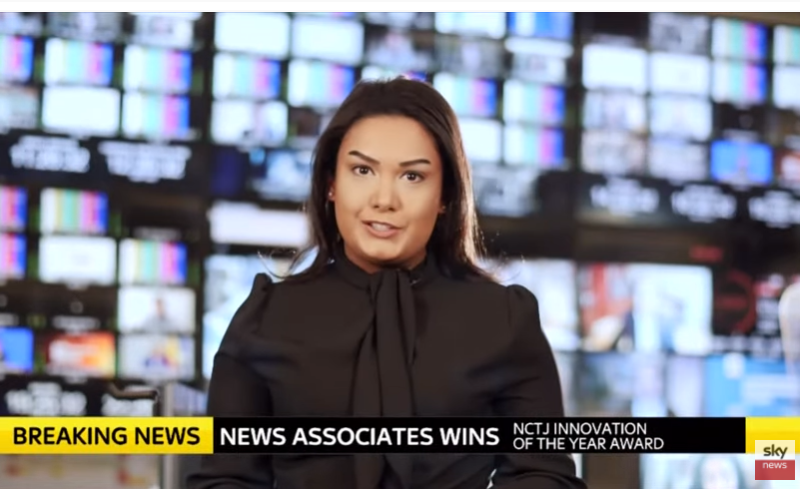 News Associates editorial development manager Lucy Dyer said: "The thrill of seeing our trainees' and graduates' work recognised for awards never wears off. It's a huge testament to how hard they work and the support our tutors provide outside of the classroom."
The winners will be announced March 2, 2023.