News Associates trainees cover Queen Elizabeth death in first week of journalism course
News Associates trainees put their journalism training into practice sooner than expected when they covered the death of Queen Elizabeth II in the first week of their NCTJ course.
Monday September 5 really set the tone for what was about to be a very busy news week for our incoming fast-track trainees in London and Manchester.
Little did they know a new prime minister on their first day wouldn't be the biggest story they'd cover on their 22-week course. It wouldn't even be the biggest story they'd cover that week.
In induction we always say the most important words on the weekly timetable are 'subject to change' and that came into force when we altered the timetables to enable our journalism trainees to cover the story of a lifetime – the death of Queen Elizabeth II on Thursday September 8, 2022.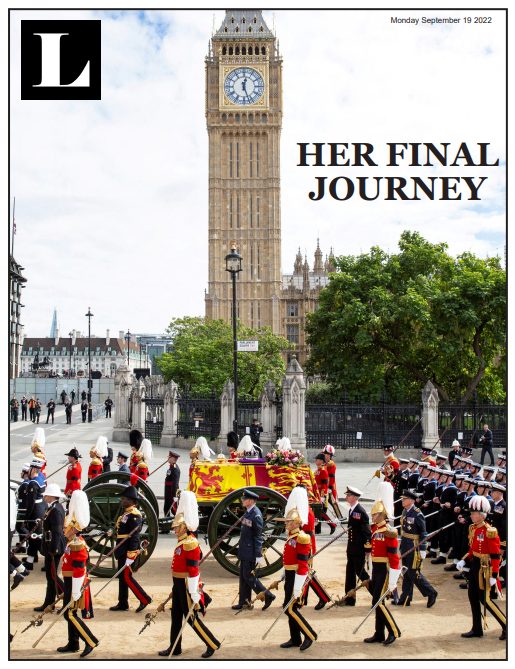 In the last two weeks, News Associates trainees have camped on the streets in Parliament Square, interviewed Mayor of Greater Manchester Andy Burnham, produced a 16-page e-edition and much more.
They've spoken to members of the public outside Buckingham Palace, St Paul's Cathedral, Westminster Abbey, Windsor Castle, The Queue, and lined the streets gathering content from central London to Manchester.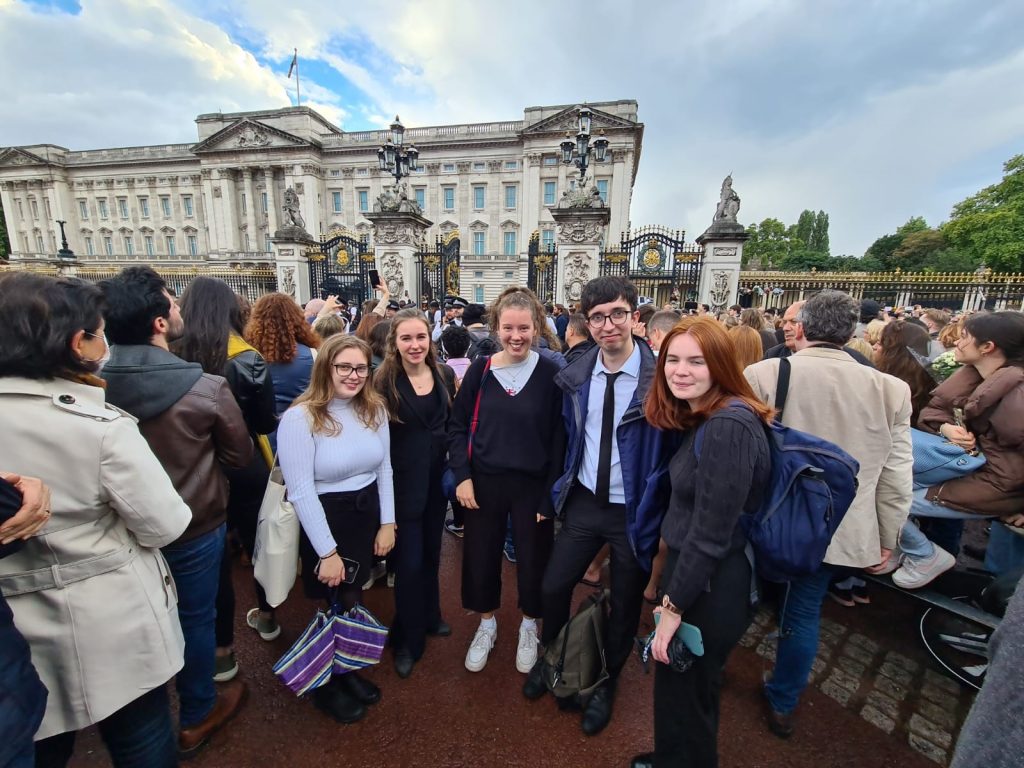 They've presented videos for TikTok, filmed and edited vox pops for Instagram, Twitter and Facebook, ran live blogs, reported and interviewed people across the UK, and uploaded and published stories using WordPress and InDesign.
Prince Edward and Sophie, Earl and Countess of Wessex, arrive at Manchester Central Library and greet the crowd pic.twitter.com/ygYmBM99Gy

— Mancunian Matters (@MM_newsonline) September 15, 2022
Our full-time and part-time trainees worked with The Times graduate trainees attending a bespoke course at News Associates – you couldn't make up the timing.
Among The Times trainees was News Associates graduate Charlotte Alt, who said: "Working on the coverage of the Queen's death and funeral during my time on The Times and News Associates course was an honour and an incredibly valuable experience.
"I was able to explore and play around with new writing styles. I also made good use of skills attained during the fast-track course at News Associates.
"I learned a lot about reporting and newspaper production over those ten days and am really proud of the final product."
And incoming part-time trainee Max Kendix said: "It was hardly the start I expected, but we all learned a lot. News Associates made a big effort to get us on the ground reporting to tight deadlines to reflect the newsroom environment we will work in.
"It gave us a real sense of the mechanics of a newsroom when a huge story breaks, and the pressures of putting a print paper together."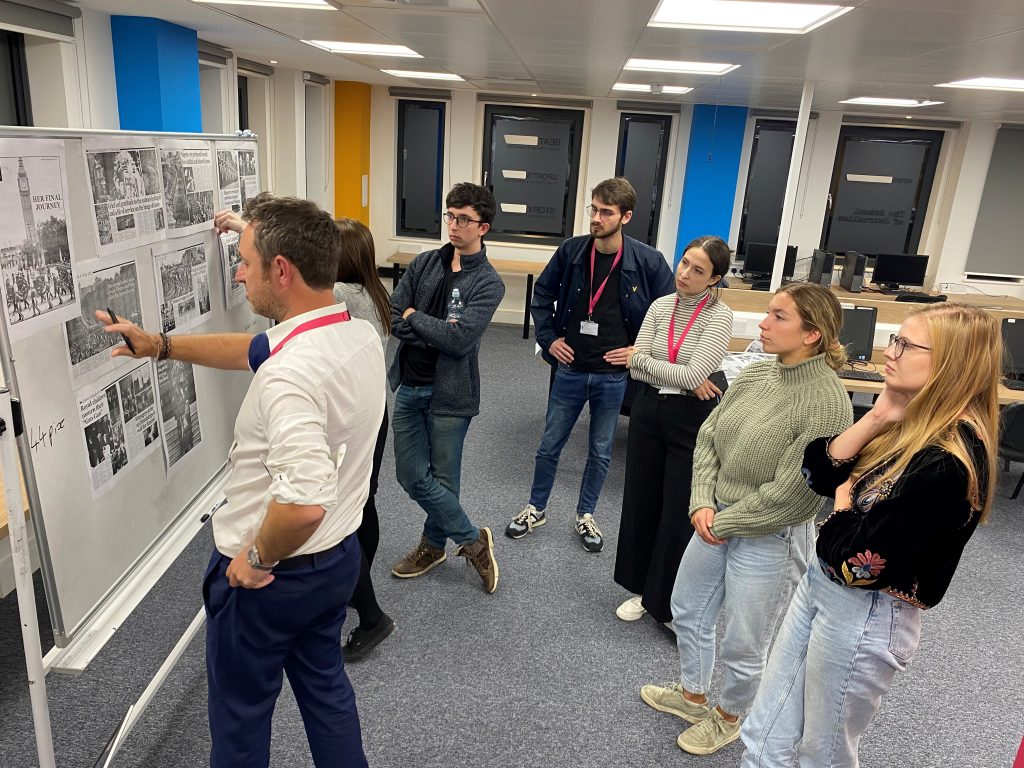 Thankfully it didn't come as a huge shock, and we had more than 35 stories – including an obituary – ready to publish on our Londoner and Mancunian Matters sites written by trainees on previous courses in preparation.
Trainee Olivia Bothamley-Dakin said: "Camping side by side with fellow mourners of the Queen was a privilege. I actually did feel on the periphery of history.
"I can't believe I get these experiences two weeks into a journalism course, I've developed more confidence, newfound TikTok skills, and the knowledge that great stories can be found just from starting a conversation."
Trainee Lara Iyer said: "My first week at News Associates threw me into the deep end. It was an exhilarating experience. Not only did Liz Truss become the new prime minister, but the unthinkable happened – the Queen died.
"The thrill and the adrenaline in the newsroom was captivating. I was able to put things I'd learnt in my essential journalism lessons to practical use and this combination of theoretical and practical learning was exceptional.
"My first week at News Associates has left me feeling very excited to see what else this course and my career as a journalist will hold."
Huge well done to everyone at @SW_Londoner today – thanks to a lot of hard work from the whole team, it has published its farewell edition for the Queen following the funeral today, and I'm so grateful to have been a part of it. https://t.co/0lb3tk2dhE

— Jasmine Laws (@Jasmine_Laws01) September 19, 2022
Beat Media Group managing editor James Toney said: "Journalism is all about timing and what an experience for these trainees – a new PM and a new monarch within 48 hours. We'd long been preparing our trainees for this story of a lifetime, with mock news days and huge volumes of pre-planned content.
"I'm incredibly proud of the way the staff and trainees threw themselves into the challenge – 11 days straight, from early to late. It's absolutely what we want from our training – learning by doing in a real-life news environment."
Was an honour to be able to play even just a small part in producing this special e-edition of @SW_Londoner today – be sure to give it a read! https://t.co/GsYcvo16aQ

— Eve Bennett (@_evebennett) September 19, 2022
Beat Media Group deputy managing editor Graham Dudman said: "The quality of writing, reporting and editing from trainees was outstanding. To see a series of ideas on a list turn into a brilliant e-edition in a few hours was a fantastic team effort. It was another example of News Associates' mission to teach journalism by doing journalism."
Today I helped run the @SW_Londoner and @SE_Londoner_ twitter pages, which provided live commentary throughout the day on the Queen's funeral – plenty of teamwork needed. Kudos to all the @NewsAssociates team for a productive day of important coverage from London and Windsor.

— Noah Keate (@NoahKeate) September 19, 2022
News Associates editorial development manager Lucy Dyer said: "Our trainees have learnt more about being a journalist in the last two weeks than any of us could have imagined. I'm so impressed by how they took the momentous task of covering the death of Queen Elizabeth II in their stride.
"Most trainees start courses scared to make a phone call and these cohorts have been interviewing the public and presenting bulletins day and night.
"I have no doubt our team will come together to produce something excellent at times like these, but it's always amazing to see."
Honoured to have covered today's State Funeral for the @SW_Londoner. Brilliant teamwork saw our Live Blog keep viewers updated on all aspects, from centuries old traditions to personal touches. Huge thanks to @tom_journo for keeping us on the right track. https://t.co/5AcNdIj93N

— Rachel Duffy (@RachelDuffy__) September 19, 2022
Trainee Evie Lake said: "I gained a lot of hands-on experience through interviewing the public and reporting on the Earl of Wessex's visit to Manchester.
"It accelerated our progress. The first person I vox popped was Andy Burnham which was intimidating, but it highlighted how important being on the ground is and what stories can come from it."
Two weeks of amazing work from everyone @SW_Londoner culminate in this gorgeous piece! Please do give it a read! I will certainly remember this time for the rest of my life! https://t.co/CL5E1zurlP

— Ivaylo🦁👑 (@ivaylosname) September 19, 2022
Trainee Dan Harrison said: "When the Queen died, I didn't know what to expect. But it was great that we dropped the timetable to get some really good experience.
"In ten days, we did our first interviews, covered a royal visit to Manchester and wrote multiple articles for the Mancunian Matters website. It was a hectic ten days, but I think we all got a great deal of value from the work we did."
Trainee Jessica Adams said: "Covering the death of the Queen and the proclamation of the King was a unique experience. I enjoyed speaking to members of the public about their feelings towards the new era. Many were sad about the Queen's death and shared unique personal anecdotes with us.
"It was great to be a part of history and cover the proclamation of King Charles III live. It's a moment I'll never forget when the crown shouted 'God save the King'."
We put together an e-edition at @SW_Londoner today to mark the Queen's funeral and I can't take credit for much of it but I think it's safe to say we all smashed it https://t.co/fnwoTuYl9P

— Martha McHardy (@m_mchardy) September 19, 2022
Trainee Mathilde Grandjean said: "The Queen's death was an important event for many people across the country, so it was an exciting way to kick-start our training.
"We got to go on trips across the city centre and be on the ground as the city marked the Queen's death through a series of significant events, including the visit of Prince Edward and the Countess of Wessex.
"We got to talk to members of the public and regional leaders, which was intimidating at points, but I loved that we got the opportunity to get out of our comfort zones right at the start of the course. It's ripped the band-aid off – in a good way!"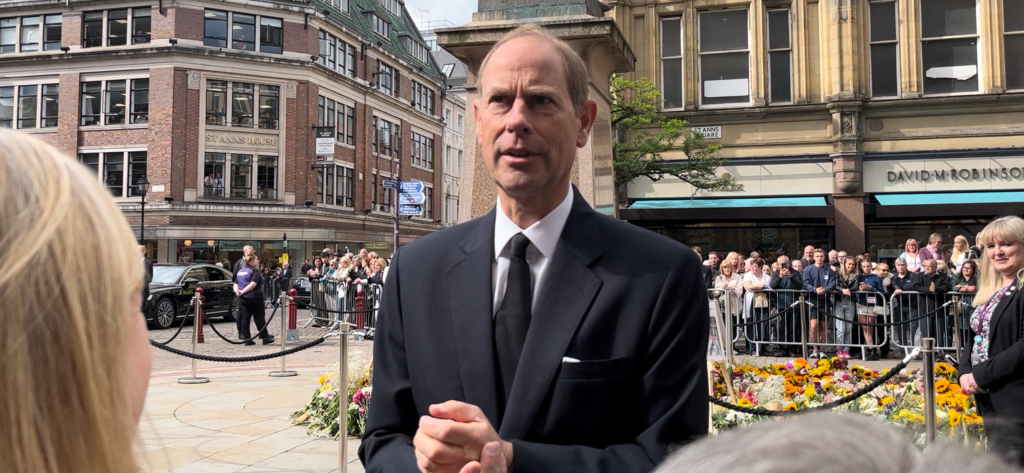 Trainee Georgina Findlay said: "The opportunity to report on the death of Queen Elizabeth II from the capital was one I never envisaged, never mind on the fifth day of our course. It was thrilling to be thrown into the middle of the action and given such immense responsibility from our editors right away."
Fascinating speaking to those who made the decision to "camp out" last night in Westminster before the #queensfuneral for @SW_Londoner w/ @dakin_olivia @LucyEPaine. The most full-on first 2 weeks any journalist could have… read our 16-page magazine here: https://t.co/gQLGQ2div4 pic.twitter.com/NwlACOBfke

— Georgina Findlay (@georginafin_) September 19, 2022
Trainee Florence Freeman said: "The opportunity to cover one of the biggest events in possibly the entire world was on one hand sad, as we lost a well-loved head of state Queen Elizabeth II, but also exciting as we had the chance to experience the real-life rush of a newsroom."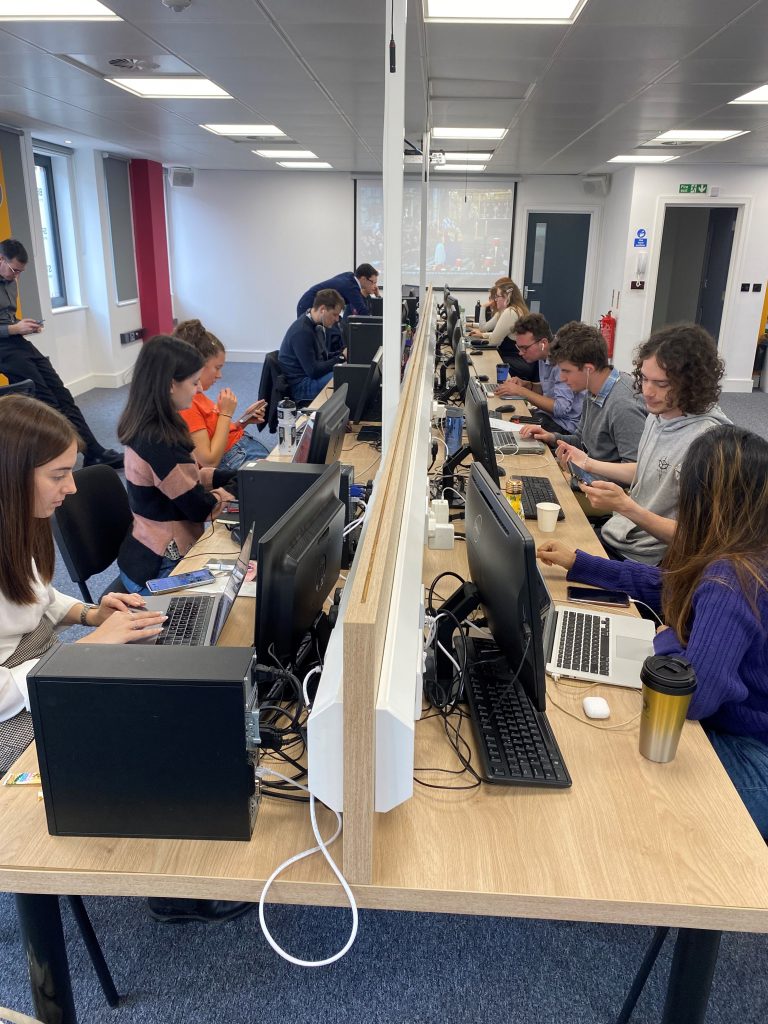 Trainee Jenny Medlicott: "Covering the Queen's funeral was a great opportunity to get some hands-on experience in journalism. From interviewing members of the public to practising our photo skills, we had the chance to feel like real journalists for the first time."
A bank holiday belter from the trainees and team at @NewsAssociates #TeamNA #StartedHere #RoyalFuneral #RoyalFamily #QueenElizabethII #QueenElisabeth https://t.co/ud1W0q1PXK

— Paul Hudson (@paulhudson1963) September 20, 2022
Trainee Claudia Savage said: "It was very intense and a great learning experience as it was really felt like we were working as journalists."
Learn more about studying at News Associates here.