News Associates courses in London and Manchester have won top fast-track course by the National Council for the Training of Journalists for the last eight years, and we've run the top fast-track course in London for 12 straight years.
Check out our 2020 success here and click here to see the NCTJ league tables.

Our NCTJ-accredited 22-week fast-track multimedia journalism course has two intakes a year, in September and February. Trainees attend full-time Monday to Thursday* (9.30am-5.30pm) and are expected to go on work placement on Fridays. These courses run at both our London and Manchester centres. (* Monday-Friday for first two weeks of study.)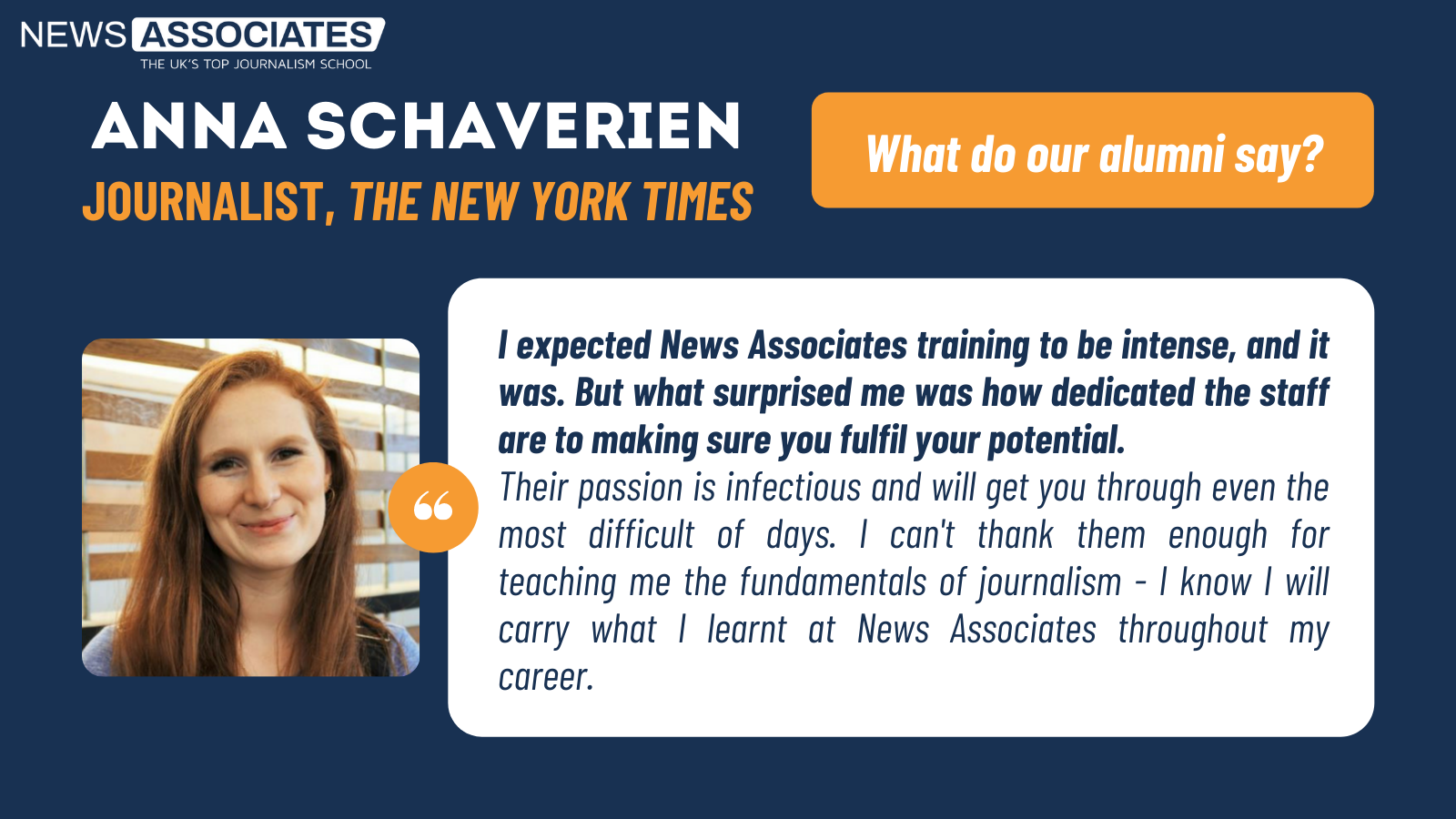 You will study eight modules – see left or click here for course elements – including the brand new digital journalism module.
Entwined in all of your other modules you will study video and multimedia journalism but this does not have its own formal exam.
There's lots of filming , editing and presenting going on here. It must be broadcast day! #TeamNA #StartedHere pic.twitter.com/hM4bQlZfic

— News Associates (@NewsAssociates) July 6, 2017
But most importantly, if breaking news hits, we are likely to throw the timetable out of the window and get you working as real journalists. Our trainees have covered the Grenfell Tower fire, the Manchester arena bombing and the General Election in 2017 and 2019.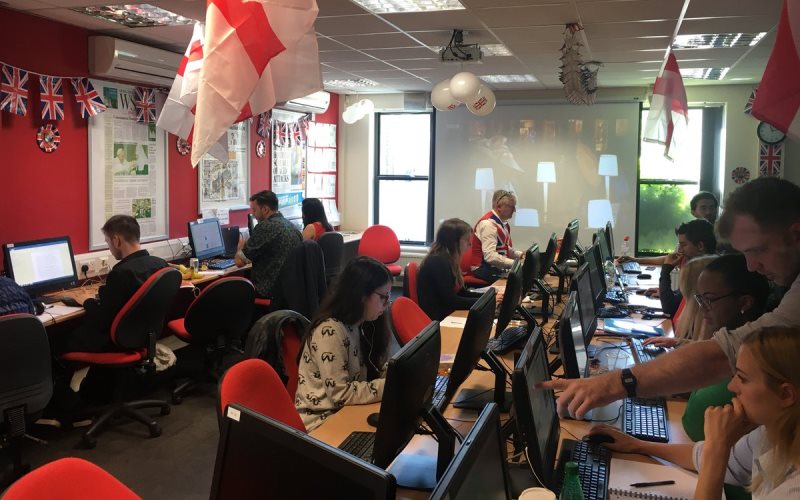 Our graduates go on to be investigative journalists at Reuters, presenters on Sky News, sports reporters at The Guardian, travel writers at The Daily Telegraph, showbiz writers at the MailOnline, health correspondents at The Times and much, much more.
In fact, stand up in most newsrooms across the UK and ask if anyone studied at News Associates and you'll see more than a few hands raise.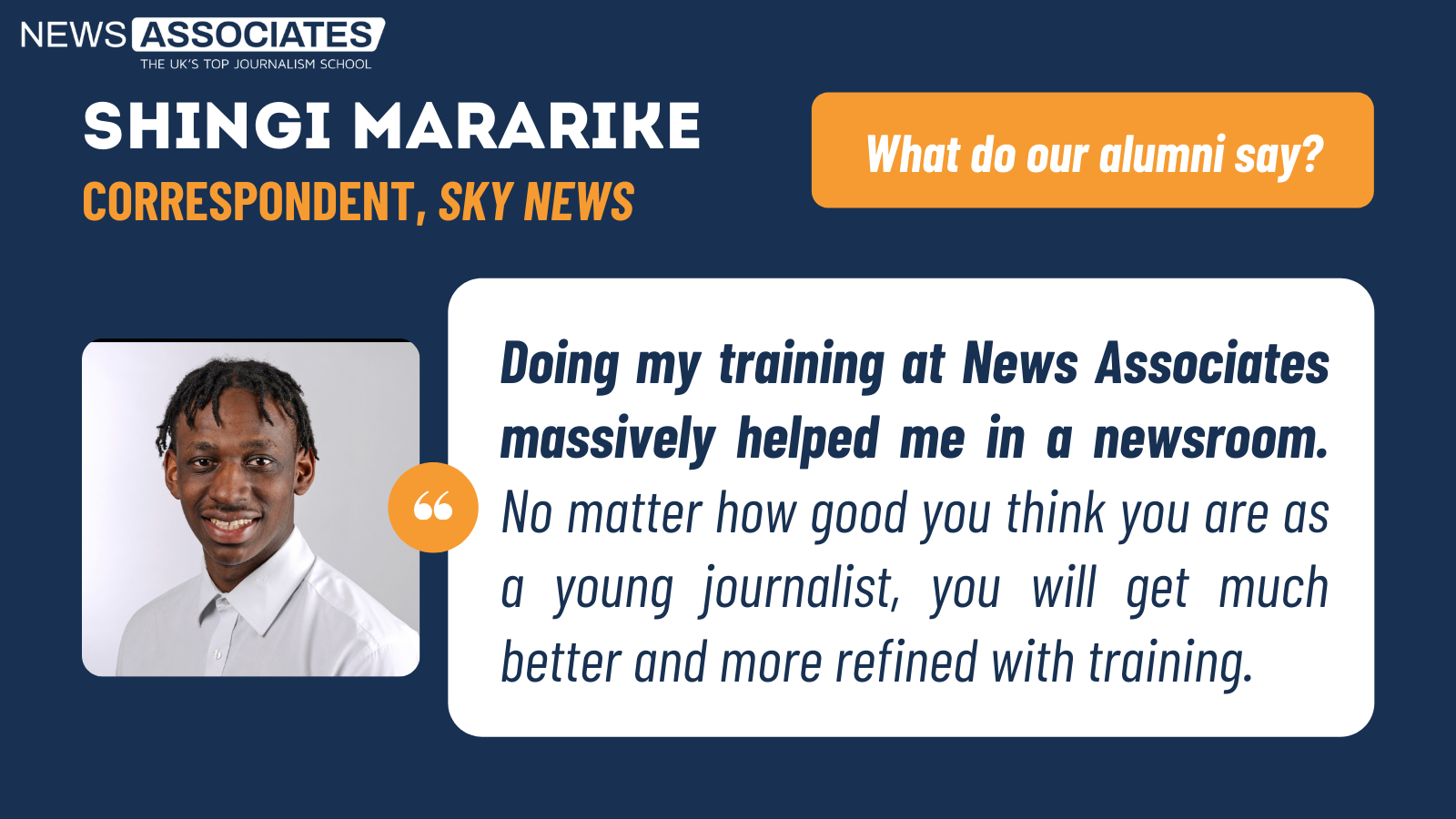 See a list of our trainees' first job destinations here. 
Wondering what it's like to study journalism at News Associates? We love catching up with our trainees as they undertake their Diploma in Multimedia Journalism, check out their blogs here.
Click here to download the course brochure.
This fast-track programme is designed for graduates but we do run an undergraduate NCTJ-accredited BA (Hons) Multimedia Journalism degree in our London and Manchester offices, in conjunction with Marjon University. See here for more details.
Got a question about our journalism courses? Contact us on training@newsassociates.co.uk or 0203 026 3781.
Sign up for a free journalism workshop here.
Apply for our NCTJ-accredited journalism courses here.