What is journalism for a digital audience?
As a journalist you want your work to be seen by the widest possible audience. In the past, the reach of a UK regional or even national title was limited but now material is online, it can be accessed from around the world.
This module builds on the skills you learn in the essential journalism module, giving you the experience you need to be an audience-focused digital journalist in a multimedia newsroom.
Catering for a digital audience involves knowing your way around a website CMS, enhancing the user experience, interacting with the audience, making the most of illustrations/video and developing brands.
Journalism for a digital audience is a compulsory module on all our
NCTJ-accredited courses.
How should journalists adapt to the digital landscape? 📱

Read these tips from @kb__rowne @MarcSettle @daisy_wyatt and @lizhazelton at our #JournoFest 2022 panel hosted by @JaxxSheps! 👇 https://t.co/kAUyVk1T91

— News Associates (@NewsAssociates) August 29, 2022
What will we teach you?
We'll teach you how to reach audiences in digital spaces, how to use social media and SEO as a journalist, and how to make the most of the many digital tools at our disposal.
The module is assessed by an exam and a piece of digital coursework which will showcase your writing, video, audio, data, and social media skills in one project.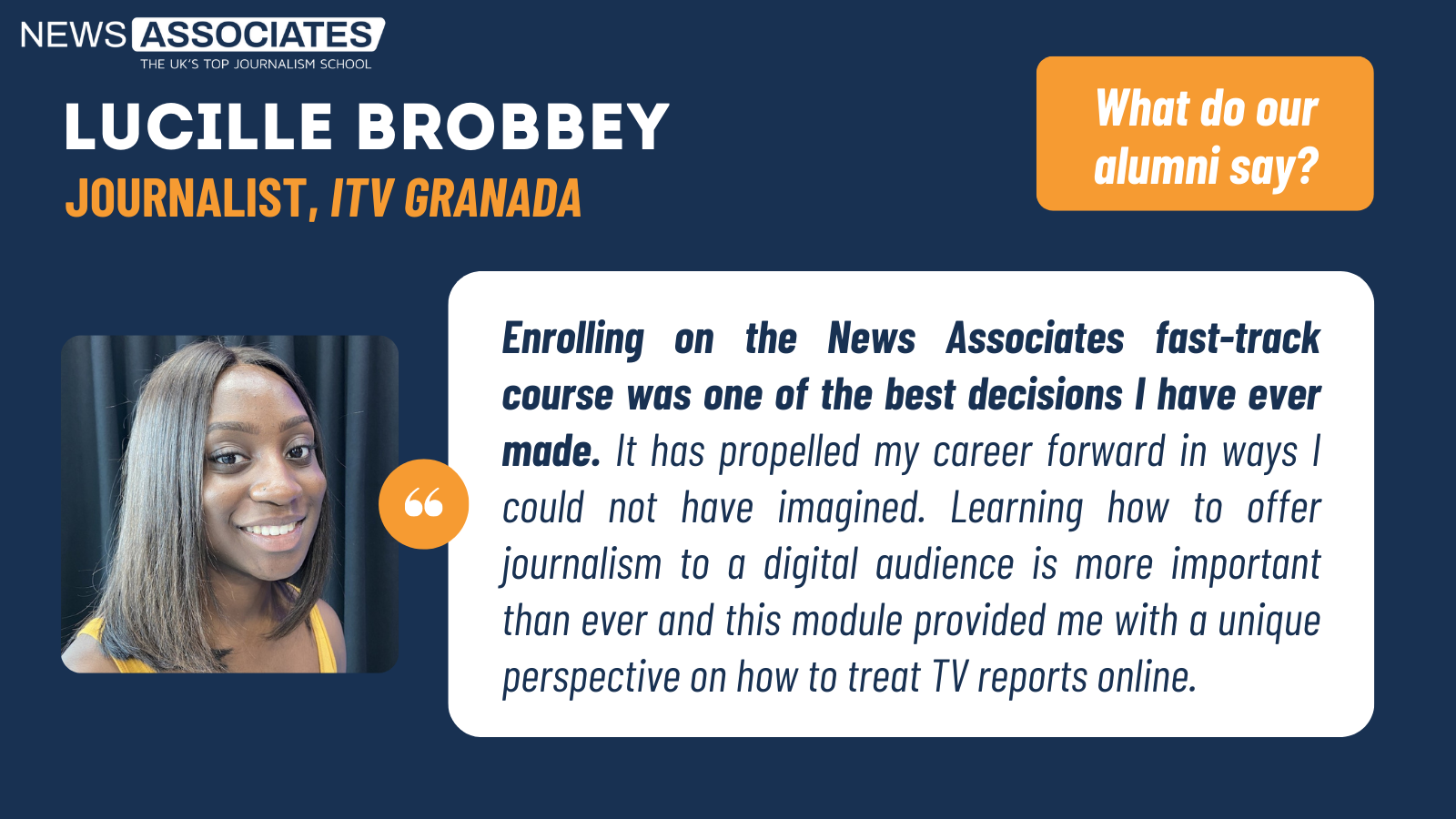 Brilliant @conmclaughlin98! 🌟 #TeamNA #StartedHere https://t.co/bcjffT6MRX

— News Associates (@NewsAssociates) April 28, 2022