It's different studying part-time – but we have a decade's experience in delivering the NCTJ syllabus to those combing work with study.
So, here are some frequently asked questions specific to part-time study.
How much time will I need off for exams?
Over the course there are six exams set by the NCTJ which are held on weekdays, though you might want a couple of attempts at shorthand.
We'll punctuate exams throughout the course and give you lots of time in advance of an exam. We'll also work with you if it's not possible to make it.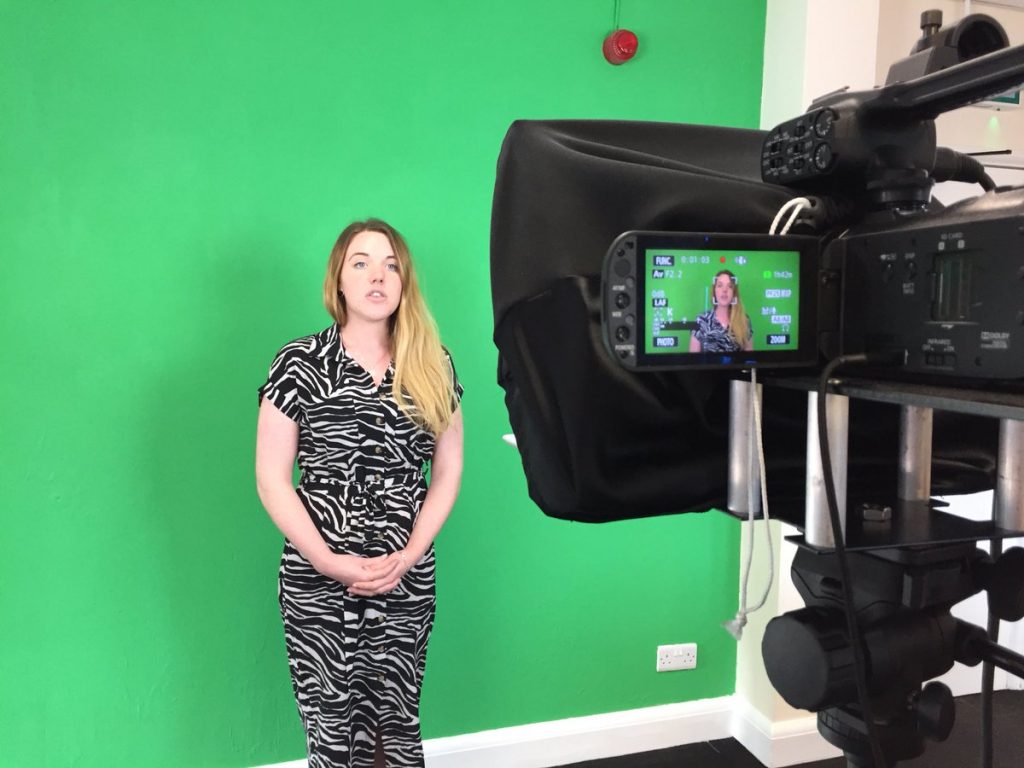 How does my work placement work on the part-time course?
Building up an impressive portfolio of work is vital while you're studying with us, but we try to be as flexible as possible in how you undertake your work experience.
Many trainees choose to take holiday from their full-time jobs to undertake a block of work placement that we can help arrange for you. Whereas those working part-time tend to spend a day a week on a placement.
There's also the option to contribute in the evenings and at weekends to our sister publications South West Londoner and Mancunian Matters – especially valuable if you're juggling holiday allowance.
Click the front page below to read the incredible South West Londoner royal wedding special our part-time students created.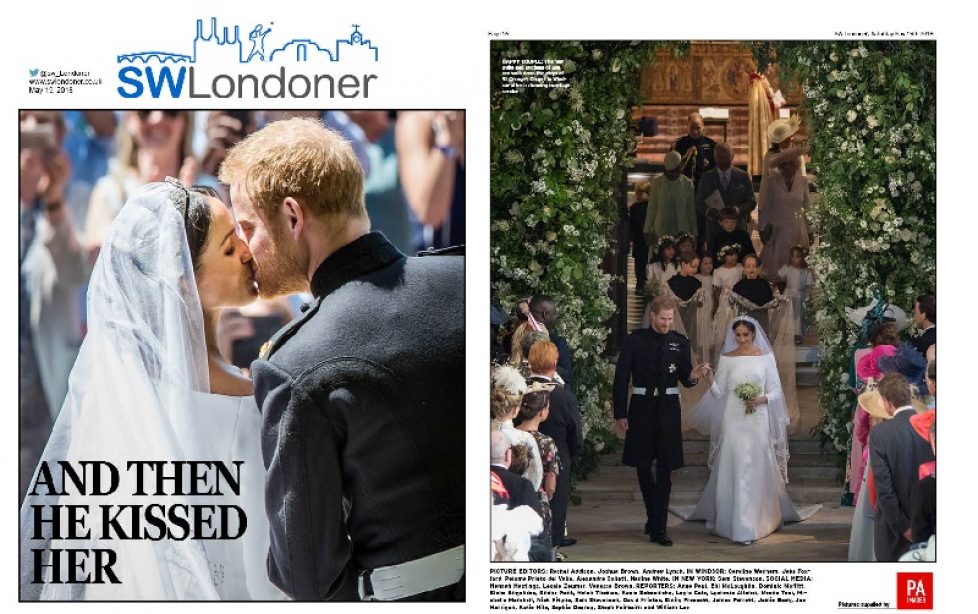 We appreciate that every trainee's circumstances are different on the part-time course, and we will work with you to create a bespoke solution for work placements and building your portfolio.
What about visits and speakers during the week?
There are some organised events, such as court visits and public affairs trips, and speakers which happen during the week. We'll give you lots of advance notice and as many options as we can, and appreciate that you won't always be able to make them.
What about finding a job – am I at a disadvantage studying part-time?
Not at all. We frequently speak to employers who say they're always impressed when a candidate has completed their NCTJ diploma part-time – it illustrates hard word and commitment.
Can I pay in instalments?
Yes. Once you've paid your deposit – which confirms your place on the course – many trainees pay a smaller amount each month to spread the remaining fees while you're studying. Please contact us if you'd like to discuss organising a payment plan.
Will there be lots of homework?
Other than your self-study Saturdays, there will only be daily shorthand to complete in your own time. Unfortunately you won't pass just through attending lessons – even doing a bit every day on your lunch break will help. Our flexible approach means we can arm you with passages to practise in your own time. You'll also be working on your portfolio – but that shouldn't feel like homework! For all other subjects, work will be completed in lessons, unless you're revising ahead of an exam.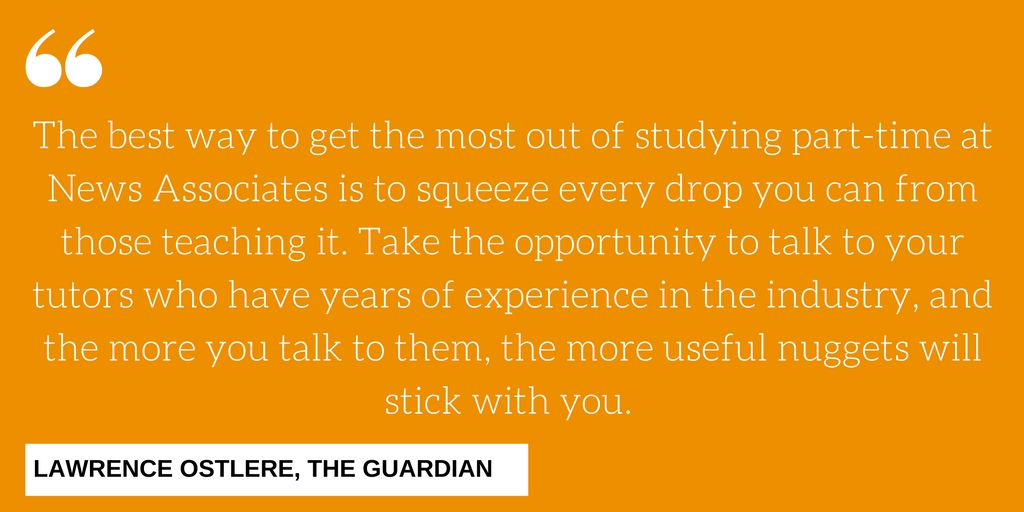 Got a question about our part-time journalism courses? Contact us on training@newsassociates.co.uk or 0203 026 3781.
For advice from former News Associates part-time trainees click here.
Sign up for a free journalism workshop here.
Apply for our part-time journalism course here.