Want to study with us at News Associates? Here are some of the questions we get asked regularly.
What is the NCTJ?
The National Council for the Training of Journalists administers the industry's qualification for aspiring reporters in the UK. Most journalism jobs require the NCTJ qualification.
Why is the NCTJ the right journalism qualification, what about other courses, even at postgraduate or Masters level?
Read about what the NCTJ is and why it is important here.
Take a look at this post by The Guardian's Chris Elliott on the website Hold the Front Page.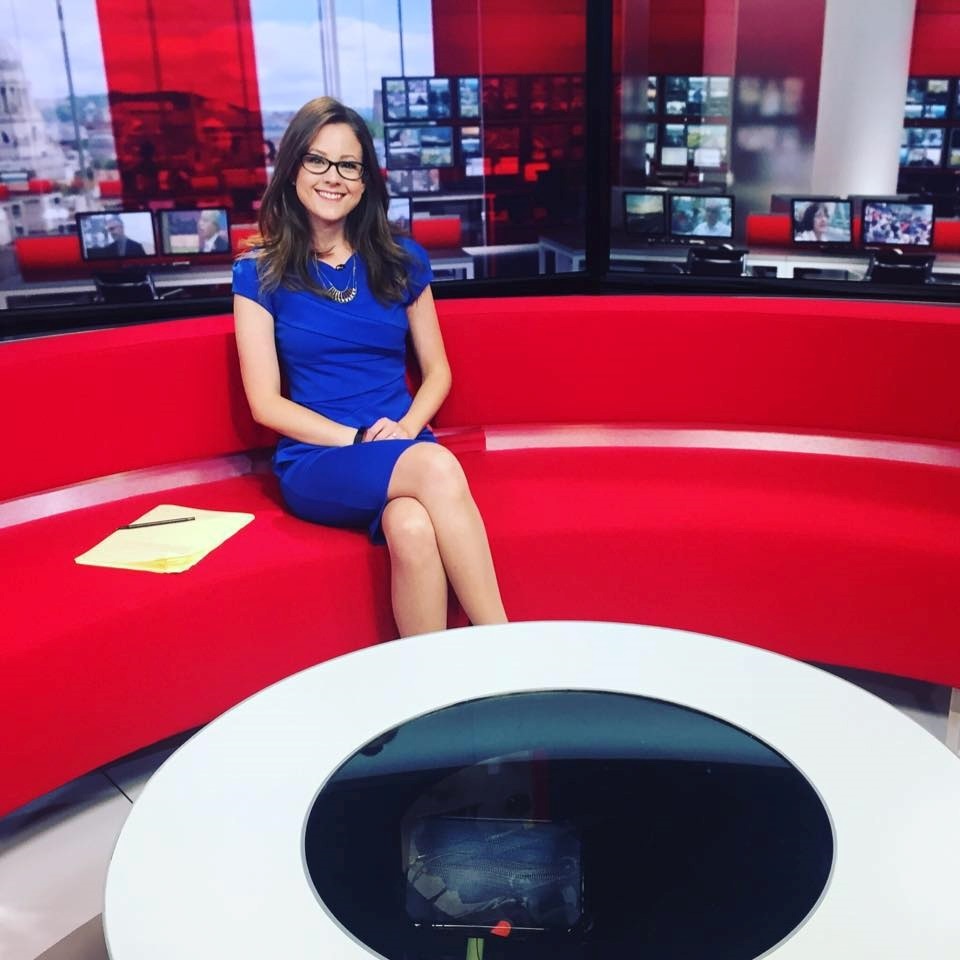 How do I become a journalist?
The entry-level skills for journalism are constantly changing, much like the industry. There's no point pretending that it's not competitive but at News Associates we're passionate about getting you fully qualified and into a paid journalism role.
We thought you might like to read these articles:
More than 90% of News Associates NCTJ sports journalism trainees are paid journalists within a month of graduating
News Associates graduates land jobs with talkRadio, the Financial Times, the BBC and more
Critics often cite us as focussing too much on exams, but we know that gaining your NCTJ gold-standard qualification will help get your CV to the top of a pile of applications. However, that's only the start. You also need all the practical multimedia skills and a portfolio you can bring alive at interview – and we like to think our course ticks all these boxes.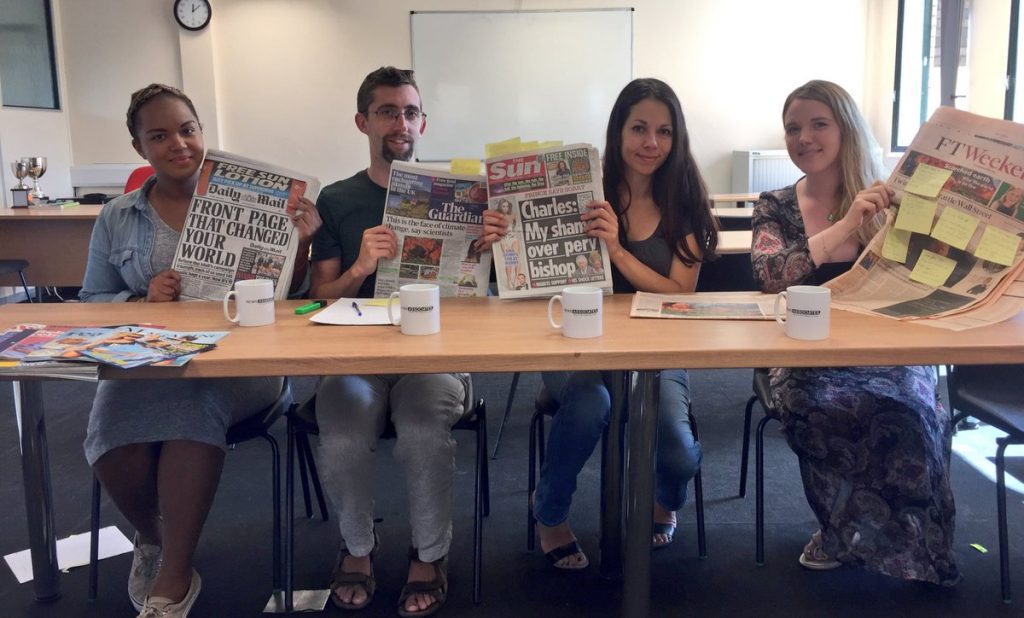 Essentially, the best way to convince an editor you're the person for the job, is to leave us fully qualified and with a bulging portfolio of published work.
Why is your fast-track course 22 weeks?
We believe this is the optimum length for a full-time course.
Yes, there are shorter courses, but in all honesty, we'd like to make it longer. As first job destinations change so do the skills we have to teach you. We recently extended the course to add more video journalism content into the syllabus – it's not an optional module, everyone has to leave us knowing how to shoot and edit video.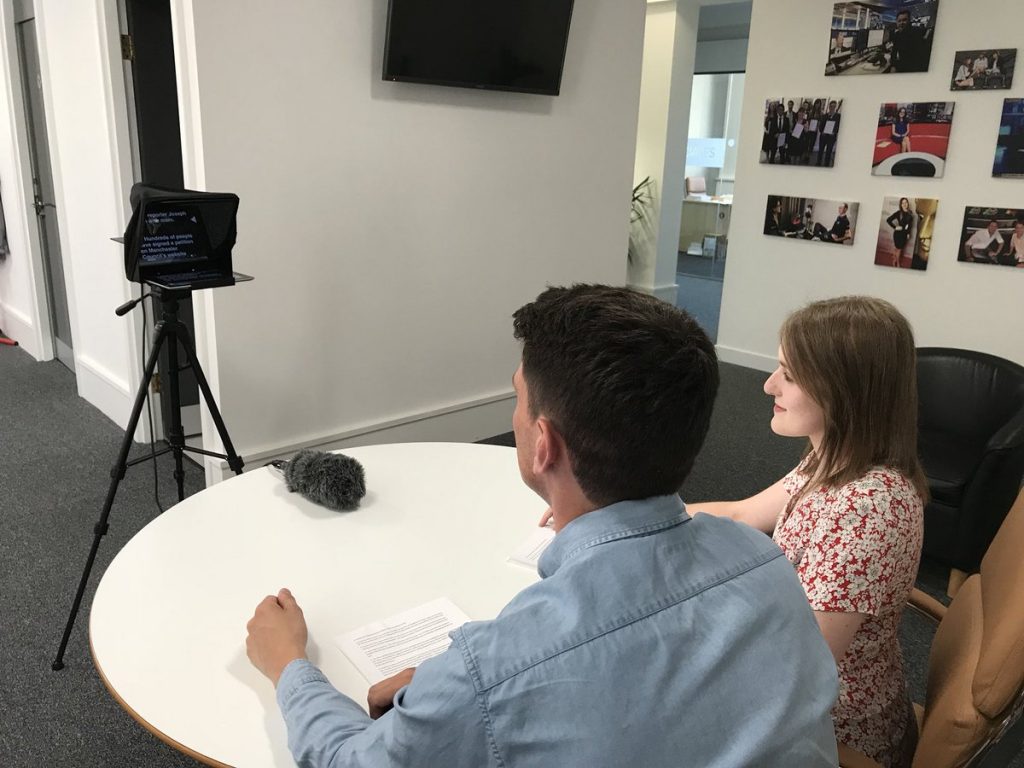 We have a number of sessions which aren't part of the NCTJ syllabus, but we believe are essential to employability and preparing you for the newsroom. We feel that if we did the course any quicker, we wouldn't be able to prepare you for both your exams and the requirements of the job.
This approach is also underlined by our exam results – News Associates was once again named the UK's top performing journalism course in 2018/2019.
Can I work in magazines and broadcast as well as newspapers and online?
In short, yes. Our course prepares you to be a journalist first and foremost, before you specialise in a specific area of journalism. Our graduates have gone on to a wide range of roles, including working in magazines, in print, online and in broadcast – check out our job destinations page.
There are also a number of transferable skills, so you'll be qualified for a whole range of jobs which require strong writing skills, such as publishing, PR and communications, and marketing roles.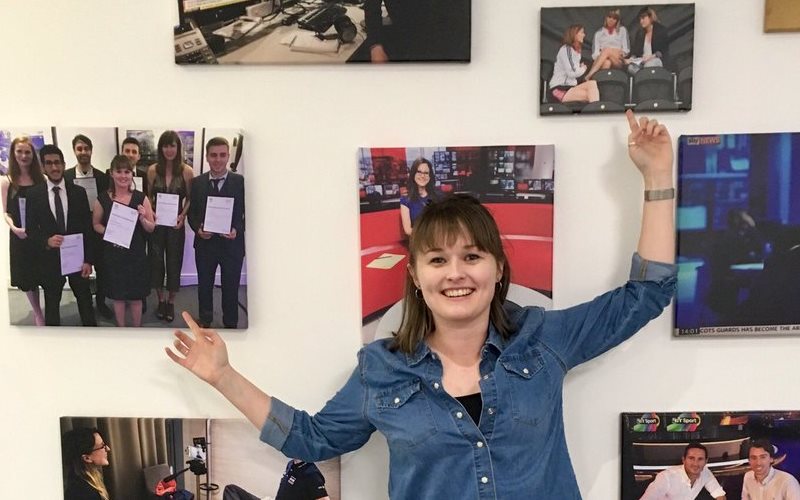 Will you help me find a job?
We're passionate about the fact our job isn't over until we've found you one. We have an unrivalled network of alumni contacts who frequently send us jobs to circulate to trainees.
The course involves sessions on employability, such as CV clinics and mock interview practice, and everyone is assigned a personal tutor to help go over things like covering letters and answer any questions you might have.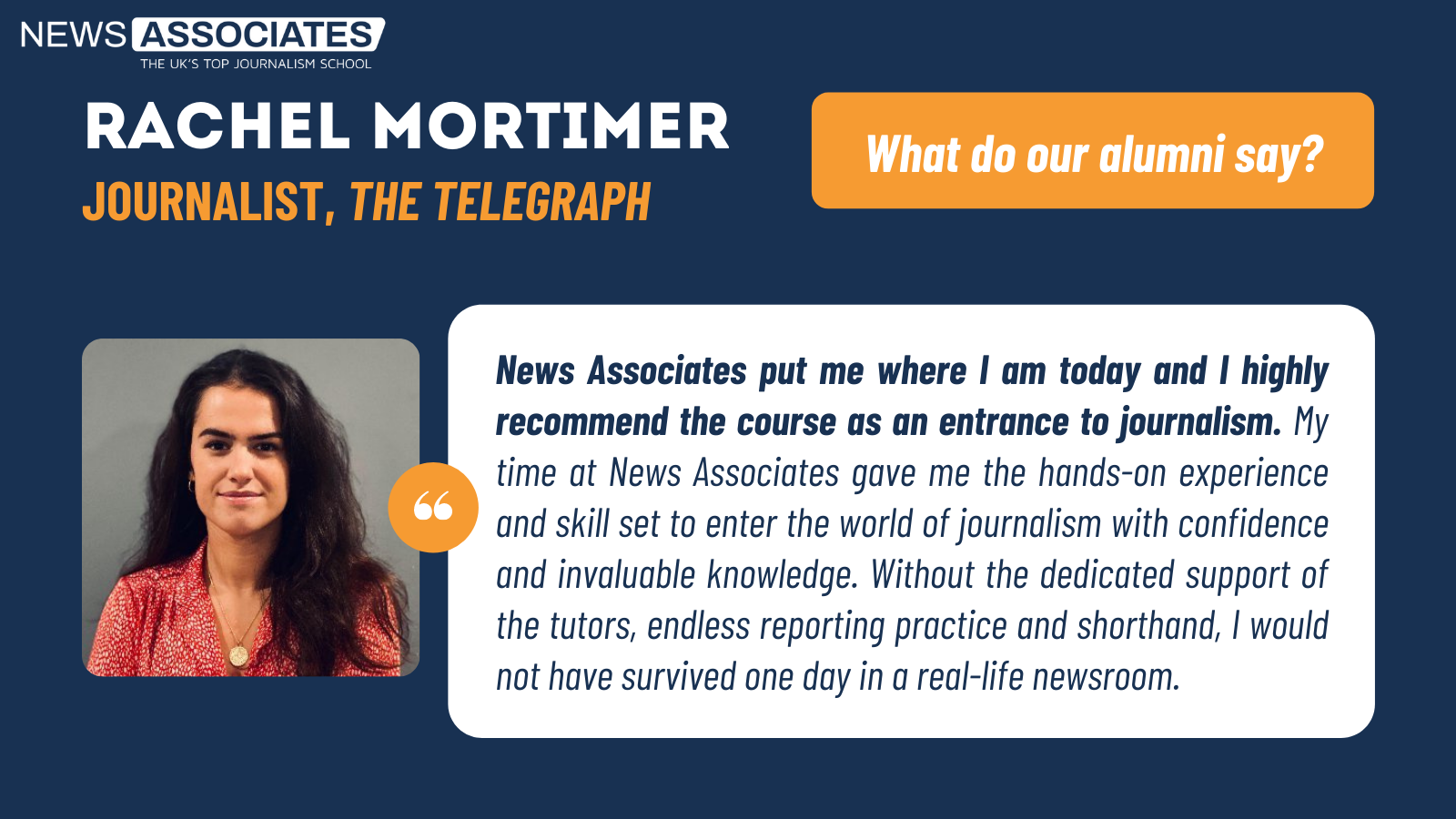 I am working full-time, can I study for the NCTJ Multimedia Diploma around my employment?
You are able to study with us on a part-time bases on one weekday night and Saturdays over 40 weeks.
Our application process is the same as the full-time course, and you will leave with the same qualification had you studied with us full-time.
For specific FAQs relating to part-time study click here.
And for advice from former News Associates part-time trainees click here.
What's the difference between studying with News Associates and taking a Masters in journalism at university?
In our opinion, an NCTJ with us and a Masters are very different qualifications. There are no academic elements to our courses – it's practical training and learning by doing. We have a favourite saying here that you can't learn journalism from a textbook, and we stand by it.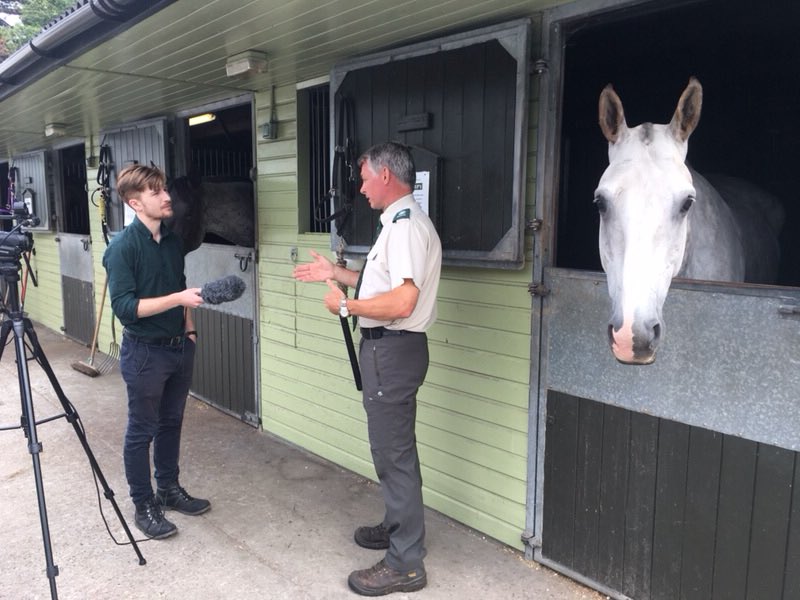 If you choose to study with us then we'll treat you like a trainee journalist from day one, not a student – which isn't for everyone. Our course is shorter (and cheaper!), but ultimately focussed on getting you your first journalism job, or moving to a different area of the industry.
What are your entry requirements? Do I need a degree?
The majority of our trainees have an undergraduate degree, however we are looking for a clear passion and commitment to the industry such as through student media or relevant work experience.
We sometimes accept applications from mature applicants without formal qualifications. It is highly desirable that you have some relevant work experience in journalism, especially when applying for our fast-track course. This may be paid work, an internship, student journalism at your university/college, freelance work, or a combination of these.
If English is not your first language, you must get a minimum overall score of 7.0 in the IELTS English language test, including at least 7.0 in the writing component of the test. You will be required to take this test at your own expense.
News Associates was the top ranked journalism school in the UK in 2012/2013/2014/2015/2016/2017/2018/2019, so our expectations of our prospective trainees are high.
Does the course fee entitle me to any other benefits?
All trainees are invited to our annual journalism conference JournoFest.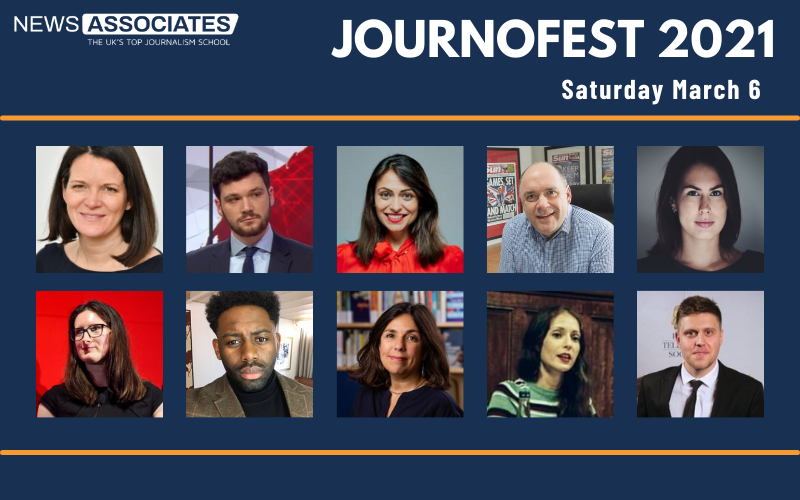 How does the application process work?
Our application process has three phases. The first stage is this short form online.
After your initial online application is assessed by our training team you will be emailed a longer admissions form which you will need to fill out and email back.
If successful, the final stage is an interview and exam at our office. 
Subject to passing the exam and impressing in interview you will be offered a place to study with us.
We regret that due to the high number of applications we are not able to give individual feedback on the process.
I don't live in London or Manchester, can you help me find accommodation?
Our trainees come from near and far, and have no problems finding somewhere to live. We can put you in touch with fellow course members who might want to share with you, and there are plenty of student houses and spare rooms advertised on websites.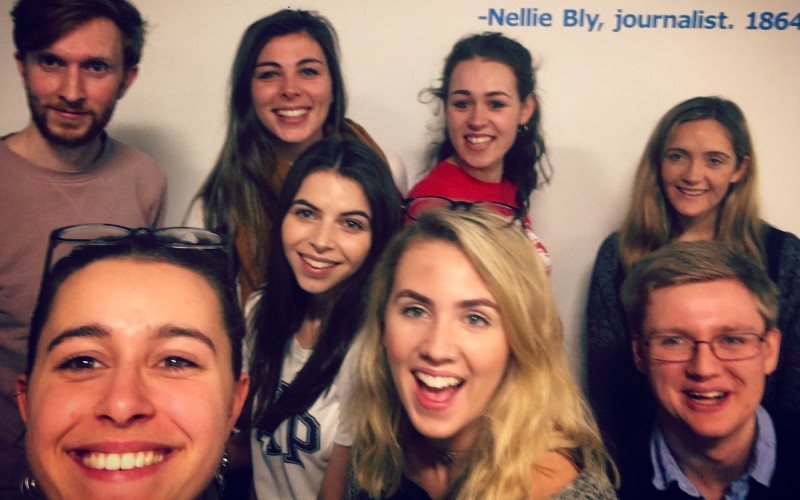 How much does the course cost?
What financial help is available?
News Associates offer the option to pay your course fees in instalments throughout the course. Please contact us directly for details of the instalment plan.
Are there any bursaries available?
The Journalism Diversity Fund offers grants for trainee journalists from diverse backgrounds, who cannot afford to complete the course any other way. We have had several trainees who have had their whole course fees paid through the fund.
Visit www.journalismdiversityfund.co.uk for more information.
Are there any other costs to consider?
Your fees include VAT and one attempt at all exams (and two at shorthand). You will need some course books, which should come to no more than £50. 
Can I talk to someone or come and have a look round before I make my decision?
Many of our trainees came to one of our free workshops first to meet the team, but we're more than happy to book a time for you to come and ask us your questions. Please email us at training@newsassociates.co.uk or call us on 0203 026 3781.
What is your equal opportunities policy? 
At News Associates we are committed to providing you with the highest quality of journalism education. To ensure you do there are a number of policies you may need during your times with us. Click here to see all our policies.
Can I apply if I'm based internationally? 
International trainees can apply for all our training schemes but please note we are not on the Sponsor Register of Employers and therefore not currently in a position to sponsor Tier 2 or Tier 4 visas for international graduates.
Got a question about our journalism courses? Contact us on training@newsassociates.co.uk or 0203 026 3781.
Sign up for a free journalism workshop here.
Apply for our NCTJ-accredited journalism courses here.