What is radio journalism and broadcast regulation?
This module will ensure you have the essential skills to work as a journalist in radio newsrooms. You will learn how to research, write and produce high-quality reports for radio. 
Radio journalism and broadcast regulation are compulsory modules on the following course only:
NCTJ Diploma in Multimedia Journalism (full-time fast-track/22 weeks, London & Manchester)
The aim of the radio journalism assessment is to ensure trainee journalists can: 
Research and write clear, accurate, compliant and engaging content for radio

Understand the techniques of interviewing for radio and can conduct a simple interview themselves 

demonstrate familiarity with the basic techniques and technology of radio newsgathering, including the sourcing of material 

Have an awareness of the basic set-up of radio news studios and can operate simple radio equipment 

Demonstrate a practical knowledge of the key principles of broadcast regulation as laid out in the Ofcom Broadcasting Code 

Be familiar with the language and terminology of a radio newsroom
When you study radio journalism you must also study the broadcast regulation module.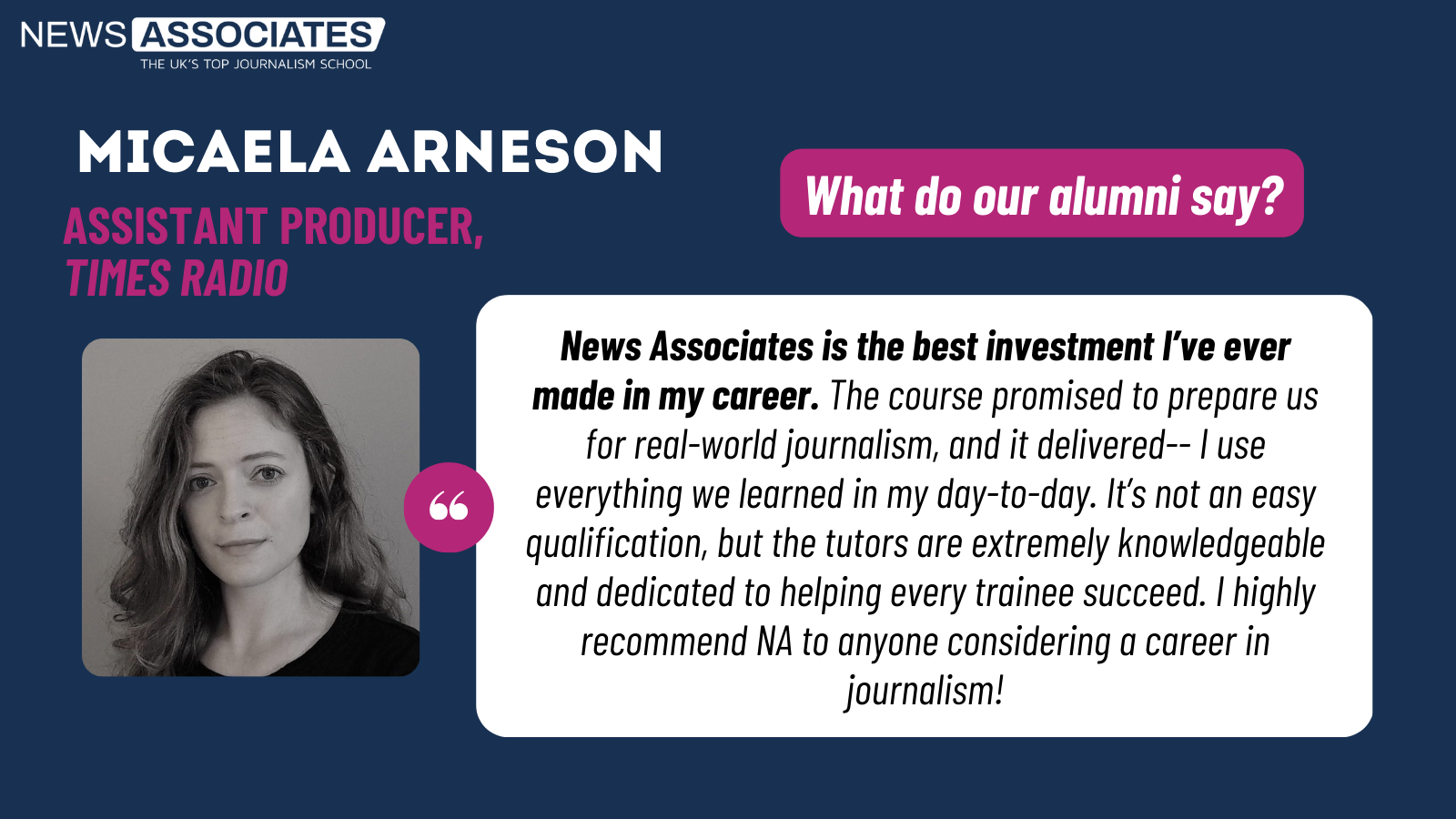 Broadcast regulation
You will learn and be able to demonstrate a good working knowledge of the principles of broadcast regulation as set out in the Ofcom Broadcasting Code. You will then be able to apply this knowledge to practical real-life situations and to anticipate trouble.
Hey Twitter, what's good?!

I have an update… I'm excited to say that I've started a new role as digital editor @greatesthitsuk. ⚡️

— Hannah Lovejoy (@HanLovejoy) May 6, 2023