Our remote part-time course gives you the opportunity to join our flexible and award-winning NCTJ journalism training without the need to travel.

We understand your studies have to fit in around demanding work and family commitments.
Our new remote part-time course (launching in November 2022) will make training with us more flexible than ever before, opening our courses up to aspiring journalists from the ease of their own home.
Trainees on this course will study eight modules – enough credits to gain the all-important Level 5 NCTJ Diploma in Multimedia Journalism – and you will be taught by our very experienced journalism tutors.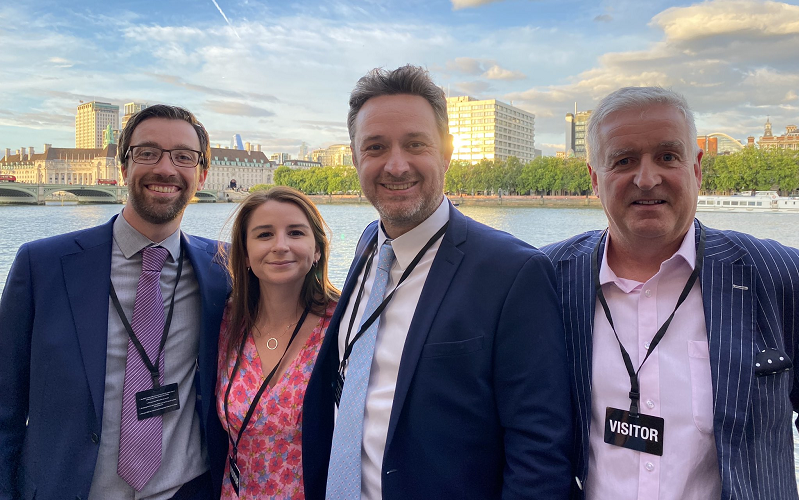 Contact hours
At the start of the course we'll give you a course handbook which will have all your term and exam dates.
Lessons will take place on Zoom every Tuesday and every other Thursday evening, totalling nine hours a fortnight (classes are 6:30pm-9:30pm, with a break).
Every lesson will be taught live with a tutor – nothing is pre-recorded – and some sessions will be recorded if you know if advance you have a valid reason for not being able to attend a session.
Tutors will use teaching techniques developed during the lockdown of 2020 – when all courses were delivered via Zoom – which led to News Associates winning the Innovation of the Year 2020 award at the NCTJ's Awards for Excellence.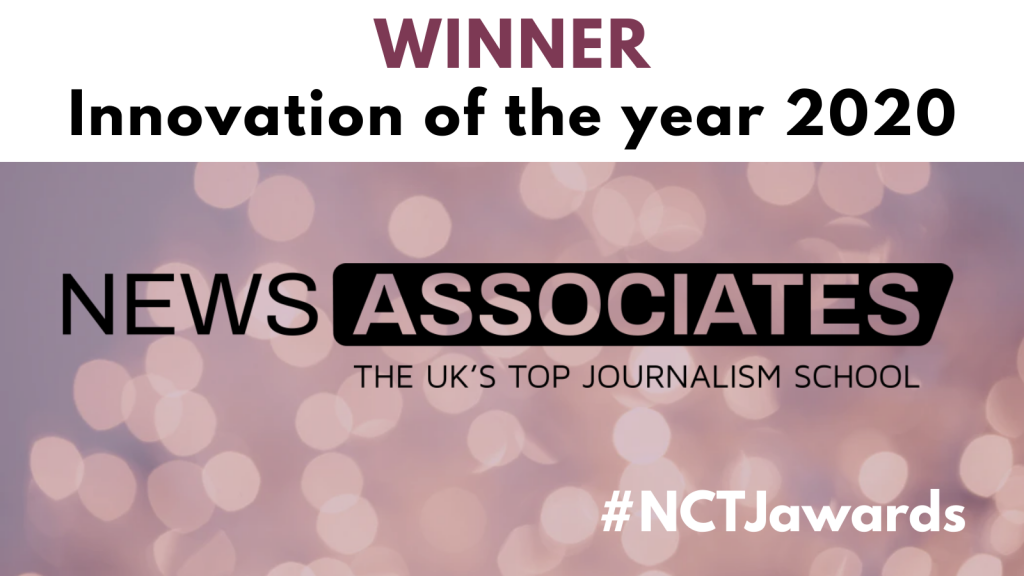 Trainees must be aware self-study is required on all of our courses – on this 18-month course we recommend an average of 45 minutes a day – to achieve the highly sought-after gold-standard qualification (A-C in all modules).
Starting in November, the virtual part-time course will take 18 months to complete (finishing in May), and exams can be sat remotely or in one of our centres.
There will be opportunities for you to join us in centre in London or Manchester if you like – this could be for exams, tutorials and/or work placement.
Coming into a centre is entirely optional but please note that part of the application process will include checking you have the right technology to complete the course fully remotely.
Remote trainees will be offered the same high calibre of guest speakers from the industry and will be invited to our annual journalism conference JournoFest.
We believe the accessible nature of this remote part-time course will help to increase diversity among our trainees, and journalism.
Applicants go through the same three-stage application process as our long-standing courses.
If a remote course isn't for you, click here for information on our in-person part-time courses in Manchester and London.
Course modules
Essential journalism
Essential journalism ethics and regulation
Essential media law and regulation
Essential journalism e-portfolio
Public affairs for journalists
Journalism for a digital audience
Data journalism
PR and communications for journalists
News Associates is excited to offer modules in data journalism and PR and communications for journalists. These two modules are only available on our remote part-time course, ideal for anyone with an interest in long-form data journalism or wider careers in communications and PR.
Offering the data journalism module will give our trainees the opportunity to build on what they learn in essential journalism and journalism for a digital audience – and it is more important than ever that journalists know how to handle large data sets and make stories accessible to the public.
We are increasingly seeing news organisations hiring trends reporters and audience writers and being qualified in data journalism, alongside digital journalism, will make our graduates' applications stand out in this field.
Teaching PR and communications for journalists will peak our trainees' interest in a different side of the media. Furthermore, this module will increase trainees' knowledge of social media – an area of exponential growth in journalism jobs.
The next intake of our remote part-time course starts on Tuesday November 8, 2022, and will finish in May 2024.
Please note, this is a postgraduate course and the fees are £4,250. Click here to learn more about fees and funding.
Got a question about our remote part-time journalism course? Contact us on training@newsassociates.co.uk or 0203 026 3781.
Sign up for a free journalism workshop or Q&A here.
Apply for our remote part-time journalism course here.