So you want to become a sports journalist? News Associates runs a multi-award-winning 35-week full-time NCTJ-

accredited Diploma in Multimedia Sports Journalism.
Our NCTJ-accredited multimedia sports journalism course in London and Manchester is delivered in association with Britain's leading sports press agency Sportsbeat – perfect for anyone wanting to be a sports journalist!
Our sports journalism courses have achieved unprecedented gold-standard results over the years, topping the league tables. In 2020/21, our sports journalism in London was the best-performing NCTJ course overall, with a whopping 76% of trainees achieving their gold-standard NCTJ diploma. 
Exam results are important but it's our job record we're most proud of – in 2018, 94% of our sports journalism trainees were in paid journalism roles within a month of graduating! Read more here.
You can find them on the back pages of our national newspapers, presenting and reporting on Sky Sports News, or working internationally for some of the most respected names in journalism from Reuters to Agence France Presse. They have also made their way to the media departments of Premier League football clubs and national governing bodies, from the British Olympic Association to the MCC.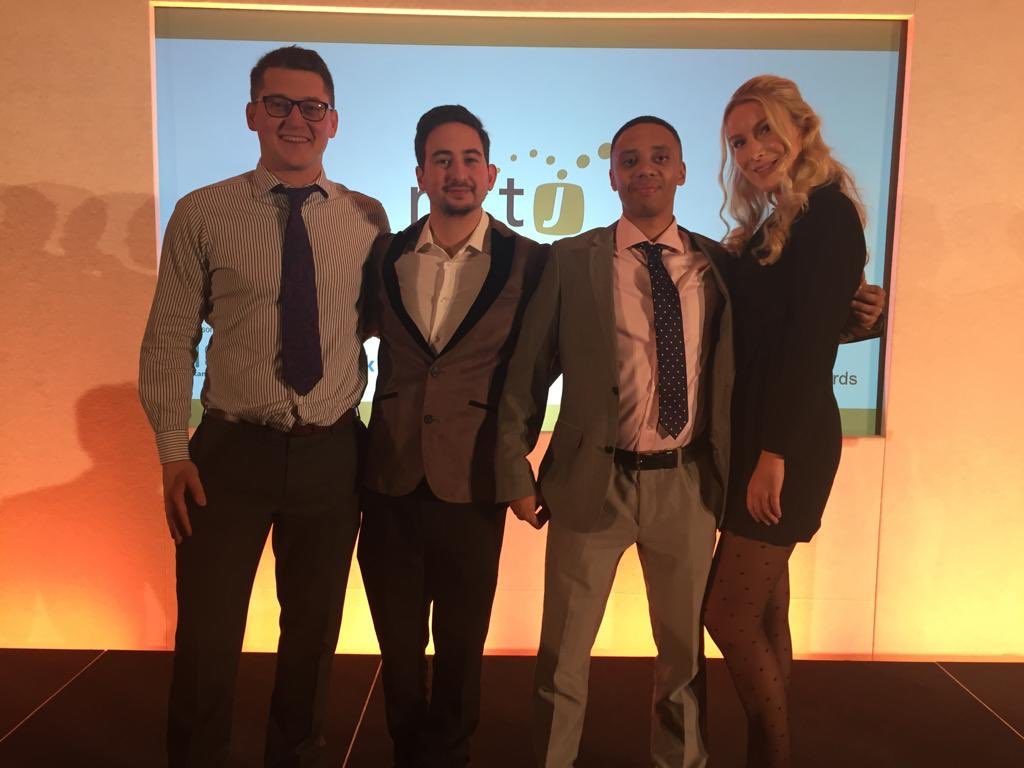 Contact hours
You'll be in the office for four days a week and are required to spend a day a week on placement. Many trainees are offered full-time jobs with their placement after they graduate. 
The course is a full-time commitment and in-person attendance is compulsory – we're preparing you for the fast-paced world of sports journalism after all.
You study nine modules – see left or click here for course elements – with plenty of time for covering live sport and attending events. Other than sports journalism, which is unique to this course, the other modules match what is taught on our other postgraduate NCTJ-accredited courses.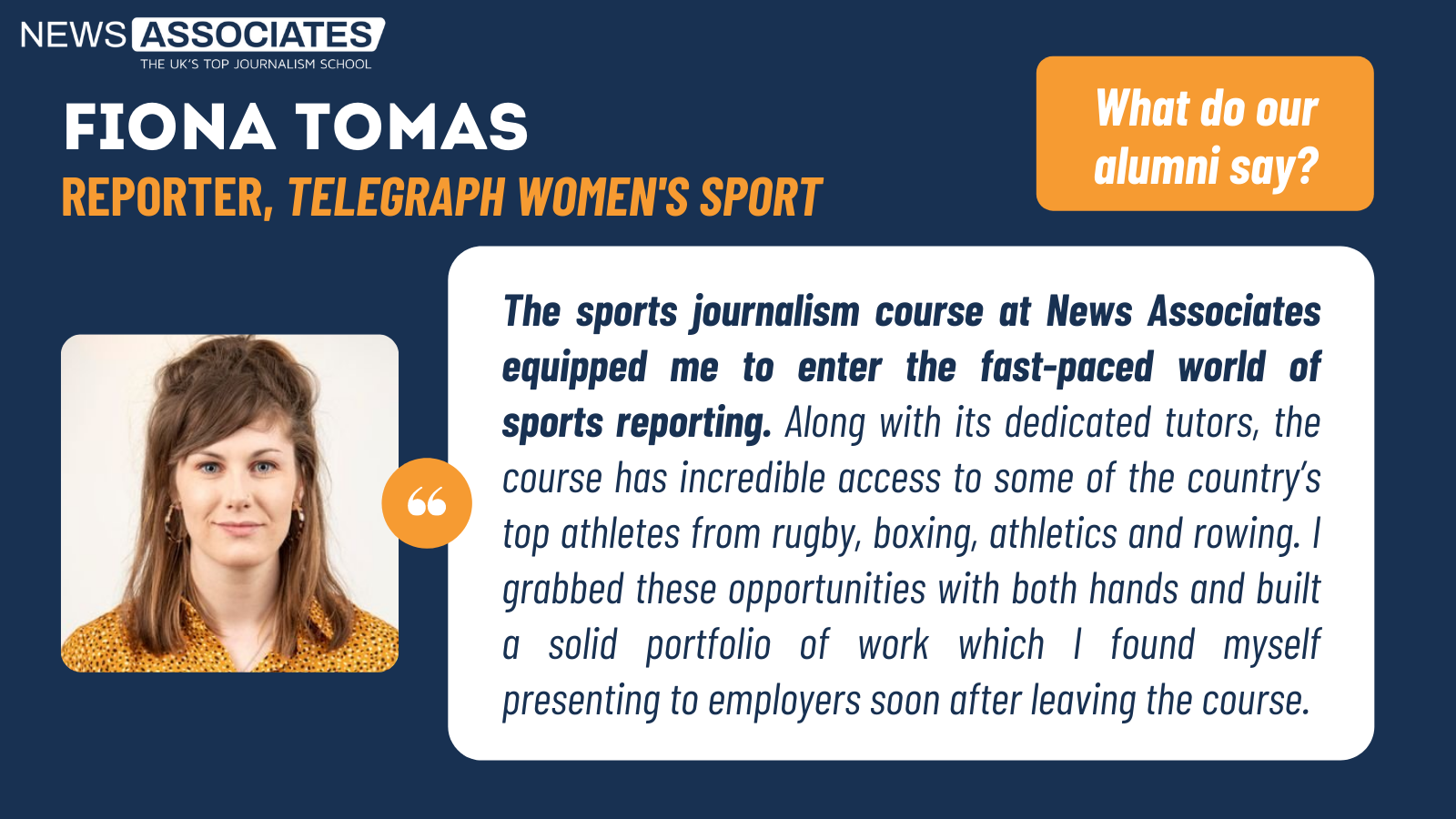 Course modules
Mandatory modules:
Optional modules:
The optional modules are additional to the mandatory modules. You can still achieve your gold-standard NCTJ Diploma by sitting just the mandatory modules. The optional modules are offered at no extra cost or time.
Of course there will be plenty of chances for you to get real-world experience covering the biggest sports events going on during your studies. From the World Cup to the Olympics, our sports journalism trainees have covered it all.
The next intakes of our sports journalism courses start in September 2023.
Please note, this is a postgraduate course and the fees are £5,950. Click here to learn more about fees and funding.
Click here to find out more about our undergraduate multimedia journalism degree, The School of Journalism.
Got a question about our sports journalism course? Contact us on training@newsassociates.co.uk or 0203 026 3781.
Sign up for a free journalism workshop or Q&A here.
Apply for our sports journalism course here.