Six News Associates grads grabbed gongs at NCTJ Awards for Excellence
A spectacular six News Associates graduates won prizes at the NCTJ Awards for Excellence 2021, hosted by Sky Sports News presenter Nick Powell at Hallé St Peter's in Manchester on Thursday March 17.
The annual NCTJ Awards for Excellence highlight the achievements of students and trainees for their studies on their course and the work they produce after.
2021 saw a record-breaking 481 entries received across 17 categories, this was whittled down to a shortlist of 66 high-achieving nominees – of which 17 studied for their NCTJ at News Associates in London or Manchester.
News Associates graduates picked up the awards for student and trainee sports journalism, student top scoop, trainee podcast journalism and student data journalism.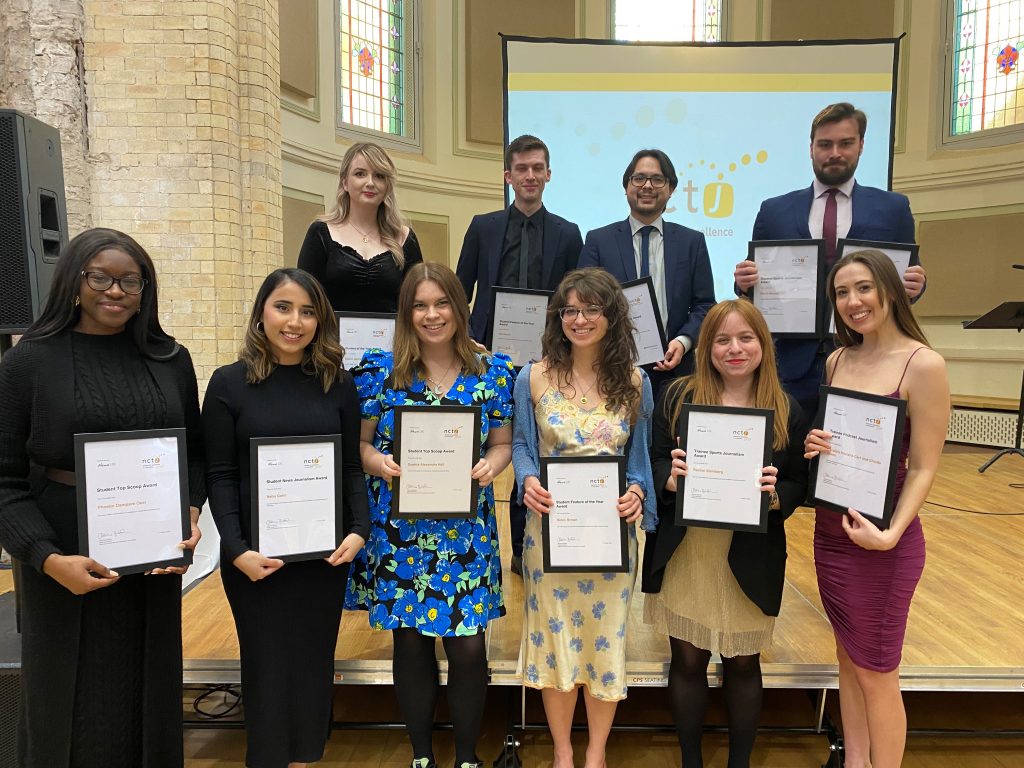 Tomas Hill Lopez-Menchero, who studied on our sports journalism course in London and is now a sports journalist at The Times, was crowned student sports journalist of the year.
News Associates London part-time graduate David Averre, who is now a foreign reporter at the Mail Online, was highly commended in this category.
It was a clean sweep for News Associates graduates in the sports journalism categories as London sports journalism graduate, now Sportsbeat women's sports editor, Rachel Steinberg, won trainee sports journalist of the year.
London part-time graduate Sophia Alexandra Hall (Classic FM) was the winner in the student top scoop category for her article, Care Leavers Facing 'Vile' Assessments in Postcode Lottery when Becoming Mothers.
Top Scoop of the year at the Awards for Excellence in Journalism #NCTJawards

Shout outs as always to: @The_JDF @NewsAssociates @LukePowell88 & to @GrahamDudman for telling me to apply !! 💫 pic.twitter.com/GcdoEb4gyI

— Sophia Alexandra Hall (@sophiassocials) March 17, 2022
Sophia was also commended for the equality, diversity and inclusion award.
London fast-track graduates Carolina Herranz-Carr (ITV) and Charlie Jones (BBC) won the top prize in the trainee podcast journalism category for their Trial by Media podcast.
Well here we go! Podcast journalism award! 🏆Thank you team @NewsAssociates #NCTJawards and congrats to all the other winners and nominees 🙌 pic.twitter.com/5bhDmllGn8

— Carolina Herranz Carr (@CHerranzCarr) March 18, 2022
Finally, Manchester fast-track graduate and freelance journalist Jacklin Kwan won the student data journalism prize her for exclusive, Homicides spiked in Manchester during the pandemic, new data shows.
Natasha Livingstone (London part-time, now Mail on Sunday) was highly commended in the student data journalism category for her piece, Are We Witnessing Progress in How Parliament Discusses Race?
And Matilda Martin (London fast-track, now Tes) was highly commended for trainee data journalism for her Vice story, Only 4 Percent of Online Abuse Reported to the Met Leads to Criminal Charges.
News Associates deputy managing editor Graham Dudman said: "The outstanding success of News Associates trainees at these awards shows how those on our courses not only achieve extraordinary success in their NCTJ exams but are taught the practical skills needed to create the highest quality published journalism."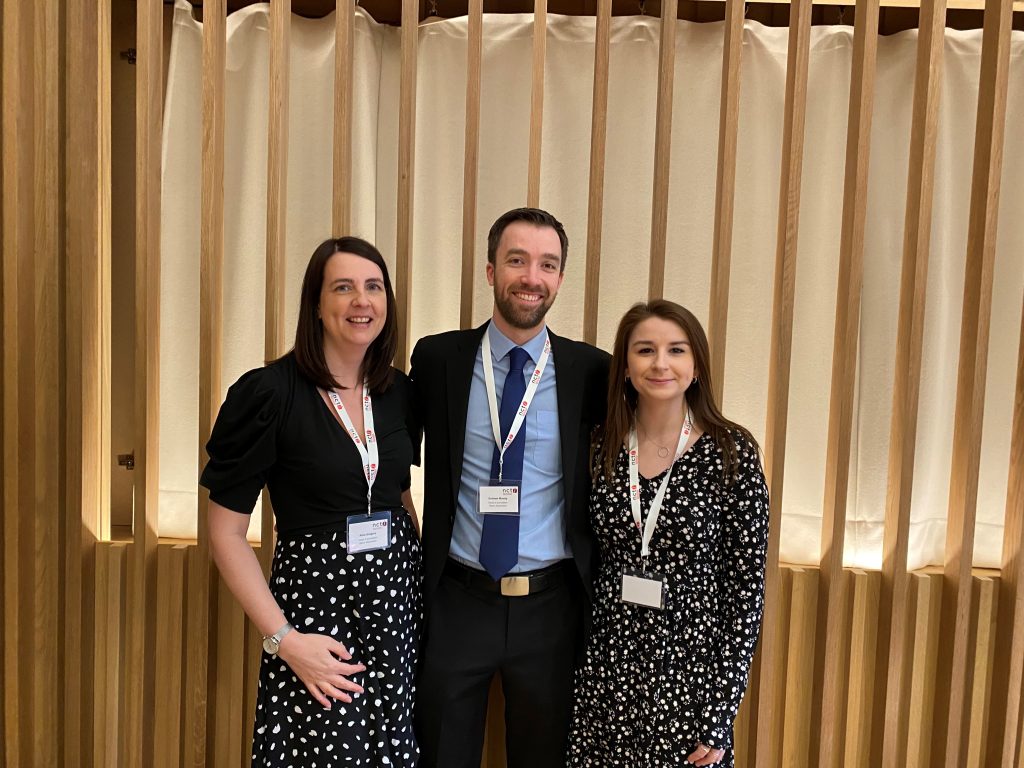 News Associates editorial development manager Lucy Dyer said: "I'm always pleased with the success of our trainees and grads but this year I was extra delighted with the categories our trainees won awards in. Seeing success in data and podcast journalism shows our graduates and training teams are forward thinking and embracing change. Well done everyone!"
Neha Gohil, London fast-track trainee now The News Movement, was highly commended in students news journalism and Phoebe Dampare Osei, who finished our London fast-track course and went to work at Yahoo, was highly commended in student top scoop for her exclusive, Barrister who called schoolgirl a 'stroppy teenager of colour' faces £50,000 fine.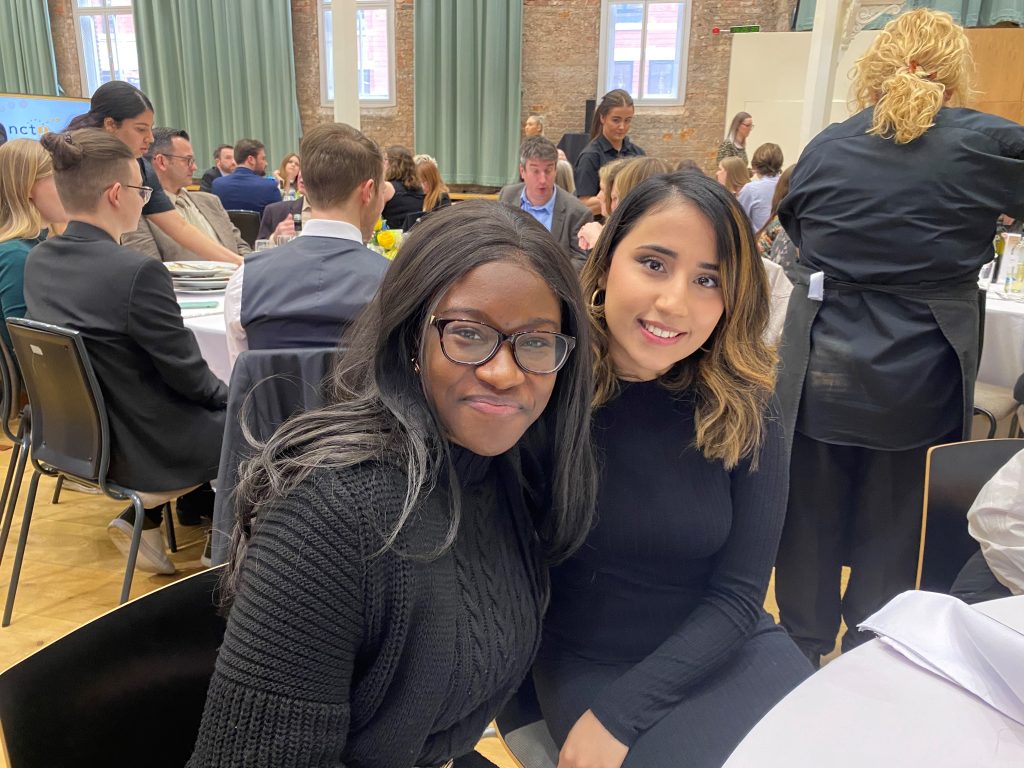 Lord, what can I say? 🙏🏾
So grateful to @NCTJ_news @NewsAssociates @YahooUK for this. @KateRoseWill and @rpwbeauty – thank you for trusting me to share your story. Congratulations to all the winners and finalists! 💫#NCTJawards #StartedHere pic.twitter.com/4sKeNAjX0q

— Phoebe D.Osei (@PhoebeDOsei) March 17, 2022
Freelance journalist Helen Brown, who studied on a fast-track course in London, was highly commended in the student features category and The Mill's Dani Cole, who studied on a Manchester fast-track course, was highly commended in the trainee features category.
News Associates Manchester head of journalism Alice Gregory said: "We are absolutely delighted with our trainees' success at this year's NCTJ Awards for Excellence. To be nominated after all the challenges of the past two years is impressive but to have six winners across five categories is incredible. We couldn't be prouder of each and every one of them and the high-quality journalism they produced. We're delighted all their hard work has paid off and we wish they every success for the future.
"The icing on the cake was being able to attend the awards in person for the first time since November 2019!"
Elsewhere, friend of News Associates, Jem Collins of Journo Resources fame, was recognised for her commitment to 'lifting the lid on journalism's secrets' by winning the equality, diversity and inclusion award.
I applied for the @NCTJ_news awards so many times as a student. I can't quite believe it 😭😭 Tysm everyone, especially my @CfJKent and @NewsAssociates crew pic.twitter.com/qC7neUUkOV

— Jem Collins (@Jem_Collins) March 17, 2022
You can see the full list of results here.
Read about our previous awards and successes at News Associates here.