Where are they now? A News Associates graduate turned Stephen Lawrence trainee reporter tells his story
Now that I'm loving life as a trainee reporter for the Daily Mail, it's worth looking back on all the lessons I learned at News Associates, writes Kumail Jaffer, Daily Mail Stephen Lawrence trainee reporter.
"I came into the course, like many, as a good writer – but I didn't have the reporting knack.
Thankfully, 22 weeks at News Associates changed all that.
It isn't just an NCTJ course, but a rounded multimedia education that prepares you for any newsroom, whether it be local, national or specialist.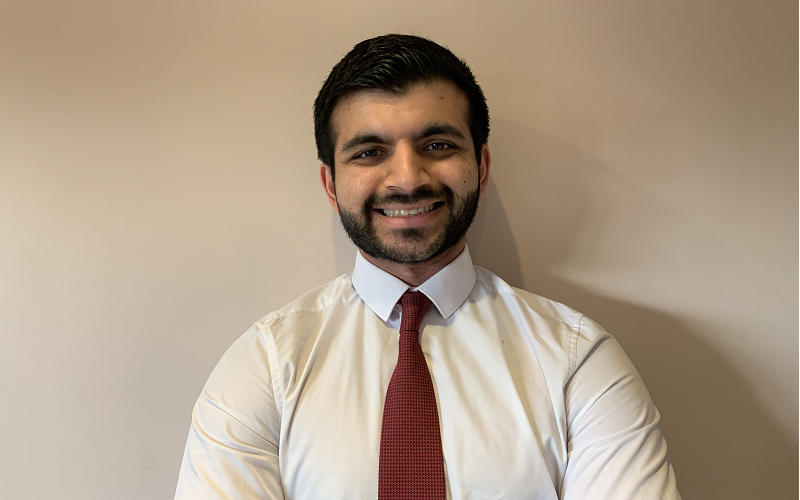 Daily Mail Stephen Lawrence trainee reporter Kumail Jaffer
The broad nature of lessons meant you weren't just learning to pass a test – you were learning how to be a quality journalist.
Clear guidance on reporting, media law and public affairs was supplemented with lessons in journalism ethics, production and feature writing.
Certain modules had their challenges, such as shorthand, but it's a skill I still use out on the doorstep or when I conduct phone interviews.
Extracurricular sessions around the course, such as live-blogging breaking news stories and producing an e-edition of South West Londoner, helped put these new-found skills to the test in a high-pressure but encouraging environment.
We also produced our own broadcast package which involved working as a team and incorporated lots of new skills.
But don't just take my word for it – the course alumni are testament enough to the regime's success.
In Northcliffe House, I can't walk through the lobby without bumping into some of my coursemates who are now at The Independent, Evening Standard, Metro and MailOnline.
You'll walk into News Associates a writer, but you'll leave a journalist."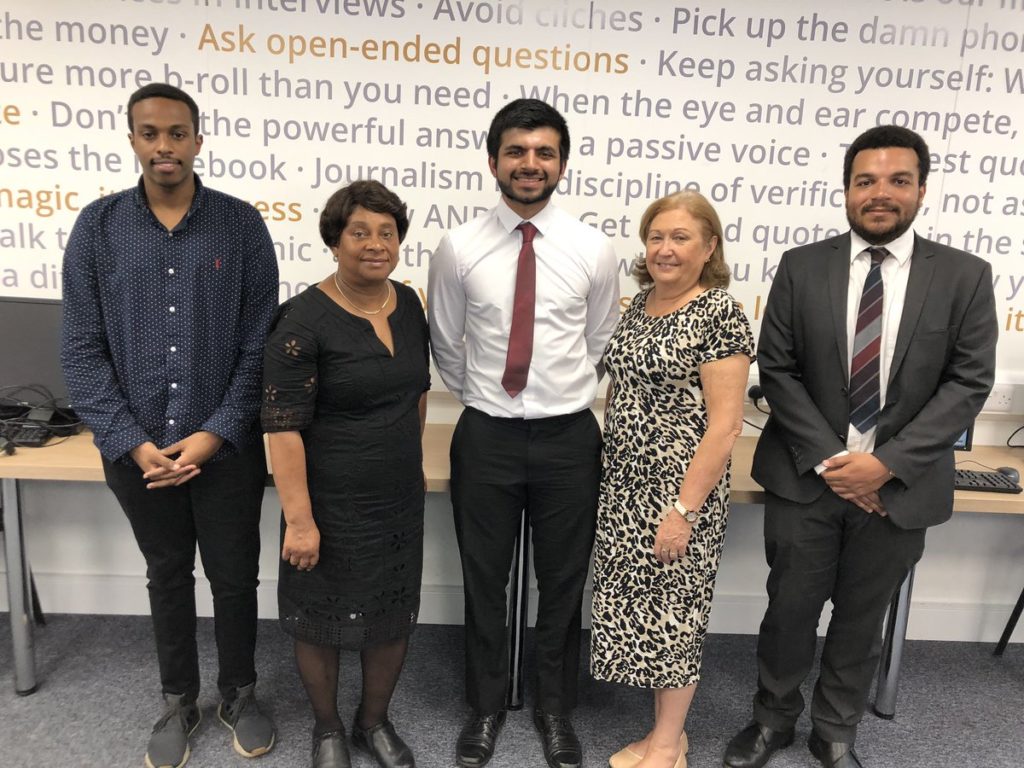 Kamal Sultan, recipient of the Daily Mail Stephen Lawrence Scholarship training at News Associates, Baroness Lawrence, Kumail Jaffer, former News Associates trainee now at the Daily Mail benefiting from the Stephen Lawrence Scholarship scheme, Daily Mail training manager Sue Ryan and Courtney Bartlett, former recipient of the Stephen Lawrence Scholarship now Daily Mail night news editor. Read more here.
Want to follow in Kumail's footsteps? Study for your NCTJ on one of our full-time or part-time journalism courses or our sports journalism courses in London or Manchester. Apply now!
You may also like:
Aspiring chief football writer and role model receives News Associates and Sports Journalists' Association diversity scholarship
Yahoo chooses News Associates to help bring greater diversity to their newsroom
News Associates to train latest recipient of Daily Mail Stephen Lawrence Scholarship aimed at promoting diversity in journalism