Our unique approach to part-time training means you don't have to put everything on hold to complete the essential NCTJ qualification.
We understand your studies have to fit in around demanding work and family commitments, and perhaps even having a social life.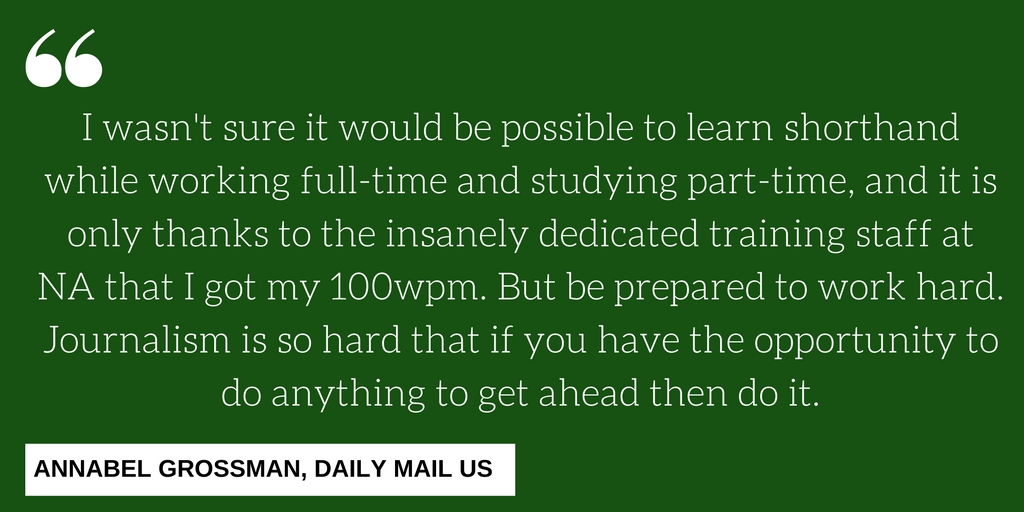 With more than a decade's experience of delivering part-time journalism courses, we know our flexible approach is tried and tested and the perfect way to become a fully-qualified journalist while maintaining an income.
 
For that reason, in consultation with our alumni, we've built in some flexible study weeks around Saturday lessons.
 
At the start of the course we'll give you a study guide which will have all your term dates. There will be a number of weeks where formal lessons won't take place – instead you'll be set work to complete in your own time at home.
 
You can do this at any point across the week, giving you a Saturday back to enjoy.
 
You'll have approximately one flexible-study week a month, but we'll try to organise these weeks to coincide with bank holidays for example, to help your life and study balance.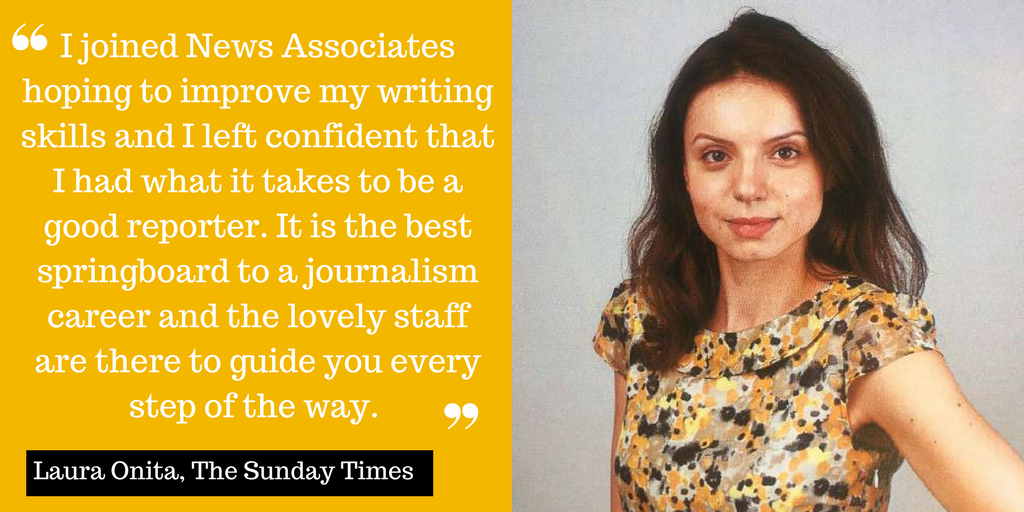 Click here to download the course brochure and prospectus. 
London
 
Our London courses have intakes in October and February. We also appreciate that sometimes it's hard escaping from work on time, which is why our midweek sessions are flexible too. The same lessons will be repeated on Monday and Wednesday evenings – so you can attend which one suits you best, or attend both if a subject is challenging you.
 
Manchester
 
We have one intake a year in Manchester and lessons are staged on Monday evenings.
Our NCTJ-accredited 40-week 'Earn While you Learn' courses commence in February (London) and October (London and Manchester).  Our October 2017 intakes commence on Saturday, October 7 and we are still accepting applications – click here to apply now.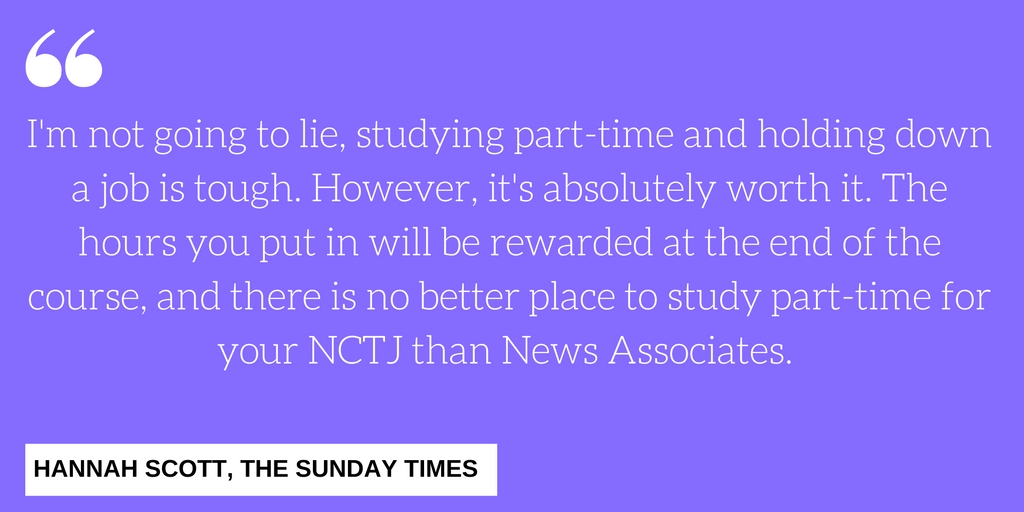 Thinking of studying journalism part-time? Read this advice from former trainees and these frequently asked questions. 
Got another question? Email training@newsassociates.co.uk or call 0208 545 1662. 
Read about the course elements here.