A behind the scenes guide to studying at News Associates: What we've been up to in June
Every month we'll catch up with our journalism students at News Associates as they undertake their Diploma in Multimedia Journalism at the UK's number one NCTJ school.
Click here to join them in September 2017.
We entered summer on a high here at News Associates with esteemed journalist Amol Rajan both kicking off and closing June.
We started the month listening to News Associates law tutor Guy Toyn discuss the decline of journalists attending courts with BBC media editor Amol Rajan on Radio 4's The Media Show.
Missed it? Give it a listen here.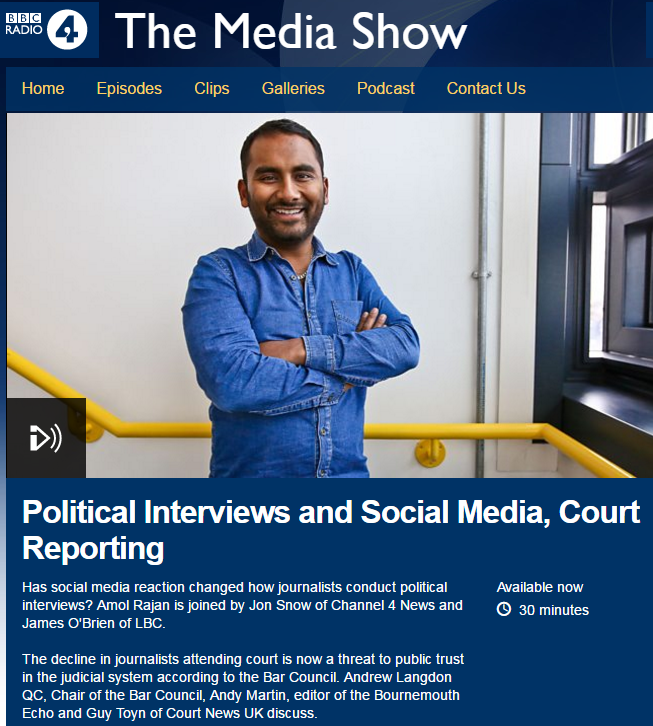 And it wasn't long before General Election fever kicked in. Our London and Manchester trainees did an excellent job of putting these pre-election papers together for South West Londoner and Mancunian Matters.
As the UK prepares to decide, read our 18-page SWL pre-#GE2017 e-edition special jam-packed with interviews here 👇https://t.co/WspHzMJACL pic.twitter.com/RQmKiaI60X

— South West Londoner (@SW_Londoner) June 3, 2017
As evening approaches on June 7 there's ample time to read about all things #GE2017 affecting Greater Manchesterhttps://t.co/twaaSdeOua pic.twitter.com/h2f6FYEUHa

— Mancunian Matters (@MM_newsonline) June 7, 2017
Also at the start of June we announced that our sports journalism trainee Chris Reidy landed the Sky Sports News graduate scheme.
And it's not the first time a News Associates trainee has earned themselves the prestigious spot. Read more about our grad scheme success here.
Another year, another member of #TeamNA on the @SkySportsNewsHQ grad scheme 💪

Congrats @chrisreidy1! #StartedHere 🌟 pic.twitter.com/r5N3U5CQJW

— News Associates (@NewsAssociates) June 6, 2017
And from one illustrious achievement to another – June saw the return of the Shorthand World Cup Final.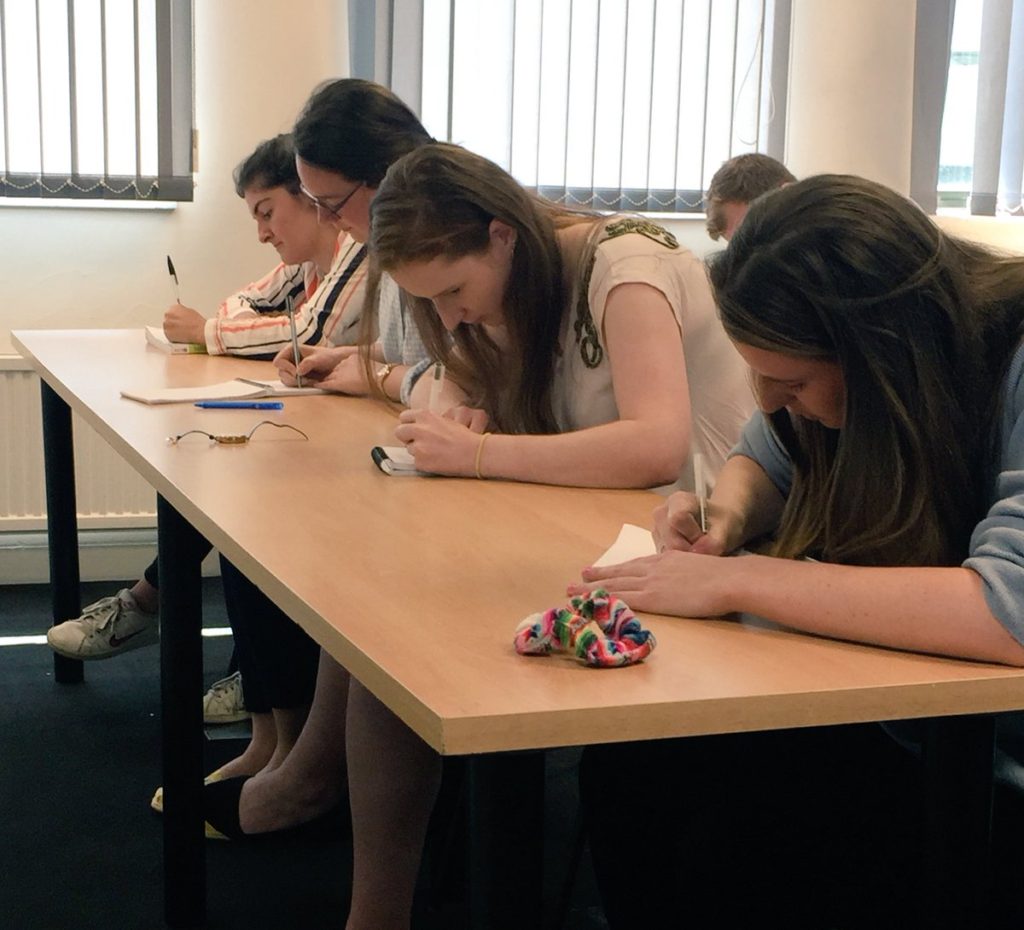 HERE COME THE GIRLS: Feisty females battling it out for shorthand stardom
The record-breaking, all-girl final saw Hannah Solel snatch the plate from Anahita Hossein-Pour and Anna Schaverien and Becky Grey share the cup with neither of them getting any errors!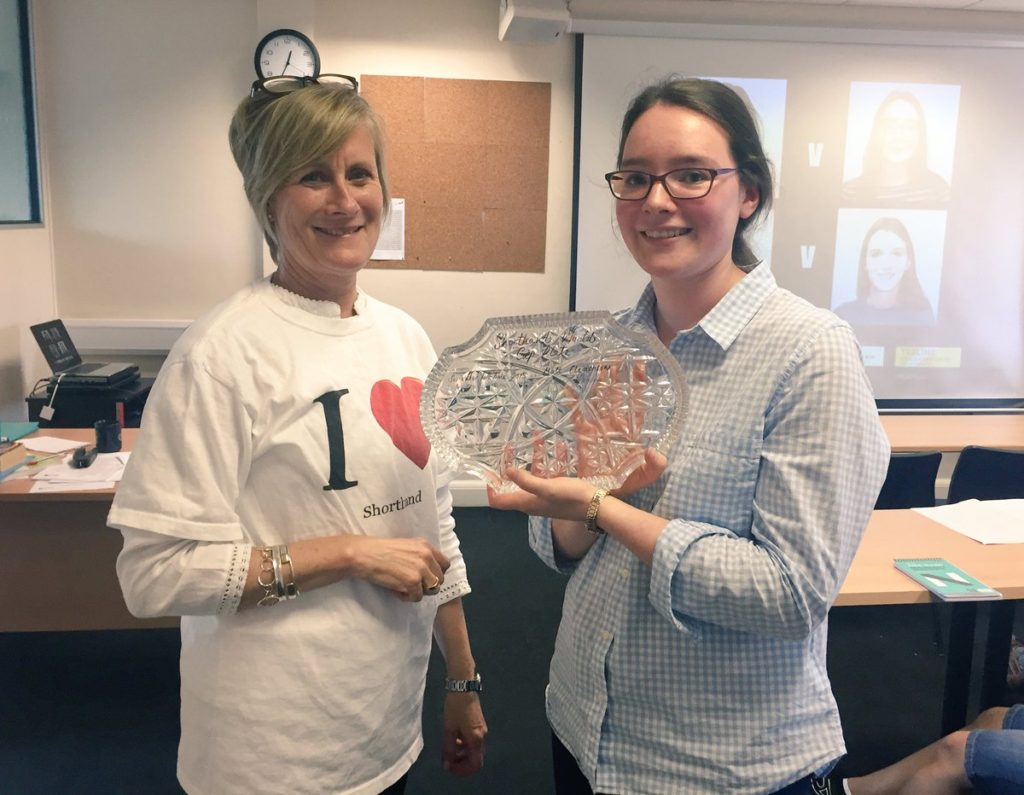 SHORTHAND PRINCESS: Hannah took the prestigious plate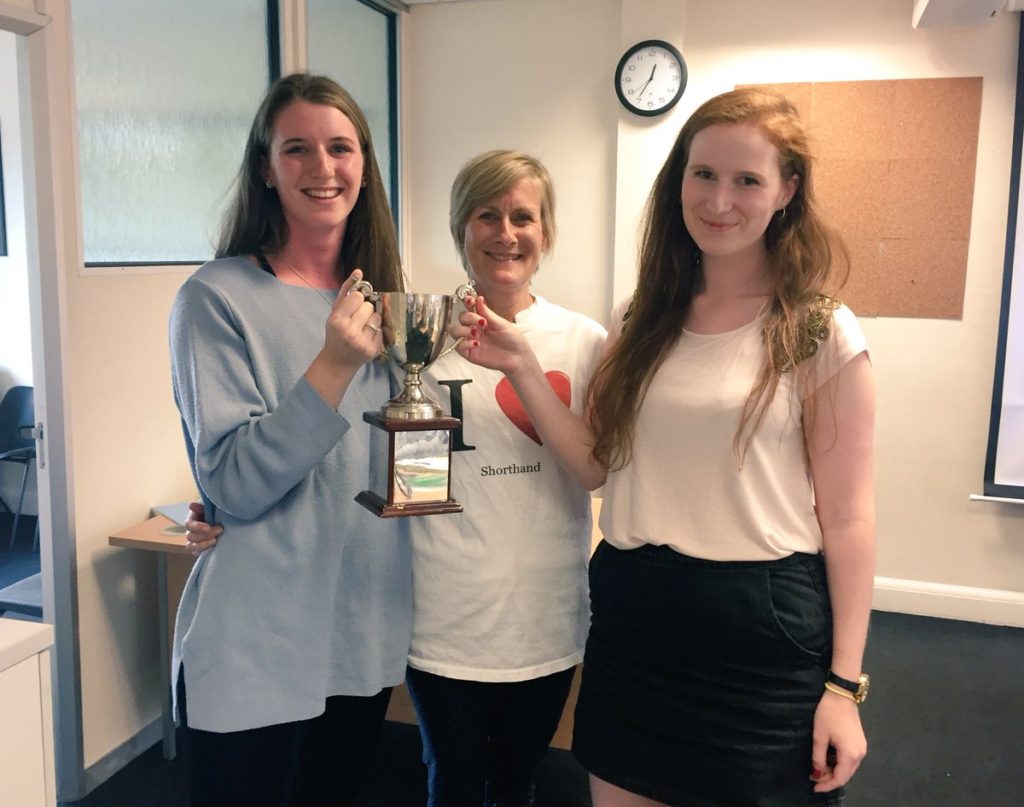 SHORTHAND QUEENS: Gracious Becky and Anna shared the trophy 
On June 8 our full-time and part-time trainees in London and Manchester pulled together everything they have learnt to cover the General Election.
We had trainees at every count in south west London and Greater Manchester reporting and live blogging for South West Londoner and Mancunian Matters.
Check out their live blogs here:
SWL: http://www.swlondoner.co.uk/general-election-2017-results-reaction-video-happens/
MM: http://www.mancunianmatters.co.uk/content/080676696-general-election-2017-mms-live-blog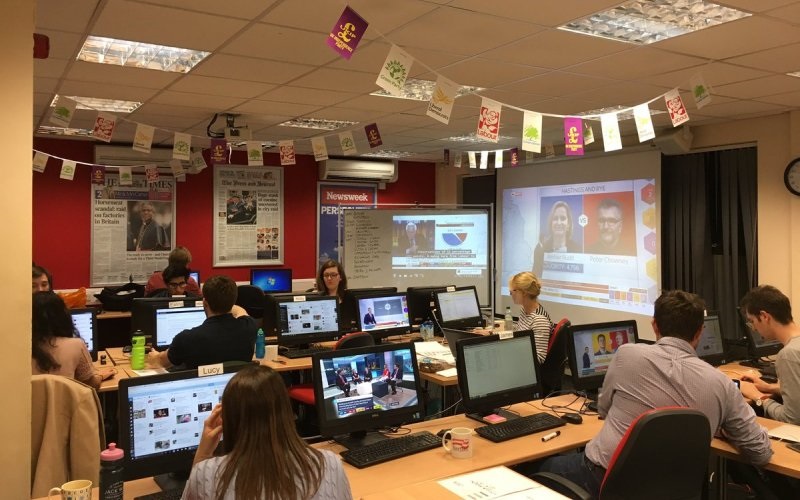 BUSY BEES: General Election coverage went on through the night
And in the not-so-early hours of Friday morning our special General Election bonanza was complete.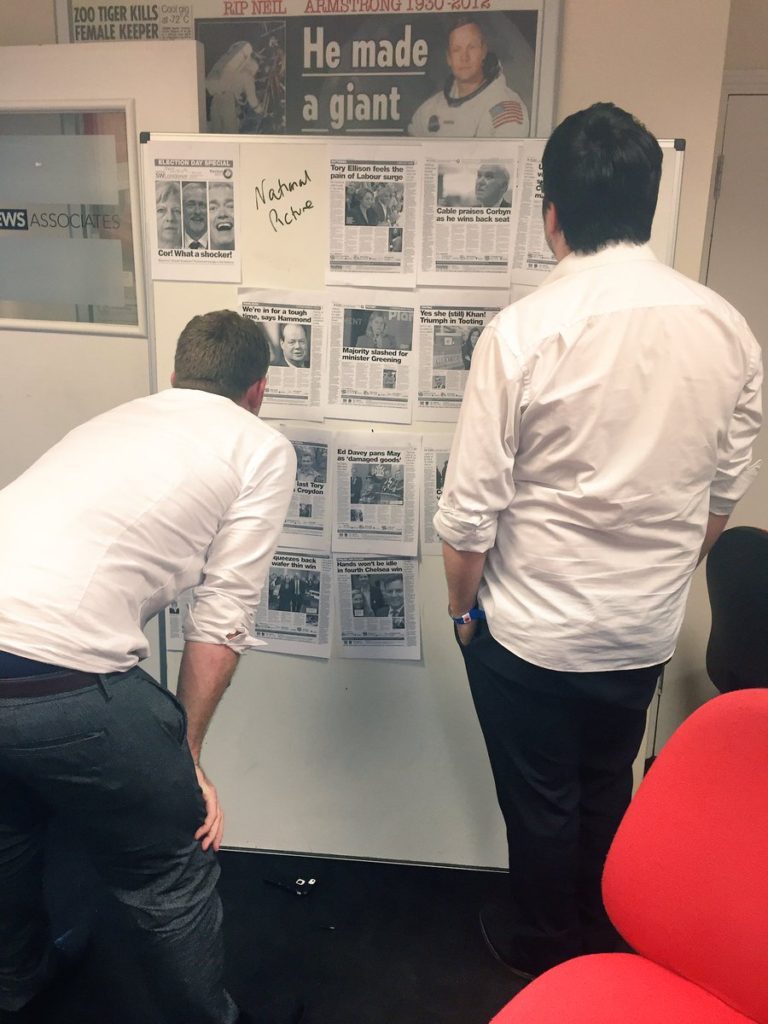 SERIOUS SUBBING: Full-time trainee James Ayles and part-time trainee Robert Middleton making the final edits
We did it! 15 hours later & our 18-page #GE2017 e-edition is complete. Epic work all 🎉👏🏼 #GESWL2017

Read it here 👇https://t.co/Midvkkyuoj pic.twitter.com/WaqdBWIijN

— News Associates (@NewsAssociates) June 9, 2017
Read about how London part-time trainee Robert found covering the election with News Associates here.
And it wouldn't be an installment of #TeamNAdiaries without a picture of a News Associates graduate interviewing a celebrity. So here's the fabulous Joanna Lumley with the even more fabulous Rosie Hopegood who #StartedHere.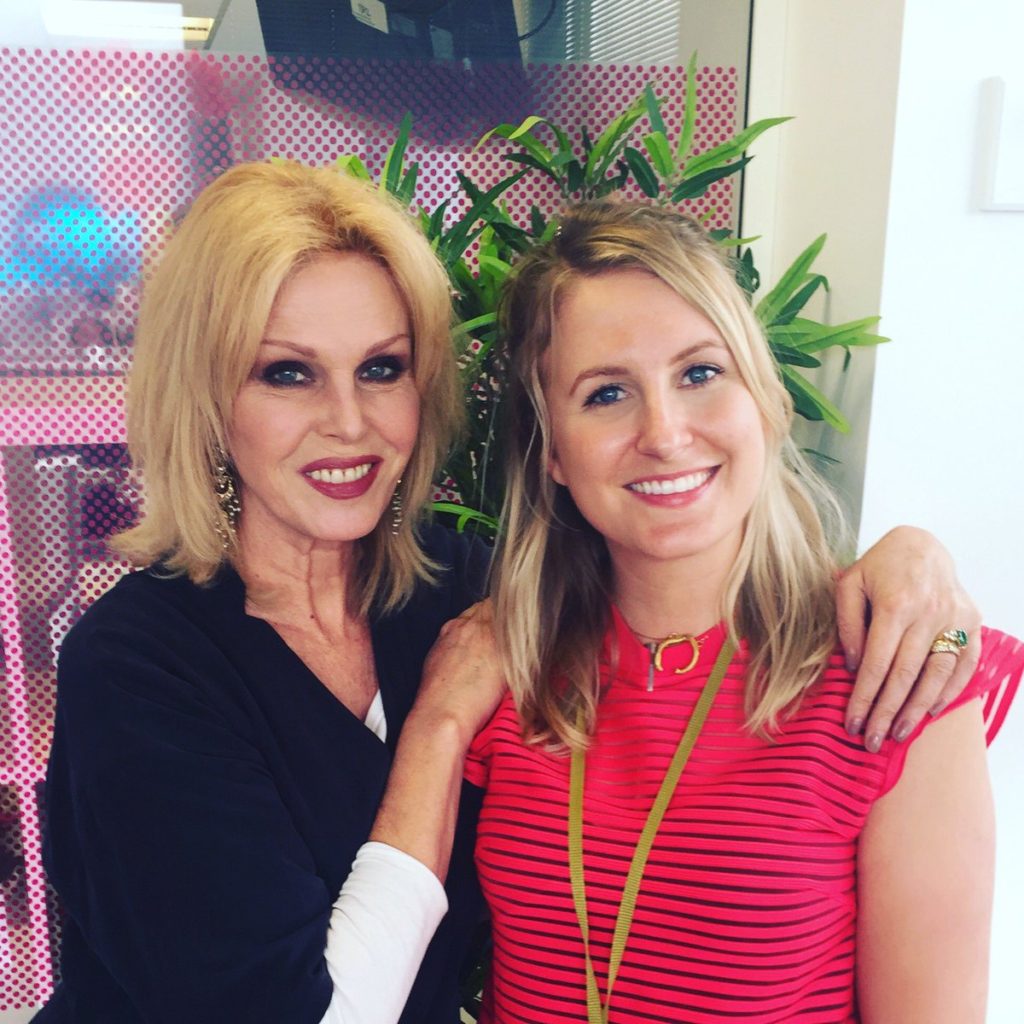 STARS: Features writer Rosie regularly interviews famous faces 
On June 14 tragedy hit Grenfell Tower when dozens of people lost their lives in the fire in Kensington.
A group of our London trainees chose to go to the scene to speak to witnesses and volunteers to see how the community were coming together.
You can read some of their work here:
In the wake of the tragic incident News Associates graduate Lucy Pasha-Robinson undertook some serious investigative work which resulted in numerous front pages on The Independent.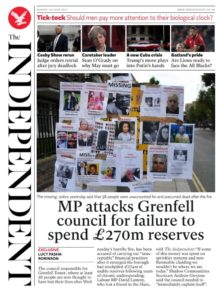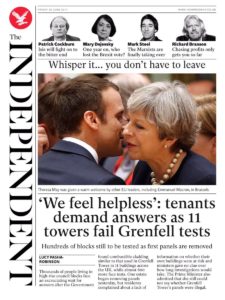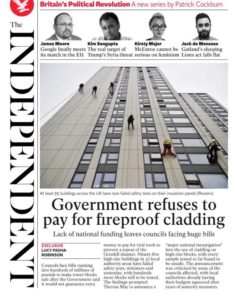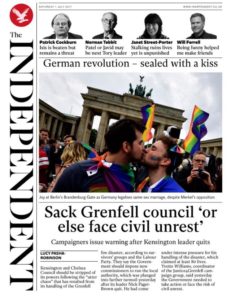 On June 16 we hosted a Sportsbeat journalism masterclass in our Manchester office – but our guests didn't stay in Manchester for long!
We transported our room of university newspaper sports editors and writers to Stamford Bridge to cover a Chelsea press conference before hopping on a metaphorical plane to watch the Dubai World Cup.
To complete our world tour we took the student journalists from Lancaster, Manchester, Edinburgh and Nottingham on a time travelling adventure to cover a day at the Tokyo 2020 Olympics.
👋🏼👋🏼 hope you had fun ✈️ @SCANLU @THEMANCUNION @MANCUNION_SPORT @TheStudentPaper @TheStudentSport @impactmagazine @ImpactSport

Jetlagged? https://t.co/UkA7ZeNbPs

— News Associates (@NewsAssociates) June 16, 2017
On the final day in June we invited university student paper news editors and writers to a journalism masterclass with guest speaker Amol Rajan.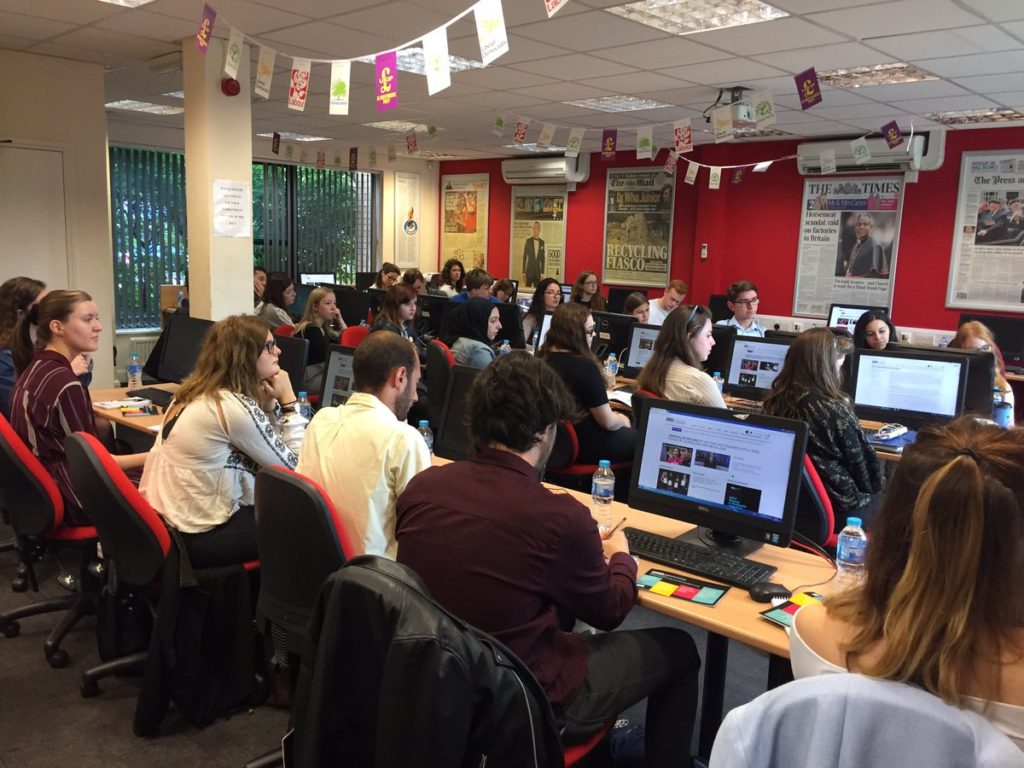 FULL HOUSE: Our guests couldn't get enough of Amol
The former editor of The Independent, now BBC media editor, spoke of his successful journalism career and how to get into the industry before taking questions from our inquisitive crowd.
These young journalists had lots of questions for BBC media editor @amolrajanBBC🙋🏽🙋🏼‍♂️ & they weren't disappointed. Thanks Amol 👏🏼👏🏼pic.twitter.com/xTtERQUR7M

— News Associates (@NewsAssociates) June 30, 2017
The rest of the day included a glimpse into the training we do here at News Associates.
Next up: 'The only way is ethics' with News Associates/Sportsbeat managing editor @jtoneysbeat. pic.twitter.com/zC9EegxElt

— News Associates (@NewsAssociates) June 30, 2017
We're getting our guests working now. Time for a breaking news exercise with @rachelbullnews & @Lucyedyer. It's tense in here! 👩🏼‍💻 pic.twitter.com/5rcbHMzvpo

— News Associates (@NewsAssociates) June 30, 2017
And if all that sounds like your cup of tea, you can sign up to one of our free news or sports journalism workshops in London and Manchester here.
We are now interviewing for our fast-track, part-time and sports journalismcourses in London and Manchester – apply here.
You might also like:
A Day in the Life of a News Associates Journalism Trainee
A Day in the Life of a News Associates Sports Journalism Trainee
You can also follow the success of our trainees and alumni on Facebook and Instagram.