Investigative Journalism: Why slow news matters
Despite financial pressure and worsening press freedom around the world, JournoFest's investigative journalism panellists remain positive about the future of this crucial part of the journalism world, writes Nicholas Tyrrell.
BuzzFeed's Jane Bradley, Wired's Matt Burgess and the Bureau of Investigative Journalism's Meirion Jones talked all things investigations, from freedom of information requests to fake news.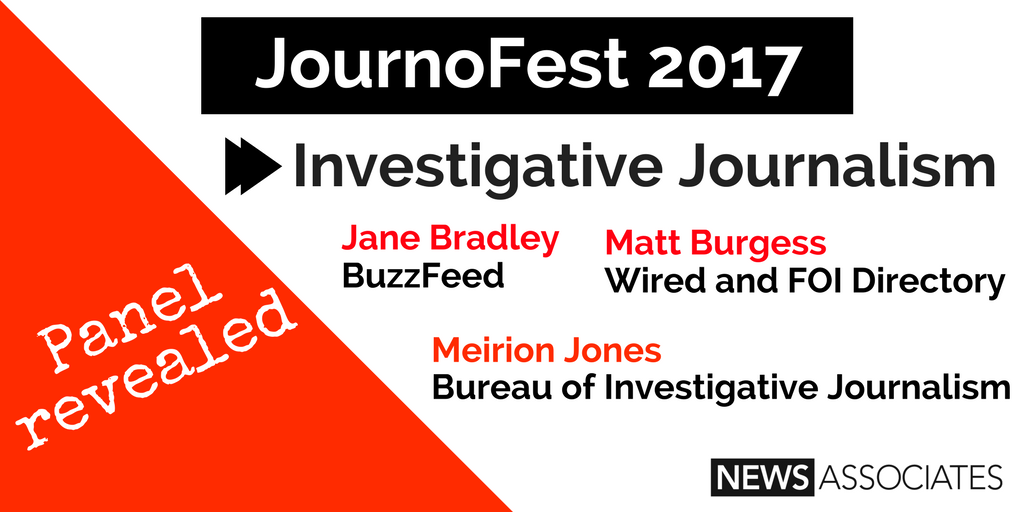 Investigative journalists across the media have faced pressure in recent years as resources continue to dwindle, but the panel all agreed on the essential nature of the work these people do.
Jane said: "I think in today's world we hear a lot about the post-truth world, and the importance of journalists who don't just report on a press release – there's a huge need for that.
"The fact that new media like BuzzFeed have invested shows that it is not dated."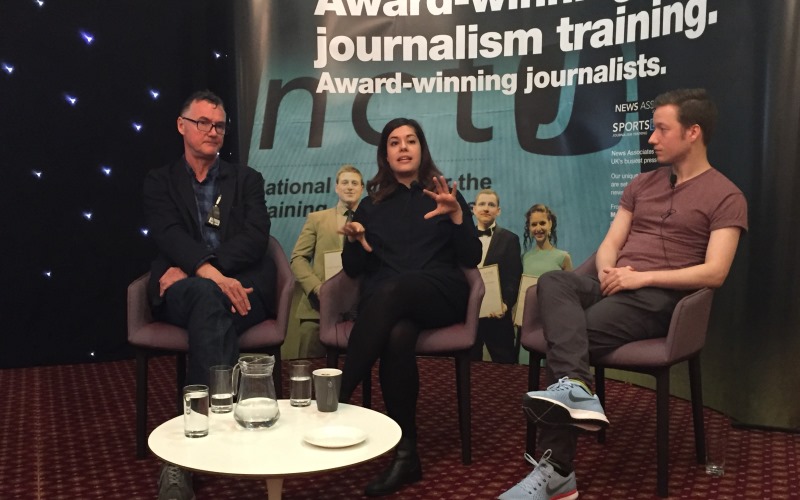 Matt added: "The nature of the job is changing but it's as important as at any point."
The panel had plenty of tips for aspiring investigative journos.
Jane said: "Ideas are your key currency as an investigative journalist.
"The way to make yourself stand out is simply to go out and find stories."
'Very simple, three words: Don't be shy!' ✅✅✅ @MeirionTweets' top tip for #TeamNA at #JournoFest. pic.twitter.com/gTSCuZixdY

— News Associates (@NewsAssociates) May 13, 2017
Matt urged the delegates to look at current news stories and think about how they could be reinterpreted with new information further down the line.
He said: "Think about things differently – a story may have broken at the moment and everyone may be covering it now but is there another way to cover it in a few weeks time."
Meirion emphasised the need for journalists today to merge new techniques and skills with a commitment to hard graft – and a lack of fear of being disliked.
He said: "You've got to put in mad hours if you want to make it in investigative journalism.
"Your bosses will hate you – no one has ever invited me to their parties."
Read about our other JournoFest panels by clicking on the links below:
The anatomy of a news story: When terrorists strike
Political journalism: Going beyond the Westminster bubble