We get asked a lot at News Associates about when the journalism graduate and trainee schemes open, and we wanted to share with you some other resources when looking for jobs.
If you're an alumni, please make sure you join our jobs group on Facebook, where we post any jobs we're sent.
And everyone should watch this video of notable journalists including Sky News senior correspondent Ian Woods, Financial Times undercover reporter Madison Marriage, BBC News Intake senior broadcast journalist Narinder Kalsi and Guardian Brexit correspondent Lisa O'Carroll sharing their top tips for getting into journalism. 
(PS There's another top tips video at the bottom of the page!)
We'll try to update this list as often as we can, so keep checking back – and if you're a News Associates trainee/alumni then ask us for help when applying.
Print
The Telegraph Editorial Training Scheme – Closes: February 23, 2018
A two-year programme, tailored to your strengths, across both journalism and leadership.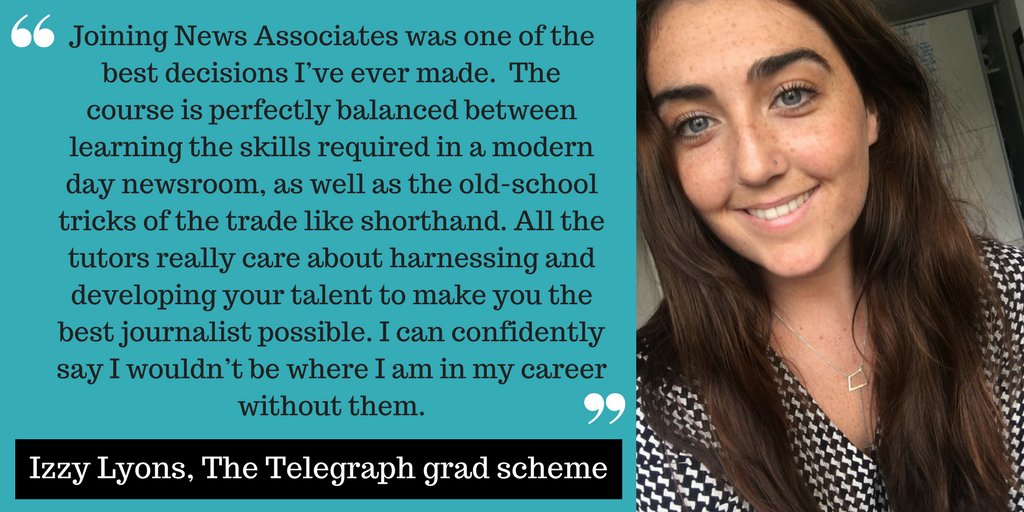 The Financial Times Paul Mclean Graduate Scheme – Closes: February 28, 2018
An entry-level contract, with six weeks initial training at the Financial Times.
London Sport Graduate Placements – Expected to Re-Open in February 2018
Five 12-month placements across insight, support and marketing.
The Independent and Evening Standard Apprenticeship – Expected to Re-Open in February 2018
A two-year fast-track programme, including an NCTJ.
Daily Mail Reporting and Sub-Editing Graduate Schemes – Closed February 2018.
These are both year-long scheme, giving graduates in-house training and five months external placement.
The Sun Sports Journalism Apprenticeship and News Journalism Apprenticeship is expected to re-open in July 2018 and is open to both graduates and school leavers.
The Times offers several graduate schemes, covering Sub-Editing, Picture Editor and Reporting. These are expected to reopen in October 2018.
Two-year scheme including a six-month regional placement
Wall Street Journal Video Internship, Health and Science Internship Scheme and Reporting Internship Schemes will also reopen in October 2018.
These are 10-week paid internships in New York focusing on your chosen specialty.
Global Data Journalism Graduate Programme closed November 9, 2017 and offers a 12-month training scheme across all areas of the business, including the New Statesman
MailOnline Graduate Scheme closed on November 17, 2017.
The year-long scheme, gives graduates in-house training and five-month external placement.
Broadcast
CNN London, Digital and Video Internships – Closes: March 1, 2018
Four-month paid scheme across either digital or news.
Sky Sports Graduate Scheme – Closes February 23, 2018.
An eleven-month scheme for those in their final year of undergraduate/postgraduate journalism studies.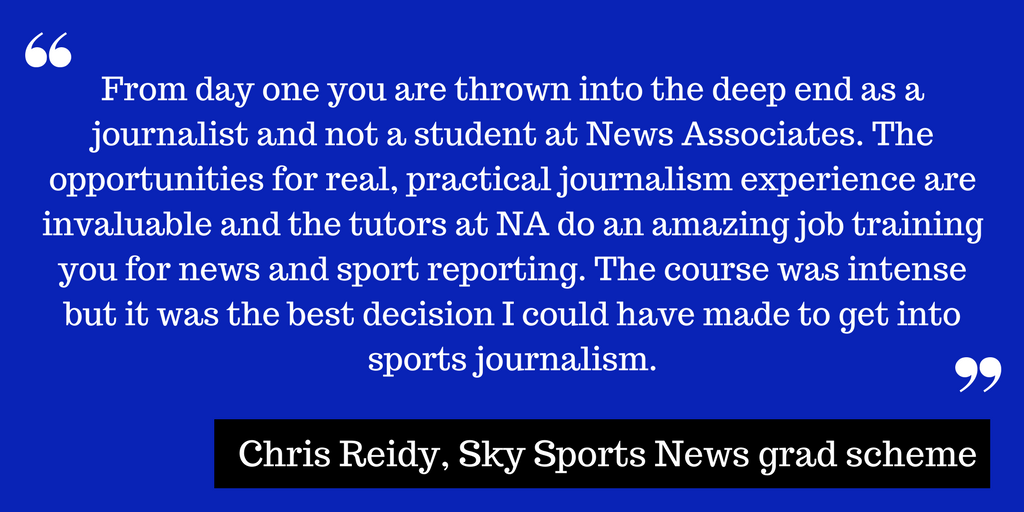 Channel 4 Apprenticeship Schemes – is expected to re-open on February 28, 2018 and is a 12-month scheme while earning a level three or four qualification.
BBC World Service Languages Future Voices Scheme – expected to re-open in February.
A six-week paid scheme for bilingual students or graduates with an interest in journalism.
Sky Sports News Apprenticeship and  Sky News Journalism Apprenticeship closed on February 19, 2018 and both offer a two-year training programme for school leavers, not graduates.
BBC Journalism Trainee Scheme is expected to re-open in March 2018, and is an 11-month scheme producing journalism at the BBC.
Channel 4 Apprenticeship Programme is expected re-open on July 30, 2018, and offers a 12-month paid scheme in various areas across Channel 4 from media and creative to finance.
ITV News Traineeship – Closes March 11, 2018.
A nine-month contract at a local ITV region offering on-the-job training.
Online, digital, video and agencies
Google News Labs Fellowship offers an eight-week summer programme in conjunction with the FT, BBC, Guardian and others that is expected to re-open in February 2018.
The Economist, Social Media Fellowship is a summer scheme expected to reopen in June 2018 that offers a 12-month contract working across social media.
Business Insider, Social Media Fellowship (Video) closed August 2017 and is a six-month paid scheme across social platforms, specialising in video.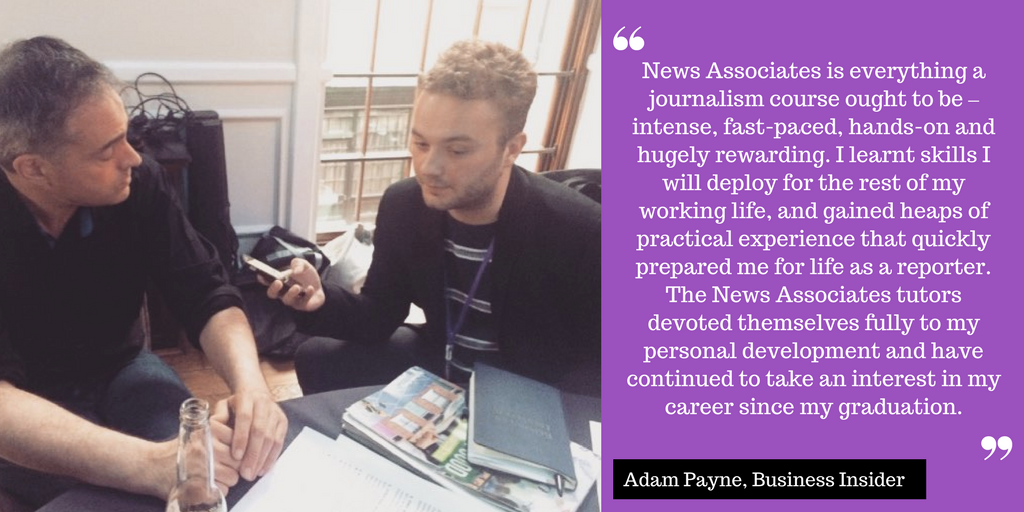 CNN London, Digital and Video Internships closed on November 1 and is a four-month paid scheme across either digital or news.
The Reuters Journalism Internship Programme closed October 1, 2017 and is a ten-week programme from June 2018 in reporting, while there was also the Reuters Journalism Training Programme (Middle East and Africa) which closed on December 22, 2017. This offered on the job training, initially in London, before going out to the Middle East or Africa).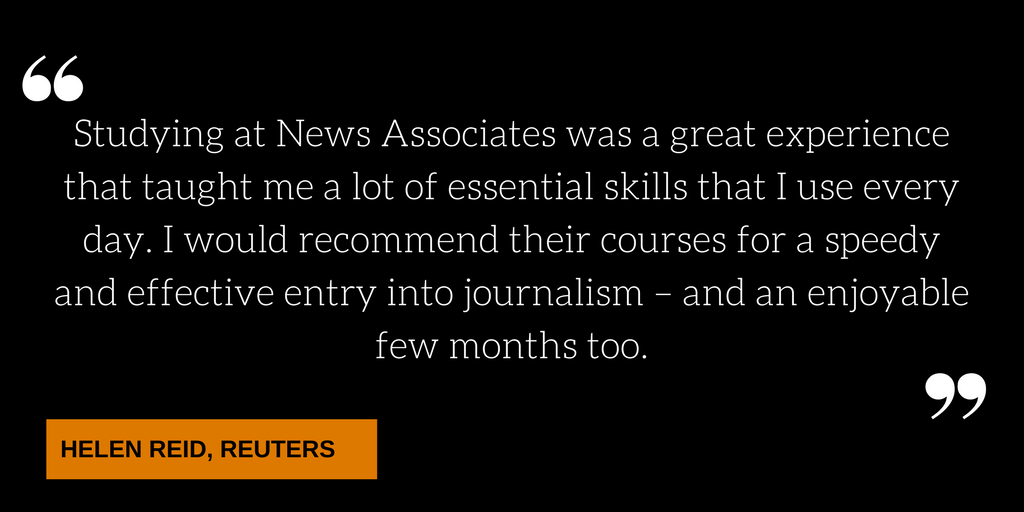 Offering a  year-long scheme as a digital editor across ESPN's sport websites, the ESPN Editorial Training Internship closed on December 15.
News Associates runs a two-week journalism taster summer school. The intensive course covers the basics of news and feature writing, media law, mobile video and shorthand. It's designed for those looking to dip their toe in the water before committing to a journalism course or career. Applications are now open for August 6-17, 2018.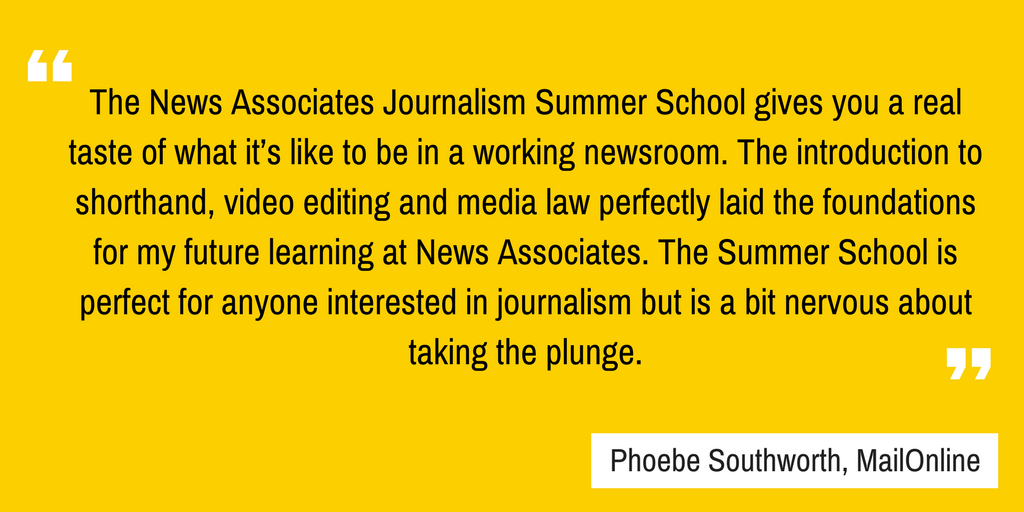 There are a number of other schemes we are aware have run in the past but we are unable to provide details of when or if they will re-open at present.
We will provide new information as soon as it becomes available.
These schemes are:
The Sun Graduate Scheme
The Sunday Times Graduate Scheme
Daily Mirror, Sunday Mirror and Sunday People Graduate Scheme
BBC Radio Journalism Apprenticeship
Incisive Media Trainee Scheme
Lots of our News Associates journalism trainees have gone on to land places on these prestigious graduate schemes.
Follow in their footsteps and apply to study on our full-time, part-time or sports journalism courses in London and Manchester now.