Weekly news quiz: Can you beat our journalism trainees?
We know how important it is for our journalism trainees to keep up to date with current affairs which is why we give them a weekly news quiz to check they're reading the papers from front to back.
Have you read the papers thoroughly? Is your general knowledge up to scratch?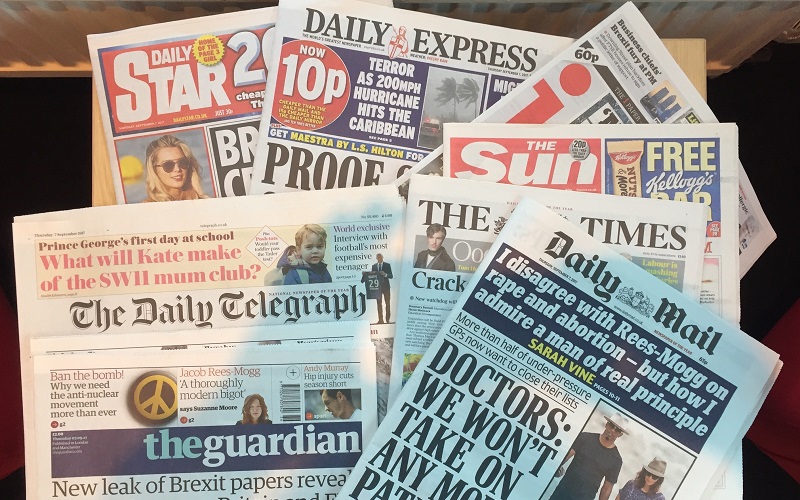 Take today's news quiz (September 9) to find out. You need to get seven right to pass.
Prince Harry's girlfriend Meghan Markle has given an interview talking about the couple's romance. In which magazine did the interview first appear?
England are playing the West Indies in the final test match of the summer. Who is England's cricket captain?
Who is the Foreign Secretary?
Who is the EU's Chief Brexit Negotiator?
It's Prince George's first day at school today – where is going school?
Why has Lidl's range of Greek food come under attack?
Why are Ryanair passengers likely to have heavier suitcases from November 1?
Jennifer Lawrence has been all over the media and on the red carpet last night at the premiere of her latest film called?
Why has the headmistress of a secondary school in Lewes told girls to wear trousers?
The Caribbean and Florida is about to be hit by which hurricane?
How did you find that? Tweet your results to @NewsAssociates.
See what else our trainees get up to while studying on our journalism courses here.
News Associates is officially the UK's number one NCTJ journalism school and our trainees go on to achieve great things both academically and journalistically. 
We are now interviewing for our fast-track, part-time and sports journalism courses in London and Manchester – apply now.