News Associates dominate 2017 NCTJ Awards for Excellence shortlist
Nine News Associates graduates have been shortlisted for the NCTJ Awards for Excellence 2017.
Our nominations cover news, sport, top scoop and features – as well as making up one third of the Student Journalist of the Year shortlist.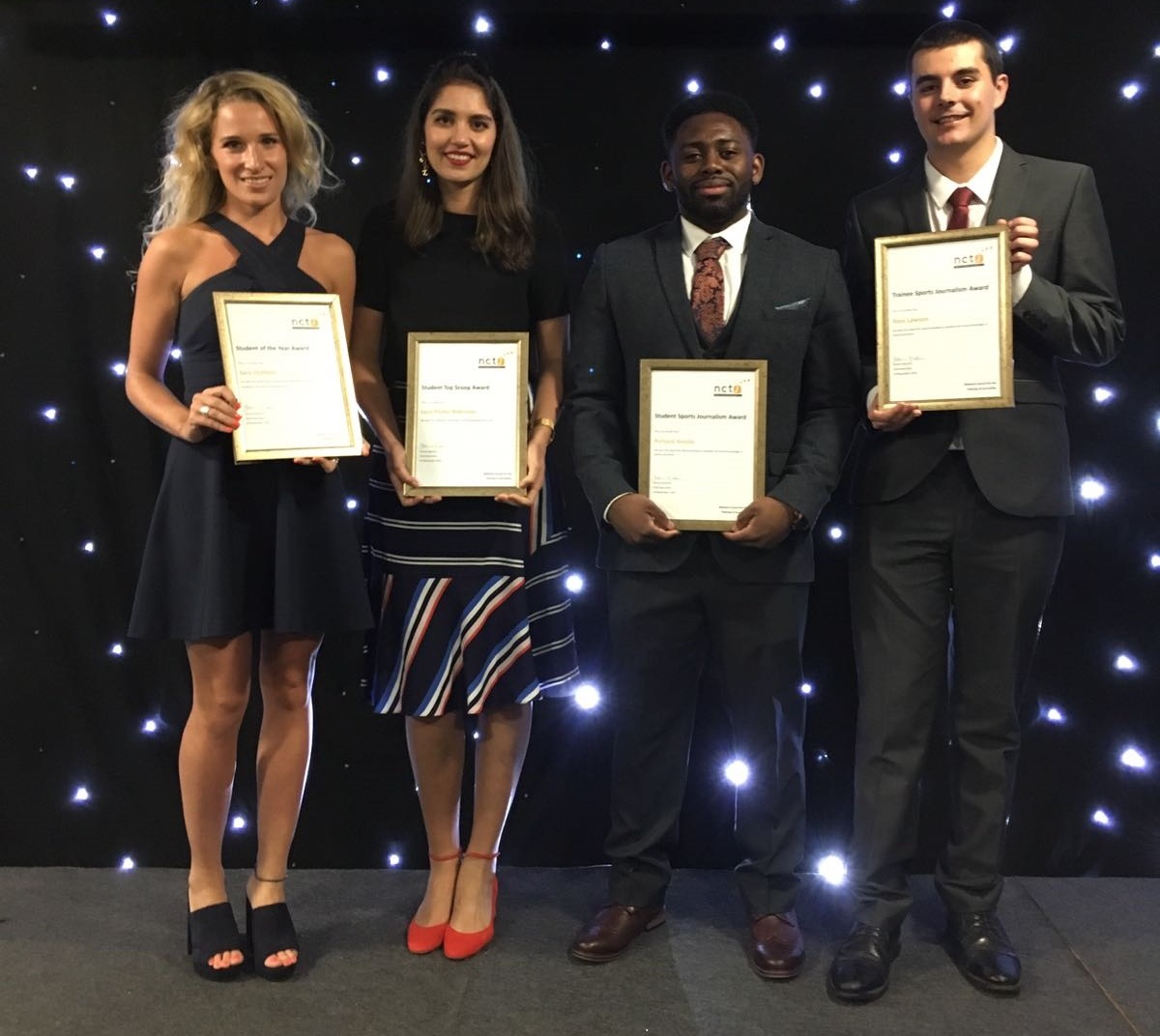 A News Associates graduate has won the prestigious NCTJ Student Journalist of the Year award for the past two years.
Thomas George who studied in Manchester said: "I am extremely proud to be nominated for this award.
"I couldn't have done it without the incredible help and support from everyone at News Associates who helped to make my training enjoyable, as well as equipping me with the skills for a career in journalism."
Thomas will be up against London student Anna Schaverien at the awards in Hampton Court next month. 
Can't quite believe it but I've been shortlisted for @NCTJ_news student of the year. Huge thanks to @NewsAssociates for training me! https://t.co/y0EA4V84nf

— Anna Schaverien (@annaschav) October 16, 2017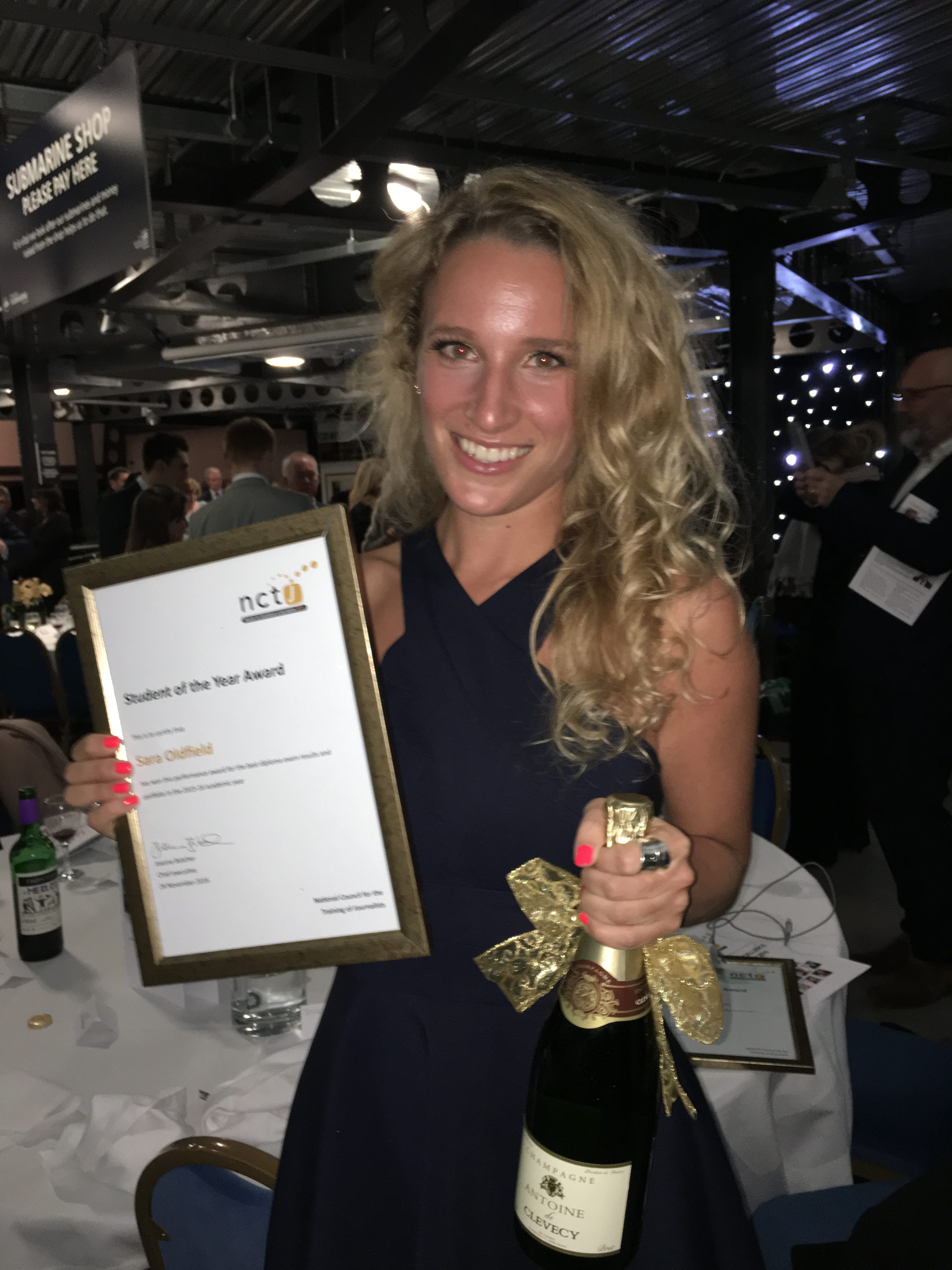 News Associates graduates from various courses in London and Manchester make up the entire trainee News Journalism category.
Neil Athey, who studied in Manchester in 2015 and now works at the Lancashire Telegraph, said: "It's fantastic to be selected among other enthusiastic journalists.
"I never expected to be considered, it's given me a great confidence boost to know I must be doing something right!"
Fellow Manchester grad Samar Maguire said: "I'm delighted to be shortlisted for the award.
"There are a number of brilliant trainee journalists out there, so to see myself on the list was a bit of a shock.
"I obviously wouldn't be where I am without News Associates, particularly the team in Manchester."
Former London part-time trainee Joe Middleton said: "I am delighted to be shortlisted for the Awards for Excellence.
"It is a real surprise as I've have never been nominated to win anything before ever (unless you count Most Improved Player at Kemsing FC when I was 15).
"It's good to see so many local journalists on the list who I know produce stellar work so the standard is pretty high."
News Associates are also representing in both the student and trainee Sports Journalism category.
Katie Falkingham, who graduated from our sports journalism course in London in 2016, said: "I am over the moon to be nominated for the NCTJ Awards for Excellence.
"Working at Sportsbeat has gifted me so many opportunities and it's great to see that recognised in being shortlisted alongside other great titles and journalists."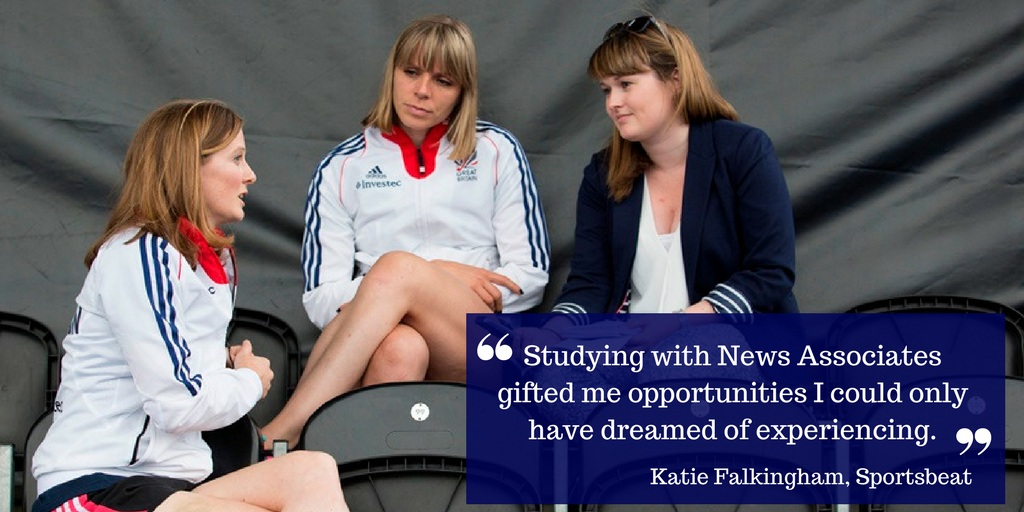 Katie's colleague Fiona Tomas is up for the student Sports Journalism award.
Fiona said: "I'm amazed to have been shortlisted for such a prestigious accolade such as the NCTJ student Sports Journalism award.
"Big thanks must go to my former tutors at News Associates in Manchester – Andrew Greaves and Tom Pilcher – for nurturing my writing talent and allowing me to develop my creative flair through partaking in regular matches of classroom cricket and mini golf.
"Shorthand tutor Ed Roberts also deserves a big shout out too for the countless number of hours he put in to make sure myself and my fellow colleagues all passed 100wpm shorthand.
"I thoroughly enjoyed my year at the centre where the opportunities I had to develop my skills as a sports journalist were second to none!"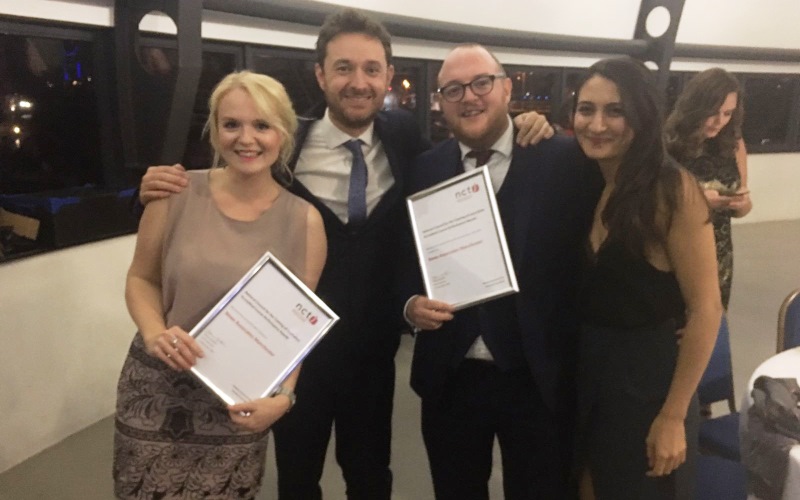 Keumars Afifi-Sabet's FOI about student accommodation won him a spot on the student Top Scoop shortlist.
The London part-time graduate said: "I'm surprised and delighted my story's been shortlisted.
"The finances behind student housing can be a very murky issue, and I'm glad if my story had even the slightest impact on shedding light on how UCL manages its properties.
"It took a long while to pull everything together, and I'm grateful for having had the time and space to work on a story like this."
Part-time graduate Carly Minsky is once again flying the flag for News Associates in the Features Award, this year as a trainee.
She said: "I'm delighted to have been shortlisted in the features category this year.
"It is particularly meaningful to be acknowledged for my analysis pieces on technology, since I only started covering the sector earlier this year.
"Both stories I submitted are on topics I think are vital to address in the media: low representation of women in technology roles, and the increasing need for better cybersecurity awareness."
News Associates managing editor James Toney said: "This shortlist proves that Team NA aren't just good in the classroom, they're also great in the newsroom, and it's great to see their hard work recognised."
News Associates – which was named the UK's top journalism course at last year's awards – has a proud record in the NCTJ Awards for Excellence and former winners include journalists now working across the media from The Times to Evening Standard, Time Out to the BBC and Sky News and in local and regional press and agencies.
If you are interested in studying with News Associates, the UK's number one NCTJ journalism school, click here.