A behind the scenes guide to studying at News Associates: Our year so far
Every month we'll catch up with our journalism students at News Associates as they undertake their Diploma in Multimedia Journalism at the UK's number one NCTJ school.
Click here to join them in September 2017.
It's been a busy start to the year here at News Associates HQ.
We've said goodbye and bon voyage to our September fast-track crew…
Last night we waved farewell 👋🏼 to our latest bunch of young journos 🗞 Good luck 🍀 & stay in touch 📱#TeamNA #StartedHere #ThanksTrainees 💛 pic.twitter.com/WtfOq29Lr1

— News Associates (@NewsAssociates) January 28, 2017
But welcomed a whole new bunch of trainees with open arms.
And they really #LoveShorthand
Really, really #LoveShorthand
We're not sure if #TeamNA ❤️ shorthand or @teeline more 💕✍🏼 #Valentines #LoveShorthand pic.twitter.com/XDrZxHm8BU

— News Associates (@NewsAssociates) February 14, 2017
We've covered everything from the Australian Open…
To Random Acts of Kindness Day.
We dominated the NCTJ diploma exam awards…
And the young sports writer category of the British Sports Journalism Awards shortlist.
We've seen #TeamNA write the headlines…
And present the news.
We topped the league tables…
We've been to Loughborough…
And Lancaster…
Birmingham…
And Cambridge.
We've had speakers…
And held workshops.
We've learnt people don't buy newspapers anymore…
Because they're consuming their news on social media.
How do you consume most of your news? 🤔

Vote now 👇🏼

— News Associates (@NewsAssociates) February 22, 2017
And we've got so much more to look forward to in 2017.
We've got loads more workshops lined up…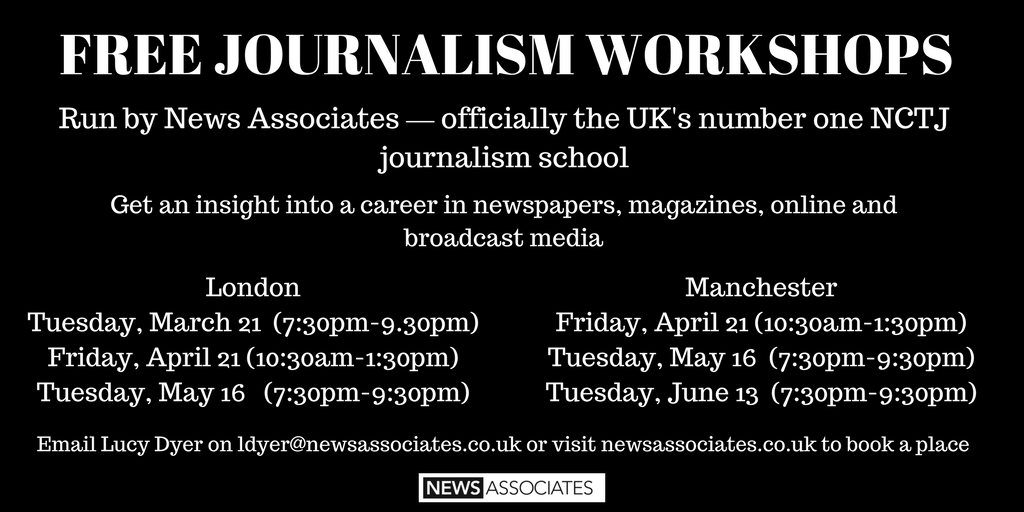 And we're recruiting for our sports journalism, part-time and fast-track courses in London and Manchester.
Apply now: http://newsassociates.co.uk/apply-now/