News Associates inaugural JournoFest massive hit with trainees and speakers
With every speaker as good as the next, JournoFest 2017 was a massive success.
News Associates trainees and alumni were treated to a day of panels and speakers with some of the most notable names in journalism on Saturday, May 13.
Seated and ready for #JournoFest amazing speakers @newsassociates #journalist pic.twitter.com/WdXY1ATKtR

— Louise Gookey (@louisegookey) May 13, 2017
Keynote speaker former BBC News anchor Maxine Mawhinney left our trainees in awe as she described her phenomenally successful journalism career.
The BBC News veteran spoke fondly of the NCTJ, saying she still uses the skills learnt on the course in her career today.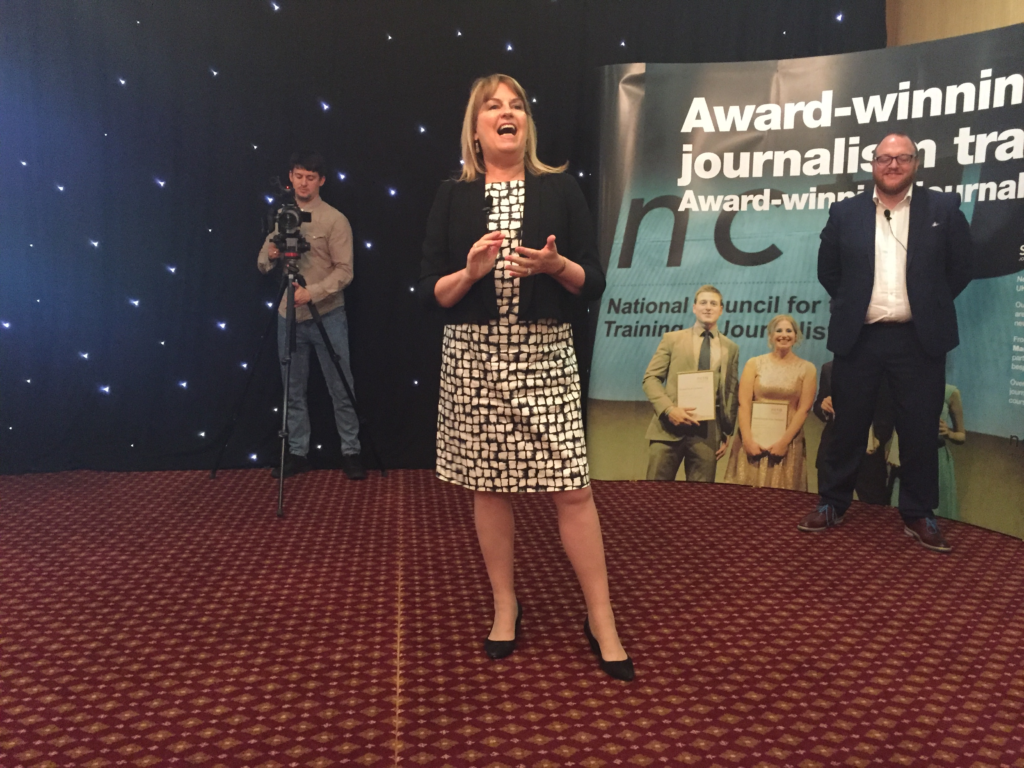 From her live coverage of the death of Princess Diana to reporting on Bill Clinton's presidency from Washington, Maxine described how her career took her around the world – and mostly without the internet.
Maxine had buckets of advice for the young journalists in the room, she said : "Keep to the facts, no speculation. It will never let you down.
"Stay true to the profession."
"Question, query, and do your research" – top advice from the fab @maxinemawhinney #JournoFest

— Emily Coady-Stemp (@mlycdystmp) May 13, 2017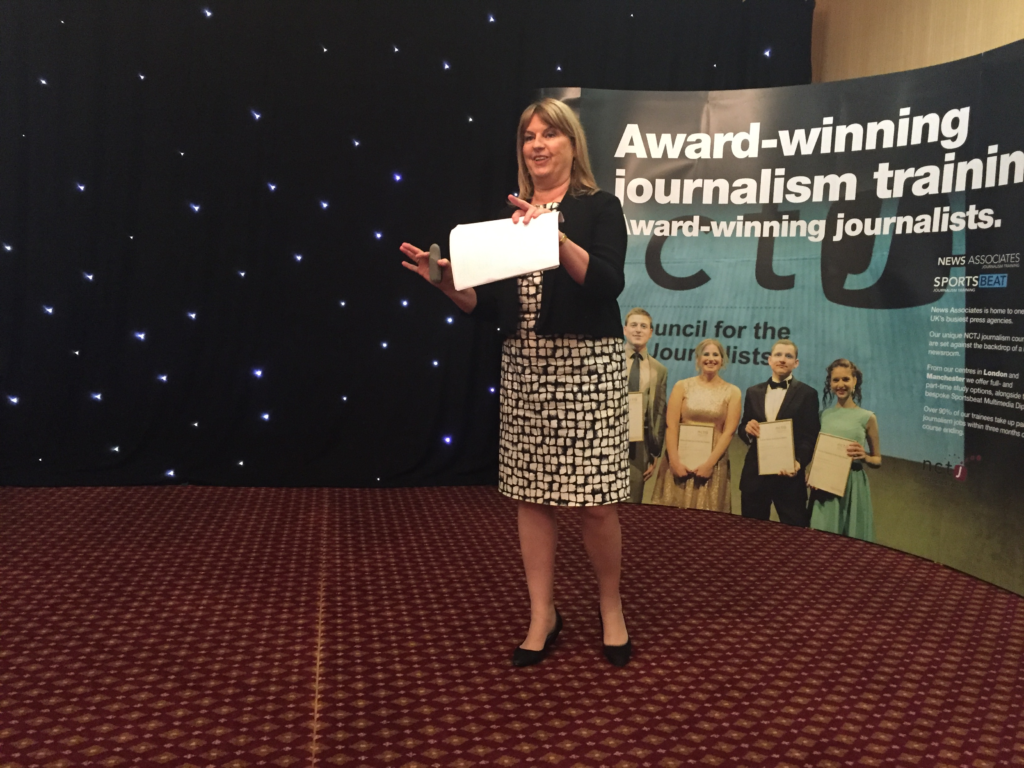 .@maxinemawhinney says 3 most important qualities for young journos are: passion, bravery and a good sense of moral ethics #JournoFest

— Ed Martin (@EdMartinjourno) May 13, 2017
From one BBC to legend to another, next up on stage we were in conversation with Dan Roan.
The BBC sport editor spoke about how mainstream sport has become in the last decade.
"We're the lead story on the 10 o'clock news more than I could ever have imagined," he said.
"When sport is at its finest nothing compares to it" could not agree more! @danroan #JournoFest

— Laura Fox (@bylauramfox) May 13, 2017
Dan spoke about the alleged scandals at British Cycling, the International Olympic Committee and FIFA.
"When you meet dopers they're not necessarily bad people. They might be weak people, but many of us are," says @danroan #JournoFest

— Andrew Meredith (@Merry_Meredith) May 13, 2017
His words of advice to Team NA were: "You've got to constantly read. Read, read, read."
Our first panel of the day was titled 'Investigative journalism: Why slow news matters' and sitting on it we had BuzzFeed investigative reporter Jane Bradley, Bureau of Investigative Journalism investigations editor Meirion Jones and Matt Burgess of Wired and the FOI Directory.
It wasn't long before our panel were onto the topic of fake news. "I believe in facts, figures, photographs and footprints," said Meirion. A point that was echoed by the rest of panel.
On the topic of #fakenews – @mattburgess1 says there's 2 types: deliberately fake, and the type politicians don't agree with #Journofest

— Anna Schaverien (@annaschav) May 13, 2017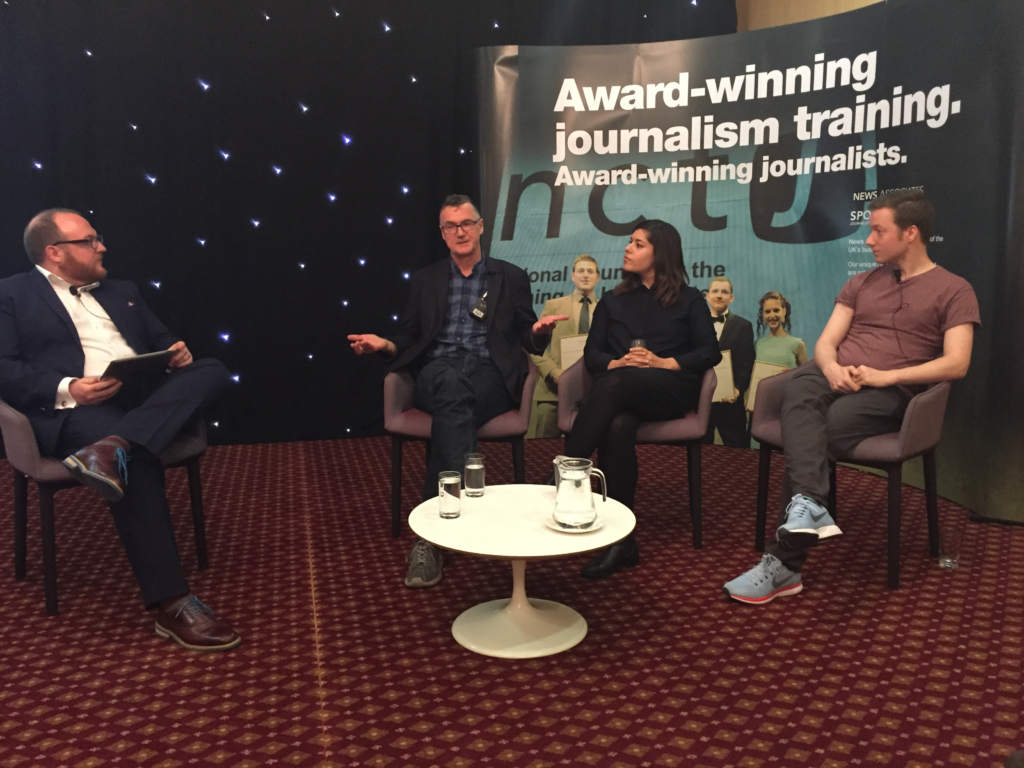 Despite describing investigative journalism as being 'like you're swimming upstream' and you need to 'put in mad hours if you want to make it' our panel did say that journalism is more open that it has ever been and they had lots of top tips.
@jane__bradley inspires at #JournoFest "Resources and time are the lifeblood of investigative journalism."

— Sophie Rae Jones (@sophierachjones) May 13, 2017
"Make a conscious effort to meet new sources," said Jane. "Speaking to someone in person makes a huge difference."
Meirion got a roar of laughter from the audience when he said: "Find lawyers, drunk lawyers."
But his main piece of advice was: "Very simple, three words: Don't be shy."
Investigative journalism is facing cuts, but it needs support because it's important and there's still an appetite for quality #JournoFest

— Andrew Meredith (@Merry_Meredith) May 13, 2017
Next up on the JournoFest stage we had photographer Jamie Lorriman, The Guardian homepage editor Claire Daly and ITV evening news editor Richard Frediani for our 'The anatomy of a news story: When terrorists strike' segment.
The conversation kicked off with the panel discussing Channel 4 incorrectly naming the Westminster terrorism suspect.
Richard said: "If you get the information wrong then you are breaking that bond with a viewer."
"We have to have a right go at ourselves if we get thing wrong, but by no means are we perfect." @clurdaly talking to us at #JournoFest

— Kate Whitfield (@Kate_Whitfield) May 13, 2017
"All you can do once you make a mistake is apologise for it and learn from it," says @FredianiITV kicking off afternoon of #JournoFest

— Andrew Meredith (@Merry_Meredith) May 13, 2017
This was reiterated by Claire who said: "I don't care if I'm five or ten seconds slower if it means I get it right.
"Take a pause and use your professional training."
"Huge pressure to be exclusive and first" @clurdaly #JournoFest

— Emily Coady-Stemp (@mlycdystmp) May 13, 2017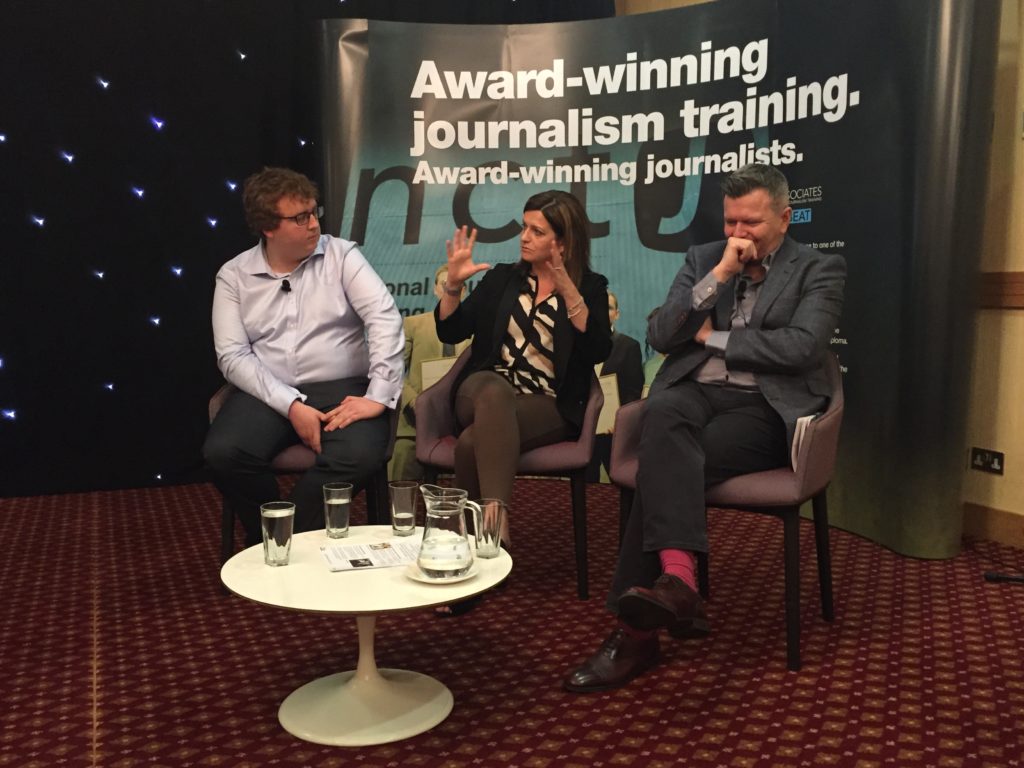 The panel were then asked: "Is social media a hindrance or a help?"
To which Claire said: "If you're jumping on the fear, you're doing the terrorists job for them.
"We're just trying to be honest, we're not trying to hide what's going on in the world."
"Twitter can often be a huge hindrance because you have second hand info, second hand sources," @FredianiITV Check your facts. #JournoFest

— Andrew Meredith (@Merry_Meredith) May 13, 2017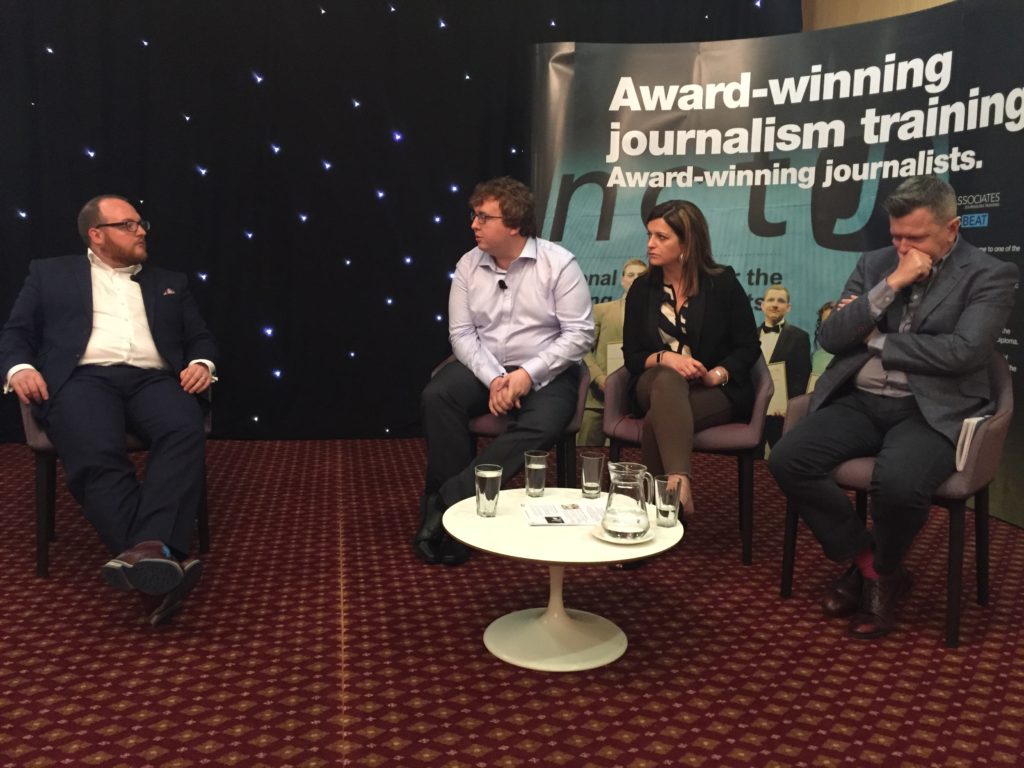 Jamie, most recently known for his photographs from the Westminster terror attack, said: "Photographers are a bit immune to the decisions the guys in the office make."
@jamielorriman setting the story straight on his photo of Muslim woman during Westminster attack. The pic wasn't about her! #JournoFest

— Kate Whitfield (@Kate_Whitfield) May 13, 2017
Words of wisdom from our breaking news panel included Richard saying: "You should never be afraid to ask for advice."
Starring on our political journalism panel we had The Spectator associate editor Toby Young, The Observer columnist Nick Cohen, Guido Fawkes news editor Alex Wickham and former advisor to Gordon Brown and Ed Miliband, Lord Stewart Wood.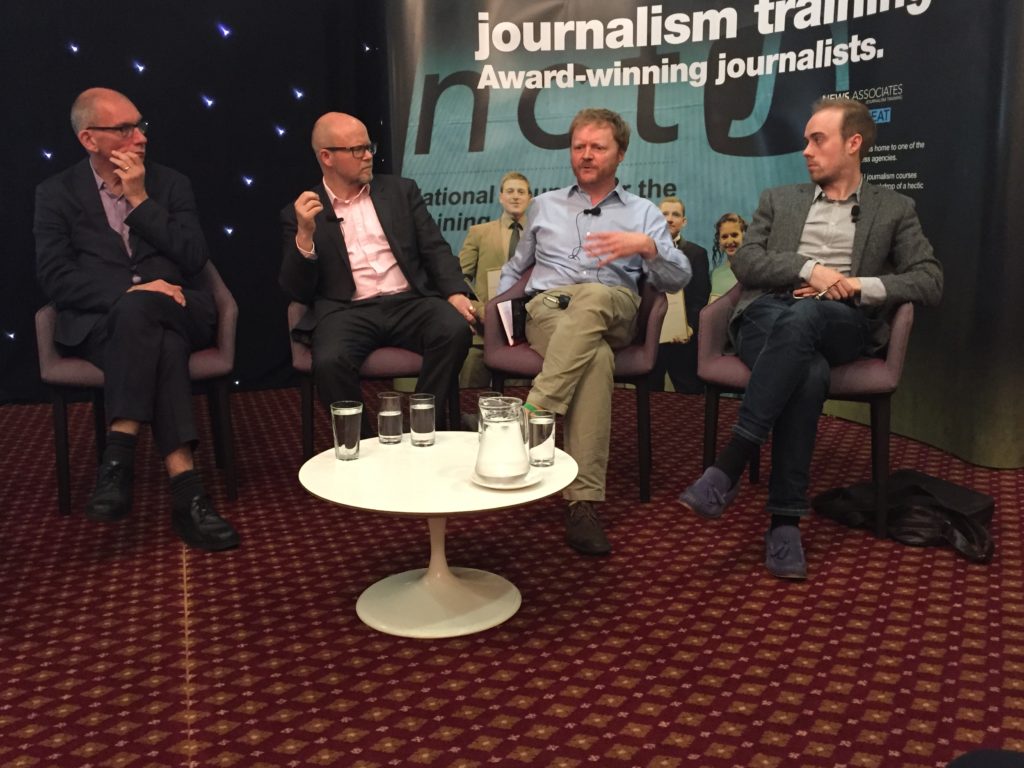 Social media cropped up a lot throughout the day, with Nick saying: "Now everyone's a journalist." And Alex explaining: "No story is too small."
The panel all agreed that the events of the last couple of years have made more people interested in political journalism.
And there were chuckles when Toby brought up Diane Abbott's recent catastrophic interview on LBC.
"Fundamental job as a journalist to hold people in power to account," says @StewartWood #JournoFest

— Kate Whitfield (@Kate_Whitfield) May 13, 2017
Our panel then discussed TV debates, broadcast impartiality rules and long-form journalism.
.@NickCohen4: 'TV debates don't change anything…until they do' #JournoFest

— Josiah Mortimer (@josiahmortimer) May 13, 2017
After taking a question from the audience about working for left/right wing papers, Nick said: "If you don't believe in it, don't do it."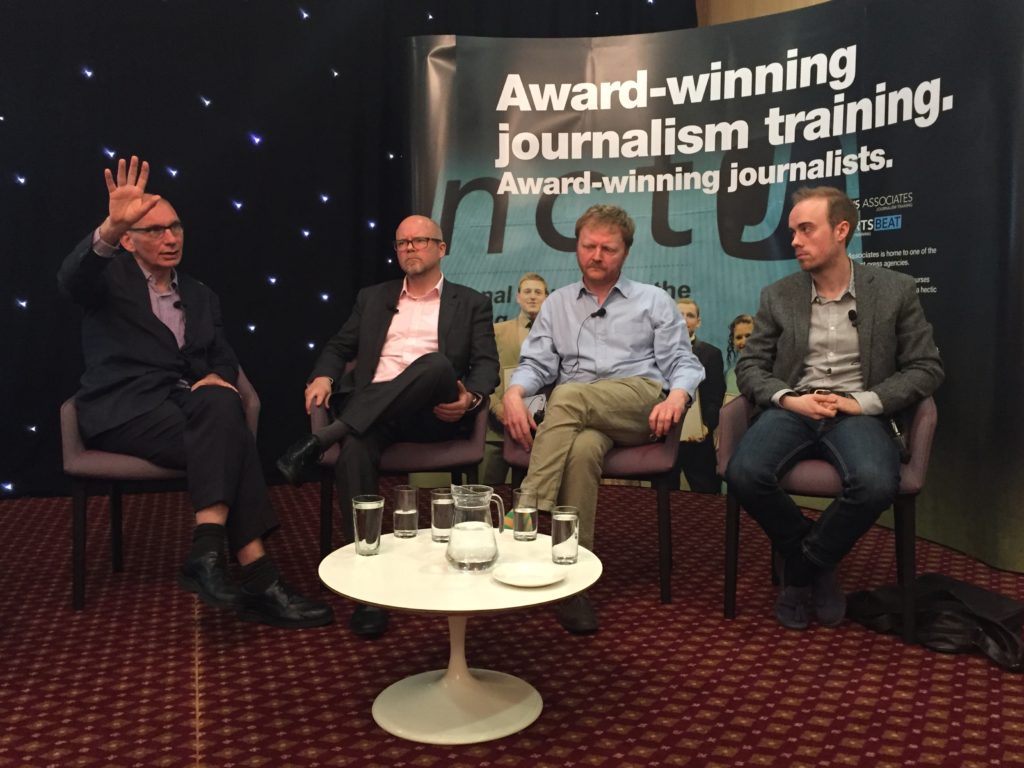 And last, but by no means least, was our 'Social media and the digital age' panel with Channel 4 News digital editor Jon Laurence, former head of social media at Joe.co.uk Mike Wright, VICE head of social Olly Osborne and UNILAD editorial manager Ben Hayward.
Facebook, Twitter, YouTube and SnapChat were all discussed in-depth, but rounded up with Olly saying: "The story is always there, the format is just changing."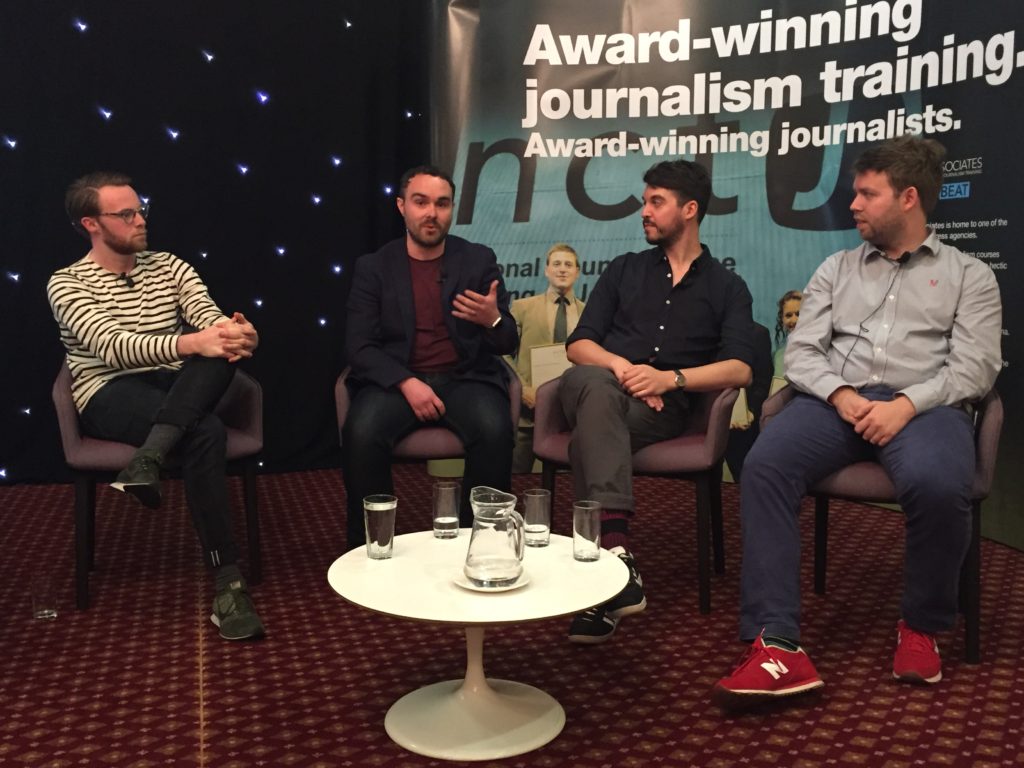 Ben explained that you should use social media to drive people to your site where the bulk on your content is and Olly said: "If the story is strong, then the audience will go anywhere to watch it."
Know who your audience are, how you reach them, and double down on what works to build a brand says @MikeJGWright #JournoFest

— Andrew Meredith (@Merry_Meredith) May 13, 2017
Naturally the panel agreed that it's all about choosing the right platform and Mike said: "If you haven't got an audience, you haven't got anything to monetise."
And that was a wrap for JournoFest 2017.
Absolutely loved #JournoFest today, so inspired! Thanks @NewsAssociates for all the efforts to bring us this day. You're all gems.

— Kate Whitfield (@Kate_Whitfield) May 13, 2017
Had so much fun at #Journofest today! Massive thanks to @AndrewGreaves84 and all the other @NewsAssociates for making it happen!

— Laura Fox (@bylauramfox) May 13, 2017
Final tweet about #JournoFest: thank you to @AndrewGreaves84 & @NewsAssociates for organising such a good event, speakers, and panellists!

— Anna Schaverien (@annaschav) May 13, 2017
News Associates is officially the UK's number one NCTJ journalism school and we are now interviewing for our fast-track, part-time and sports journalism courses starting in September and October in London and Manchester – apply here.
Find out what else our trainees have been up to using the hashtag #TeamNA diaries.