Manchester terror attack: How do you cover the biggest story to hit a city in two decades?
Nothing can prepare you for covering terrorism.
We've done exercises with our trainees, speaking from past experiences like the Boston bombings in 2013 and Brussels 2016.
We stood in shock on March 22 as London was the latest city to suffer.
But our latest Manchester fast-track trainees have spent the last 36 hours, since Manchester woke up to the horrible news of the suicide bomber who took 22 lives – including that of an eight-year-old girl – at a concert, working on one of the biggest stories to hit the city in two decades.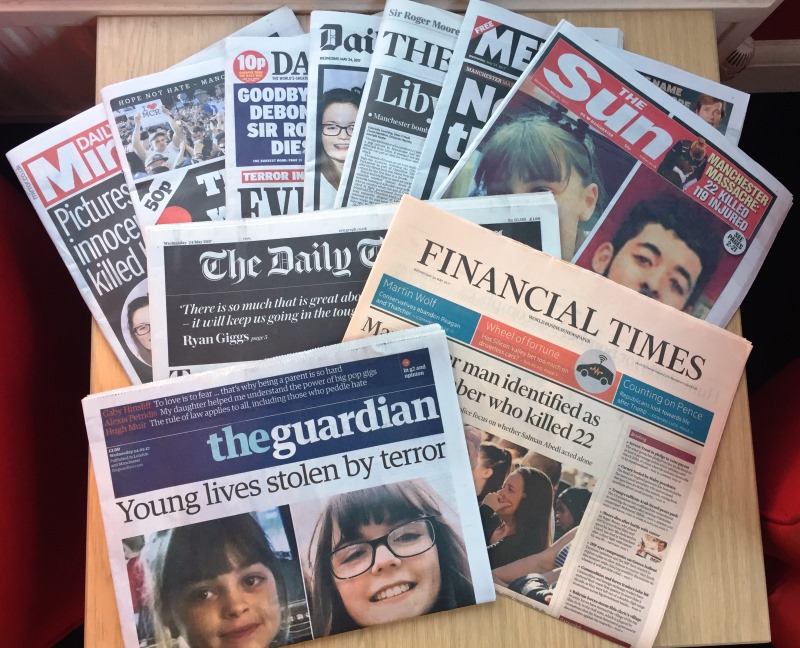 Lessons for the last two days have been cancelled and our team of trainee reporters have been putting their journalism training into practice in the most pressured of circumstances.
As well as producing coverage for Mancunian Matters – which is run out of the offices of our Manchester training centre – many of the trainees are also working with foreign TV and radio networks ensuring that international audiences are given the latest news.
Today alone, trainee Tom George has spoken to a Wigan tattoo parlour experiencing the biggest queues they've ever seen.
Alchemy Tattoo Studio have raised £3,000 so far for families of the victims by offering their services for free for anyone wanting to get a tattoo of the famous Manchester bee in exchange for a donation.
Fran Marshall dashed to Greater Manchester Police headquarters for interviews with Chief Constable Ian Hopkins this morning.
Seamus McDonnell helped a Dutch news agency organise interviews in locations across Manchester and is now arranging a venue to film fans watching tonight's Europa League final between Manchester United and Ajax Amsterdam.
Alex Ritchie and Matt Nicholls are filming interviews with Indian taxi drivers – who offered rides home for free on Monday night in the chaos and confusion – for New Delhi TV up against a tight deadline.
Meanwhile, Karilynn DeWolff, who stayed in the office long into the night on the phone to a host of  radio stations in her native Canada yesterday, is helping American news outlet CBS with locations and interviews.
Matthew Calderbank has been in south Manchester to interview elders at the Minhaj-ul-Qur'an Central Mosque which is leading the fight in the Muslim community against terrorism and extremism.
And Jed Griffith is following up a request from the Sikh Federation UK to postpone the June 8 General Election. He's speaking to various political parties about the possibility.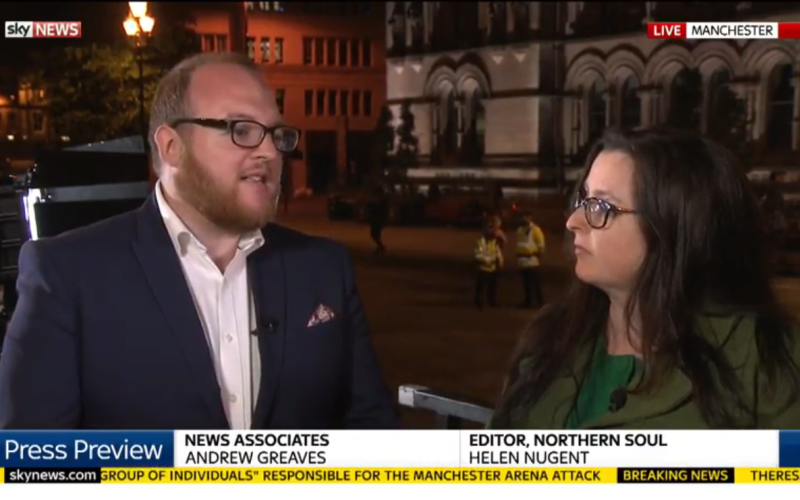 Almost all were at the vigil last night, attended by political figureheads, past sporting greats and thousands of stunned but upbeat and defiant Mancunians.
All spent the hours leading up to that vigil producing breaking news copy, of tragedy and heart-warming tales, for Mancunian Matters, which was praised in many quarters for its coverage.
Live updates from multiple reporters on the streets all day #manchesterattack #WeStandTogether https://t.co/PxdzuNa0i8 pic.twitter.com/6XB4YseTCc

— Mancunian Matters (@MM_newsonline) May 23, 2017
Head of journalism Andrew Greaves said: "I never fail to be amazed by the work that our trainees do but under the guidance of my colleagues Tom Pilcher and Ed Roberts, our current fast-track crop have gone the extra mile in really testing circumstances.
"We can prepare them for most circumstances that arise in journalism but a terrorist attack such as this is so much different to what you can possibly expect and I'm proud that our Manchester team delivered yesterday – and continues to deliver today – top quality journalism across the website and social media platforms."
Manchester, you've done the country proud. See below for travel updates, pictures & more. Stay safe everyone xhttps://t.co/PxdzuNa0i8 pic.twitter.com/xtFPdnSuOD

— Mancunian Matters (@MM_newsonline) May 23, 2017