Full line-up revealed for News Associates JournoFest 2017
From a veteran BBC News anchor and The Guardian homepage editor to VICE head of social – we're excited to announce the full line-up for this year's JournoFest.
Kicking off proceedings at JournoFest 2017 is renowned BBC News anchor Maxine Mawhinney who has covered the death of Princess Diana, Bill Clinton's presidency from Washington and the trial of O.J. Simpson to name a few.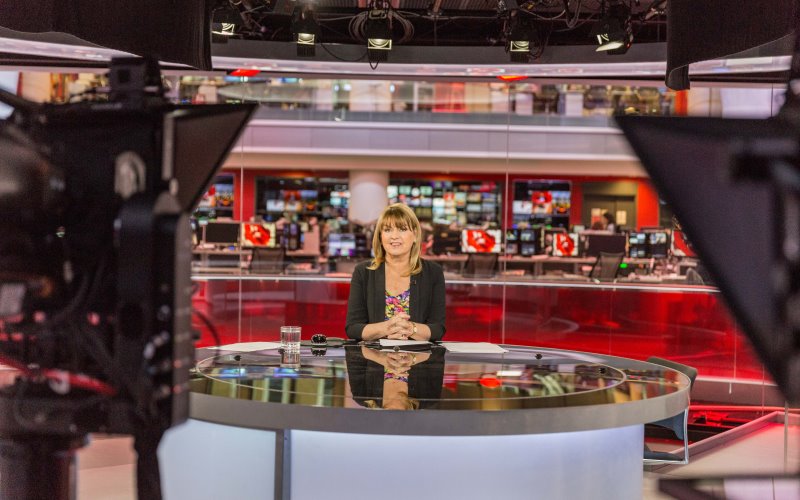 Keynote speaker Maxine, who stepped down from the BBC last month, has been a familiar face on BBC News for the last two decades.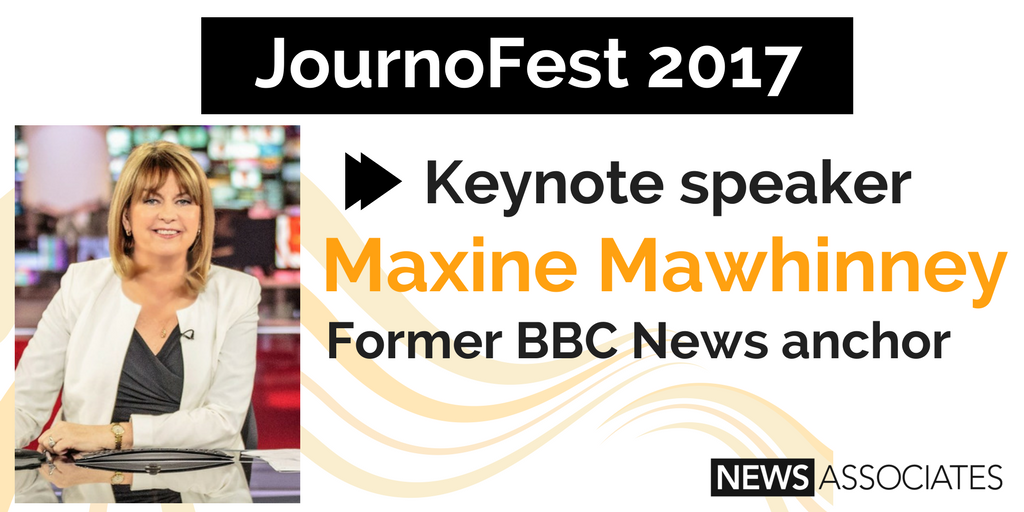 Moving from news to sport and we've got BBC sports editor Dan Roan in conversation.
Dan, who has covered everything from football and rugby world cups and the London Olympics, will be chatting about his coverage of the alleged scandals at British Cycling, the International Olympic Committee and FIFA.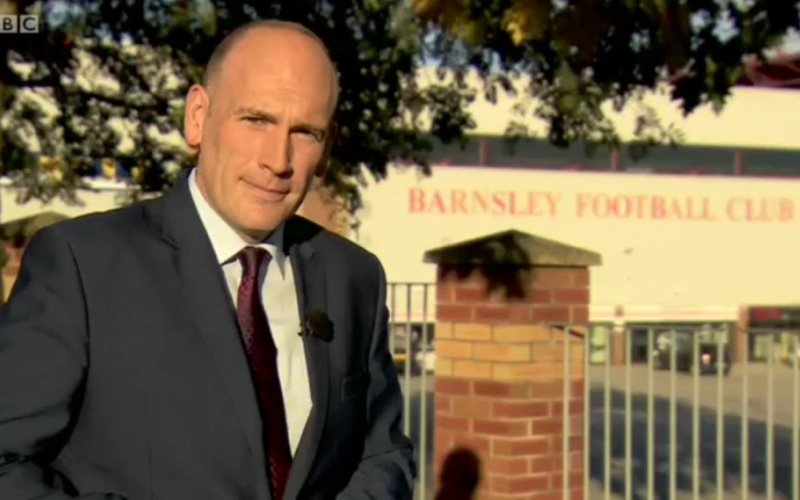 Our special guest, who graduated from the BBC's news trainee scheme, has worked as both a political and finance journalist for the BBC and was the chief news reporter at Sky Sports News.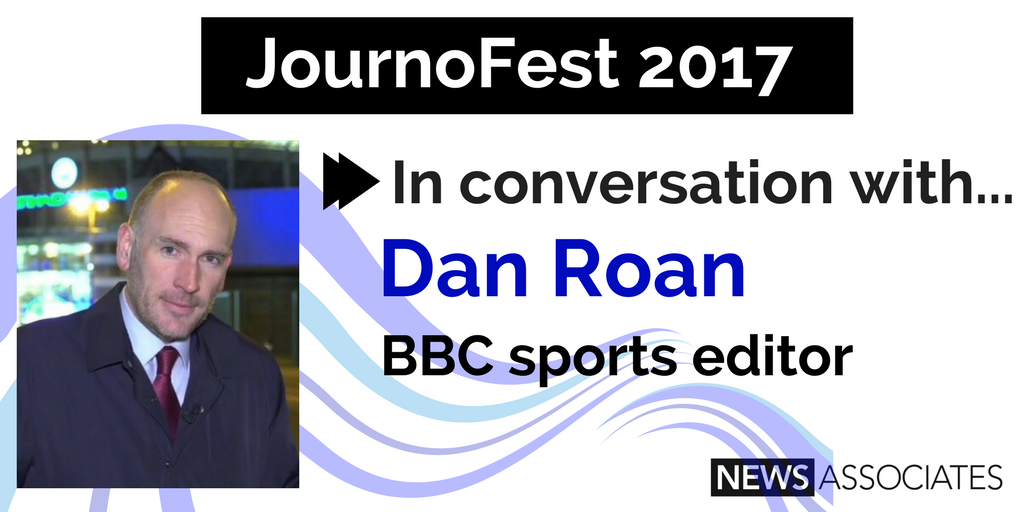 But it doesn't stop there – we've got journalists who are experts in their fields sitting on four panels throughout the afternoon.
From print to broadcast and photography – discussing the anatomy of a news story on our breaking news journalism panel we've got The Guardian homepage editor Claire Daly, ITV Evening News senior programme editor Richard Frediani and national newspaper freelance photographer Jamie Lorriman who is a member of the British Press Photographers' Association.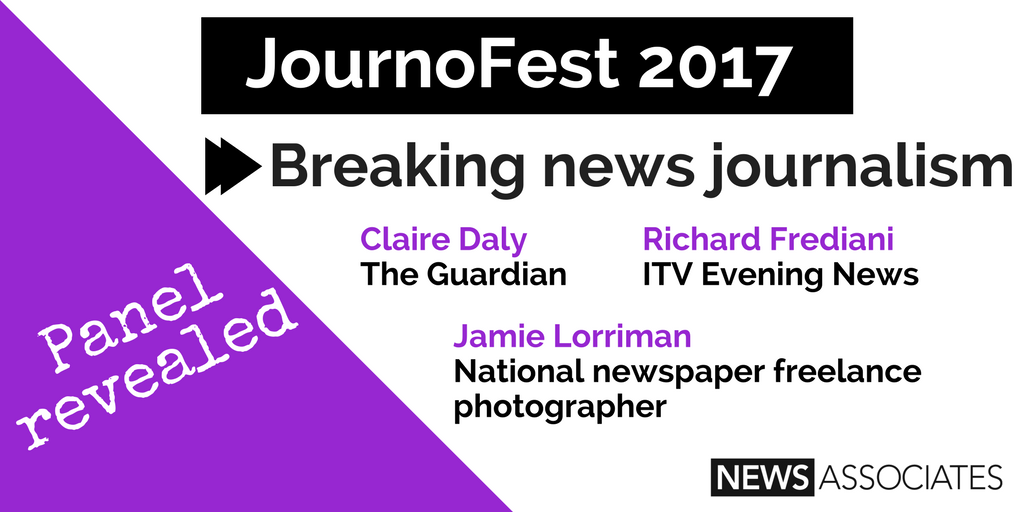 Starring on our investigative journalism panel we've got BuzzFeed's Jane Bradley, former BBC Panorama reporter Meirion Jones, who now heads up a team at the Bureau of Investigative Journalism, and Matt Burgess of Wired and the FOI Directory.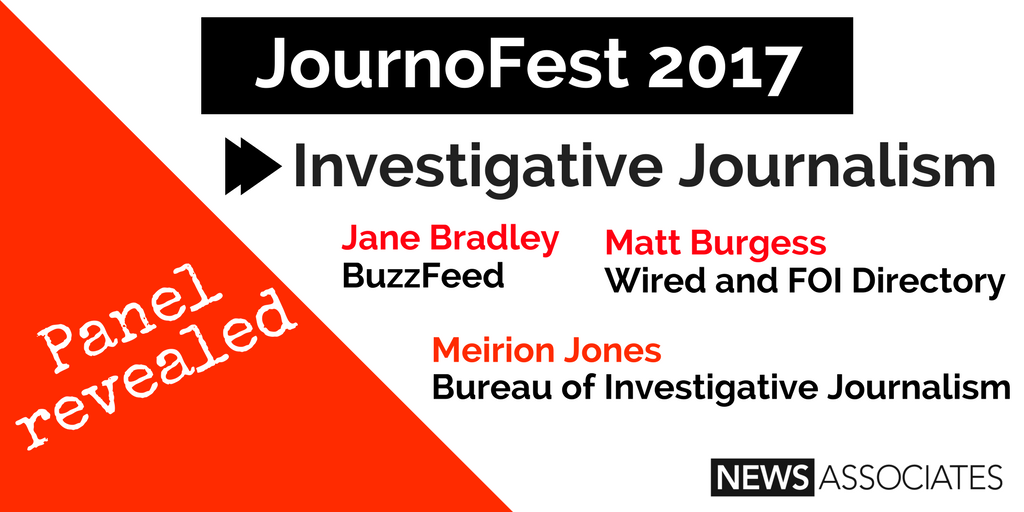 From investigative journalism to digital journalism and we've got Channel 4 News digital editor Jon Laurence, former head of social media at Joe.co.uk Mike Wright, VICE head of social Olly Osborne and UNILAD editorial manager Ben Hayward.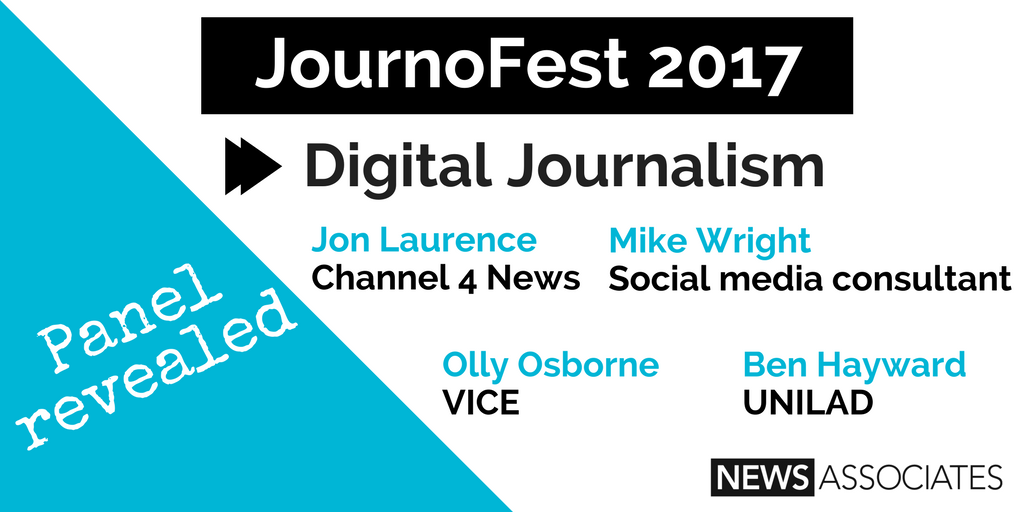 And for our political journalism panel we're pleased to announce we've got The Spectator associate editor Toby Young, The Observer columnist Nick Cohen, Guido Fawkes news editor Alex Wickham and former advisor to Gordon Brown and Ed Miliband, Lord Stewart Wood.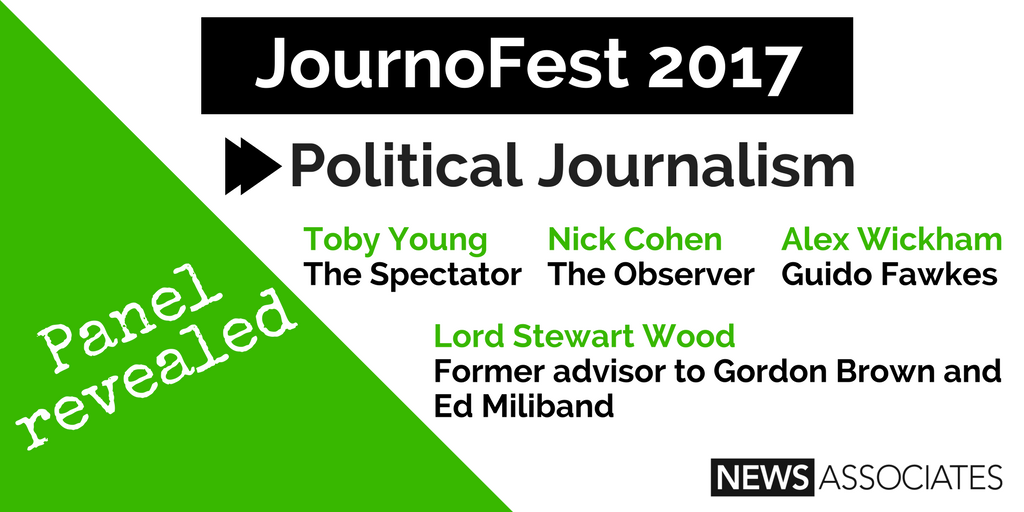 The event is taking place at the Antoinette Hotel in Wimbledon on Saturday, May 13 2017.
This year's JournoFest is only open to past, current and future News Associates trainees but we'll be live tweeting the day from @NewsAssociates using the hashtag #JournoFest so you can get involved. Also keep an eye on Facebook and Instagram.