A behind the scenes guide to studying at News Associates: Our trip to Newsprinters Broxbourne
News Associates trainees were lucky enough to get a behind-the-scenes tour of Newsprinters Broxbourne and see the Evening Standard hot off the press.
We love catching up with our journalism students as they undertake their NCTJ Diploma in Multimedia Journalism at News Associates – officially the UK's number one NCTJ school.
Here, New Associates fast-track journalism trainee Chloe Taylor recalls her highlights of the visit. 
"Broxbourne is just one of the Newsprinters sites, there's also Knowsley and Eurocentral, but at 40 acres with the capacity to print one million copies of a 120-page newspaper every hour – it's definitely the biggest.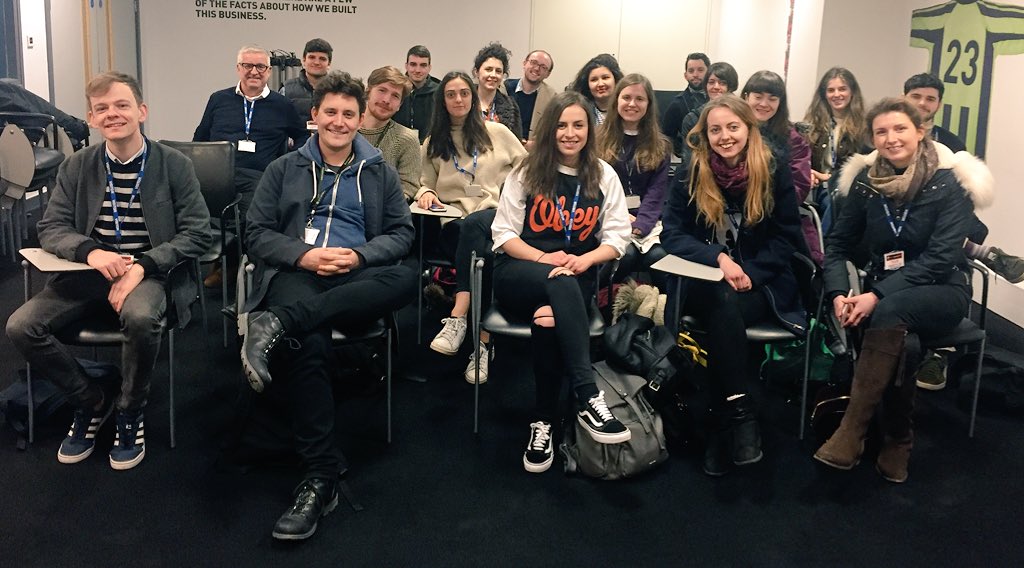 The Times, The Sunday Times, The Sunday Telegraph, The Sun, The Financial Times and the London Evening Standard are all printed at Newsprinters, a subsidiary of News UK.
So with our orange high-vis jackets at the ready, and split into two groups, we started our tour of the site.
Walking alongside whirring machines, we weaved between gigantic rolls of paper and looked up at multi-coloured ink tubes running along the ceilings.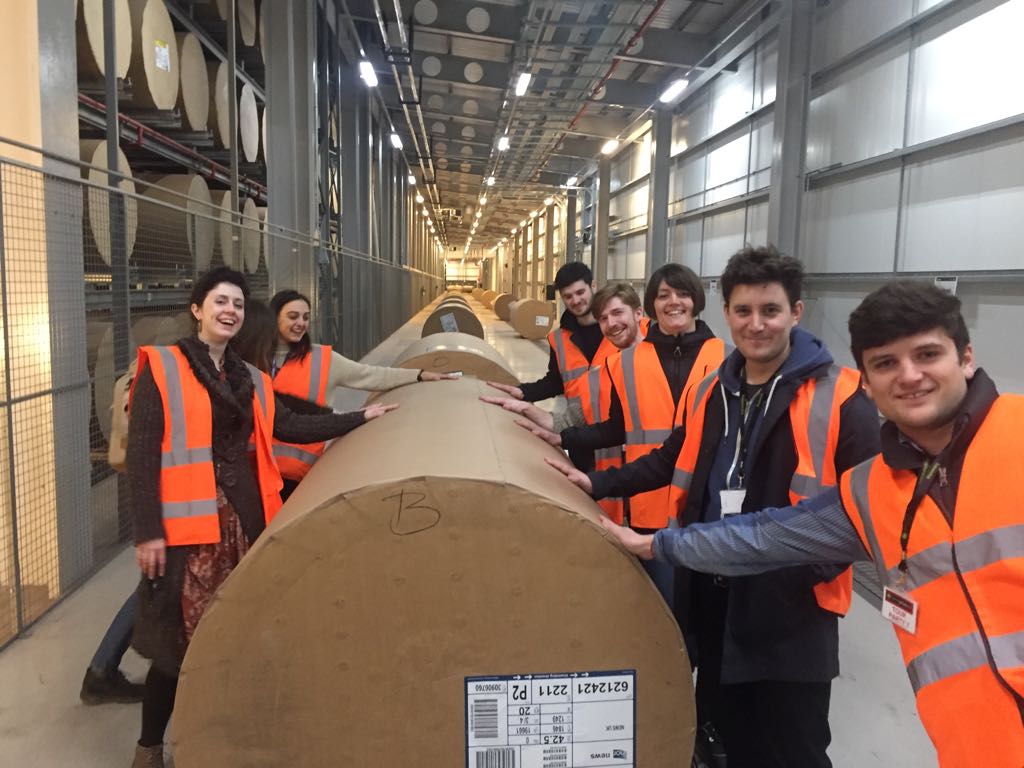 After being shown some of the machinery working its magic, we went into the control rooms, where we got an exclusive preview of the day's Evening Standard front page – we also heard some gossip on which newspapers were renowned for missing deadlines…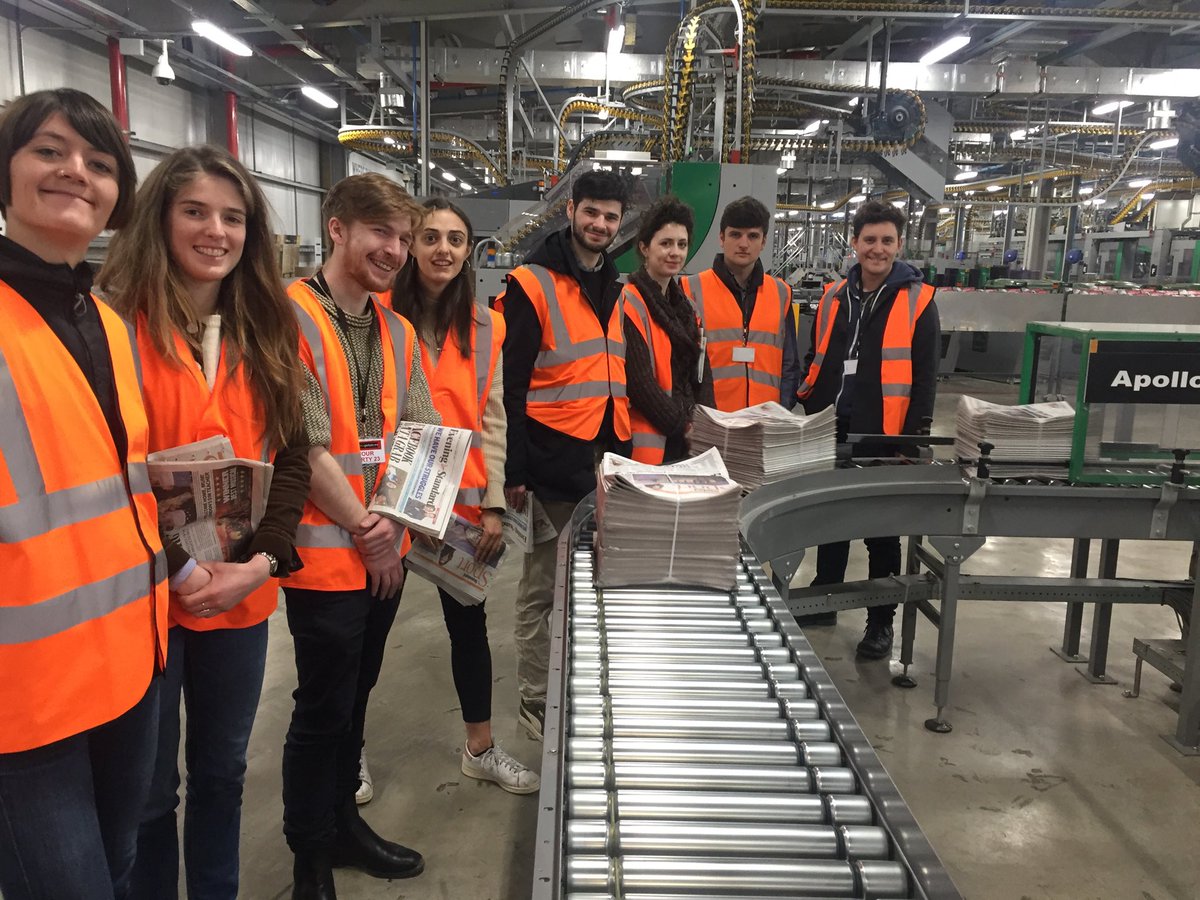 Facts on the walls around the building included 'There is enough cabling in the building to wrap around the rings of Saturn' and 'We could have built two Eiffel Towers with the amount of steel used on this site'.
Finally, we came to the point where the completed papers – in this case, the London Evening Standard – were being churned out at a monumental pace.
😍😍📰#newsprinters #Broxbourne @NewsUK @NewsAssociates pic.twitter.com/WVT3Rz8f9N

— Lucy Dyer (@Lucyedyer) March 21, 2018
Whizzing overhead were countless editions of the paper that many of us would be picking up on our evening commutes."
See what else our trainees get up to by clicking here and here.
Click here to apply for our fast-track and part-time journalism courses and our sports journalism courses in London and Manchester.