News Associates presents JournoFest 2021 – Full lineup revealed
Every year we host a free journalism conference called JournoFest exclusively for our News Associates and School of Journalism trainees and special guests – and this year is no different.
JournoFest 2021 is taking place on Saturday March 6 (10am-4:30pm) on Zoom – with our biggest audience ever.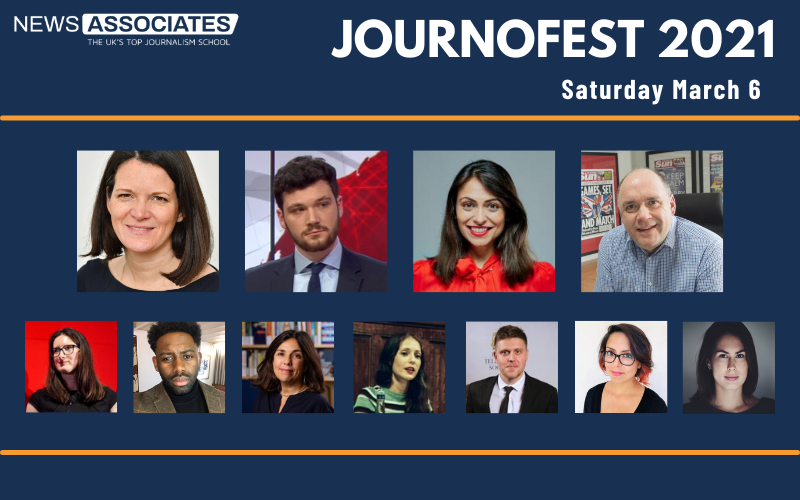 Our keynote speaker Pippa Crerar was part of the team who broke the story about Dominic Cummings violating lockdown rules, which won 'Scoop of the Year' at the Press Gazette British Journalism Awards 2020.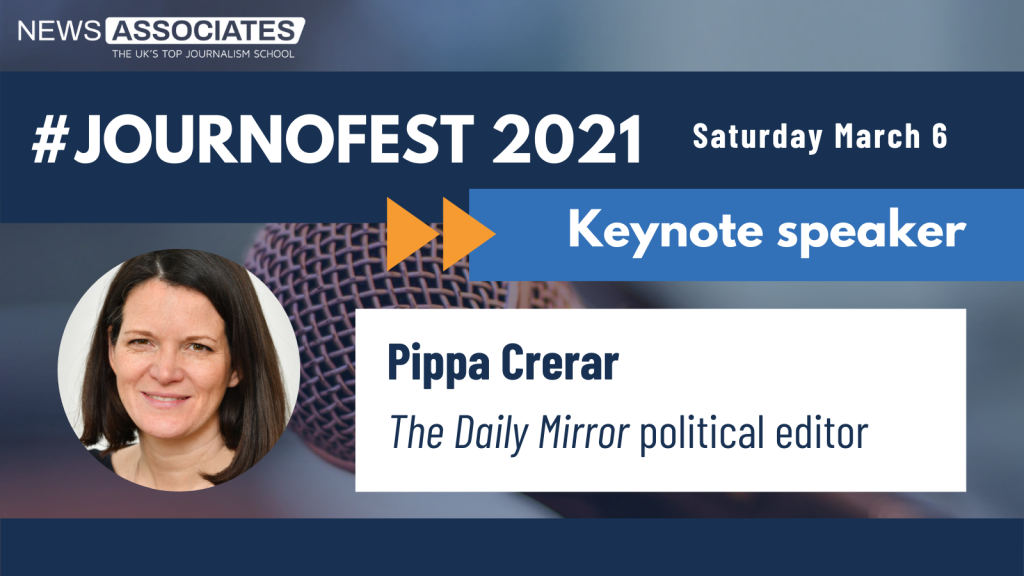 Crerar and Guardian reporter Matthew Weaver worked together for seven weeks before publishing the scoop on May 22, 2020.
EXCLUSIVE: Boris Johnson's top aide Dominic Cummings was investigated by police after breaking the Government's own coronavirus lockdown rules.https://t.co/U1SH1mHW8c

— Pippa Crerar (@PippaCrerar) May 22, 2020
Crerar joined the Daily Mirror as political editor in December 2018. She previously worked at the Guardian and the London Evening Standard.
Throughout the day we will be in conversation with Scottish Sun editor Alan Muir, host of The Times daily podcast 'Stories of our times' Manveen Rana and The Times chief political correspondent Henry Zeffman.
In these 45-minute open discussions our guests will chat to our hosts Andrew Greaves (News Associates Manchester head of journalism) and Graham Dudman (News Associates deputy managing editor) about where their careers have led them in the last year.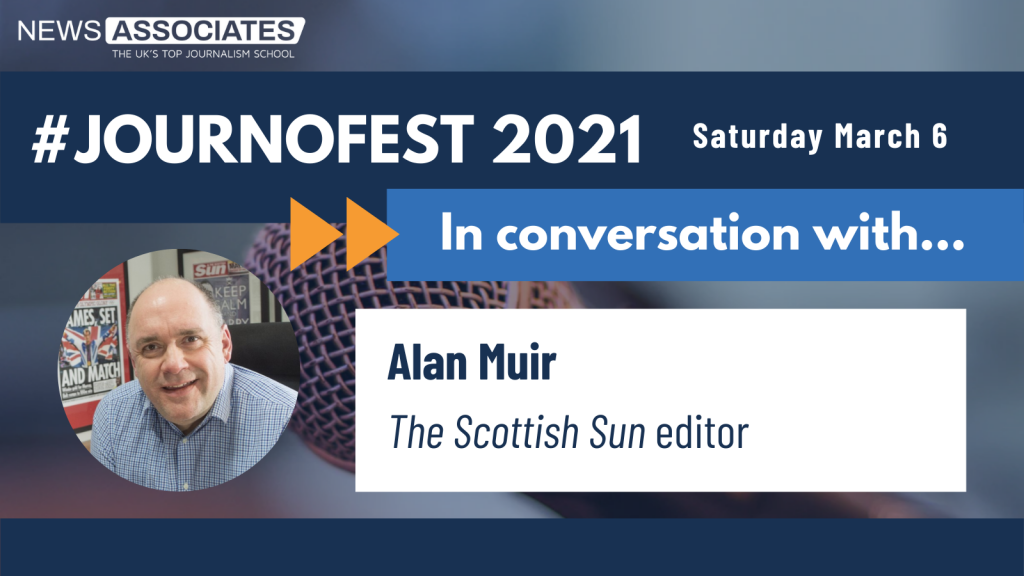 Newspaper editor Muir will talk about Scottish Sun exclusives, including Scotland's chief medical officer travelling 44 miles during lockdown and Nicola Sturgeon caught not wearing a mask in a pub.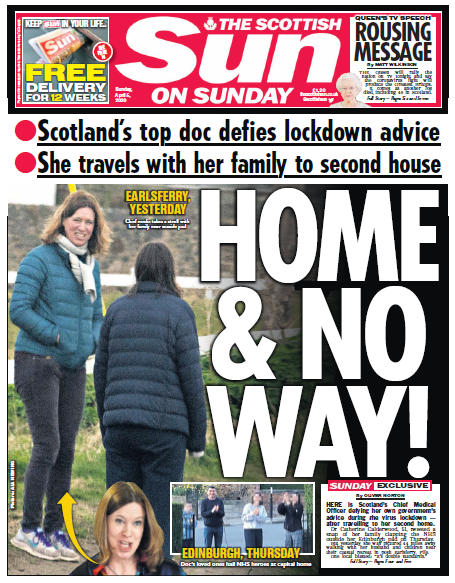 Award-winning senior broadcast journalist Rana has hosted The Times' daily podcast since March 2020, before this she worked at the BBC as an investigative reporter for Radio 4's 'Today' programme and BBC News.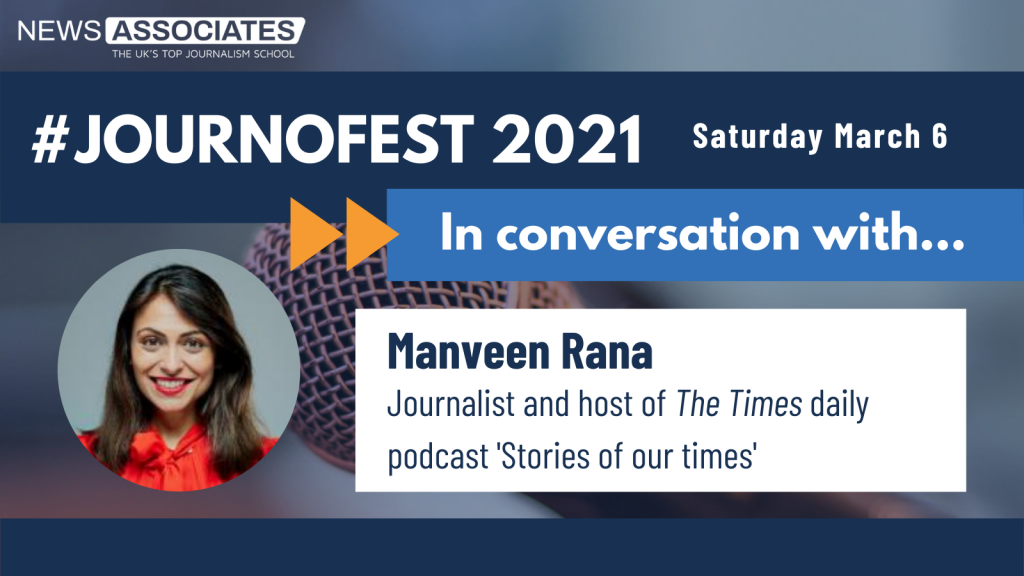 Now based in Westminster, Zeffman was previously Washington correspondent for The Times. He won Young Journalist of the Year at the Society of Editors National Press Awards 2019.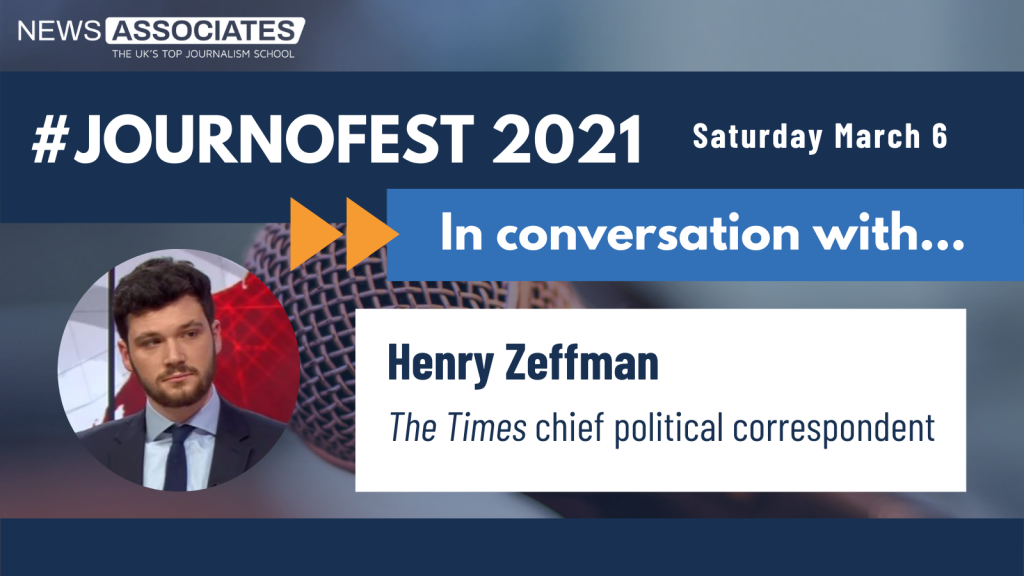 Our jam-packed day of speakers will also include two panels of industry experts, discussing being a journalist in the pandemic and the importance of investigative journalism.
Press Gazette news editor Charlotte Tobitt, ITV political correspondent Daniel Hewitt, AP video journalist Renata Brito and The Athletic UK staff editor Richard Amofa will talk about how they adapted to being a journalist amid the coronavirus lockdowns.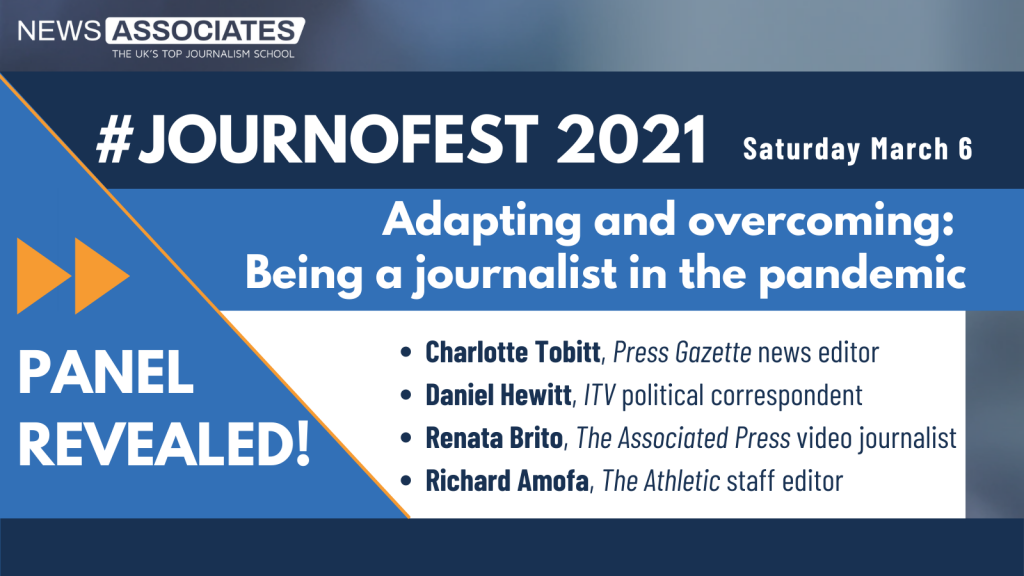 Later, Byline Times editor Hardeep Matharu, investigative journalist at TBIJ, BBC and The Economist Katharine Quarmby, and First Draft News training manager and multimedia journalist Laura Garcia will articulate the importance of truth.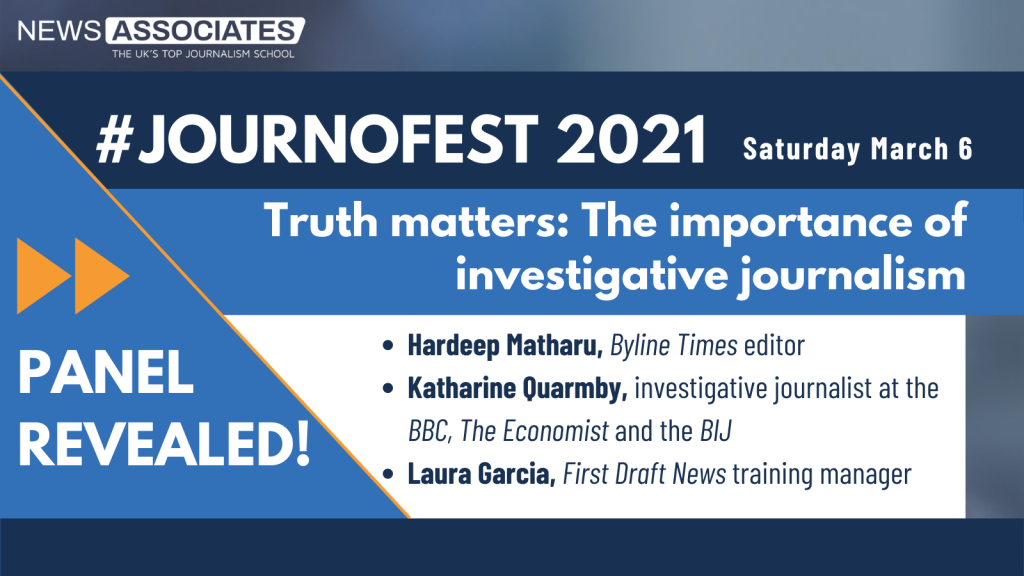 Follow JournoFest 2021 live on Twitter @NewsAssociates #JournoFest!
For top tips and industry insights, click here to see what we learnt at JournoFest 2017, 2018, 2019 and 2021!