News Associates NCTJ pass rate 79% higher than national average – 94% compared to 15%
News Associates' gold-standard pass rate is 79% higher than the UK average.
According to the NCTJ 2018-2019 annual report 1,552 people enrolled to sit their Diploma in Journalism exams across 63 accredited courses at 36 centres, and 230 of them achieved gold standard (A-C in all modules and 100wpm shorthand) – making the national average 15%.
Of those 230 gold-standard trainees, 77 were trained at News Associates – meaning News Associates trained 33% of all gold-standard journalists in the UK last year.
If you take our trainees out of the equation, the national average gold-standard NCTJ pass rate goes down to 10%.
News Associates was named the UK's number one NCTJ journalism school at the 2019 NCTJ Awards for Excellence with a 94% gold-standard pass mark.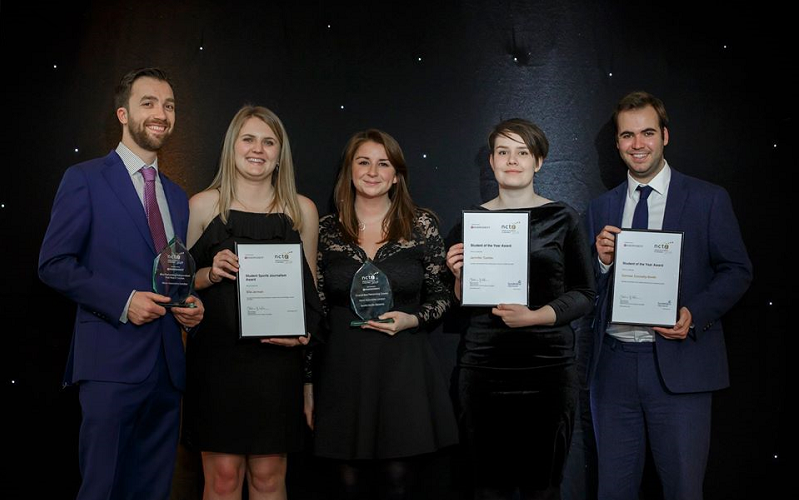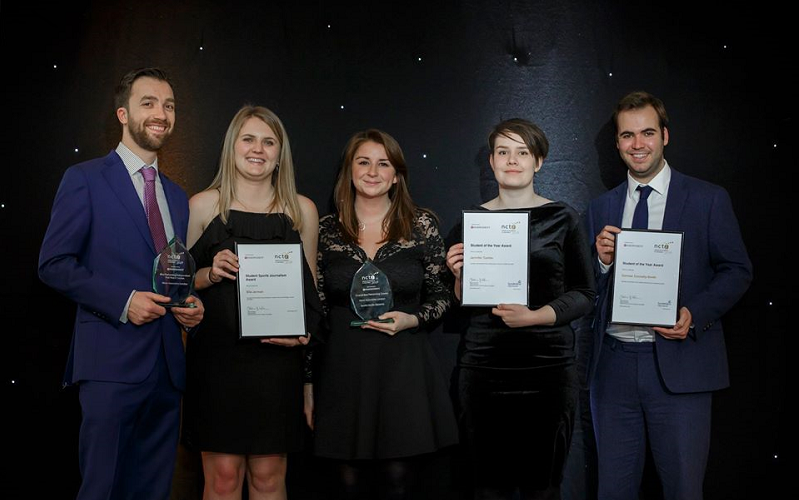 News Associates staff and trainees with their awards at the NCTJ Awards for Excellence 2019
This is the fifth straight year we've taken the crown – in 2019 News Associates London achieved 94%, in 2018 News Associates Manchester achieved 100%, in 2017 News Associates London achieved 94%, in 2016 News Associates Manchester achieved 100% and in 2015 News Associates London achieved 100%.*
News Associates managing editor James Toney said: "We stress time and time again the importance of studying on an NCTJ-accredited course.
"But these statistics show you need to do your research and make sure you are picking the right course.
"Our training teams in London and Manchester work tirelessly to assure our trainees reach their potential."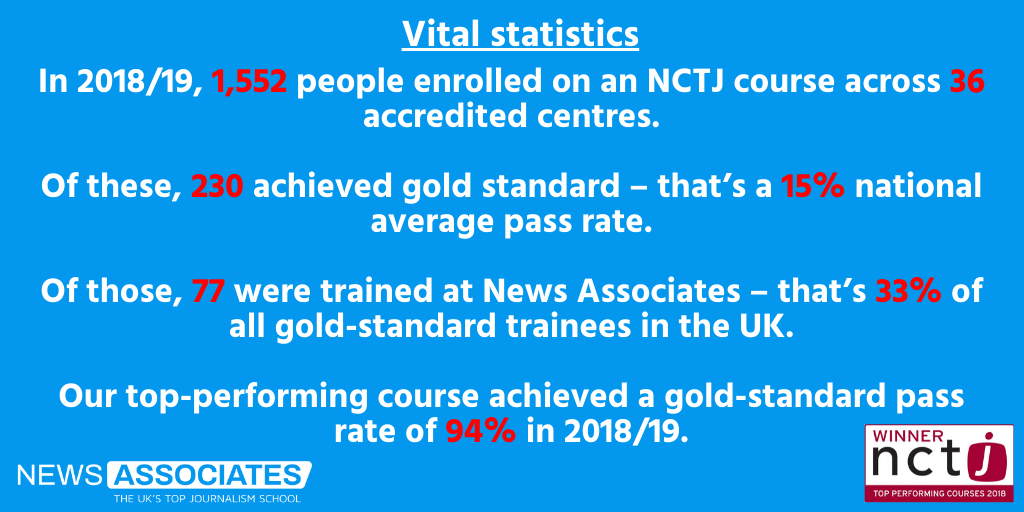 Join our award-winning team today. Click here to apply for our fast-track, sports journalism or part-time NCTJ courses.
* These statistics refer to the top performing course at News Associates that year. You can see the NCTJ league tables here.