News Associates journalism courses top 2017 NCTJ gold-standard league tables
The NCTJ released their annual league tables for 2016-2017, and they're once again dominated by News Associates journalism courses.
We've taken all the podium places with 'gold-standard' pass marks of 93.75%, 77.78% and 71.74%.
The national average gold-standard pass rate for the hugely-demanding NCTJ Diploma in Journalism is 20%.
This is the highest entry level qualification into the industry, signifying A-C passes in all modules and 100 words per minute shorthand.
At 63 centres across the country, 1,133 candidates enrolled on accredited courses.
Of those 1,133, only 227 achieved the gold-standard qualification – of which 74 were trained by News Associates.
That means News Associates produced 33% of the country's gold-standard trainees.
And we're propping up the league tables – the national average falls to just 15% without us.
Of our 119 trainees, a staggering 74 achieved the gold-standard qualification, putting us 42% above the national average.
On our fast-track course we were 43% higher than the Press Association – the next London based course.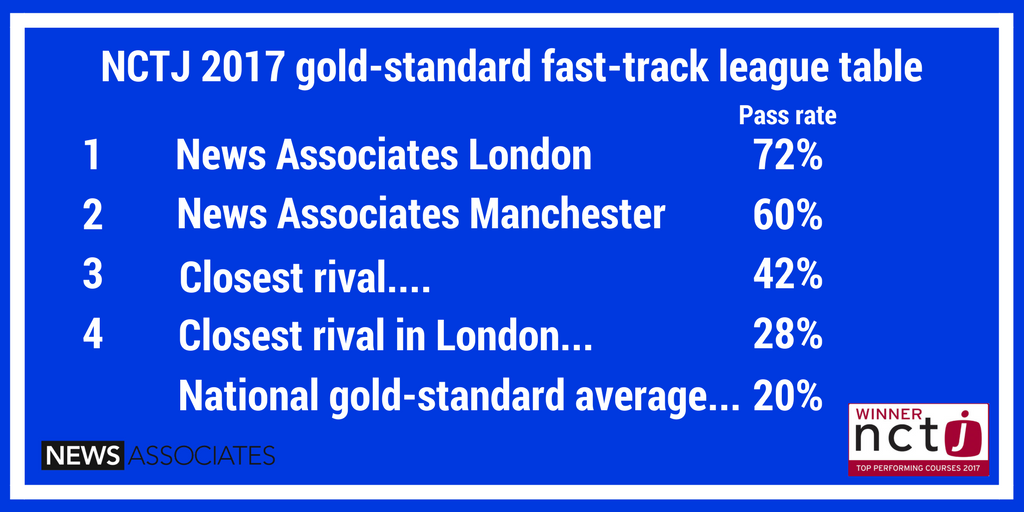 And our sports journalism course was a staggering 66% higher than the Press Association in London too.
In shorthand, only 299 trainees across the country passed their 100wpm exam – and 77 of those were trained at News Associates.
The amazing results achieved by our trainees have seen us named as the UK's leading fast-track course for six straight years, and we've been the top NCTJ journalism course in London for ten straight years.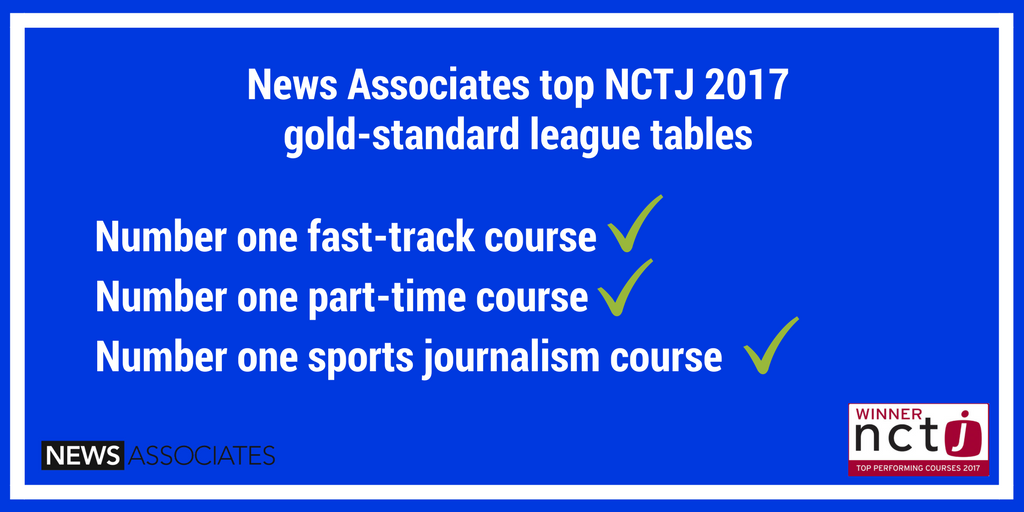 Managing editor James Toney said: "We're really proud of these results, which are a credit to our hard-working staff and talented trainees.
"But while exam results are important, they're not everything. Training at News Associates is about making sure our trainees are newsroom ready – which is backed up by our impressive job record.
"However there's no doubt that achieving the gold-standard qualification, backed up by our practical training, will help boost your CV to the top of a pile of job applications."
You can read more about our trainee and alumni success here.
Top @NCTJ_news course in the UK. Again. ✅
Top fast-track course. Again. ✅
Top in London for ten straight years. ✅
Apply now: https://t.co/WodtoysXtz pic.twitter.com/h3E36LT2Wn

— News Associates (@NewsAssociates) November 23, 2017
Why study anywhere else? Click here to apply for one of our award-winning fast-track, part-time or sports journalism courses in London or Manchester. 
To get a glimpse into the journalism industry and our hands-on training come along to a free workshop – book here.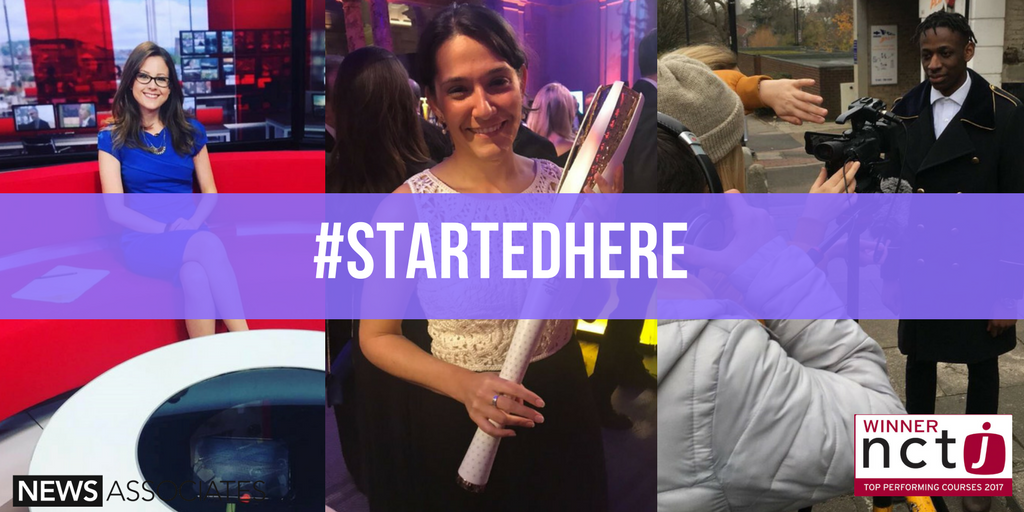 Featured image courtesy of Alison Painter, ©Sky UK Ltd, with thanks