News Associates brings together trainees and renowned journalists for 'JournoFest'
We're excited to announce we're hosting our first ever 'JournoFest' in London this spring.
We want to bring together trainees from across all our courses – including our BA (Hons) Journalism degree and prospective members of #TeamNA – to a day of panels and speakers with some of the biggest names in journalism.
We don't want to give it all away just yet but panellists include The Spectator associate editor Toby Young, The Observer columnist Nick Cohen, Guido Fawkes news editor Alex Wickham and former advisor to Gordon Brown and Ed Miliband Lord Stewart Wood.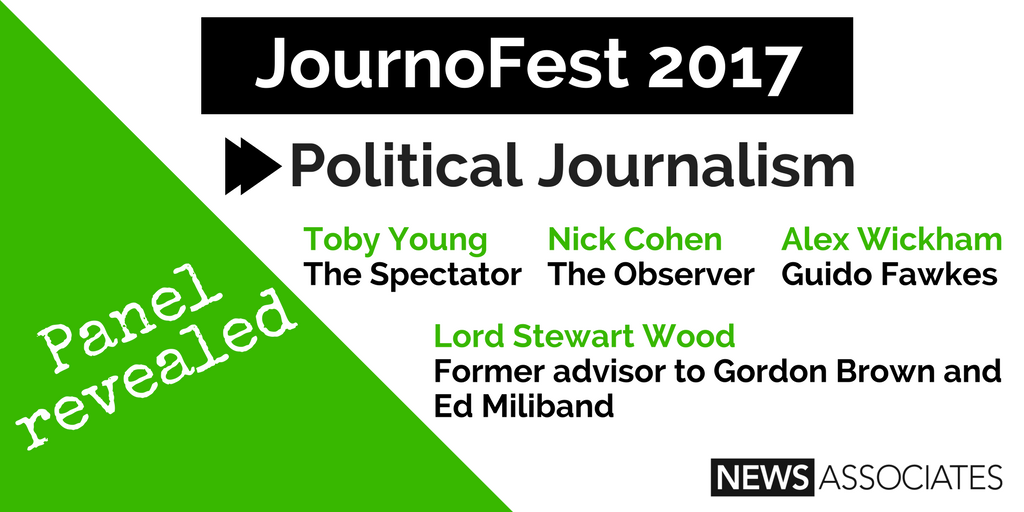 The interactive sessions will cover everything from digital journalism and political journalism to the anatomy of a news story.
Sitting on the investigative journalism panel we've got BuzzFeed's Jane Bradley, Meirion Jones from the Bureau of Investigative Journalism and Matt Burgess of Wired and the FOI Directory.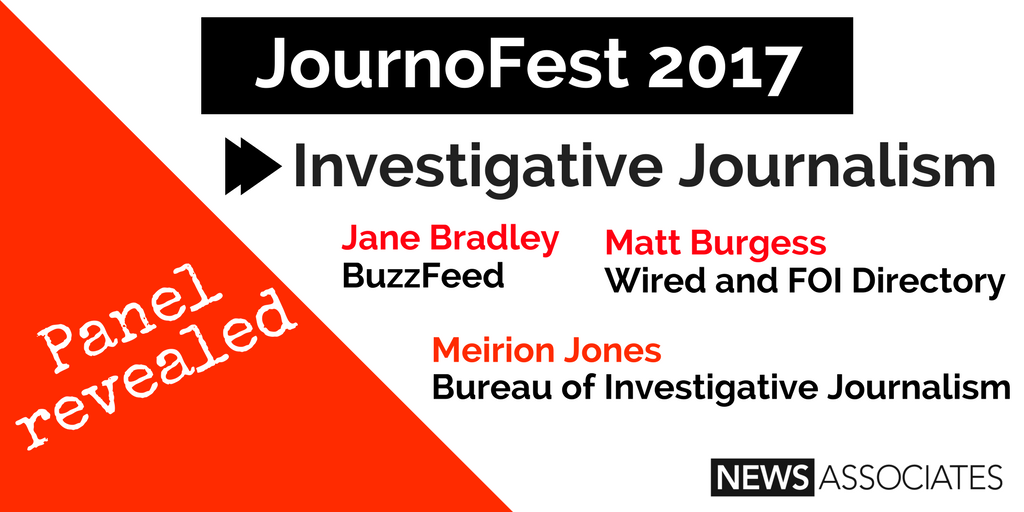 Other speakers include Channel 4 News digital editor Jon Laurence, former head of social media at Joe.co.uk Mike Wright, VICE head of social Olly Osborne and UNILAD trending news writer Ben Hayward.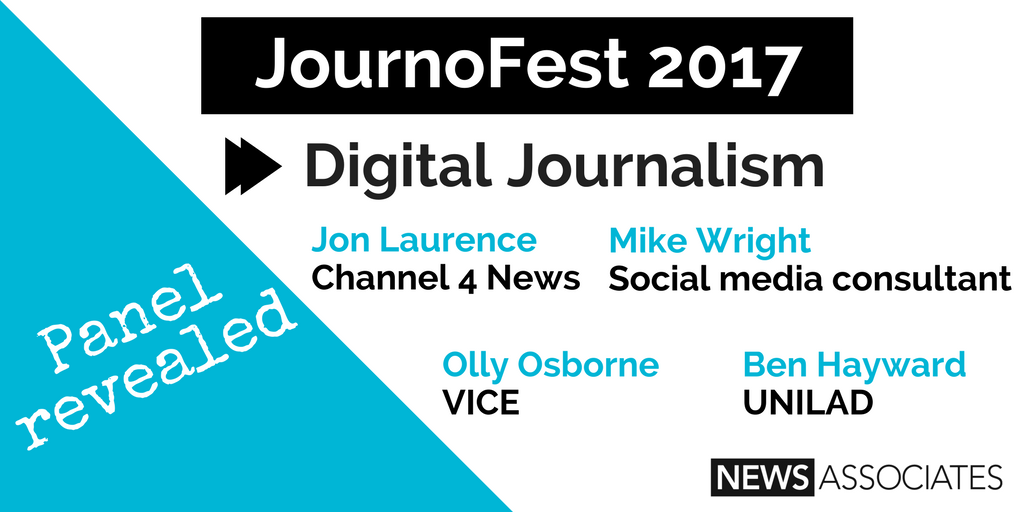 Click here to find out the veteran BBC News anchor confirmed as our keynote speaker and here for more news on another guest speaker.
Keep an eye on Twitter @newsassociates for updates on panels and speakers.
The event is taking place at the Antoinette Hotel in Wimbledon on Saturday, May 13 2017.
This year's JournoFest is only open to current and prospective News Associates trainees.
For more information, email Lucy Dyer on ldyer@newsassociates.co.uk
Interested in speaking at JournoFest? Email Andrew Greaves on agreaves@newsassociates.co.uk
Ever wondered what it's like to study journalism at News Associates? Read this: http://newsassociates.co.uk/day-life-news-associates-journalism-trainee/
News Associates is officially the UK's number one NCTJ journalism course. We have an unrivalled job record and our trainees have gone on to achieve great things.
We are now recruiting for our full-time, part-time and sports journalism courses in London and Manchester – apply now.