A behind the scenes guide to studying at News Associates: Covering the local elections as a trainee journalist
News Associates journalism training school assembled a team of more than 50 NCTJ trainee reporters from its full and part-time courses in London and Manchester to work through the night with staff covering May's local elections with live blogs and e-edition papers.
We love catching up with our journalism trainees as they undertake their NCTJ Diploma in Multimedia Journalism at News Associates – officially the UK's number one NCTJ school. Click here to join them this September/October.
Here, London-based trainees Tom Wright and Huw Cross, relive their night of frontline political reporting alongside the big beasts of the national media at the count in Wandsworth.
""Most of all, enjoy yourselves."
So went the rallying cry of our commander-in-chief Graham Moody, as he marshalled the News Associates troops ahead of election night.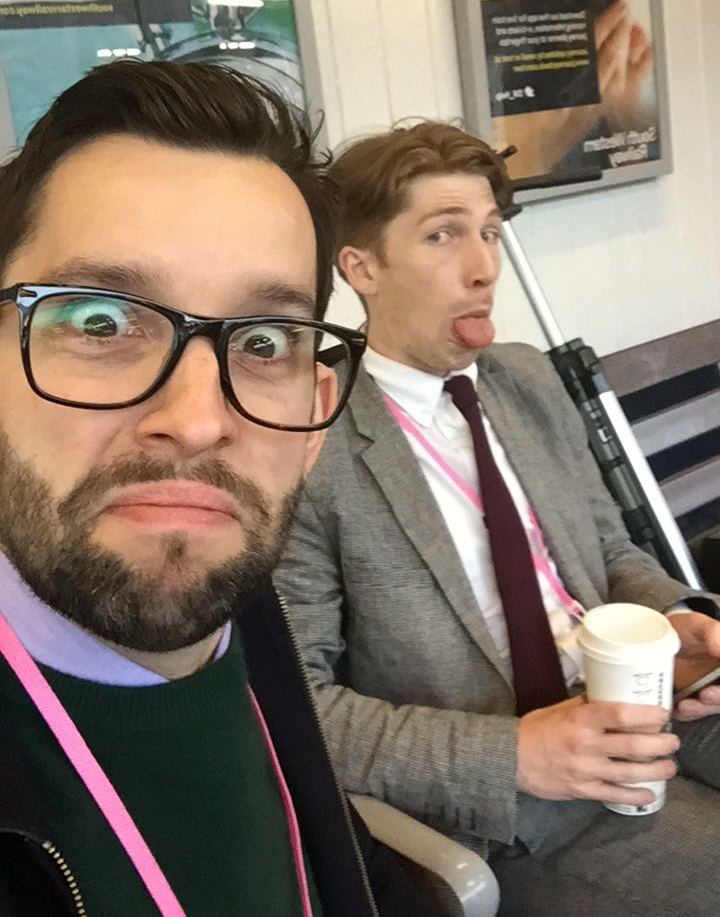 Suited and booted, armed with a camera, dictaphones and Moody's pearls of wisdom in our pockets, we arrived at Wandsworth Town Hall prepared for battle.
Given what we were about to experience, we needed to be.
Wandsworth was under the spotlight. The eyes of the national media were focused on this result.
We would be working shoulder to shoulder with some of the nation's most senior journalists. Not bad for two NCTJ trainees working for our course's news website South West Londonder.
The first port of call was to get shots of the ballot boxes arriving. Our editors wanted pictures of eager volunteers rushing to deliver votes.
"They'll be coming in through there," said the press officer, gesturing towards a door.
After twenty minutes they still hadn't arrived. Our camera was trained on the door.
Then a man clutching a black box leisurely sauntered through a door on the other side of the room.
We swerved the camera just in time to capture him lamely place the box on a table and stroll out. It wasn't the picture we'd hoped for but these were the facts on the ground.
First ballot boxes arrive at the Wandsworth count, whilst Tory volunteers and Councillors are out in force checking the results as they come in. No sign of Labour just yet. #SWLCE2018 pic.twitter.com/YKy1LPhlJ7

— Tom Wright (@theywoodwright) May 3, 2018
Lesson one learnt: you can only work with what you've got.
As the votes were counted, the room filled and the tension was palpable. Politicians on both sides remained tight-lipped.
Then our phones went off. It was Graham Moody, News Associates head of journalism and South West Londoner editor.
"Sadiq Khan is heading to Wandsworth.
"We want photos and quotes from him please."
There it was. Our mission. A tough mission at that.
In a room where nobody was talking to the press, we'd been asked to get hold of the David Beckham of London politics.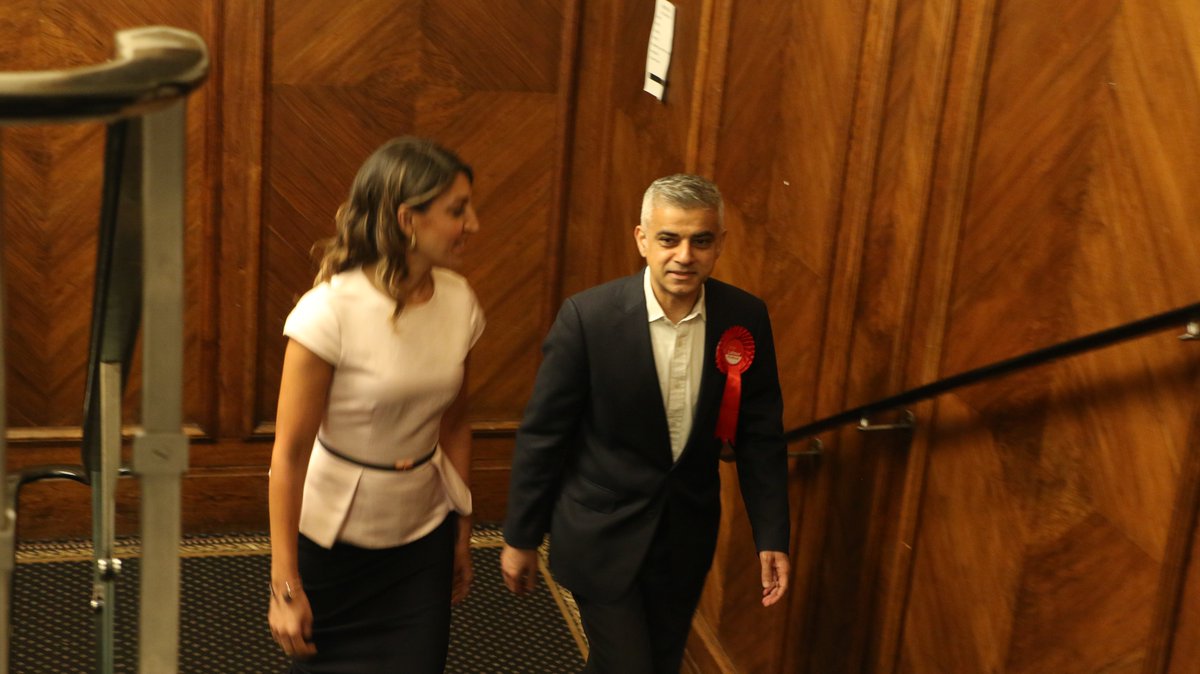 After an hour he strolled in through the door. Amidst the flurry of reporters we got photos but quotes proved impossible.
Instead we joined the long queue to speak with Justine Greening, the Conservative Putney MP.
As we waited for her interview with The Guardian to finish, Faisal Islam – Sky News' political editor –  tapped her on the arm: he was next.
Here was lesson number two – to compete with a national broadcaster, you need to take your chances.
With Greening's Guardian interview winding down, we could feel Islam's eyes on the backs of our necks as we swooped in to interview her.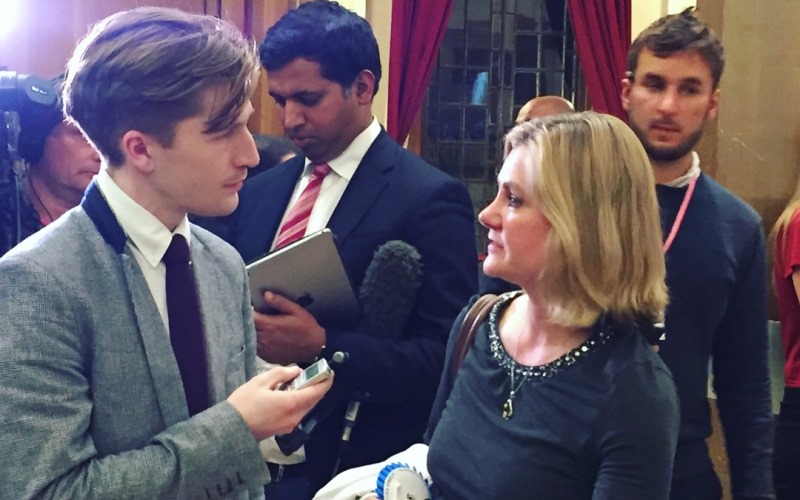 Quotes in the bag, it was time to get into position for the results.
BZZZ BZZZ, WhatsApp rollicking incoming:
"Rival local paper beating us to all the results.
"We're losing the speed war."
That had to change. For the next hour we fired tweets like artillery.
It soon became clear that Margaret Thatcher's favourite council was not going to become 'The Socialist Republic of Wandsworth'. The office's painstaking mock up of Jeremy Corbyn dressed as the iron lady would never see the light of day.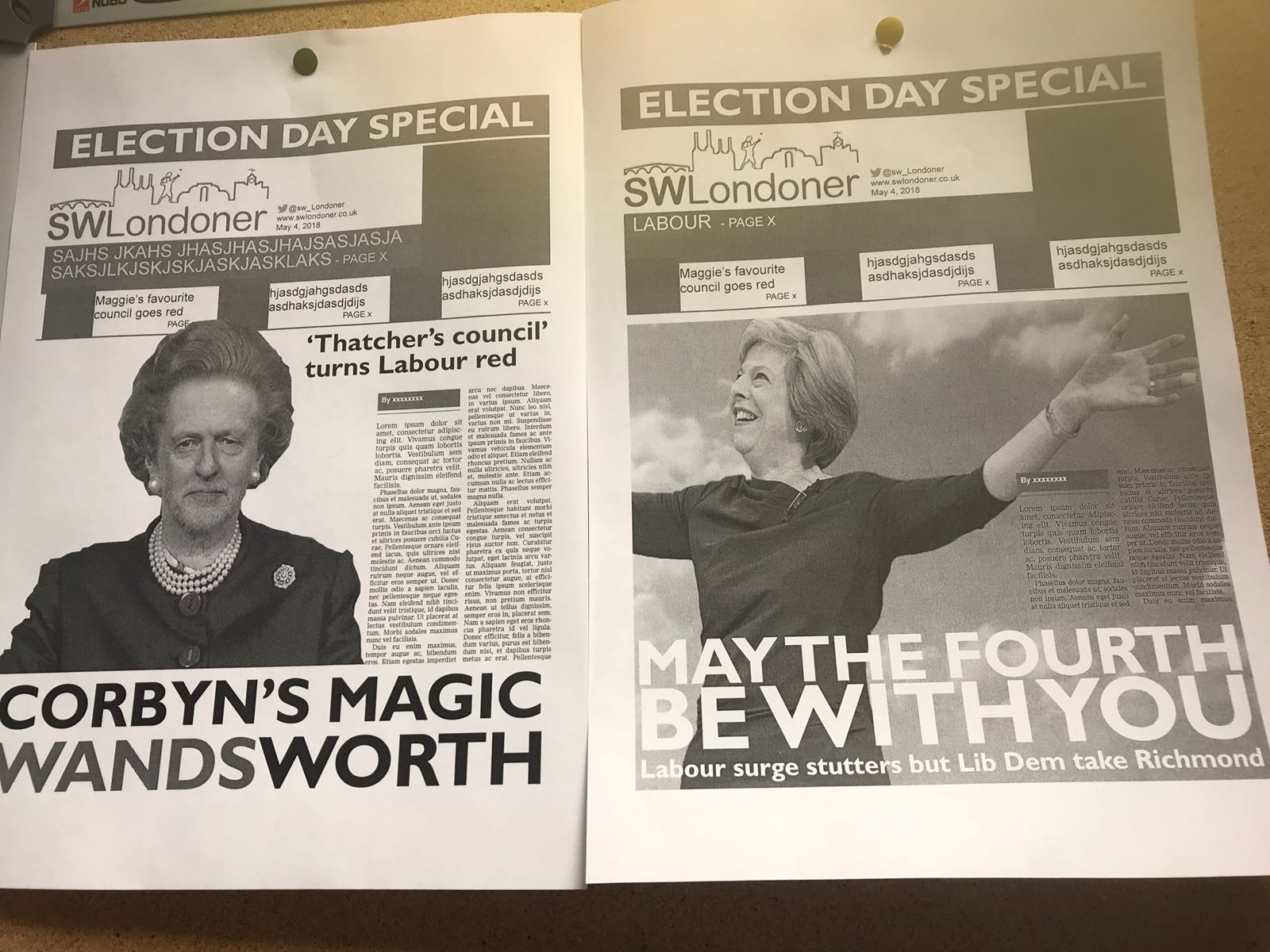 As the last few wards were announced, only a few dozen campaigners and councillors remained. Labour did not hang around.
We mopped up interviews with those who had stayed but we had nothing from Sadiq.
Luckily, The Guardian's Ben Quinn stepped in to save the day, sharing the quotes he'd managed to get from the mayor.
Lesson number three: other journalists are your allies.
After a much needed coffee, we headed back to base camp in Wimbledon to write up our findings.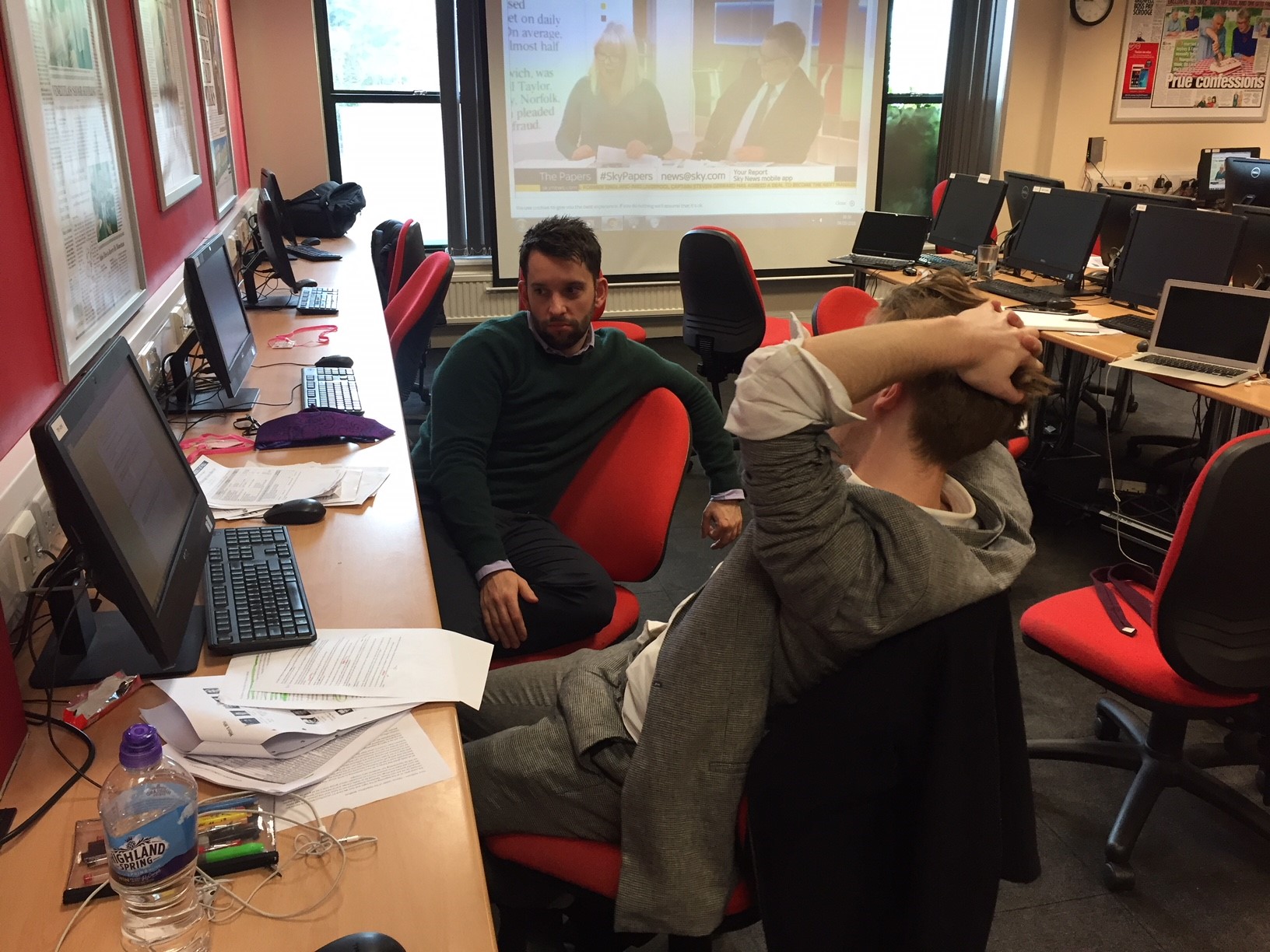 Four hours and many slow blinks later, the paper was ready to print. Eleven e-pages of reports, photos, analysis and a diary covering every count in our patch – south west London.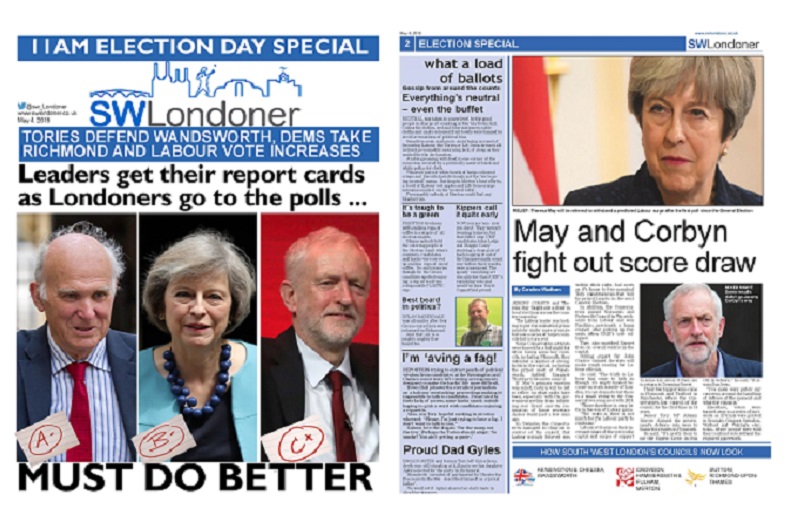 Bedtime was 11am. We were exhausted but true to Moody's command we'd had a great time."
Click here to apply for our fast-track and part-time journalism courses and our sports journalism courses in London and Manchester.