Opinion: Why accomodating the press is essential to General Election campaigning
The Prime Minister might not want to talk to normal people or the local press – known for asking difficult, parochial questions – but it's an essential part of any General Election campaign, writes News Associates head of journalism Andrew Greaves.
The news that Theresa May had two reporters from Cornwall Live shut in a room while she visited an industrial estate and then restricted them to only two questions post-visit is a worrying precedent.
We know politicians are terrified of being caught in compromising positions, either faced by a hostile member of the public or snapped under an inappropriate sign or awkwardly eating a local delicacy.
But all those are the pitfalls that come with being the Prime Minister, the leader of the opposition or any senior politician.
There's nothing the public love to see more than their leaders looking uncomfortable.
You can't spend a whole campaign hiding away from them. Or maybe you can. Time will tell if the electorate agrees or not.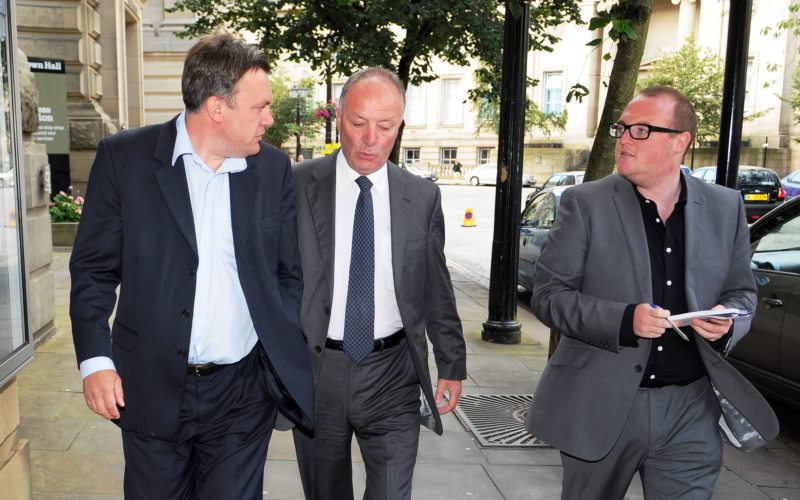 From the outside it looks like May, having called the General Election, is hoping she can connect with the people by doing exactly the opposite – not connecting in any way with them.
Maybe, given Labour's inability to forge any sort of advantage, it's the best thing for her to do. Stay out of trouble by saying as little as possible and let the opposition do your job for you.
I'm sure May allowed herself to smile when she heard Dianne Abbott's car crash interview on LBC yesterday.
The shadow home secretary got herself into a terrible pickle when asked to cost the Labour pledge of putting 10,000 extra police officers on the streets. At one point I think she suggested they'd be paid £30 a year.
It was a gaffe and one which drew plenty of derision from the Twitteratti and plenty of headlines across the board.
It probably also helped play into the Tory narrative that Jeremy Corbyn and his party are clueless on the key issues.
But Abbott – like her or not – is experienced enough to know that today's headlines are tomorrow's chip paper.
Covering the 2010 General Election in an area which had a couple of very marginal seats meant that rarely a day went by without senior figures from Labour, the Tories or the Lib Dems swinging by.
During a two-week period of intense campaigning I was granted access and interviews with – deep breath – Gordon Brown, Tony Blair, David Cameron, Ed Balls, David Miliband, George Osborne and William Hague.
Many of these took place after they had been out meeting 'real' people.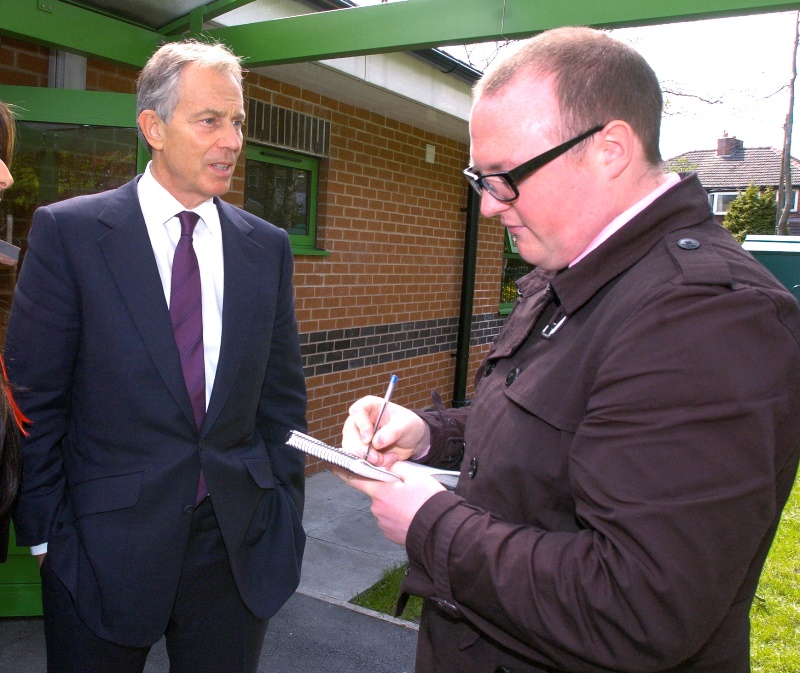 My memories of that campaign are of Cameron standing in front of huge pallets of bread at the Warburton's factory in Bolton, Blair sat cross-legged in a circle with mums and babies at a Sure Start Centre in Bury, Brown – PM at the time – navigating his way through toddlers in the playground of a nursery school in Atherton and Hague surrounded by balloons on the steps of Bolton Town Hall to launch the Tory manifesto in front of local party activists while bemused lunchtime shoppers looked on.
Some politicians are more comfortable with these visits than others.
But no matter how much some of these politicians would have rather been anywhere else than a Sure Start Centre or a factory in Bolton or Bury they sucked it up, smiled for the cameras and pressed the flesh, all within earshot of the media and under the watchful gaze of the cameras.
Yes, there were times when they were faced with awkward questions and even protests – I remember a smattering of anti-war protesters greeting Blair as he arrived for his visit – but you have to accept that you're never going to convince everyone that your vision is best.
Denying the press access or making a conscious decision to only attend events or visit places where the crowds are vetted to within an inch of their life does the country at large a huge disservice and, dare I say it, shows a level of contempt for those you are seeking votes from.
As journalists, we're the conduit for asking the public's tough questions and we must not be denied the chance to do that.