News Associates trainees score press tickets to SJA British Sports Awards
Manchester sports journalism trainee Megan Armitage writes about her experience travelling to London to cover the prestigious British Sports Awards.
In November 2021, myself and three other News Associates sports journalism trainees were given the amazing opportunity to cover the British Sports Awards, hosted by the Sports Journalists' Association in London.
Surrounded by the pride and joys of Britain's Olympic, Paralympic and Euro journeys, we had the chance to interview several sports stars in a celebration at The Brewery.
Tum Balogun, Kit Shepard, Tamara Prenn and I attended the awards after winning a News Associates contest where we had to write 250 words on the biggest sporting moment of the year.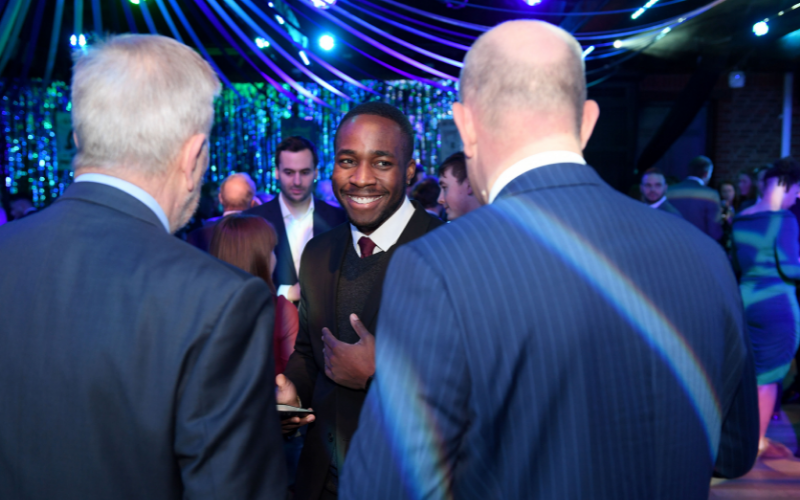 As the guests arrived, we made our way through the crowd to talk to award winners and athletes from the past year, and I found myself first interviewing married Paralympic gold medallists Neil and Lora Fachie.
The couple both struck gold in the velodrome at Tokyo 2020 with Neil in the men's time trial class B and Lora in the women's individual pursuit class B.
As nervous as can be for the first interview of the day, I found myself relaxed as the two chatted away and relived their golden moment of becoming Paralympic champions together.
Having conducted most of my interviews over the phone during placement, being surrounded by 2021's best in sport was something I didn't imagine doing so early on in my career.
Nerves out of the way I went on to interview newly retired Paralympic swimmer Ellie Simmonds, a hero of mine, about winning the Spirit of Sport Award for inspiring others, before a quick chat with Olympic rower James Cracknell just as the ceremony was about to begin.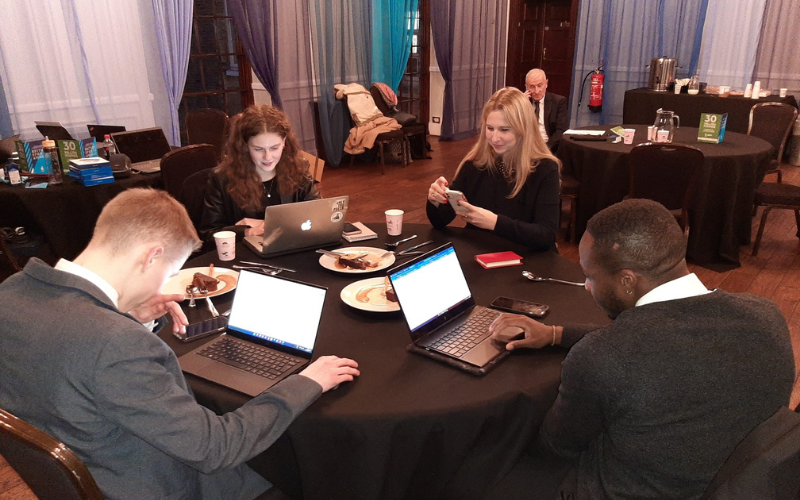 Once the awards had finished, which saw Sportsman and Sportswoman of the Year Adam Peaty and Emma Raducanu send grateful video messages to the room, we delved back into the art of interviewing.
I spoke to Team GB chef de mission Mark England, Olympic javelin specialist Tessa Sanderson and wheelchair racing world record holder and seven-time Paralympic champion Hannah Cockroft.
This experience was one that none of us will forget – not many get the chance to interview such big names at this stage in their career and speaking to the sporting stars of past and present was both thrilling and inspiring.
You can read Megan's interview with newly retired Paralympic swimmer Ellie Simmonds here.
London trainee Kit Shepard wrote this piece on Ebony Rainford-Brent's call for cricket to start taking action against institutional racism.
Manchester trainee Tum Balogan reported on Gareth Southgate's assistant Steve Holland's awards speech where he called for changes to the footballing schedules.
London trainee Tamara Prenn interviewed two former British tennis number ones for their reactions to the achievements of teen successor Emma Raducanu.