News Associates presents JournoFest 2020: In conversation with The Times deputy home editor Lindsay McIntosh
For a conference room full of trainee journalists learning how to write news copy, who better to hear from than the deputy home news editor of The Times? Writes News Associates part-time trainee Emma Lindsay.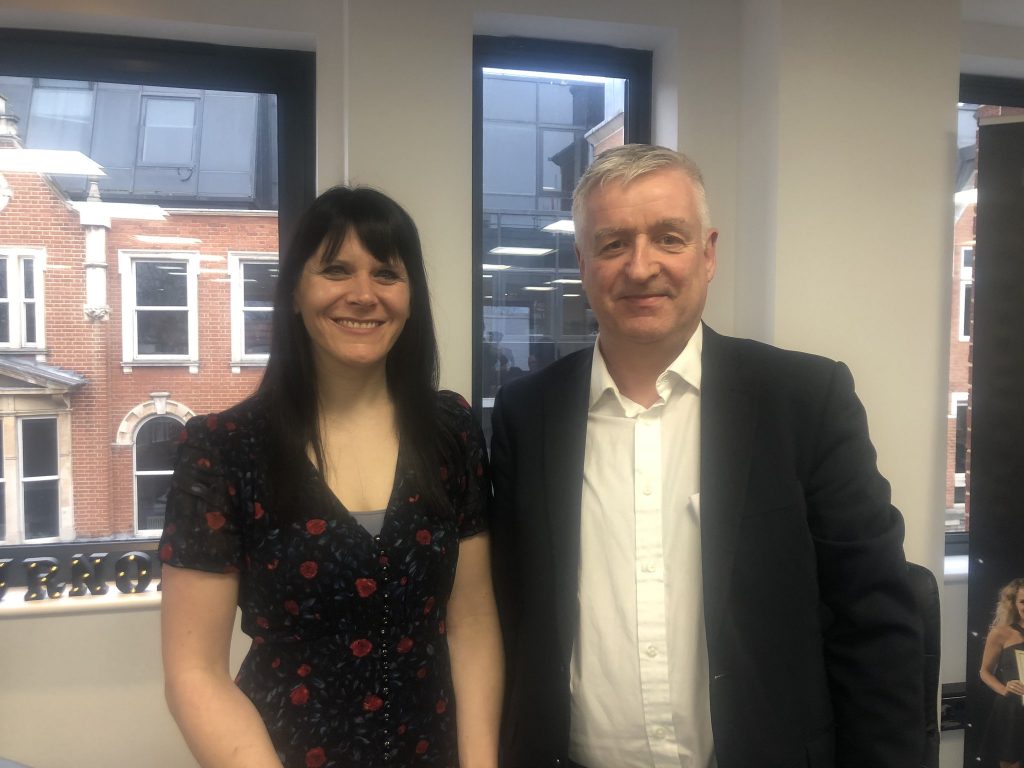 Lindsay McIntosh (pictured above left, with News Associates deputy managing editor Graham Dudman), who oversees the daily news section of The Times print edition, gave her unique insight into what it takes to put together the renowned broadsheet, as well as how she got to where she is today.
It turned out the same fuel is required for both: a true passion for the news.
Lindsay spoke with enthusiasm about starting each shift looking at 138 blank sheets of paper thinking 'how are we going to fill those?'
"It's great," she said.
She laughed at how, like many people, she was first interested in journalism because of her love of writing, but soon realised it was love of the news and current affairs that would power her career.
Know the stories on your news list inside out says @lmkmcintosh. #JournoFest pic.twitter.com/2FkpyQLqOe

— News Associates (@NewsAssociates) January 25, 2020
Echoing sentiments from earlier in the day by Sarah Campbell of the BBC, Lindsay explained she had deliberately made herself an expert in specific areas of current affairs and in doing so, created opportunities for herself.
Around the time of the 2008 financial crash, Lindsay recognised this story would dominate news coverage for years to come, so she set about making herself an expert on the subject, and therefore invaluable at The Scotsman.
Working at The Times Scotland at the time of the Independence Referendum 2014, gave her the opportunity to make a big impact and get recognition outside of Scotland for her work.
"The eyes of the world were on Scotland," she said.
Talking about this 'manic' time in her career, Lindsay touched on the topic of mental health and the difficulty of achieving a balance in the demanding world of journalism, and admitted taking on too much and over-stretching herself.
Mental health was a theme that ran throughout the day, and while it is clear that progress is being made in the industry, there was plenty of evidence of the tension between self-care and the need to push yourself to take every opportunity to succeed.
Question from the audience: Do you have any advice for young, keen journalists who want to avoid burnout?@lmkmcintosh: "It's so important to take some time out.

"Talk to people if you feel the pressure is too much.

"It's a really difficult balance."#JournoFest pic.twitter.com/gk4D5zD24D

— News Associates (@NewsAssociates) January 25, 2020
When asked about how to avoid burnout in newsrooms today, Lindsay said it is essential to trust your team and to find coping mechanisms that help you relax. For her it's running.
Despite seeing the importance of the work-life balance, Lindsay also spoke about the need for hard work, enthusiasm and grabbing hold of every opportunity.
Lindsay is clearly happy with where all her hard work has got her and is very proud to work for such a respected title when so many publications are facing financial hardship.
She said: "The Times is a well-resourced paper and I hope that it is reflected in what we produce."
She touched on the greater threat facing journalism today: the fact that trust in the media is declining and many of the public don't value the role that journalists play in our society.
On this, she said: "You'll miss us when we're gone."

Did you miss JournoFest 2020? Check out our round up video below! And learn more here.