A week in the life of a News Associates sports journalism course trainee
We love catching up with our trainees as they undertake their journalism courses at News Associates – the UK's number one NCTJ journalism school. This week, sports journalist Amber Thiara describes a week in the life of a trainee on our NCTJ Diploma in Multimedia Sports Journalism course – which is ranked number one in the UK.
"It's week 27 and the pace of our sports journalism course in Manchester hasn't slowed down yet.
Monday
Today's task: Produce a golf paper by 3:30pm.
This is exciting – we've been split into two groups: one to produce a paper on the European Masters contenders and the other on the US ones.
Golf isn't my forte but I'm keen to learn more about it and putting together a paper and sub-editing is fun.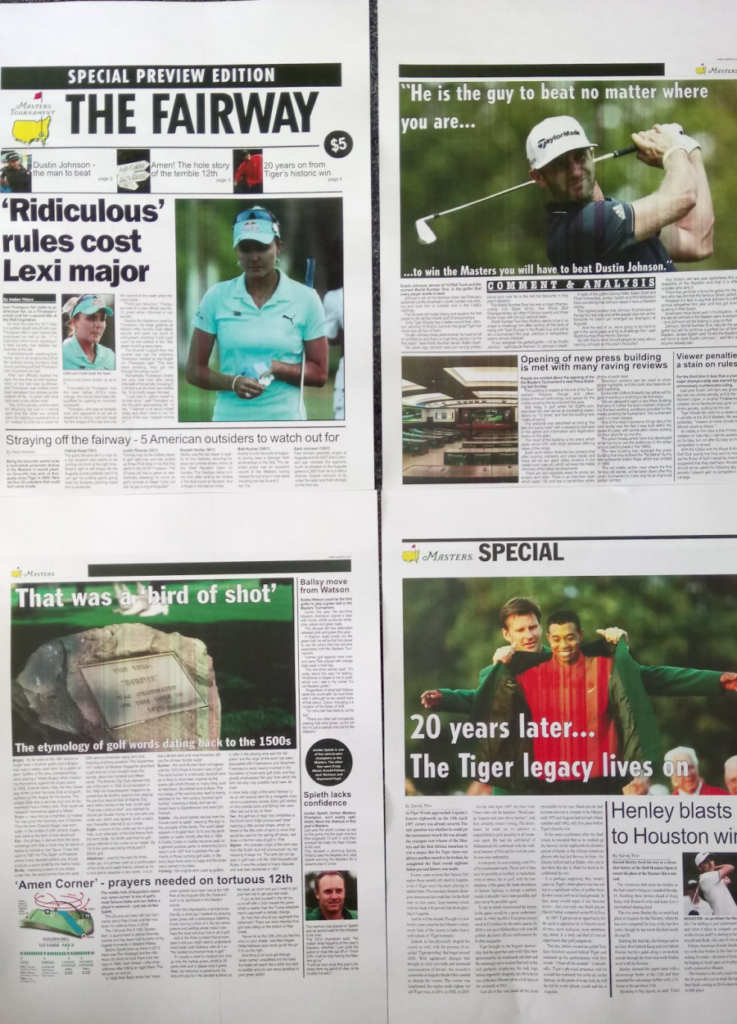 I wrote a piece on the etymology of golf words and the ridiculous rules that cost Lexi Thompson a major. See – I already sound like I know what I'm talking about. I do love this course on days like these.
A passion for sport is what got me into the journalism industry in the first place and at News Associates you are surrounded by like-minded people.
https://twitter.com/Rarelyonfairway/status/848923145843216384
Tuesday
We started the day with Teeline shorthand which I enjoy despite finding it tricky.
This was followed by PR & Comms – I really love that we get a taste of all aspects of the industry. Today's task of looking at past exam questions is a little daunting but essential.
Sport wraps up the day and this weekend it's the Paris-Roubaix race so we're writing about the British cycling prospects. Maybe I should get my bike out and go for a ride this weekend, I'm feeling inspired.
Home time already? Where did the time go?
Wednesday
Today is going to be awesome. I just know it because I'm heading down the road to Headingley for the Yorkshire County Cricket. It's media day and I get to interview players for the Cricket Paper.
https://twitter.com/AmberThiara/status/849579642025631744
Right, time to put everything I'm learning into practice. There's quite a lot of hanging around but I finally manage to interview Jack Brooks and Adil Rashid and even get to hear from Joe Root.
Week made – I love being a sports journalist.
Thursday
A whole morning of shorthand with Ed – perfect – I need the practice.
Did someone say Grand National sweepstake? I'm in.
Friday
To top the week off I sat my first shorthand exam – it was a rather dull passage about litter that ironically wasn't rubbish!
Roll on another jam-packed weekend of sports. On Saturday I'm covering the women's semi-final for the Manchester Titans and filming the adult contact pre-season scrimmage on Sunday – oh, there's F1 on too."
See what other trainees on our fast-track, part-time and sports journalism courses have been up to here and here.
Thinking about applying for our sports journalism course? Read this advice from #TeamNA and about our collaboration with Sportsbeat – the UK's leading sports news agency. 
We are now recruiting for our September and October intakes in London and Manchester – apply now.