News Associates launches remote part-time journalism course
News Associates has launched a fully-remote part-time journalism course offering the chance to experience the UK's top journalism training without the need to travel.
Our new course – accredited by the National Council for the Training of Journalists – will offer a Level 5 Diploma in Multimedia Journalism, with each lesson taught live on Zoom part-time for 18 months.
News Associates is also excited to offer NCTJ modules in 'data journalism' and 'PR and communications for journalists' on this course.
Read more about our remote part-time journalism course here, sign up for a free Q&A here, and apply here!
Offering the 'data journalism' module will give our trainees the opportunity to build on what they learn in the 'essential journalism' and 'journalism for a digital audience' modules – and it is more important than ever journalists know how to handle large data sets and make stories accessible to the public.
We are increasingly seeing news organisations hiring trends reporters and audience writers and being qualified in data journalism, alongside digital journalism, will make our graduates' applications stand out in this field.
Teaching 'PR and communications for journalists' will peak our trainees' interest in a different side of the media. Furthermore, this module will increase trainees' knowledge of social media – an area of exponential growth in journalism jobs.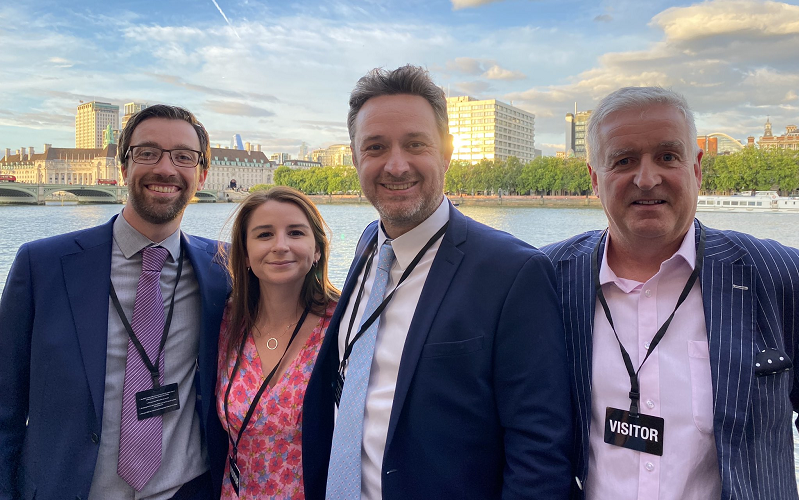 A timetable of three evenings per fortnight means trainees will be taught each Tuesday evening and every other Thursday evening, 6:30pm-9:30pm – with every lesson taught live with a tutor.
The course runs for 18 months and has been designed to allow those currently working to study at News Associates alongside existing commitments.
It will also allow those who are unable to travel to our centres in London or Manchester to enjoy the unique experience of being taught by the UK's top-ranked NCTJ journalism school.
Tutors will use teaching techniques developed during the lockdown of 2020 – when all courses were delivered via Zoom – which led to News Associates winning the Innovation of the Year 2020 award at the NCTJ's Awards for Excellence.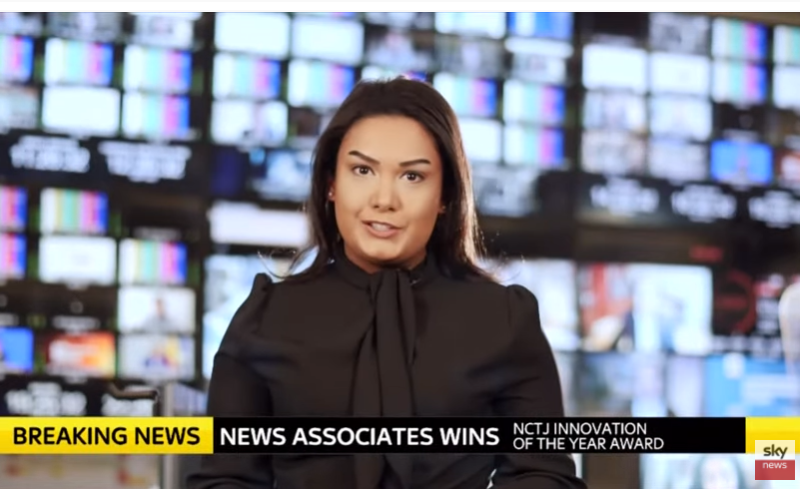 News Associates managing editor James Toney said: "This fully remote part-time course opens up an opportunity for those who previously would not have been able to study with us.
"When the pandemic struck, we moved all our courses online and our tutors changed the way lessons were delivered.
"These changes brilliantly executed by our team were recognised by the NCTJ with our Innovation of the Year award of which we are very proud."
News Associates deputy managing editor Graham Dudman, who will be leading on the delivery of this course, said: "I'm really excited to be so heavily involved in the remote course. I'll be working with other experienced NCTJ tutors to deliver the same high quality of teaching as you would expect from News Associates.
"Lockdown meant working and learning from home became the norm. Our teaching had to adapt and we'll be using those new skills on this course to deliver the same industry-leading standards as our existing courses."
Trainees on this course will study eight modules – enough credits to gain the all-important Level 5 NCTJ Diploma in Multimedia Journalism.
Essential journalism
Essential journalism ethics and regulation
Essential media law and regulation
Essential journalism e-portfolio
Public affairs for journalists
Journalism for a digital audience
Data journalism
PR and communications for journalists
The course will also include sessions with guest speakers, several practical exercises and the opportunity for work placements with our in-house publications.
Regular tutorial sessions will mean trainees' progress will be closely monitored and there will be opportunities for occasional in-person social evenings to compliment online socials.
Coming into a centre – for exams, tutorials and/or work placement – is entirely optional but part of the application process will include checking potential trainees have the right technology to complete the course fully remotely.
Read more about the course here, sign up for a free Q&A here, and apply here!
Or contact us via training@newsassociates.co.uk or 0203 026 3781.