SW19 to Silverstone, Lord's to Liverpool: News Associates graduates cover greatest weekend of sport
While most of us were hiding behind the sofa Googling 'What is a super over?', News Associates graduates were in the forefront covering the greatest weekend of sport.
Our graduates were on the ground in SW19 covering the five-set epic at Wimbledon, they were on the edge of their highly sought-after seats in the Lord's press box, they were watching Lewis Hamilton race into the history books at Silverstone and they were in the mixed zone at the Netball World Cup in Liverpool.
For most journalism trainees the thought of covering a World Cup or Grand Slam final is all but a dream, but not for News Associates graduates.
Ross Lawson completed his NCTJ Diploma in Multimedia Sports Journalism with us in May 2016 and played a pivotal role in Sportsbeat's coverage of the Cricket World Cup.
"I dreamt of England winning the World Cup and also dreamt of covering a tournament like this," said the Sportsbeat content editor who also covered the 2018 Winter Paralympics in PyeongChang.
"For both to happen on home soil and to be so heavily involved is an absolute privilege and something I won't ever forget.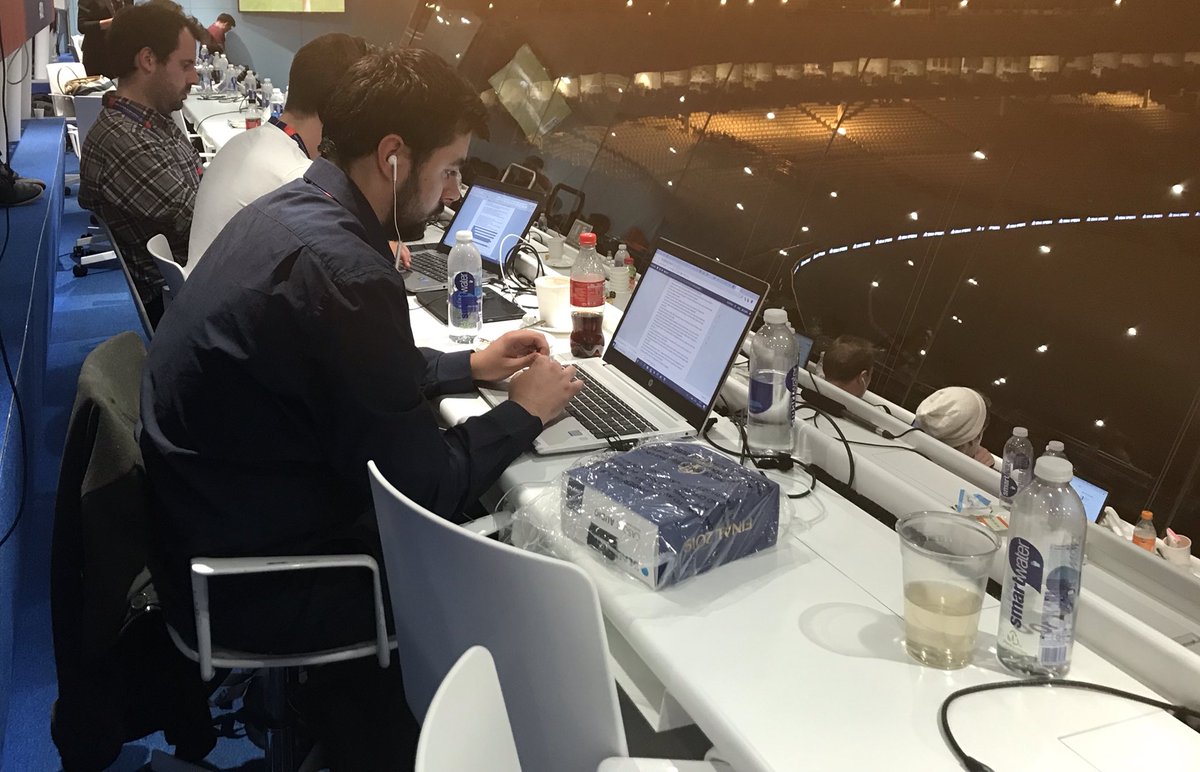 "It was so extraordinary that you still struggle to believe it but a huge thanks has to go to News Associates and Sportsbeat for helping me get this opportunity.
"To be in that moment and trying to think coherently enough to write something comprehensible wasn't particularly easy, but at least I know I'll never have to write a more difficult whistle report in my career."
Just a few miles down the road Katie Falkingham, who was on the same NCTJ course as Ross, was busy live blogging the Wimbledon final for BBC Sport.
"Covering both the men's and women's singles finals at Wimbledon, sat overlooking Centre Court, was undoubtedly the best experience of my career to date," said the broadcast journalist.
"Live-texting to millions of people, the men's singles final between Roger Federer and Novak Djokovic in particular was incredible – five hours I will never forget!"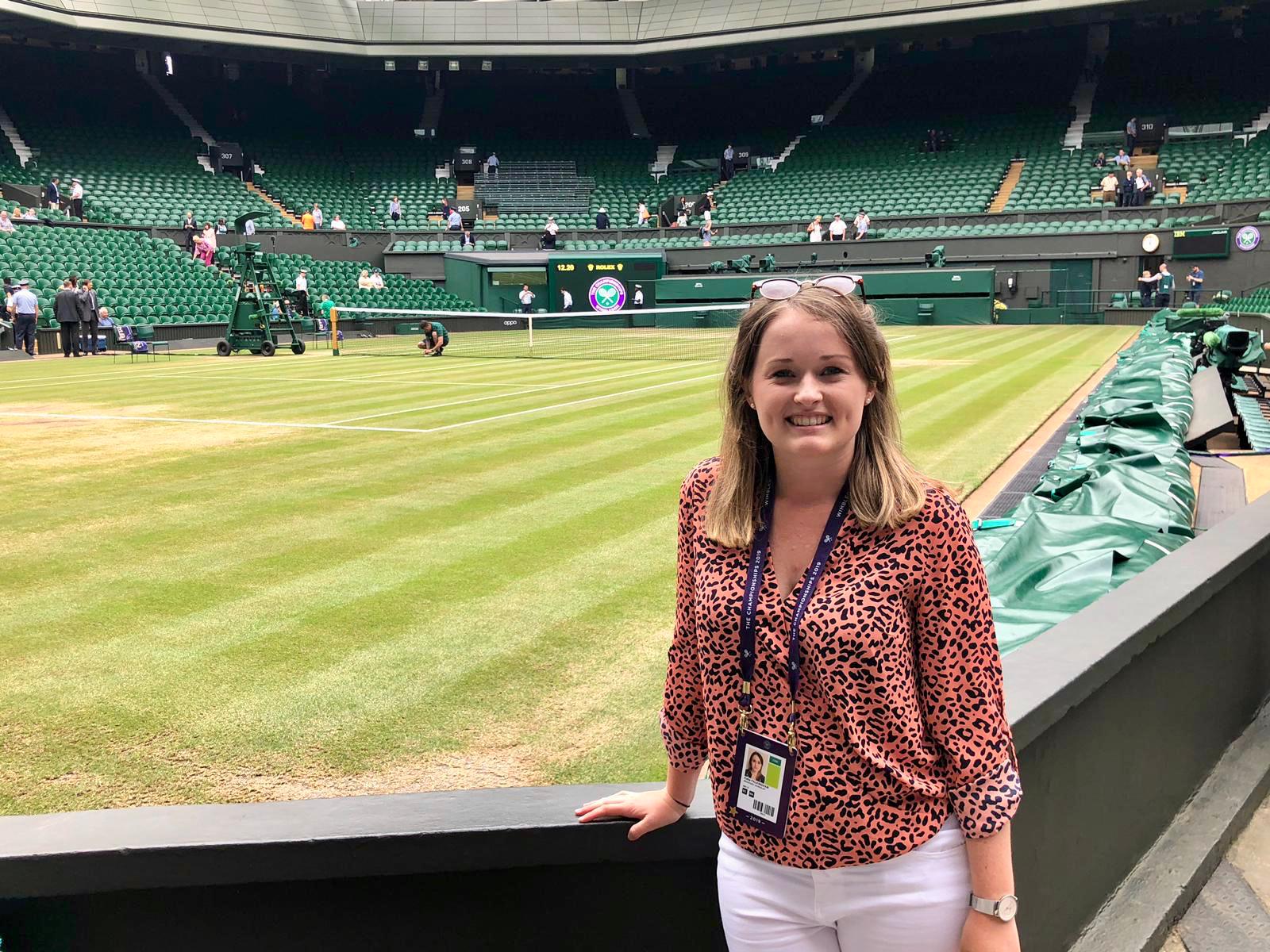 Also live blogging the final was Kieran Jackson who only completed his NCTJ sports journalism course in May.
"I was live blogging throughout the Wimbledon fortnight for the Independent," said the newly-qualified sports journalist.
"It was a fantastic couple of weeks and to cover both the men's and women's final from the Centre Court press box was very special and a real privilege, if not a tad stressful in that fifth set on Sunday!
"I never thought I'd be covering Wimbledon a few months after finishing my course at News Associates, so it's all been very surreal!
"The course has given me a perfect platform in sports journalism, and I'd highly recommend it to anyone looking to get into the industry."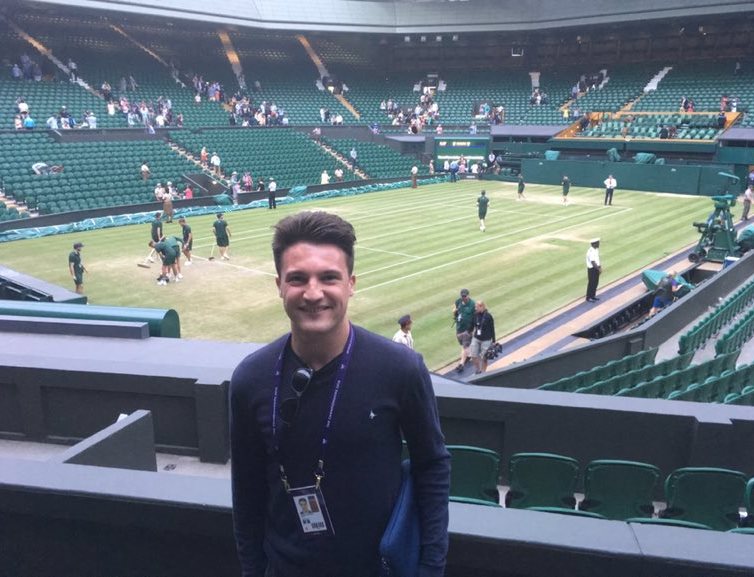 Katie and Kieran shared the press box with national newspaper journalist Stuart Ballard, who studied on a fast-track course with us in London.
"Entering sports journalism I was happy going to non-league football matches on a cold Tuesday night," said the senior sports reporter at the Express.
"Being able to say I've covered Wimbledon is a career highlight I never thought possible. An absolute dream come true."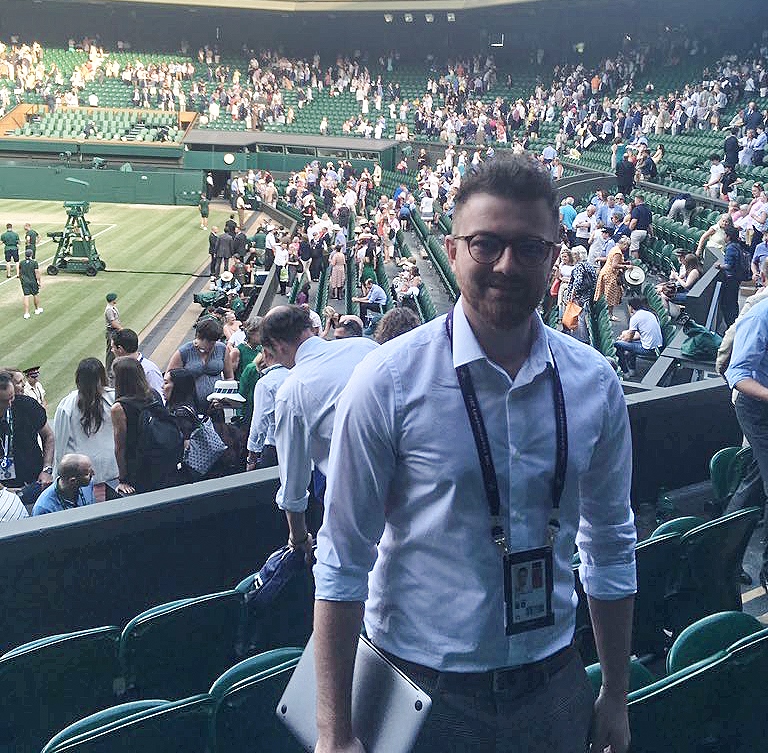 Meanwhile, News Associates graduate turned Daily Star reporter Alex Brown witnessed Lewis Hamilton win a record sixth British Grand Prix.
"Training at News Associates has given me the opportunity to cover terrorism in Tunisia, go to Downing Street, and now be part of the greatest weekend of sport," said Alex, who is used to reporting from the lobby.
"I never thought I would go to an F1 race, but it's definitely one for the bucket list.
"It was a great experience, even if they put someone else's face on my pass!"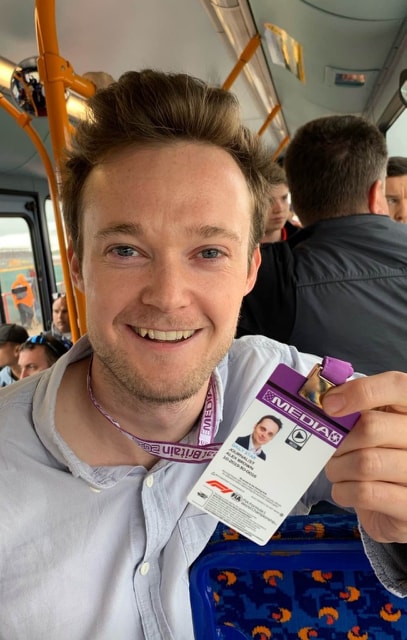 Elsewhere, Ella Jerman, who only finished her course in May (she was on the same course as Kieran!), was up in Liverpool court side at the Netball World Cup.
"If someone had told me a year ago I would be covering the Netball World Cup in Liverpool I would have never believed them!" said the Sportsbeat multimedia journalist.
"I have been working as part of a four-person Sportsbeat team throughout the tournament, managing the official social channels.
"My role is to act as the lead broadcast reporter, interviewing players in the mixed zone after every match to create video preview and reaction pieces.
"I have already interviewed England's Tracey Neville, Helen Housby and Jade Clarke and will be live tweeting all of their upcoming matches."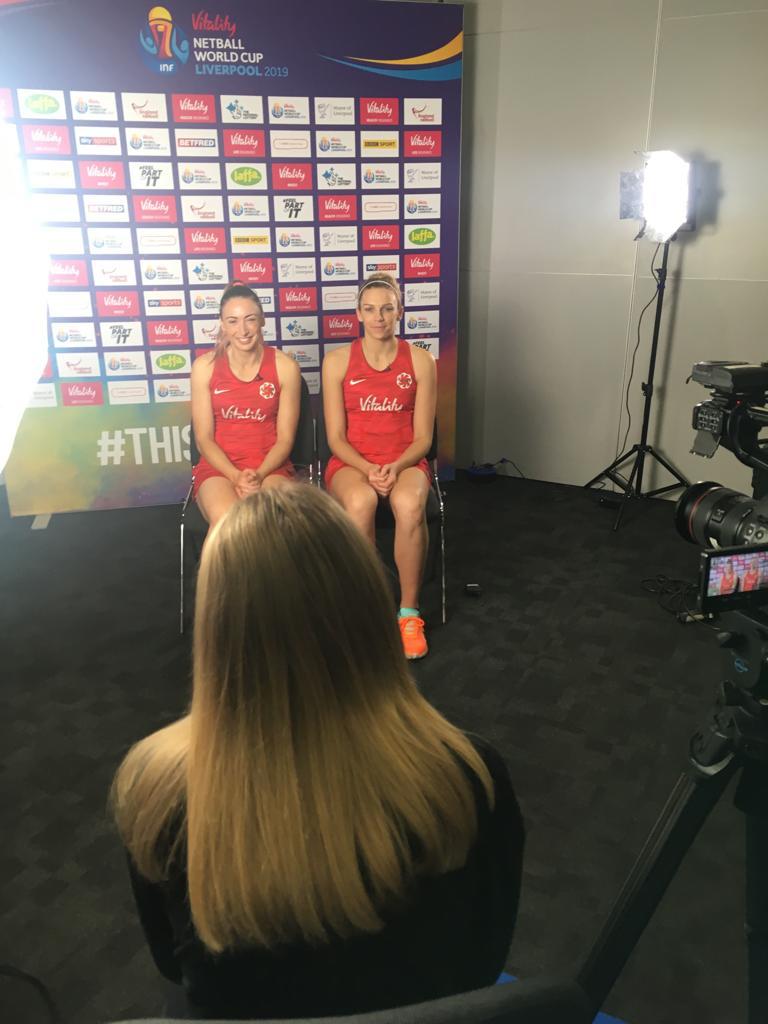 News Associates and Sportsbeat managing editor James Toney said: "What is so impressive about these graduates of our NCTJ journalism courses is how quickly they've established themselves and earned amazing opportunities to cover events on the biggest stage.
"One of the great things about journalism is you don't have to spend years biding your time for your big break, if you are good enough then you'll get the chance – and Ross, Katie, Kieran, Stuart, Alex and Ella are brilliant examples, but they're not the only ones!"
Want to make your dream a reality? Apply now to study on one of our NCTJ sports journalism courses in London and Manchester.
You may also like:
News Associates graduate scores dream role covering England's World Cup campaign
More than 90% of News Associates NCTJ sports journalism trainees are paid journalists within a month of graduating
A behind the scenes guide to studying at News Associates: Shorthand, media law and an international press trip