News Associates graduate hailed for 'remarkable' achievement
News Associates graduate Paul Berentzen has scooped three of the four performance awards available in July's National Qualification for Journalists examinations.
Paul Berentzen won the Ted Bottomley Award for media law and practice, the Esso Award for his news report, and the Society of Editors' Award for his news interview. He completed his preliminary qualification at News Associates in Manchester.
"To be adjudged the nation's best in one category is an achievement in itself. To do it in three sections is remarkable," said the NQJ's chief examiner.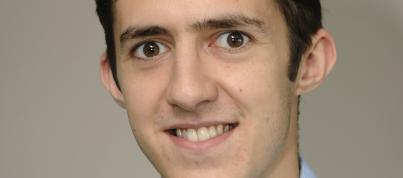 Paul completed his 20-week fast track with News Associates in January 2012 and joined the Blackpool Gazette shortly afterwards.
He told nctj.com: "I am absolutely delighted to have picked up these awards. The hard work has certainly paid off but I never thought I would do this well.
"I am extremely grateful for the support of colleagues past and present who helped prepare me for the exams.
"I would advise any trainees getting ready to sit the NQJ to set aside plenty of time to revise, ask senior colleagues about their experiences of the exams, and try not to let nerves get the better of you on the day."