Anthony Longden Column: Ipso opens – and already we're hacked off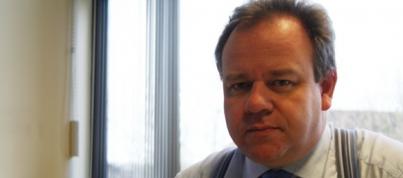 The Independent Press Standards Organisation is finally open for business. It opened its doors on September 8… and immediately found itself picketed by Hacked Off.
Ever fond of a publicity stunt, the celebrity-backed pressure group has continued to wage its war of attrition against the new self-regulation body for the newspaper industry, dismissing it as a non-Leveson-compliant stitch-up. In other words, it is not properly independent of the industry and is ill-equipped to perform the role of regulator.
At face value, some of its concerns are legitimate, but as an HO watcher since its inception in 2011, I have come to the conclusion that at its core lies a steely cynicism that is its very reason for being.
The fact of the matter – and the thing that Hacked Off finds so unpalatable – is that IPSO is facto. The politicians' Royal Charter ruse was never going to work, with no self-respecting news organisation, even those declining to sign up to IPSO,  prepared to touch it.
Around 90% of the UK's newspapers, magazines and one or two websites, have signed up to IPSO, agreeing to be bound to its regulatory framework by civil contracts lasting four years, and to observe the Editors' Code – the one constructed by the Press Complaints Commission
The Code itself is to be reviewed, but it has won praise worldwide as a strong, practical and effective set of guidelines for a free media, a fact also acknowledged by the Leveson report. It gives IPSO a sound foundation upon which to build.
As a recently retired judge, IPSO chairman Sir Alan Moses is certainly not the industry lapdog portrayed in the Steve Bell cartoon on the Hacked Off website.
Moses has already made it clear he is prepared to engage with everyone concerned with press activity, and took an early opportunity to illustrate this by inviting some of the Hacked Off protesters in for a chat when they pitched up on his first day at the office.
In fact, so keen is he to assert his independence that he raised eyebrows on IPSO's first day by criticising the budget the industry has given his new organisation for its investigations.
The Independent, not yet an IPSO signatory, reported he dismissed the amount of money set aside by the industry as "hopeless".
Moses believes that overall, the new regulator will cost substantially more than the PCC's annual figure of £2.5m.
It is worth remembering, though, that funding for any investigations into serious, systematic wrongdoing will be raised on the 'polluter pays' principle, with the company concerned footing the bill. This is an important element of the IPSO deterrent, along with the power to impose fines of up to £1m.
If the Independent is anything to go by, the IPSO chairman intends to adopt a robust style when it comes to dealing with the industry, and has already accused newspapers of being unable to accept criticism. "How thin skinned you all are," he was reported as having told journalists recently. "You like doling it out but you don't like receiving it. The slightest criticism creates an eruption."
As it stands, the majority of the industry has signed contracts to be bound by the tougher IPSO regime.
The titles remaining outside the IPSO system have their own reasons for doing so.
The Financial Times sees itself as a global brand, already selling more print copies in the United States than in the UK. Its editor, Lionel Barber, announced earlier this year that "after careful consideration", the paper would establish its own internal system for handling complaints. Central to this is the appointment of an editorial complaints commissioner working independently of the editor.
In a memo to staff, Barber wrote: "…we recognise that we need to provide additional reassurance in the post-PCC world… At this point we have decided to plot our own course. We are committed to best practice and determined to uphold the high standards that have served the FT and our readers so well over the past 126 years."
The Independent and Evening Standard remain concerned about the independence of IPSO, but are keeping a watching brief to see if it ultimately proves effective.
The Guardian and Observer have never been convinced by the IPSO model, but nor do they have any apparent intention of signing up to the politicians' Royal Charter either.
The regional press, financially stretched though it undoubtedly is, has embraced the new regulator. This is a tough, expensive outcome. It had never had the remotest connection with hacking but found itself caught in the crossfire just the same.
The post-Leveson chilling effect on practical journalism is already a sinister reality, with a wide range of organisations from the police to local authorities, quoting phone hacking and the inquiry as a reason not to co-operate with local journalists up and down the land.
However much Hacked Off carps, IPSO simply has to be given a chance to show that press regulation free of political intervention can not only work, but is the best outcome for a liberal democracy.
***
And finally…
"Be who you are and say what you feel, because those who mind don't matter, and those matter don't mind."
Bernard M Baruch (1870-1965)
– American financier, political consultant and philanthropist
* Anthony Longden advises News Associates on journalism ethics and has been a journalist for 30 years, 20 of them spent as an editor and senior editorial executive in various regional companies in the UK, including Newsquest, Trinity Mirror, Southnews, Argus and Westminster Press.
He has been a member of the Society of Editors' Parliamentary and Legal Committee since 1999, lobbying on behalf of the media industry across a wide range of issues. Most recently he helped draft several of the Society's modules of evidence for the Leveson inquiry.
He completed a three-year term as an editorial member of the Press Complaints Commission in September 2012, and sat on its reform sub-committee. Now a consultant and journalist, he advises the SoE, the PCC during its transition phase, and Alder Media, a London-based crisis PR firm. He is also a judge for the annual UK Regional Newspaper Awards.