More than 90% of News Associates NCTJ sports journalism trainees are paid journalists within a month of graduating
Our sports journalism course is the UK's number one NCTJ journalism course because of the amazing results our trainees continue to achieve – but it's the incredible jobs they land that we're most proud of.
Of our latest cohort of sports journalists in London and Manchester, 94% were in paid journalism roles within a month of graduating.
The youngest of our recent trainees, Joshua Jones, started as a sports journalist at The Sun straight after his course.
Joshua said: "Opting to go to News Associates was the best decision I could have made to begin my career in journalism.
"The sports journalism course not only taught me how to write like a journalist but also what the industry actually entails.
"I won't pretend it was easy by any means but it was intense and, crucially, practical.
"If it wasn't for the contacts and links News Associates has, I would not have landed my job as a sports reporter at The Sun.
"Yes, News Associates is fantastic at producing journalists ready to go straight into news rooms but it is also a thoroughly enjoyable place to be, the tutors are a great bunch and I can't thank them all enough for what they did for me, both on a journalistic and personal, mentoring level."
Joshua's course mates are covering a range of sports in their new jobs.
Jon Harding is at the Racing Post, Joe Walker is a content editor for Glasgow 2018 and Sean O'Brien is at talkSPORT.
Happy to share part of tomorrow's @RacingPost front page with other @NewsAssociates graduate @JJRHarding 😁🏇🗞 Two very touching and heartfelt stories #RachelRichardson #RyanHatch #Jockeys #Retirement https://t.co/2l7qyjIByM

— Kate Tracey (@KateTracey12) July 18, 2018
Our London sports journalism trainees dominated the Mail Sport graduate scheme with George Bond, Sophie Watkiss and Peter Rutzler all securing spots.
But they haven't been twiddling their thumbs all summer. Both Sophie and Peter covered Wimbledon – Sophie for the LTA and Peter for the i.
Peter said: "Sports journalism is an unbelievably competitive industry, and without the right tools and the know-how, it often seems impenetrable.
"The course gave me that, combining hands-on experience with brilliant advice from those who have been there and done it.
"Along the way I met some fantastic people, and I know the skills I've learned at NA will stay with me throughout my career."
No rest for #TeamNA over the Easter break. Great back page exclusive by @peterrutzler in @theipaper ⚽📰👇 #StartedHere ✨ pic.twitter.com/SeeiaczdHl

— News Associates (@NewsAssociates) April 3, 2018
Sophie said: "News Associates gave me a huge amount of opportunities to improve and broaden my abilities within this field.
"Even at stressful times during the course I was constantly supported by the team and extra help was always made available to me when needed.
"This course opened a huge amount of doors for me and gave me the chance to start a career in journalism."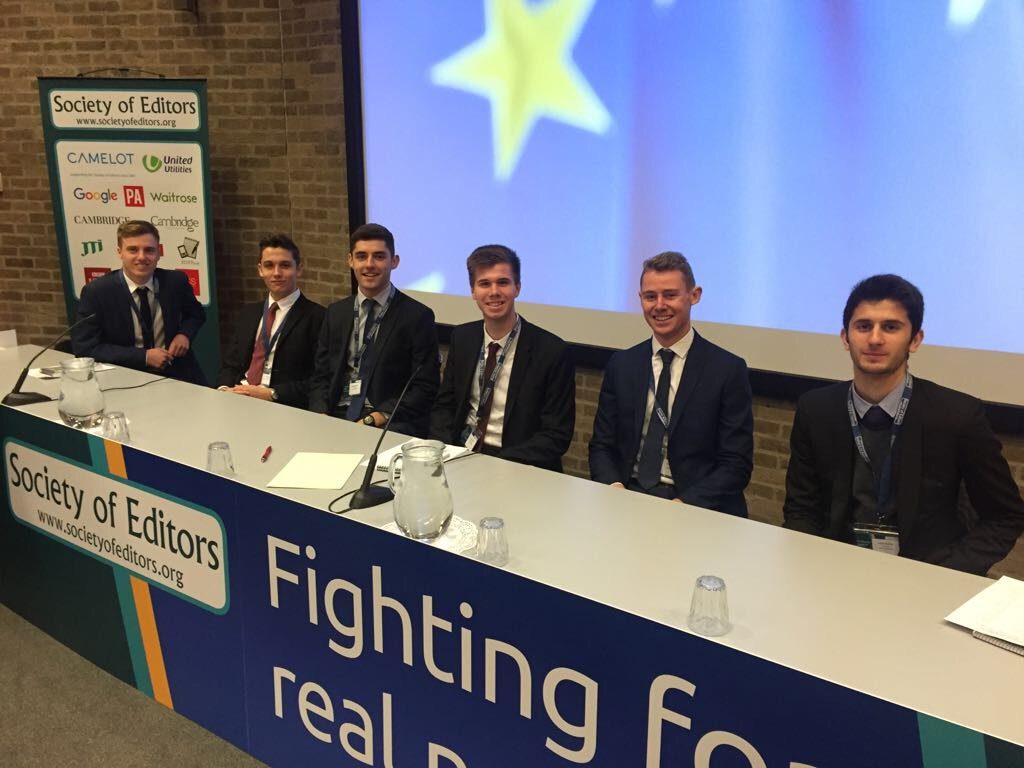 While George spent his summer working for The Sun, talkSPORT and Mundial.
George said: "There's a reason seemingly every other person you meet in a newsroom is an NA graduate – no other centre's training comes close.
"Drilling home the importance of accuracy, impact and a wide range of sources (as well as getting your shorthand) gives you the perfect journalistic foundation, while an additional focus on modules such as video and broadcast will make your CV glow in the hands of employers.
"Contacts made through placements, an array of guest speakers and NA's industry-leading reputation will give you everything you need – with just a touch of your own elbow grease and dedication as well – to set you on your way to joining the hundreds of other NA graduates leading the way in the world of journalism."
Jordan Elgott, who trained in Manchester, landed a spot on the BBC Journalism Trainee Scheme.
Before that Jordan was covering the World Cup with BBC Radio 5 Live.
Jordan said: "A multimedia sports journalism course at News Associates proved to be the perfect bridge between university and full-time employment.
"Completing modules in shorthand, law and many others undoubtedly set me apart from other candidates when attempting to find a job.
"News Associates also offer practical experience, and I was able to work in the press box at football matches for the first time due to their partnership with Sportsbeat.
"Not only did I learn a lot at News Associates – I had a fantastic time and made some great friends along the way."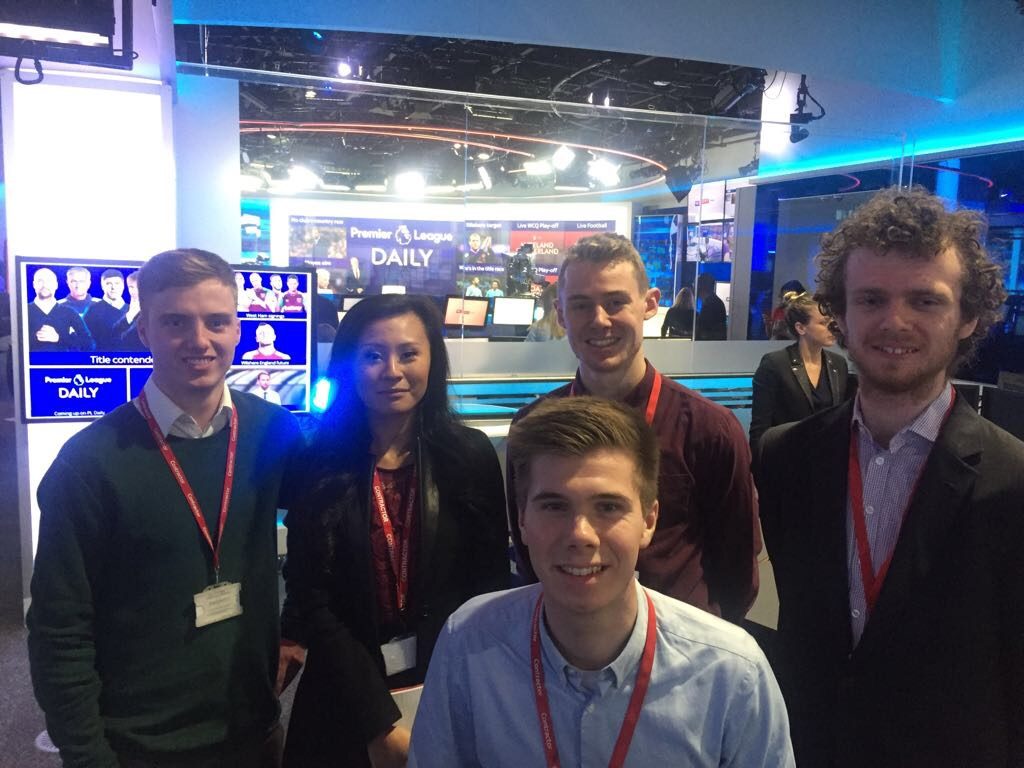 Other Manchester trainees who covered the World Cup include Nathan Jacobs and Michael Jones – both for The Independent.
Fellow Manchester graduates Max Chesterton and Tom Harle have joined the ever-growing Sportsbeat ranks down in London.
Max said: "Choosing to do the NCTJ Diploma in Multimedia Sports Journalism at News Associates in Manchester was one of the best decisions I've made.
"Getting the chance to learn from the best helped provide me with all the necessary tools to undertake a career in journalism.
"The work experience opportunities helped create a pathway into the industry that I wouldn't have been able do without all the skills learnt while on the course.
"Being thrown into the deep end within the first few weeks and interviewing sports stars such as Adam Peaty quickly prepares you for anything the course had to throw at us.
"The success of everyone from last year can be put down to all the help and teaching from the tutors, the camaraderie between fellow students and simply having fun while we were working."
Tom said: "Taking the NCTJ Diploma in Multimedia Sports Journalism at News Associates is the perfect platform for an aspiring reporter to launch their career in a challenging industry.
"Within days of starting the course, I was sent to cover a rugby press conference at Old Trafford for national newspapers in Australia.
"Soon Sportsbeat sent us to Football League matches and our tutors drove us out onto the streets of Manchester to source stories.
"You don't have to be able to recite Arsenal's new signings or list Liverpool's top goalscorers to apply – students with the desire to work on less mainstream sports are constantly encouraged to do so.
"It's often not for the faint-hearted – the shorthand days and nights are long and hard – but News Associates will equip you with all the tools you need to succeed as a journalist."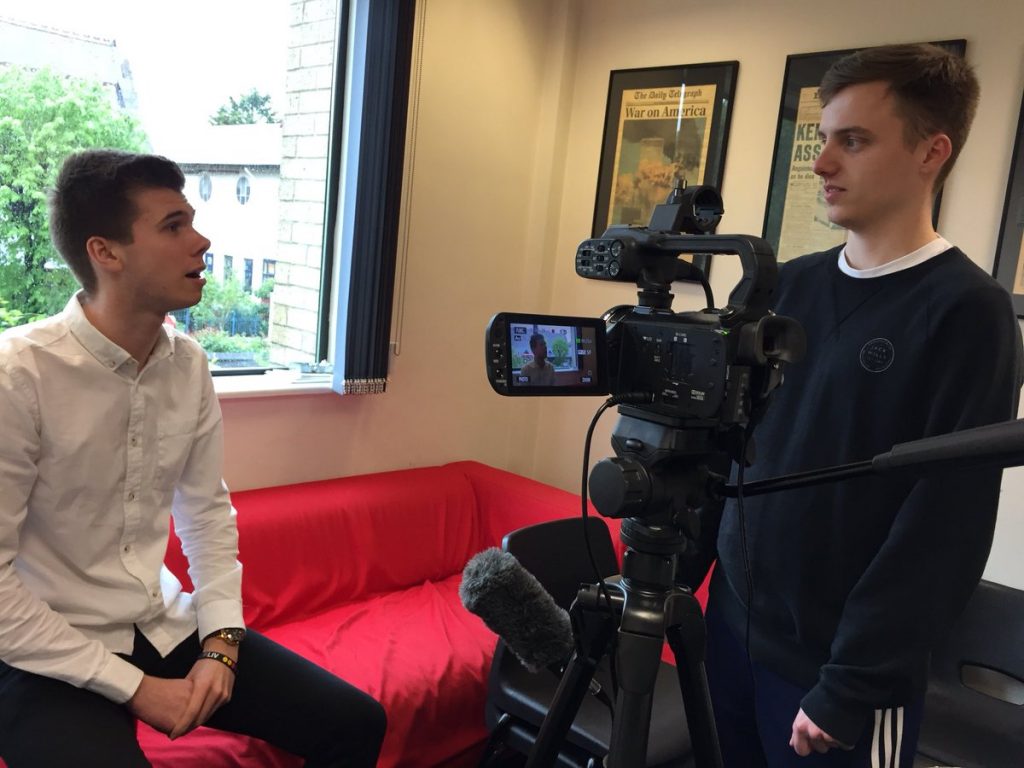 After impressing on placement, London trainee James Roberts secured a full-time job at the Oxford Mail while still on the course – and has already had multiple front pages.
James said: "I didn't realise how well the course would prepare me for the world of work until I entered a job.
"The skills and experience gained were invaluable and I definitely came out a much better journalist.
"All the tutors were so keen for us to succeed too, which made the stressful moments so much easier."
Great to see #TeamNA's @OxMailJamesR on the front page of @TheOxfordMail less than two weeks after completing his @NCTJ_news with us. 📰👏 #StartedHere ✨ pic.twitter.com/hcgmMhld5M

— News Associates (@NewsAssociates) May 29, 2018
While fellow London grad Yinsu Collins is splitting her time freelancing at Red Bull, Sky Sports News, Sky Sports and Team GB.
Yinsu said: "I really enjoyed the sports journalism course.
"It not only equipped me with the right skills to be in this industry but also allowed me to have the hands-on experience that has proven to be invaluable when working in the gruelling environment of a newsroom.
"Being with News Associates opened doors for me that I truly believe is something that you wouldn't be able to get anywhere else."
While fellow London graduate Alex Bowmer has shifts at Squawka and is also doing work for Programme Master.
Alex said: "The course was action-packed from start to finish and while it was undeniably tough, the tutors were always on hand to help and offer advice.
"The modules give you a comprehensive grounding in the skills you need to thrive as a journalist."
Back to Manchester and Mark Thompson is working at Football Whispers and Fraser Smith is at Essex Live.
News Associates London head of journalism Graham Moody said: "From the moment these trainees started it was obvious they were destined for great careers.
"They worked hard and were dedicated and are now reaping the awards of that dedication.
"Their skill coupled with our teaching and industry contacts was a recipe for success that is proving very fruitful.
"We are very proud of everything they have done, are doing and will do."
Those 35 weeks flew by! Onwards and upwards for this great bunch of sports journalists. Just remember you #StartedHere! 👋🌟 Stay in touch #TeamNA. ✨✨ pic.twitter.com/R3NiWn6eKv

— News Associates (@NewsAssociates) May 17, 2018
News Associates Manchester head of journalism Andrew Greaves said: "I'm extremely proud of the fact that our sports trainees have achieved such wonderful results.
"We ask all our trainees on day one of the course to throw themselves into it head first and we promise that their hard work will be rewarded.
"This group of bright young trainees did just that and they're now all set for what I am sure will be long and fulfilling careers."
See where else our graduates work by clicking here and here.
Join our award-winning sports journalism course starting this September – apply here.