JournoFest 2021: In conversation with The Times chief political correspondent Henry Zeffman
After a huge year in American politics, Henry Zeffman spoke to trainee journalists about his previous role as The Times' Washington correspondent, writes first year undergraduate trainee William Evans.
Henry Zeffman, currently chief political correspondent at The Times, shared his fascinating experience of spending the majority of 2020 based in Washington covering stories ahead of the presidential election.
With all the chaos that ensued, eventually leading to victory for the Democratic nominee Joe Biden, it was no surprise that the trainees listening were eager to hear what Zeffman had to say.
Great end to #JournoFest with @hzeffman speaking about covering US politics for @thetimes during a very dramatic year and how articulate Americans are with their political opinions. Interesting to hear the nuances in reporting US politics to a British audience @NewsAssociates

— Grace Harbage (@GraceHarbage) March 6, 2021
Zeffman began by giving his top tips on how to succeed in journalism, with his advice being to 'know your subject inside out by reading what journalists are writing about.'
He went on to explain how being as informed as you possibly can will help you come up with story ideas and know what you're talking about in interviews.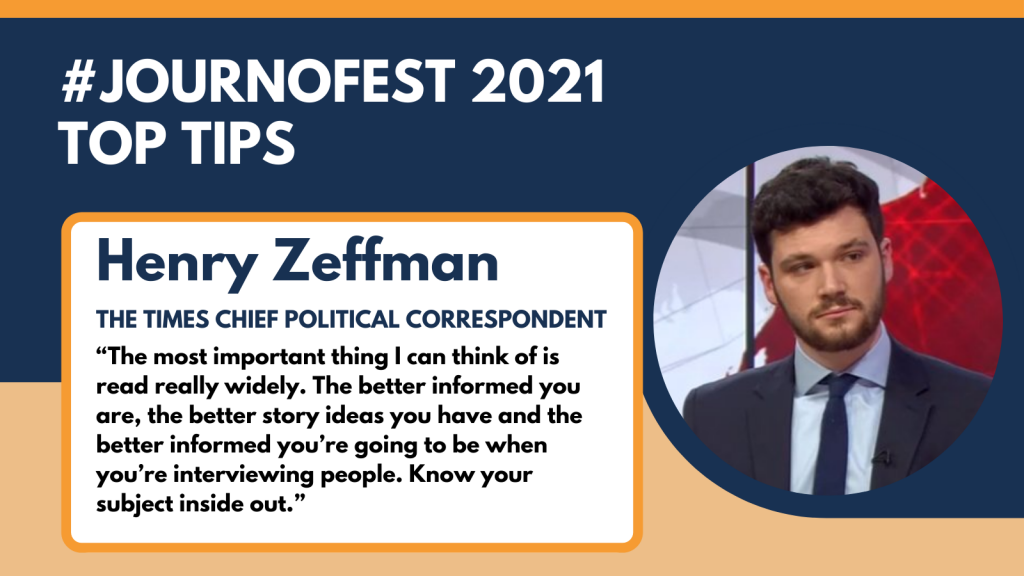 He then began to talk about his time in America, answering the question on everyone's mind: will Donald Trump stand again for the White House?
Zeffman explained how the fact Trump will be 78 in 2024 may put him off, but that we have all learnt to expect the unexpected from him.
So how did a businessman with no background in politics succeed to the highest office? It was clear from this discussion that experiencing life in the US makes it easier to understand why support for Trump runs deep in some states.
He explained how anti-establishment many voters are, how they have felt let down and betrayed by politicians who only care about Washington. Trump stood for the opposite and with that gained mass support.
#JournoFest
Final Q+A for the day of @NewsAssociates #Journofest, a wonderful account of @hzeffman's experience being The Times' man Stateside, particularly during the election.
Trump rallies, understanding America, and how 'turning up the Hugh Grant voice' helps 🫖

— David Adamson (@DavidAd78558788) March 6, 2021
As questions rolled in from trainees, Zeffman was asked about the most exciting story he has ever covered. He recalled being at the centre of a huge international story, the arrest of Ghislaine Maxwell.
Zeffman described his move to Washington as 'an easy decision professionally' for him, later explaining the differences between reporting in the UK and America, and how you had to adapt stories for the English audience who may not be as familiar with the political system.
To avoid confusion that he worked for The New York Times, he prompted laughter by recalling having to say he worked for 'The Times of London', whilst channelling his inner Hugh Grant to try and charm the American public.
You can read the highlights from JournoFest 2021 and all our previous journalism conferences here!