News Associates was again named as the UK's top journalism school in the academic year 2016/2017 by the National Council for the Training of Journalists.
The results achieved by our trainees sitting their NCTJ Diploma examinations have seen us named as the UK's leading fast-track course for five straight years and we've been the top NCTJ journalism course in London for nine straight years.
In addition, the annual award for Student Journalist of the Year – received by the NCTJ candidate who achieves the best marks nationally – was won by News Associates graduates George Gigney, Sara Oldfield and Anna Schaverien in 2015, 2016 and 2017.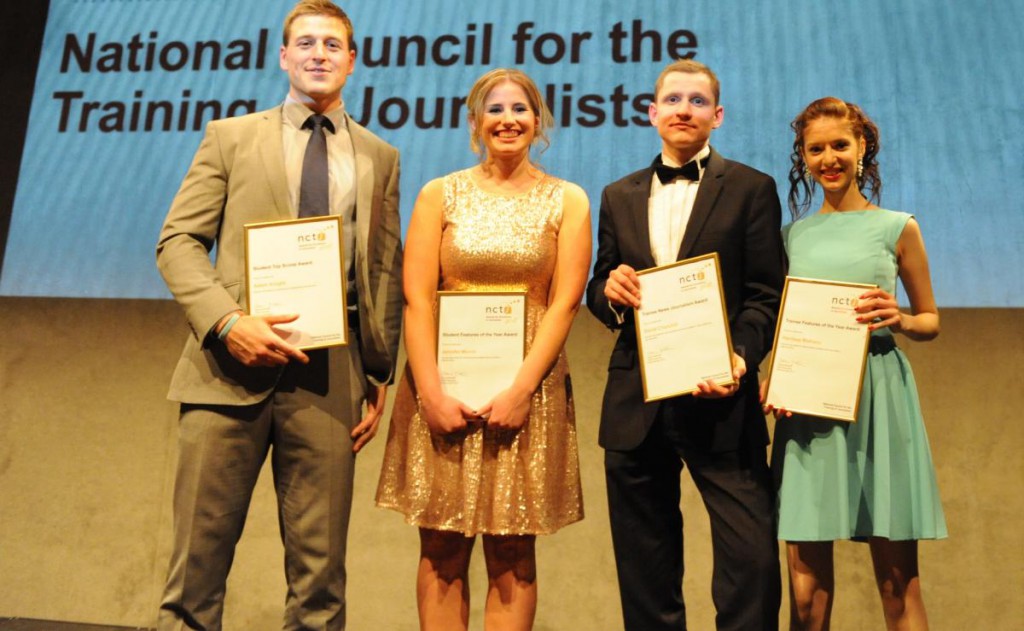 The national 'gold-standard' pass rate for the hugely-demanding NCTJ Diploma in Journalism is 20%.
The NCTJ 'gold-standard' is the highest entry level qualification into the industry, signifying A-C passes in all modules and 100 words per minute shorthand. 
In 2014/2015, News Associates courses achieved gold standard pass rates of 100%, 93%, 82% and 76%, ranking us number one, two, three and four in the country (see article from trade title Press Gazette).
In 2015/2016, our top four courses achieved gold-standard pass rates of 100%, 96%, 93% and 79%.
In the most recently published league tables, our gold-standard pass mark was 42% higher than the Press Association, the next London-based course.
To see the full NCTJ league tables – visit their website here.