Sky News senior correspondent named in News Associates JournoFest 2018 lineup
We're thrilled to announce Sky News senior correspondent Ian Woods will speak at JournoFest 2018.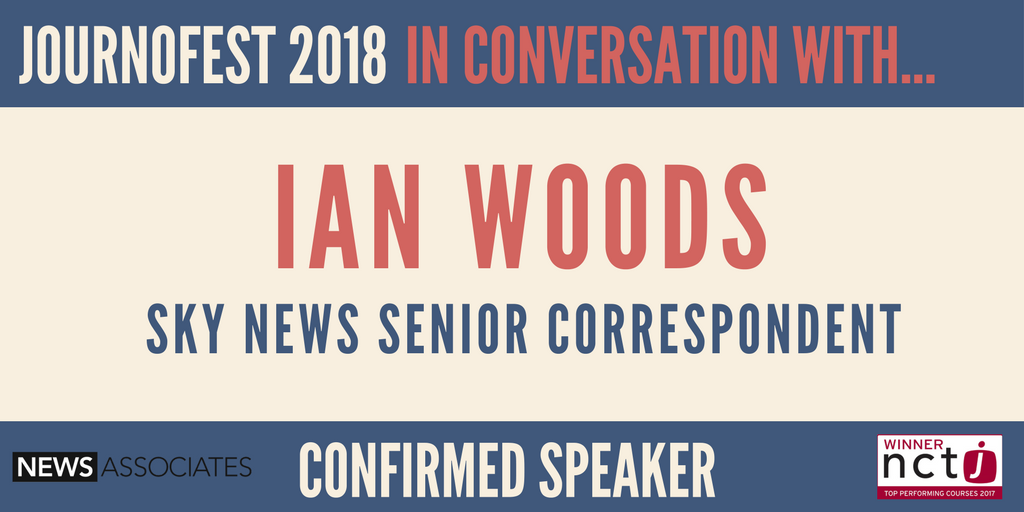 The Belfast-born journalist started his career in local radio in Coventry before moving to the BBC as presenter of East Midlands Today where he stayed for five years.
He joined Sky News in 1995 starting out as a sports correspondent and then sports editor, and in 1998 he covered the football World Cup in France and the Winter Olympics in Japan.
But in 2001 he turned his attention back to news reporting and after stints in the United States and Afghanistan he was appointed Sky News' US correspondent based in Washington.
He later set up Sky's first Australia bureau based in Sydney and is now senior correspondent, reporting U.K. and international news including the overthrow of Colonel Gadaffi in Libya, terror attacks in Europe, and the earthquake and tsunami in Japan.
He has taken a particular interest in the death penalty in the USA, and has just published a book entitled 'Surviving Execution: A miscarriage of justice and the fight to end the death penalty' based on his relationship and coverage of Richard Glossip – a death row inmate in Oklahoma.
He's also written books and produced DVDs about headbangers Status Quo, having once presented a Heavy Metal radio programme called Maximum Volume.
We will be in conversation with Woods at JournoFest 2018 at the Antoinette Hotel in Wimbledon, London on Saturday, March 10.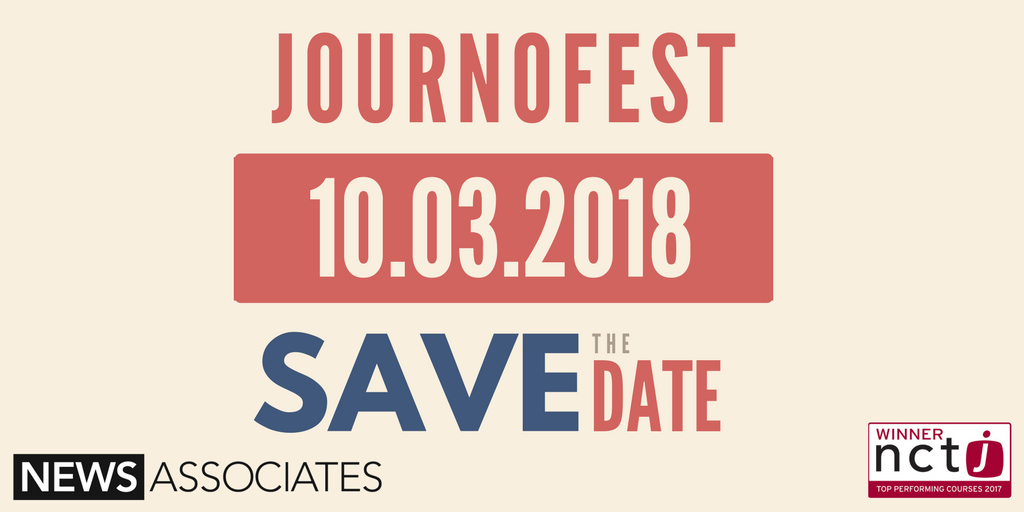 Woods will be joined by a whole host of notable speakers across a range of panels including 'Breaking into Broadcast' and 'Politics and dealing with Fake News'.
We don't want to give it all away just yet but panellists include BBC senior broadcast journalist Narinder Kalsi, Guardian Brexit correspondent and senior reporter Lisa O'Carroll and Sky Sports News head of journalism training Laurie Tucker. 

But that's not all, so make sure you keep an eye on Twitter @NewsAssociates for more panels and speakers.
JournoFest 2018 is open to current and prospective News Associates trainees.
For more information, email Lucy Dyer on ldyer@newsassociates.co.uk
To see what happened at JournoFest 2017 click here.
News Associates is officially the UK's number one NCTJ journalism course. We have an unrivalled job record and our trainees have gone on to achieve great things.
We are recruiting for our full-time, part-time and sports journalism courses in London and Manchester – apply now. 
Featured image courtesy of Sky News via YouTube, with thanks.